As the leaves start to change and the crisp autumn air sets in, it's time to update your wardrobe with chic and trendy fall outfits that perfectly capture the essence of the season. Whether you're a fashionista looking for fresh inspiration or simply seeking to revamp your style, we've curated a list of must-try modern fall outfits that will have you turning heads everywhere you go. From layering to textures, we've got you covered with the latest fashion trends that will help you make a statement this fall.
Layered Knit Perfection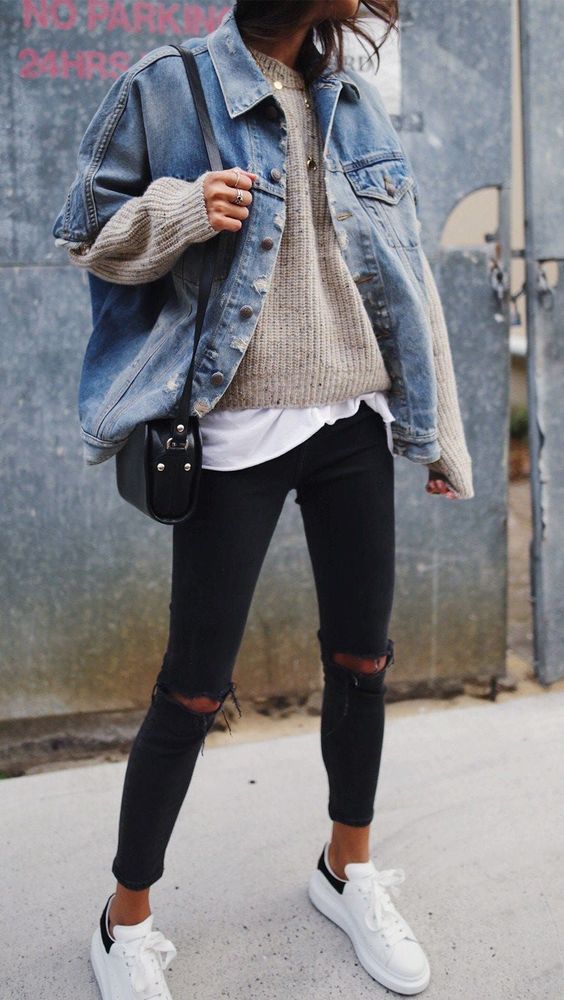 One of the timeless fall fashion approaches is layering, and this year, it's all about mastering the art of the layered knit. Start with a lightweight turtleneck or crew-neck sweater as your base layer. Top it off with a chunky cardigan or a sleek blazer for added warmth and style. Mix and match different textures and colors to create a visually appealing ensemble that's both cozy and chic. Complete the look with a pair of well-fitted jeans or tailored trousers and ankle boots for a polished finish.
Leather Accents and Denim Fusion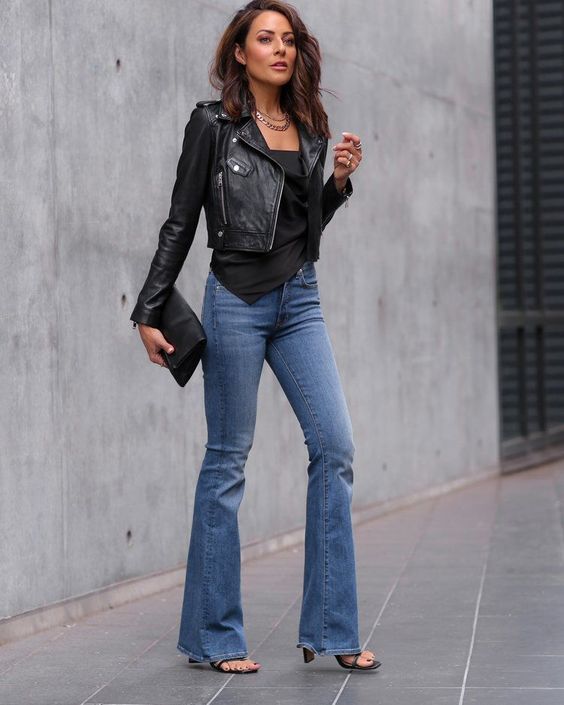 Fall is the perfect time to experiment with contrasting fabrics. Combine the edgy vibe of leather with the classic comfort of denim for an outfit that's effortlessly cool. Consider pairing a leather biker jacket with a distressed denim skirt and opaque tights. Add a touch of sophistication with ankle booties or heeled loafers. This fusion of textures creates a bold and dynamic look that's perfect for both casual outings and evening events.
Earthy Tones and Monochrome Magic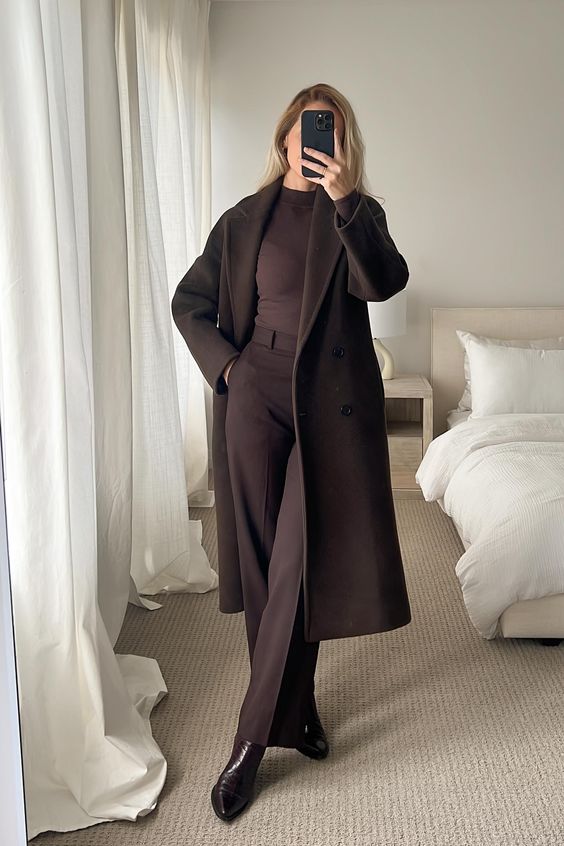 Embrace the natural palette of autumn by opting for earthy tones like rust, olive green, and mustard. Monochrome outfits in these warm hues exude a sense of elegance and simplicity. Create a monochrome look by pairing a rust-colored knit sweater with tailored trousers in a similar shade. Add a belt to define your waist and throw on a matching trench coat for a polished finish. Complement the outfit with ankle boots or loafers in a coordinating tone to tie the whole look together.
Bohemian Prairie Vibes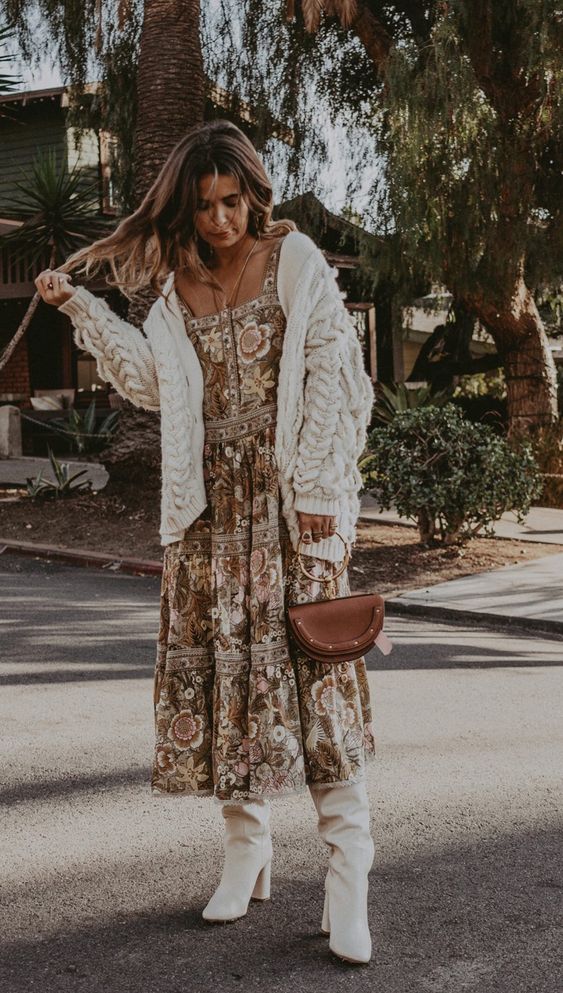 For those who love a touch of bohemian flair, the prairie trend is here to stay this fall. Channel your inner free spirit by donning a flowing maxi dress with floral prints or delicate patterns. Layer with a chunky knit cardigan and cinch the waist with a wide belt for a flattering silhouette. Finish the look with slouchy suede boots and a wide-brimmed hat to exude romantic vibes with a modern twist.
These must-try modern fall outfits offer a mix of classic elements and contemporary trends that will elevate your fashion game this season.