The fall season is almost here and with it, many delicious recipes are back.
Pumpkin, butternut, squash… fall is the ideal season to make tasty orange-colored recipes. Light but satiating recipe ideas that will satisfy your palate while keeping the line.
Salads, soups, baked vegetables…
For a light and seasonal menu, nothing could be simpler, multiple combinations are possible. To inspire you, take a look at Pinterest, and here are the best inspirations for simple, light, and excellent fall recipes that will delight you and your guests.
1. Harvest Butternut Squash Farro Salad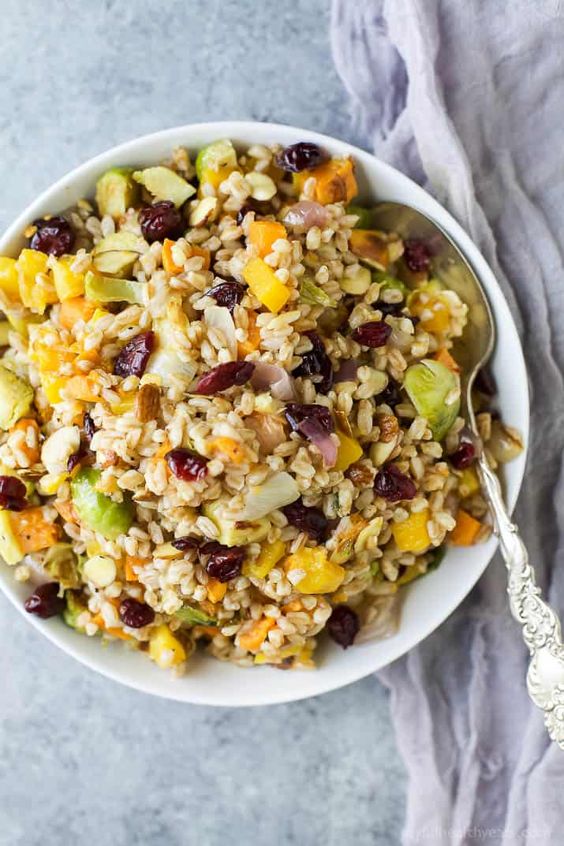 1 1/2 cups Butternut squash

1 1/2 cups Sweet potatoes
1 cup Farro, quick-cooking
1 Salt & pepper to season
2 tbsp Apple cider vinegar