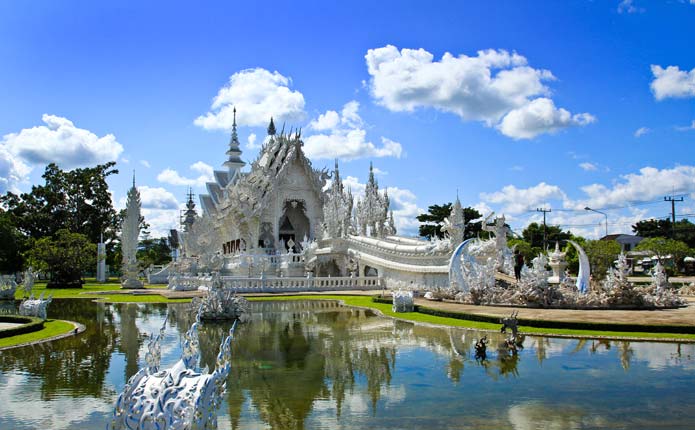 If you have a hankering for some remote hilltribe villages perched on top of misty mountains, and more remote temples than you can poke a stick at, you're in the right place in Chiang Rai. The province and provincial capital of this northern region of Thailand will both astound and amaze you as you explore the rugged scenery and stunning outlook. There is a mountain range that skirts the western borders of Myanmar and Chiang Mai, but apart from this, the land is quite flat and used predominantly for agriculture. While there have been comparisons drawn between Chiang Rai and Chiang Mai, it is far from being a mini-me or anything like that. This great guide by Travezl has the skinny on what you need to do!
Chiang Rai was founded in the mid 13th Century by King Mangrai. He decided that this spot should be a passageway between his home town of Chiang Saen and the eventual capital city of Chiang Mai. Today, the population of the town is made up of around 200,000 people and is composed of Thai, Shan and Chinese ethnicities. The western mountain regions nearby are home to Karen, Akha, Lahu, Lisu and Yao ethnicities, while a small population of White Hmong tribespeople live in the east. Many of the hilltribe people have converted to Christianity, so you'll see a mixture of religious icons and temples as you travel – from Christian churches to Islamic mosques to Chinese temples.
The riverbank of the town, where the Kok River flows is a nice enough spot to spend an afternoon, and the night markets are a good time for any tourist looking for a bit of excitement. There are plenty of places to stay and eat around here, so a short stay in the area will be well provided for and you'll be happily accommodated here.
Check out Mae Fah Luang Art and Culture Park
This is a museum that houses one of Thailand's largest collections of Lanna artefacts, and this huge compound includes antique and contemporary arts, as well as Buddhist temples and other types of structures. It's situated around four kilometres away from the city centre, so a tuk-tuk or a taxi is your best bet to get out here. There is a museum here, Haw Kaew, which is home to mainly teak artefacts and art from the Lanna region.
Wat Phra Kaew
Head here to check out the city's most esteemed temple. The main prayer hall here is a great wooden structure and has been lovingly cared for. There is a peculiar and fascinating chedi behind the main prayer hall which dates from the late 14th century and it has been built in the traditional Lanna style of architecture. The two-story wooden building behind the chedi is a museum that houses a range of some interesting Lanna artefacts. There is a legend that says that lightning struck the chedi in 1434 which fell apart to reveal that there was an Emerald Buddha (Phra Kaew Morakot) hidden within. The Buddha undertook a pretty lengthy journey that included a stopover in Vientiane, Laos, and the Buddha now lives in a temple in Bangkok. Whew!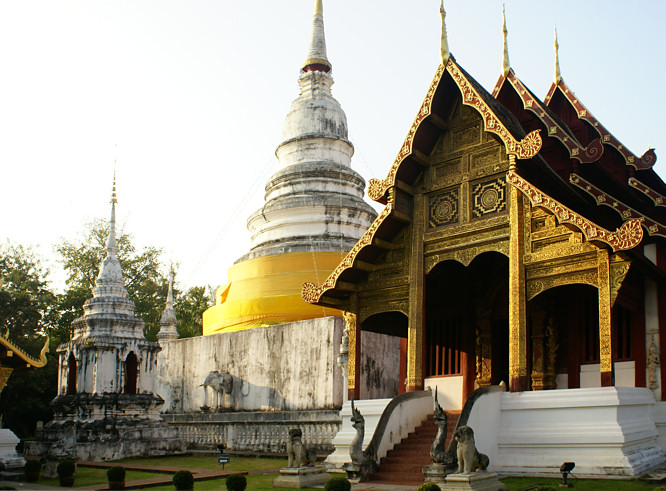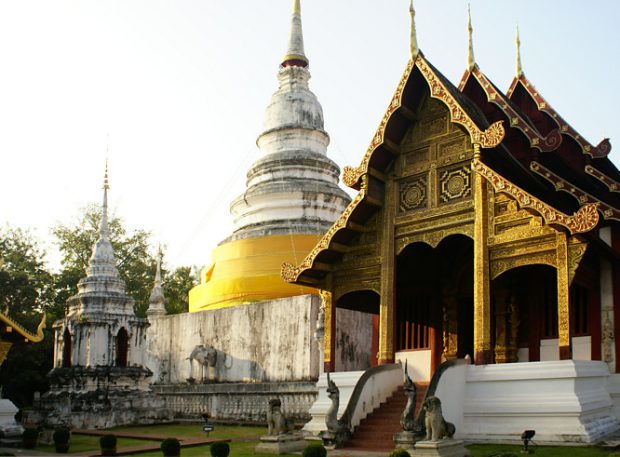 While this is just a couple of suggestions for anyone who is looking to make a stop in Chiang Rai, you'll find that there are a huge number of fun little activities for you to head off and do here. All you have to do is leave your mind and eyes open and you'll find a range of fun to get involved in. Don't wait a minute longer – schedule in your next bit of time off and book your tickets to head to Thailand and Chiang Rai.