A comfortable bed can transform your bedroom from being just a place where you sleep to the closest thing to an exquisite resort in your apartment. To get that comfortable, stylish and inviting bed, you have to arrange your bed the right way. Most importantly, you have to know how to arrange the pillows in the right way.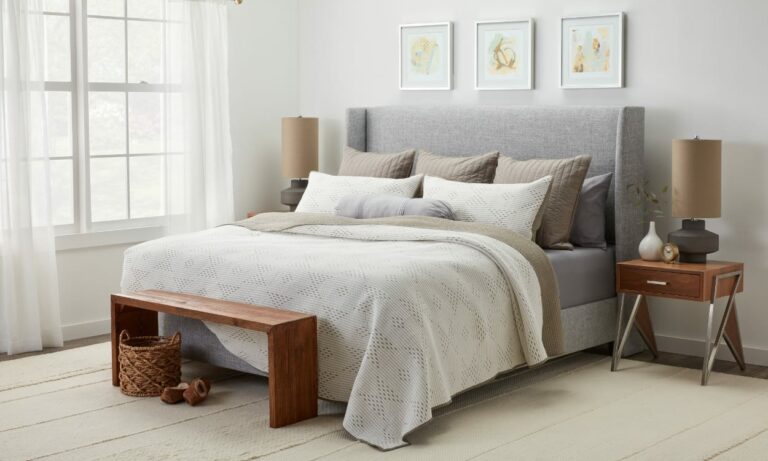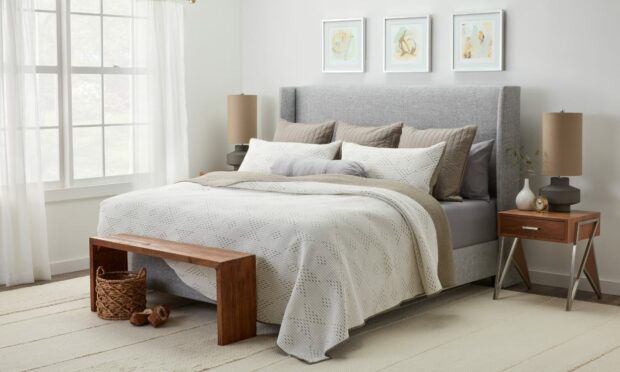 Pillows serve decorative purposes when you are not lying in bed. They are essential for arranging your bed but it can be difficult to get the right arrangement. If you find it difficult to arrange pillows on your bed, here are some great tips.
Invest in the Right Pillows
There are different types of pillow and depending on what style and comfort you're trying to achieve, you may need to get a variety of pillows. Buying different pillows is not a waste of resources as each pillow has unique features that will make them a great addition to your bed. For instance, down pillows are known as softest and most comfortable. Therefore, if you require pillows that are soft and cuddly, down pillows are a great option.
You should also combine soft and hard pillows as you're going to need both to arrange your bed. Hard pillows can easily be styled on the bed because they are firm. Thus, they can be set upright against the headboard, and also provide support for you when in bed. On the other hand, soft pillows often have the finest exteriors. They are also often smaller in size and cuddly.  However they are not the most supportive and you can't create barriers with them.
Also, you need to invest in different sizes of pillows. There are standard pillows, king size pillows and queen size pillows. There are also small cute throw pillows. All these are great for arranging your bed and combining all the sizes will definitely make your bed comfortable and inviting.
Use the Right Colors
With the right color combination, you can give your bed and room a luxurious appearance. Thus, when buying pillows, make sure you take note of the colors and ensure that the pillows you buy will blend with your beddings and room interiors. It is advisable to invest in a combination of bright and neutral colors for the best results.
Neutral colors blend easily with most interiors. However, bright colored pillows accentuate your room. It is advisable to buy the bigger sizes of pillows in neutral or plain colors. They will most likely be arranged against the headboard and it's safe to go with neutral colors to avoid a wide contrast. However, if your room and bed sheet are neutral, you can opt for brightly colored big pillows. This will improve the ambiance of your room.
Consider the Size of Your Bed
Your bed is essentially the canvass for getting that beautiful pillow arrangement. Thus, you need to note the size of your bed. Your bedframe and the headboard particularly influences how you will style and arrange your pillows. Thus, you should consider the style and size of your bedframe and headboard for the most comfortable bed.
For headboards of less than 2 feet,  you may not be able to arrange many pillows against the headboard. A stacked up pillow arrangement is best for beds without headboards and beds with short headboards. For beds with large or metal headboards, you can use enough pillows to cover the headboard significantly.
How To Style and Arrange Pillows
There are several pillow arrangement patterns that you can pick from to make your bed comfortable and inviting.  However, the ideal pillow arrangement will depend on your preference and the size of your head board. Here are the basic styles.
The Simple Stack Up
This is perhaps the most basic pillow arrangement. It is  simple, yet very comfortable. To achieve this style, all you need to do is stack  your sleeping pillows in a flat position against your head board, arrange a couple of small decorative pillows in front of the stacked up pillows and you're done.
The good thing about this arrangement is that it makes it  easy to jump right into bed and sleep. Also, it is best for bed frames with short headboards as it does not take up a lot of head board space. It makes your bed look comfortable and inviting. You can also achieve this look with few pillows.
The Triangle Formation
The triangle  formation is one of the popular pillow arrangement styles. You will find this in hotels and most resorts. It is great for beds with headboards above 2 feet. Essentially, this pillow arrangement involves stacking the larger pillows against the headboard and the smaller pillows against the larger pillows.
You also reduce the number of pillows you use until it's just one pillow in the middle. You can switch this up by using a different color of pillow on every row.
The Romantic
This pillow arrangement is perhaps the most complex. It involves stacking pillows against the headboard just like the triangle formation but in a unique and complex pattern. Unlike the triangle formation, the pillows are not arranged according to their size.
Euro pillows are usually placed against the headboards and followed shortly by the king size or queen size pillows. The formation often ends with the small decorative pillows in front. It is a famous european style and it is very comfortable. It is also suitable for beds without headboards.