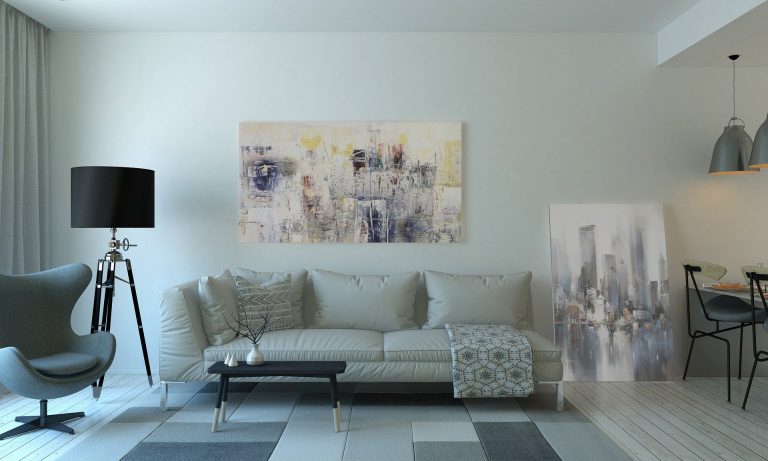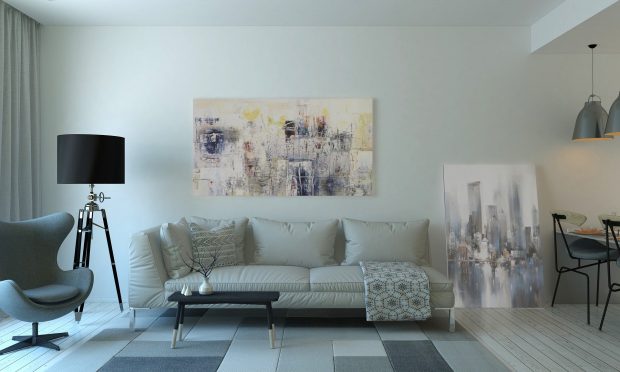 When your home is warm and inviting, it becomes a haven for you, your family and your potential guests. If you are preparing for company or you just want your home to be more cozy and comfortable, here are some valuable tips you can try.
Boost your home's curb appeal
Your curb appeal or the exterior of your house is the first thing that your guests will notice. Spruce up your exteriors by:
Cleaning your front yard
Trimming your brushes
Giving your front door a fresh color
Reducing outside clutter
Starting a flower garden
Focusing on the landscaping
You can also set up a picnic table in your front yard, install a swing on your porch, and place a welcome mat at your front door. Whatever additions you decide to incorporate,  just make sure that it can set an inviting tone for anyone who enters your home.
Freshen up the entryway
Make a statement at the threshold. Remove any clutter and install light fixtures that can cast a warm glow at the entrance. Place a table or seat where your guests can leave their bags or jackets. Install vertical closed-door cabinets to store items or essentials at the entrance. If there are picture frames on the wall, make sure that they are organized and not crowded. Limit the visual noise and keep it simple. You can hang a painting or place fresh flowers in an accent-colored vase to upgrade the look of your entryway. Remember that your goal is to usher guests inside your house and not scare them off, so take the time when designing the entrance.
Incorporate soft textiles and textures
Another way to make your home warm and inviting is to decorate it with softness. Choose soft textiles and cozy furnishings such as fluffy sofa pillows, warm carpets, comfy ottomans, and sheer curtains. Invest in a quality couch or sofa, where you can put your feet up and relax after a stressful day. Consider choosing furniture in neutral or warm tones and minimize furnishings in dark and bold colors.
Be careful with your color scheme
When designing your home interiors, you must choose a color scheme that creates a warm atmosphere. Colors can significantly affect a person's moods and emotions, so stay away from dark shades that can make you feel depressed and anxious. Try to envision how your guests view your space, from the moment they enter your house until they settle in the living space. You can go for warm colors for your furnishings and choose an art decor or light fixture in a bold accent color to capture your guests' attention.
Plan the flow of traffic
Visualize the flow of traffic in your house. Your guests will be uncomfortable traversing a place they don't clearly understand. They should be able to move from the door to your living room and any area of your home with ease. Remove any obstacles or hindrances that can prevent them from roaming around. Avoid arranging your furniture too apart but do not place them so close either. In addition, make sure that the floors are free from tripping hazards such as oversized floor pillows and misplaced toys.
Spruce up the bathroom
Aside from your living space, you should also focus on your bathroom. Ensure that it has enough toilet necessities such as toilet paper, towels, and soap for your guests. You can use visually appealing storage bins to keep some of your bathroom items. Hang an art piece over the toilet bowl or bathtub. Install an attractive mirror that can also be used as decoration. Consider placing a few plants on the windowsill to make it more conducive. Moreover, ensure that the bathroom floors are always dry and slip-free.
Personalize your kitchen
The kitchen is another part of your home where your guests usually gather. You don't need to renovate it to make it more cozy and enticing. Organize your kitchen supplies, remove food items lying on your kitchen top, take out the clutter of hanging pots and pans, and throw out unnecessary objects glued to your refrigerator door. Place low-maintenance plants or herbs on your kitchen island and make sure that your guests have a comfy chair to sit on. Install natural-looking light bulbs under the cabinets and in unreachable areas. Make sure that your sink is clean and nice-smelling. Segregate your food trash and dispose of them properly to prevent the accumulation of unwanted pests.
Decorate with plants
One of the easiest ways to make your home more warm and enticing is by incorporating indoor plants. Aside from using them as decor, plants can naturally enhance your indoor air quality making your home more livable. Even if you don't have a green thumb, there are several houseplants that you can easily grow. Some low-maintenance plants include Chinese evergreen, aloe vera, holiday cactus, cast iron plant, lucky bamboo, jade plant, peace lily, snake plant, prayer plant, pothos, and spider plant.
Integrate scents around your home
A nice-smelling home can always attract your guests to come inside. Place air diffusers or purifiers around your house. Use scented candles that are not overpowering or irritating. Make sure to open your windows to let fresh in and turn on the kitchen exhaust fans or vents to remove the odor and moisture from cooking.
Keep it clean and organized
Your guests will feel uncomfortable if your house is dirty and disorganized. Remember to clean your home regularly. Wash your curtains, vacuum the carpets, dust off the furniture, disinfect your bathroom and kitchen, organize the clutter, sweep the floors, wipe the windows, mirrors, and any clear surfaces. Create a cleaning schedule that suits your lifestyle and preferences. If you cannot do it on your own, you can enlist the help of a professional cleaning service company such as Castle Keepers House Cleaning, and you can be assured that your house will be thoroughly cleaned from top to bottom.
One of your precious investments is your home. Making it warm and inviting doesn't need to be complicated. By following the tips mentioned above, you can turn it into a comfortable haven that can draw your guests in.