There are various ways to make a room appear larger than it really is, such as incorporating creative decor tips here and there. If you feel that your dining area is too cramped or small, there are decor tips you can integrate to maximize the small space and make it appear larger than it is. An interior designer can point out things such as removing the small rug and doing away with a light fixture of the wrong height. Here are some designer-approved tips to enhance your dining space to avoid appearing too cramped.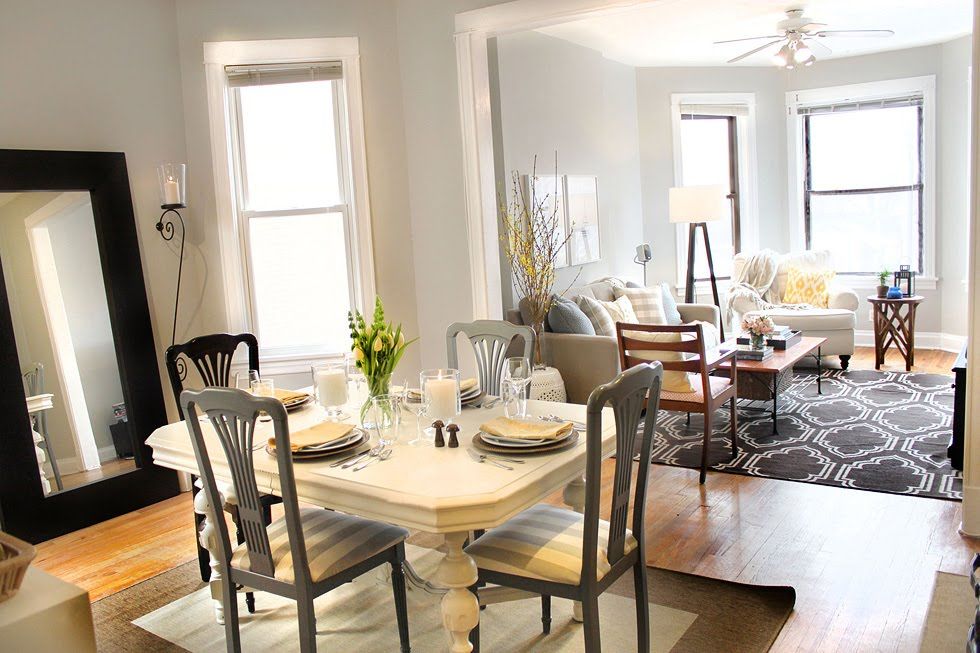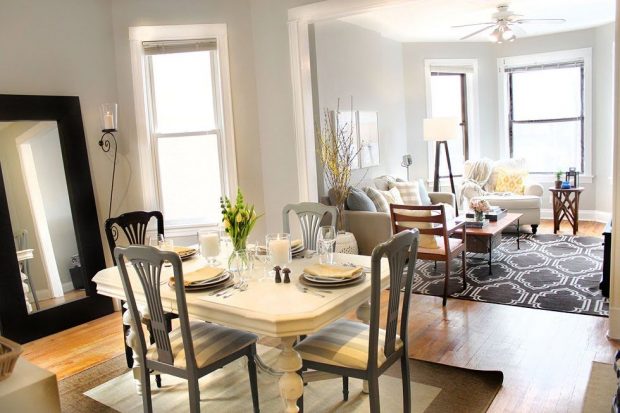 Use the right size rug.
A rug is an essential furnishing item for your dining space as it is a staple for design. But do not just use any carpet. A too-small rug in the dining area makes it appear too cramped up. That is the number one mistake to avoid when decorating your dining space. Choose a neutral rug or a nude one that doesn't have a bright color for a small dining area. You can use a rubber rug pad or a thin felt to secure the rug in place and avoid tripping.
Ensure the rig enframes all the furniture
Your dining area rug should enframe all the furniture, especially the chairs, even when people are sitting on them all around the table. First, no one wants to sit on an uneven or wobbling chair when dining, so you should remember that when buying a rug for your dining area. Secondly, the smaller the mat, the smaller the space appears. So, find a dining area rug that accommodates all your dining chairs.
Lighting should be at least three fits above the table.
If you want to enhance the appearance of your dining table, one mistake to avoid is hanging the chandelier or light fixture extremely high above the dining table. Remember that a dining area is a more intimate space. Choose a light fixture of the right fit around your dining area and hang it three fits above the dining table. Once it is in place, it enhances the overall aesthetic of the dining area.
Do not go too small or too big.
When furnishing a small dining area, avoid going too small or too big on the furniture. A tiny dining table will make the space look cramped, and a big table in a small area makes it feel too stuffy. If you stuff furniture into a small space, it looks even tinier. Ensure you leave at least 36inches around the table so that people have room to get into them. Ensure you measure your dining area before purchasing the table and chairs.
It is advisable to utilize an extendable dining table to maximize your small dining space. It appears small when normal but can extend out through sliding panels to create extra seating space at your dining table.
Proportion is key
A small light fixture is not the right way to go. Choose a chandelier that spans around three-quarters of your dining table. Look for fixtures that are linear to make the dining area appear more prominent.
The final words
With these designer tips, you can enhance your dining space to maximize the available space without making it look too cluttered.