If you're trying to build a career as an Instagram influencer, or just build your brand's audience, you need a cohesive marketing style for your profile. This should permeate everything you do, from setting up a shot to choosing props to the color you use in your logo or while editing photos.
As you're growing your account, this consistency will help make your brand more recognizable, and also attract new audience members and likes. However, many users choose to kick start the promotion of their distinct style when they buy a package for 10 Instagram likes. Because starting with a small account makes it difficult to grow and especially hard to grow quickly, due to the site's algorithms that give preference to already-popular accounts.
Here are some ideas to get started creating your own unique Instagram style and boost likes:
First Define Your Brand
Before you can define your style, you need to know what you want to communicate about your business. Is it all-natural, simple and minimalistic, luxurious, playful, loud, direct, subtle, whimsical, ultra-modern? There are no right or wrong answers.
Next, think about your target audience. Do some thorough audience research:
If you can't afford to conduct your own research, look into industry research.
Also, scope out the competition.
Who are your competitors' products targeted to? You can usually tell by the kinds of people featured in their ads and social media. Are they college age, Millennials, Gen X, Baby Boomers, professionals, parents of young children, teenagers, men, women, etc?
It's important to define your audience as narrowly as possible.
Aside from audience composition, your competition can provide many more insights and likes as well. Figure out what kind of positioning each competitive brand uses on their Instagram. Are they offering themselves up as the most casual style in the niche, the most affordable, the only one with a particular feature?
Once you determine the pros and cons of each brand, as well as the position they're trying to occupy, you can find opportunities for your own brand to fit in. Let's say you've opened a local pizza place. Maybe no one is positioning their brand as the only vegan pizza restaurant in your local area. Or maybe no one is branding themselves as the pizza restaurant with the most topping options, including ones not commonly found at other pizza places. Maybe you can fill a niche as the most upscale pizzeria in the area. The most important thing is to find an opportunity that fits well with your account style.
Start With the Basics
Now that you understand brand identity, think about how you want to translate that into the Instagram content you post for genuine promotion and likes number. When considering color, designs, fonts, logos, and other images, ask yourself how these communicate your branding. Remember also that these branding choices will need to be consistent across all social media platforms, as well as your website.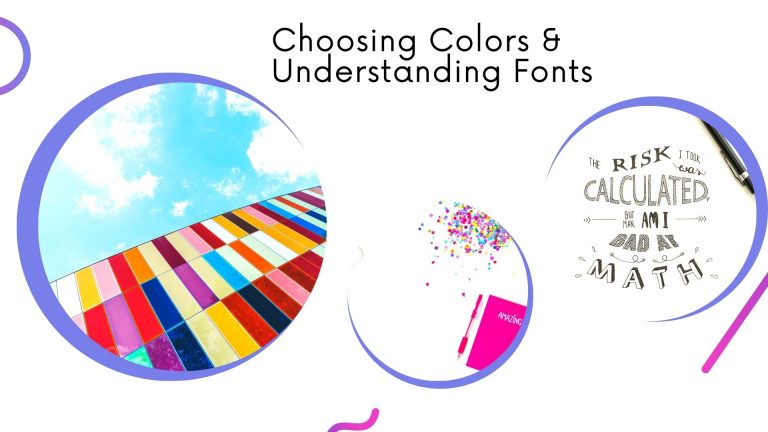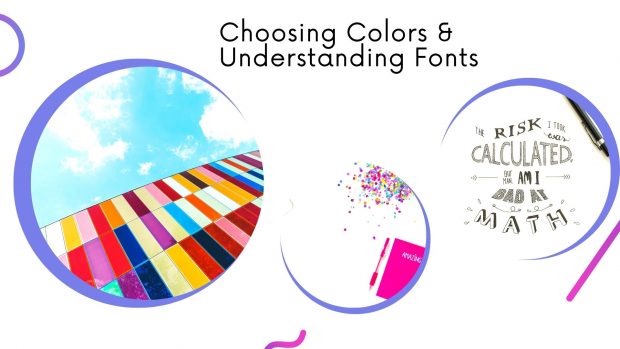 Choosing Colors
Color is a basic building block of design, and choosing colors for your account isn't just about what you personally like but what each customer likes. Different colors can represent different things to consumers:
Beauty brands often use pinks or pastels.
Brands associated with health or the environment frequently choose shades of green to represent that they are health- or eco-conscious.
Black is often used for upscale or luxury products.
Orange is associated with friendliness while red usually signifies excitement or boldness and is often used on CTA or "buy now" buttons.
Read up on the psychology of colors when choosing one or more for your brand.
Also, remember that colors can have different meanings in different cultures. So if you are primarily marketing your products in a part of the world you're unfamiliar with, it's a good idea to look up a color's meaning in that culture before you choose it.
Understanding Fonts
Fonts are often included in a logo, on a brand's website, and in graphics and videos created for Instagram. Again, it's important to be consistent, so choose carefully. There are hundreds of fonts to choose from, as well as several main styles. The two biggest categories are serif and sans serif fonts—the serif fonts have little "feet" or embellisments at the ends of letters, while the sans serif ones do not.
Serif fonts are thought of as being classy and high-end. Times New Roman is the most common, but there are many other serif fonts in both simple and elaborate styles.
Sans serif fonts lack the little "feet" at the ends and are considered simple and easy to read, with a clean and modern appearance. They also generally look better at lower resolutions than serif fonts, so many people use them for websites or social media posts and gain likes.
There are also different subcategories in both serif and sans serif fonts. Slab fonts are blocky serif fonts that work well in some logos or headers, but aren't recommended for longer chunks of text. Script fonts are sprawling fonts that resemble cursive handwriting, and are sometimes used for brands that want to look fancy or feminine. Typically you'll want to choose at least two brand fonts for your Instagram account, 1-2 for headers and larger text, and 1-2 for body text.
Logos Are Important Too
The logo is an essential image that you want to spring to mind whenever a consumer pictures your brand. Think about some of the more recognizable logos you've seen. Did you picture an apple with a bite taken out of it? How about the golden arches that look like a large yellow M from a distance? Or the simple serif script font that spells out Coca-Cola?
Your logo might not be quite as iconic as the most popular brands in the world—very few ones are. But it is important to create the right logo that sums up the essence of your brand's style in a simple visual on Instagram. Many people have ideas of how they want their logo to look, but unless you're a professional graphic designer, it's usually not the best idea to design one yourself. A professional designer will listen to your ideas, come up with a few designs, and work with you to achieve a final version you're happy with.
Image Style
Think also about being consistent with the style of photos or videos you post on Instagram. Some brands favor minimalist shots, with just one item on a solid background and gain tons of likes. Others may post mostly busy scenes with lots of objects and colors. Others might choose short video clips that stay on a single shot or that jump around between locations. Whatever style you choose, it should serve your carefully chosen brand identity.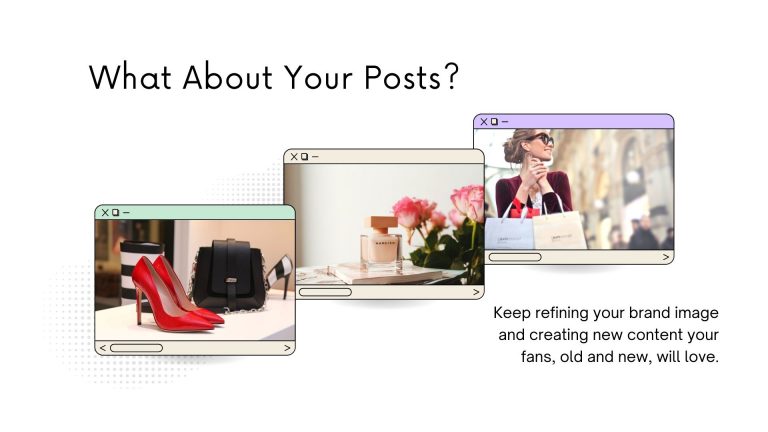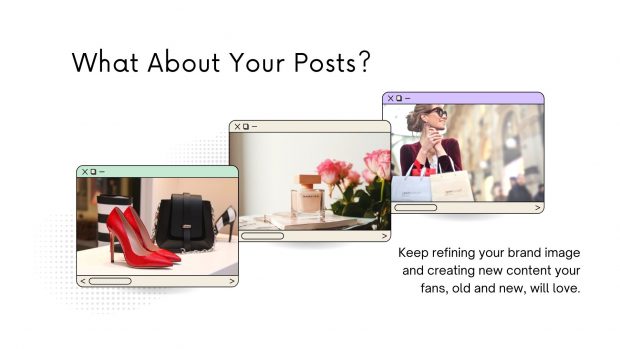 What About Your Posts?
You don't necessarily have to use your colors, fonts, or logo in every single graphic and style you post to get Instagram likes. However, it is a good idea to incorporate them as much as possible. How you do it is also important. Finding a way to consistently use the same elements is ideal. For example, if one of your brand colors is teal, you could put a teal border on all your images. Or you could find a way to work it into the background in product shots, such as using ribbons or pebbles in your account colors.
Although you don't have to use the same fonts in every post, you should be consistent if you're doing a series. For example, maybe you're a stylist giving fashion tips or a beauty influencer doing a series on morning routines. You might make one post about cleansers, one about moisturizers, and another about foundations. You could create a banner saying "Morning routine" to put at the top of all these posts, and then add a title like "moisturizers" or "cleansers" at the bottom in a consistent font.
In Conclusion
Creating your own unique marketing style for Instagram to boost likes requires deep reflection into the intricacies of your brand, its target market, and its personality. Once you've achieved this, you'll need to post regularly in a recognizable style that suits your account. However, many people have a hard time growing their account's audience at first, as IG's algorithms make more popular content visible in the feeds of more users. Keep refining your brand image and creating new content your fans, old and new, will love.