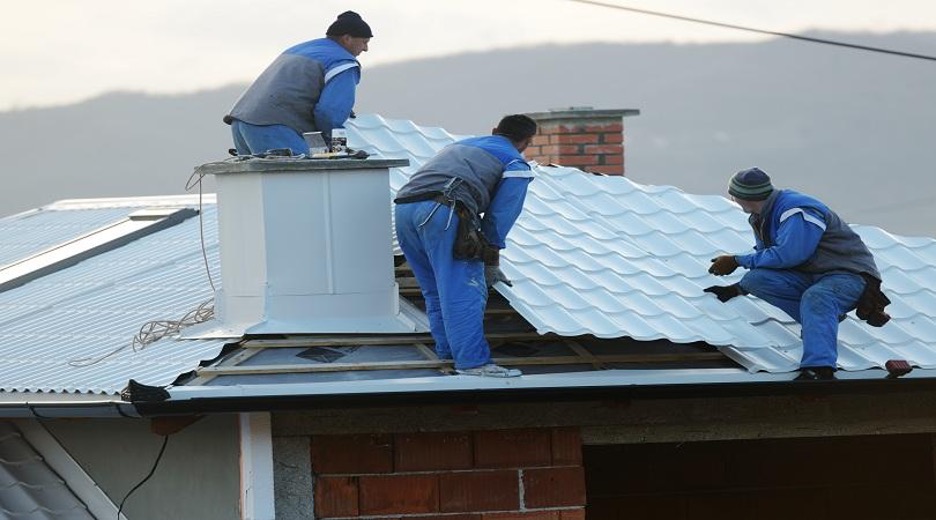 Remodeling a house is a major project that can be both time consuming and expensive. What if you don't want to spend all that time or money? Is there a way to achieve something similar without spending as much? You may want to consider roof remodeling.
Roof remodeling entails renovating and/or upgrading a building's roof. This might involve making adjustments to its design, structural elements, and even changing certain materials. By and large, small to large-scale adjustments can be made.
A lot of people consider it important based on its ability to extend the lifespan of the roof and improve functionality. However, it offers more significance than these. For more information on this, you can visit: https://www.nnava.org/.
By the way, the possibility of transforming your house's look is one of its less talked about significance. This is very important considering the need to have your house look the best it can be. In light of this, this article will discuss how you can transform your house's look with a roof remodel project. So, read on to find out how.
A Guide to Transforming Your Home with Roof Remodeling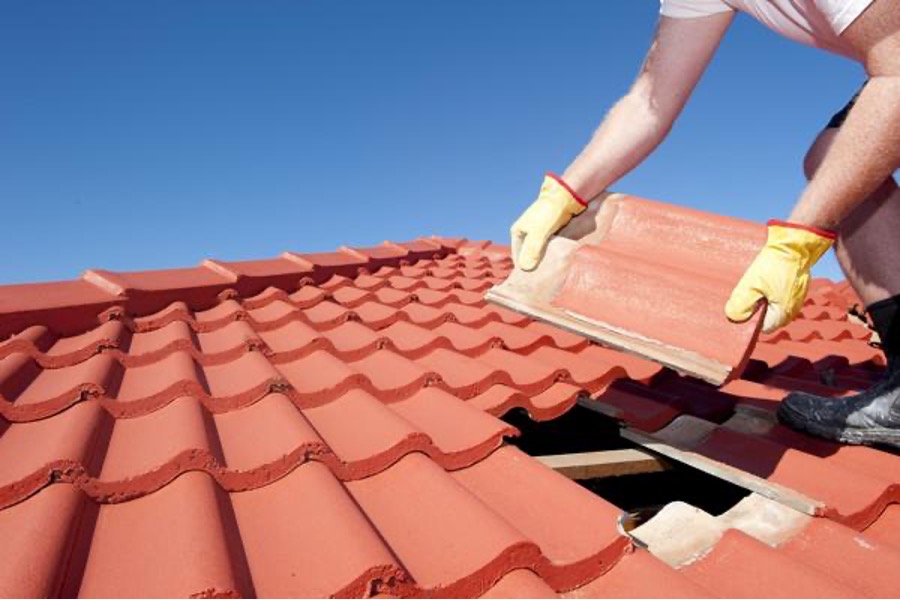 Home remodeling is capable of improving the look of your house. It requires making minor to major adjustments to certain parts of the house. The roof is one of the most essential places to direct remodeling attention because of its protective functions and strategic positioning.
Doing a good remodeling job also requires paying attention to certain things. Against this backdrop, here are a few things to take into consideration when remodeling your roof for the sake of transforming your house:
Roofing Assessment
This project may be driven by the need to enhance the look of your house. However, it should not only focus on that. This is considering how the roof plays a very functional role. Taking this into account, you should do a thorough job of assessing your roofing needs based on its current condition.
One of the requirements would be checking for signs of dilapidation. Some of the signs to look out for include:
Visible leaks
Damaged or missing portions
Moss or algae growth
Damaged flashing
Peeling or cracked paint on overhangs
Presence of granules in gutters
Stains on the ceiling or interior walls that suggest a leaking roof
Presence of granules in the downspout
These are dilapidation signs that are likely to arise as roofs age. So, pay more attention if yours has been there for quite some time.
Have Defined Goals
Based on the discussed topic, an objective would be to have the remodeled roof visually enhance your house. But you need to have other goals as well.
For example, the project could equally be aimed at extending its lifespan and achieving improved energy efficiency for cost-saving benefits. Once again, your goals should be influenced by your roofing needs as discussed in the aforementioned point.
Select the Right Roofing Components
The whole point being made here is not only to be driven by the need to have a visually appealing roof. You equally need something that ticks other boxes.
For example, some materials are visually appealing and are guaranteed to improve your home's look. However, they are not sustainable because they are not best suited for your weather and climatic conditions.
So, you need to factor in all of the other important things when making your choice. Some of the things to be taken into serious consideration include:
Prevalent weather and climatic conditions
Cost
Durability
Maintenance
Additionally, you need to consider your home's architectural style. Some options are good but would not fit in because they do not complement your home's architectural design. So, pay attention to this as well.
Be Aware of Your Options
This project presents a new opportunity to make the most of your roof. As a result, no important detail should be left out. This implies that you need to be aware of all options for the sake of choosing what you deem fit enough.
This is particularly true in the areas of roofing designs and styles. For example, some of the styles that can be considered include flat, hip, mansard, and gable. Furthermore, some new design elements can be incorporated or old ones upgraded.
This can involve introducing dormers and skylights, for instance. The good thing about such additions is that they not only make your roofing network visually appealing but also improve its functionality. Skylights are a prime example as they also aid energy efficiency by reducing your need for artificial lighting.
Hire a Good Roof Remodeling Professional
This is perhaps the most important of all the points discussed here. The reason is that the expertise of the right professional can help you navigate through making the right choices. This is as it concerns the proper assessment of your roof, having defined goals, and choosing the right materials & styles.
However, choosing the wrong professional for this project will most likely be disastrous even if you have other points properly figured out. So, pay serious attention to hiring the right professional for this task. Some of the tips to help you achieve this include the following:
Take Your Time
Avoid having to do this project in a rush. Take your time to figure out how you want things to play out, and that includes choosing the right professional service for this task. Be cautious of options that pressure you into hasty decisions using client-unfriendly sales tactics.
Go Local
Points like this make people question if hiring options that are not locally based is a bad idea. Well, not entirely!
However, chances of choosing the right professional service are increased if you prioritize local options, and here is why. Local professionals are in a better position to understand local needs and this makes them more likely to do a better job.
Also, they are usually cheaper, especially for logistic reasons. This is because of the reduced cost of transporting human and material resources.
Furthermore, it is easier to make inquiries about local professionals. This is given how you are likely to know or come across someone who has engaged their services. So, this can help you make the right choice.
Experience and Portfolio
A lot of roofing professionals who handle roof remodeling also handle other roofing projects. As a result, they may be better at handling certain projects than others.
Make sure the professional service eventually settled for is very good at handling roof remodeling. This is why you need to run checks and the professional's portfolio is important for this reason. The portfolio proves how experienced and good the professional is at executing these projects. You can visit Tonys Roofing of Portland to have a good idea of what a portfolio should look like.
You can also visit some of the sites of concluded projects to see how well the project was executed. Once again, this justifies the need to work with local professionals who are more likely to have handled a lot of local projects.
License and Professional Affiliation
Professional roofing services are supposed to be licensed to operate in their location. More often than not, the license has to be renewed after a set period. Make sure your chosen option is duly licensed.
Additionally, it is also good to consider options that are affiliated with reputable professional associations. Some of these associations have higher professional standards that ensure their members render better jobs.
Conclusion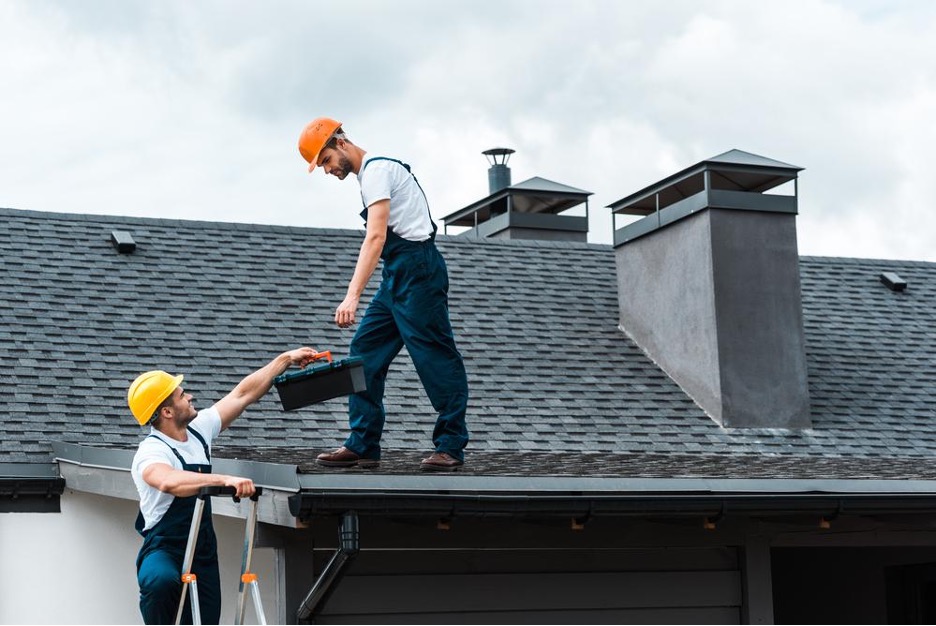 Are you looking to transform the exterior look of your home? Then, your roof should be a major area of concern. This is why this article has touched on this subject. You should take note of the details shared here when you decide to embark on a roof remodeling project.