Decorating a home is a balancing act. On the one hand, it requires a discerning eye to find and arrange furniture and accessories that tie a room together and make it feel homey. On the other hand, furniture and accessories should serve a secondary function – mainly, functionality. They shouldn't only look good, but serve a purpose and improve the quality of your life. After all, a beautiful couch that isn't comfortable to sit on is a bad couch. With that in mind, let's take a look at four accessories that can take your living room functionality to the next level.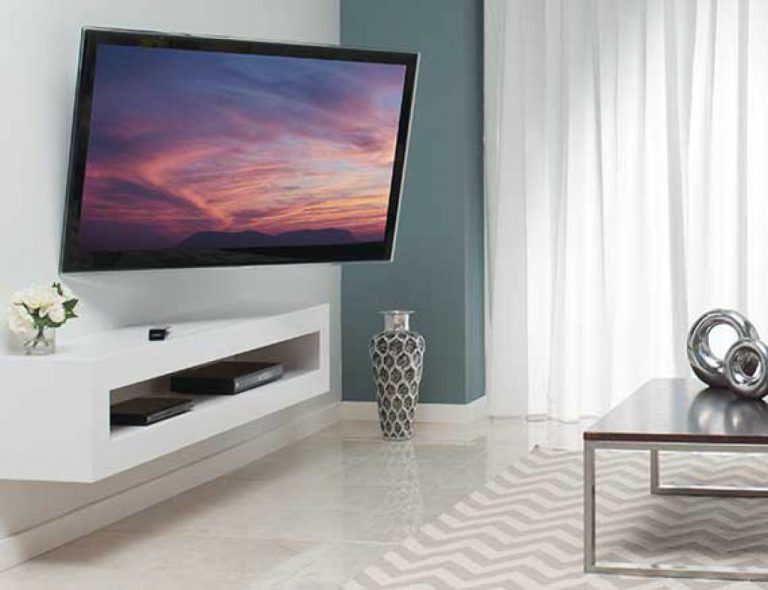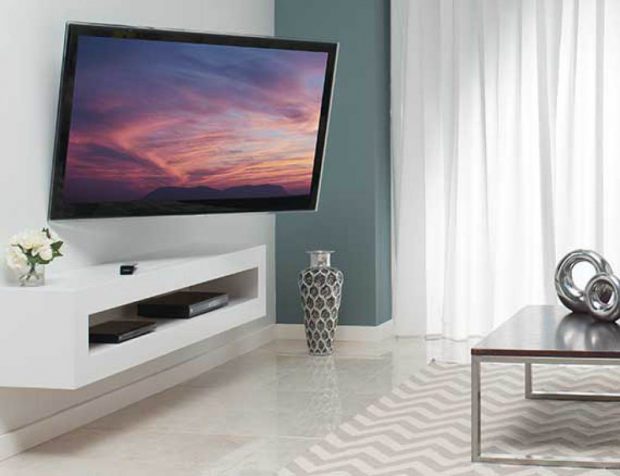 Swivel TV-Bracket
If you have a TV, wall mounting it shouldn't even be a question – it should be one of the first things you do after purchase. However, static wall mounts aren't always suitable. Different rooms may have different measurements, and strangely built walls might require a TV bracket that can swivel to face a couch that doesn't face it square on. That's why you'll want to invest in a swivel TV-bracket like one from Vogels. Able to comfortably hold any TV between 40 and 65 inches, these brackets can swivel so that you can watch TV comfortably from many different angles.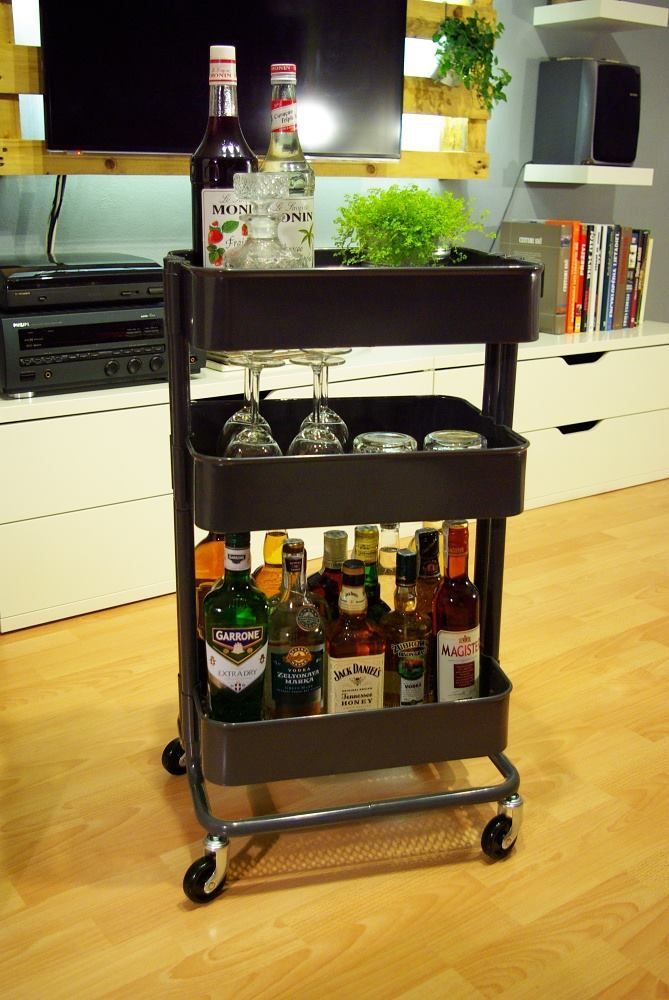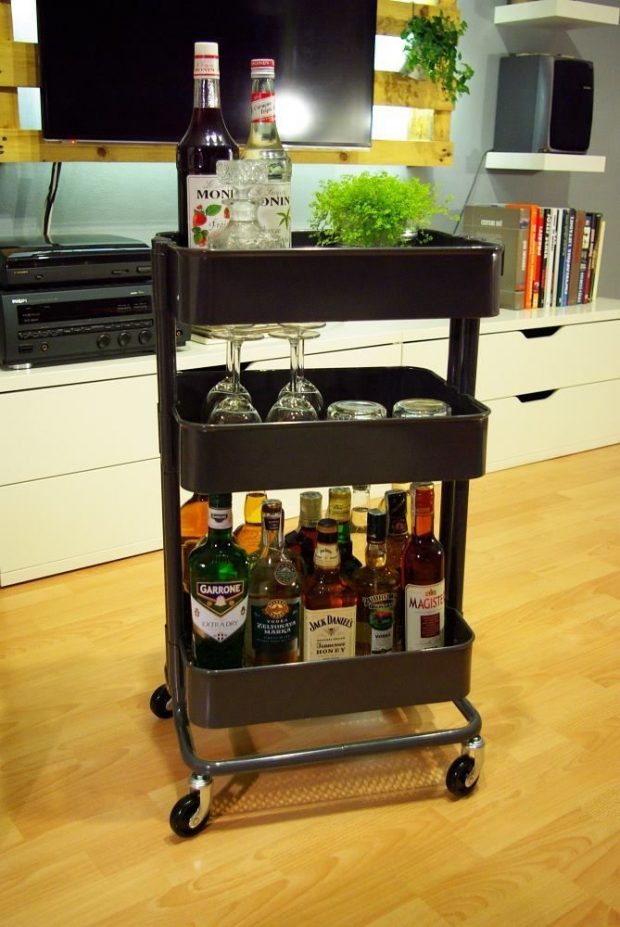 Bar Cart with Under Storage
If you get frustrated about having to get up off the couch and go to the kitchen to get a drink, you're not alone. Making the arduous journey from the couch to the fridge is more than some people can bear, which is why having the drinks come to you is a much more convenient solution. For that reason we suggest investing in a bar cart with under storage, like this one from Amazon. Not only are bar carts endlessly functional and allow you to store a whole array of accessories, glasses and even whole bottles of wine, but they look positively awesome in any living room.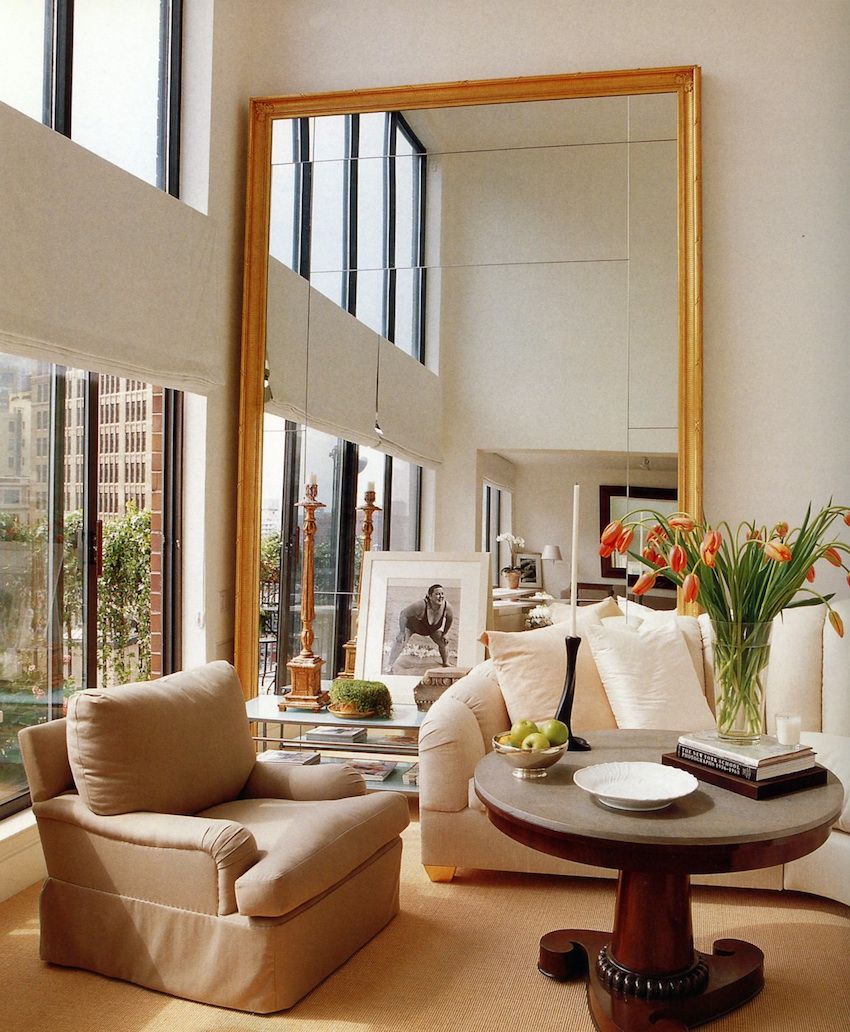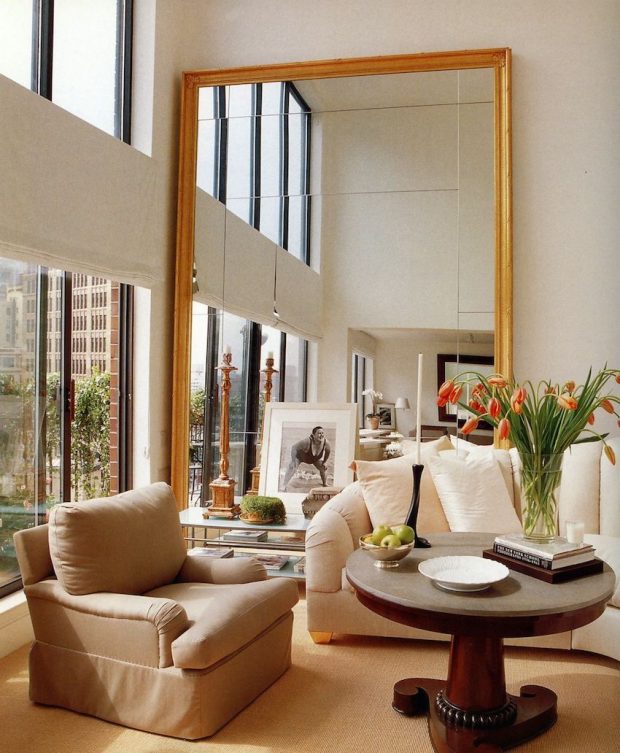 Large Mirror
No living room can be complete without a large mirror. Highly decorative, well-placed mirrors are ideal for a number of reasons. Firstly, as accessories go, they're generally quite beautiful, especially if you invest in a very distinctive frame. Secondly, they can really make a small room feel huge by giving it a feeling of expansion. And lastly, it's great for seeing your beautiful face.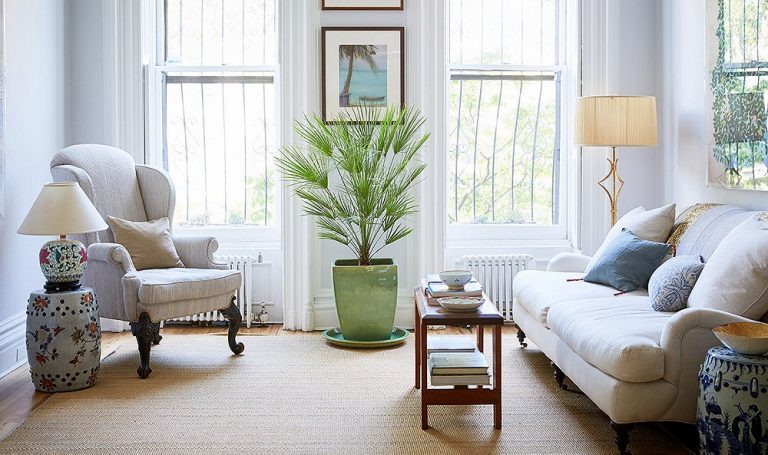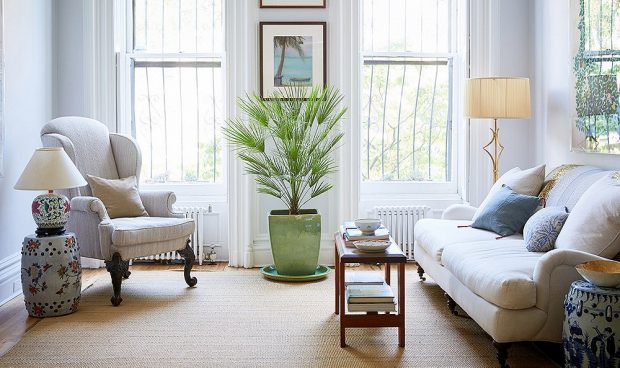 Plants – and Lots of Them
Upon first read it might not seem obvious how a plant could be a functional accessory. After all, they don't really do anything other than sit around and look… planty. But looks can be deceiving. Plants actually fulfill a multitude of different functions. They bring instant life into any room, lending colour and vibrancy to any space they occupy. Secondly, they purify the air in the room, meaning that you'll literally breathe easier if you have a couple of plant buddies to keep you company. If you work from home then having a couple of plants nearby will help you have a clearer head, allow you to be more productive, and generally just making being in your workspace a nicer experience. And because different plants purify the air at different rates, it's important to know exactly what plant you're buying. If you're unsure where to start, here's a full list.