Whether your table looks traditional, modern, or vintage, there are extra features that could be added to it. Table Top Glass is the right choice; it gives the table a more stylish and elegant look. The table base provides support for the glass for that to happen. In essence, the presence of this feature has the potential to change the perception of a room.
The importance of glass table tops cannot be overemphasized. They are available in different types and forms, such as color options, thickness levels, amongst others. The performance of each of them varies; hence, you need to know and understand how they work.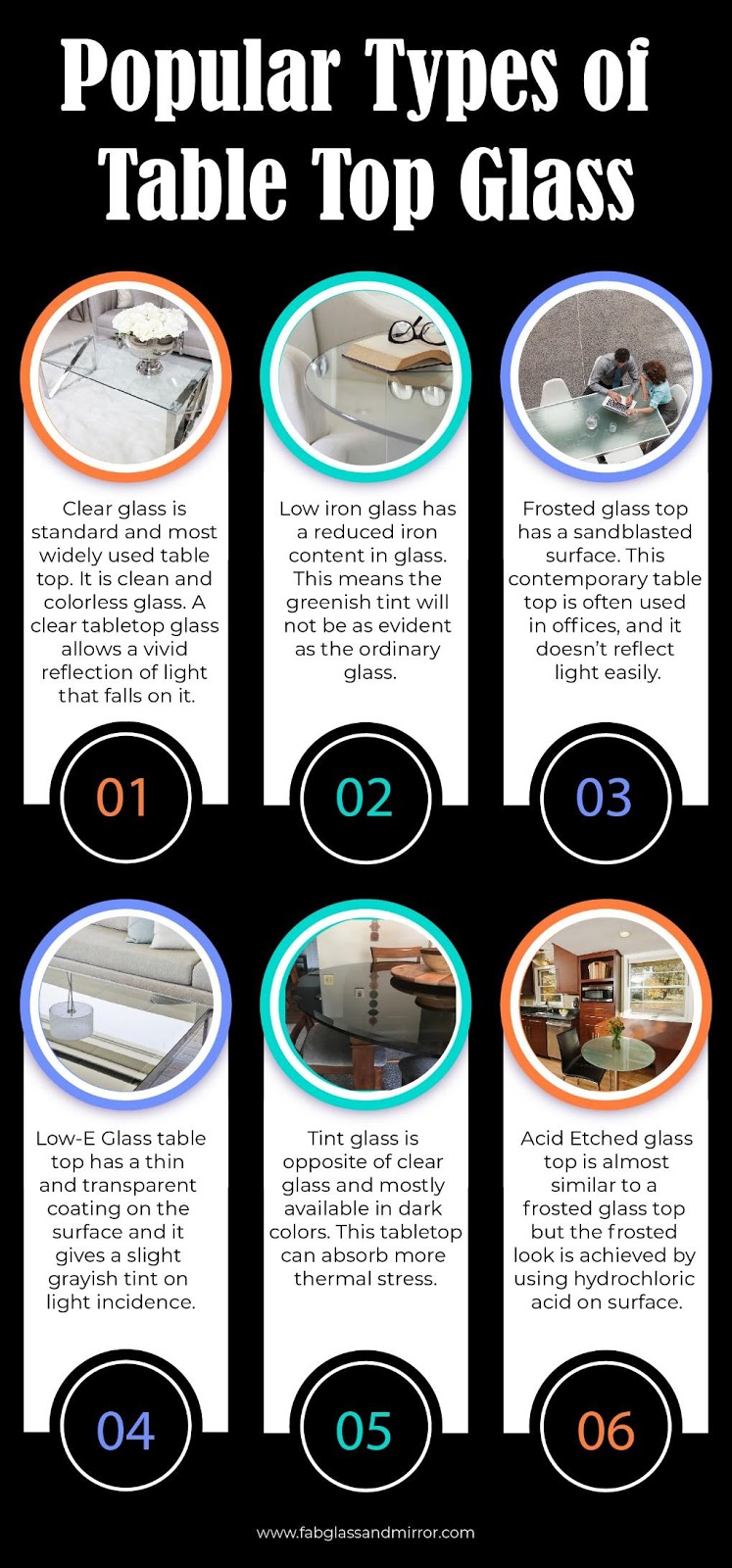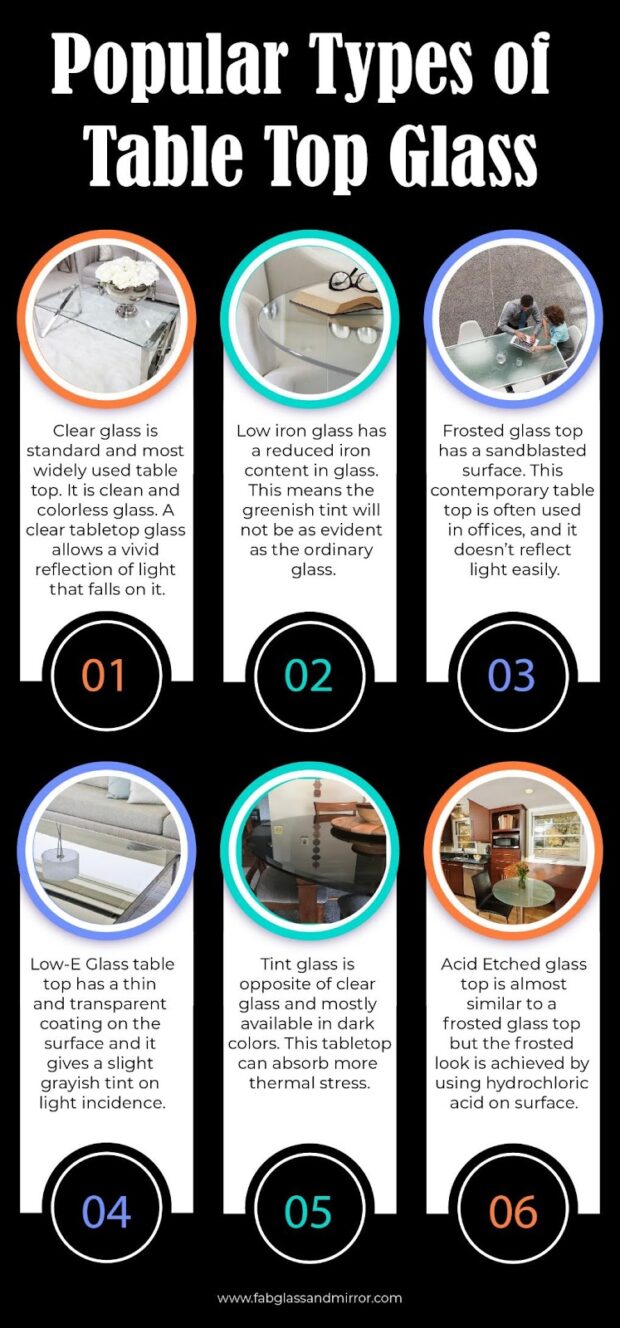 Types of Table Top Glass
The following are the significant types of glass table tops available.
Clear Glass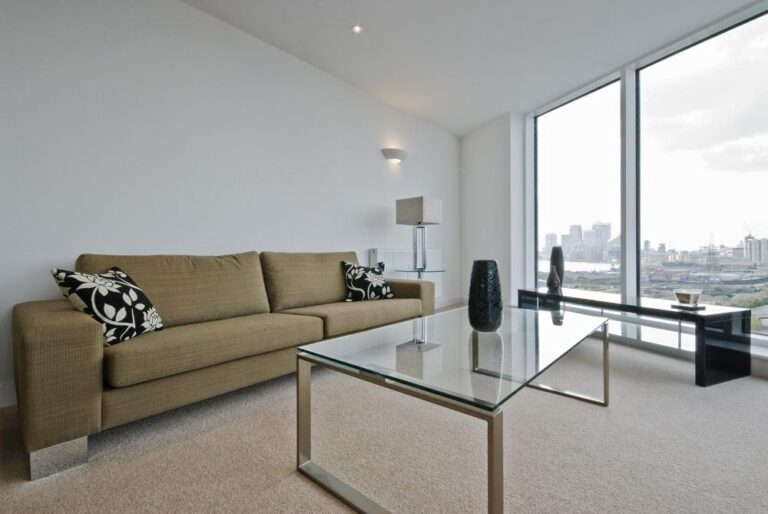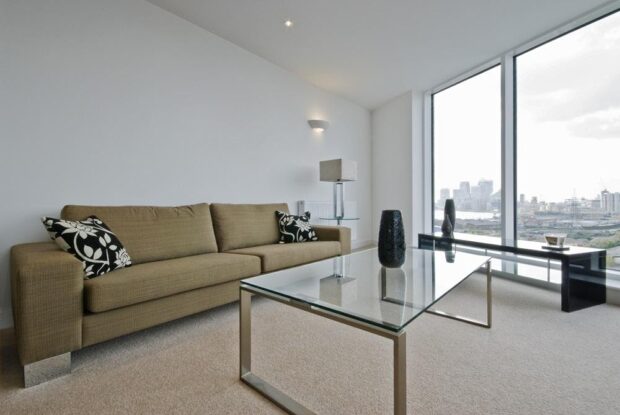 This is a standard type of tabletop. It is a clean and colorless glass. It could either have a tinted or a non-tinted edge, depending on the manufacturer. This glass has similar characteristics with acrylic plastic – bright, clear, and protective. Also, the temperament potential is minimal. A clear tabletop glass allows a vivid reflection of light that falls on it.
Low Iron Glass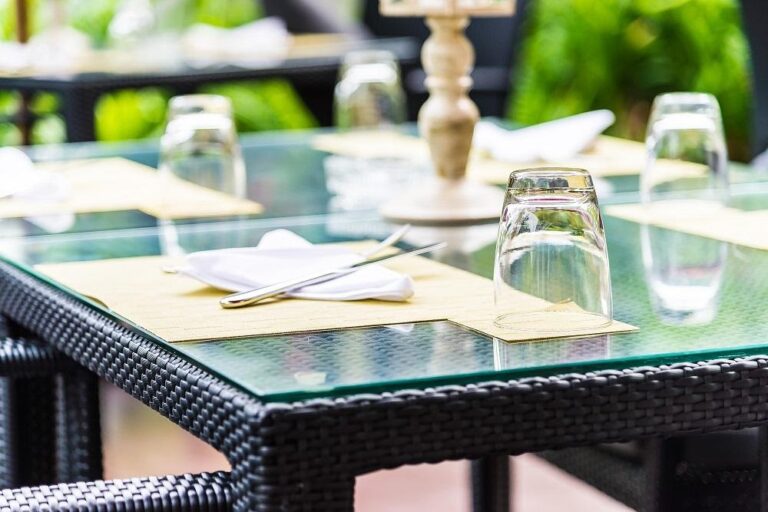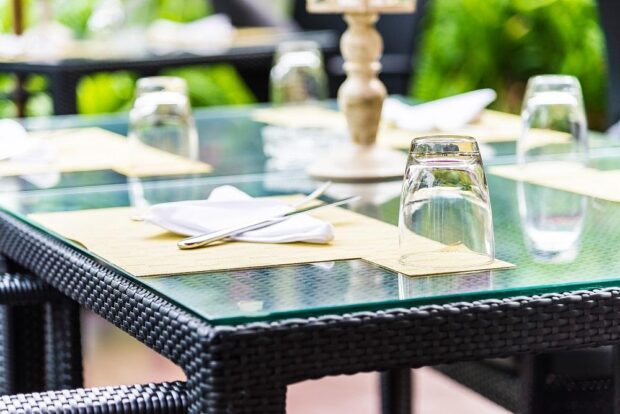 Generally, clear glass has high iron content. The content gives a greenish tint to it. Low Iron table glass top, on the other hand, has low iron content. This means the greenish tint won't be as evident as the former. Most glass fabricators often recommend this type of glass tabletop.
Frosted Glass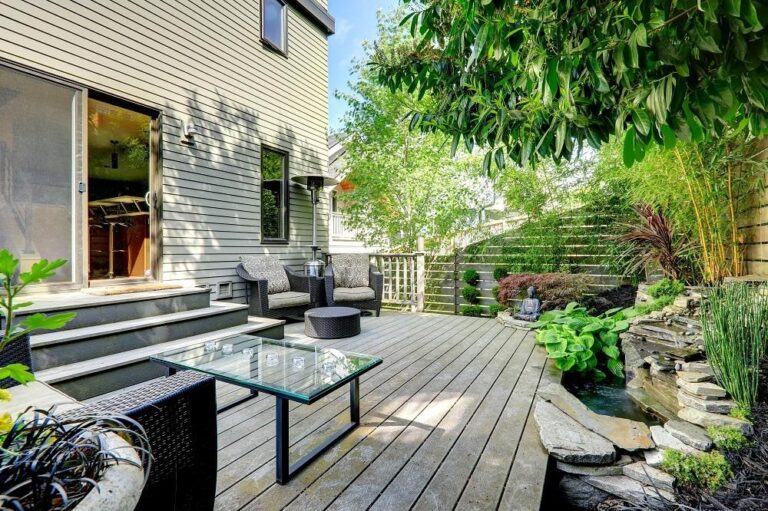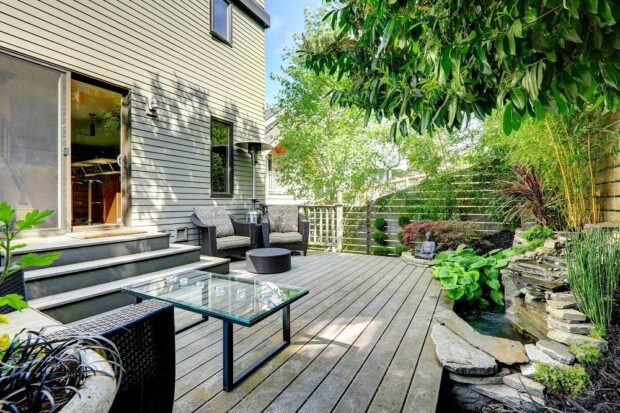 A more different type of tabletop is the Frosted glass top. This is a tabletop made from a sandblasted surface. It is a high density in quality and crystal in nature. The thermal resistance is high too. The frosted glass tabletop is often used in offices, and it doesn't reflect light easily. It is a glass top suitable for Patio Tabletop.
Low-E Glass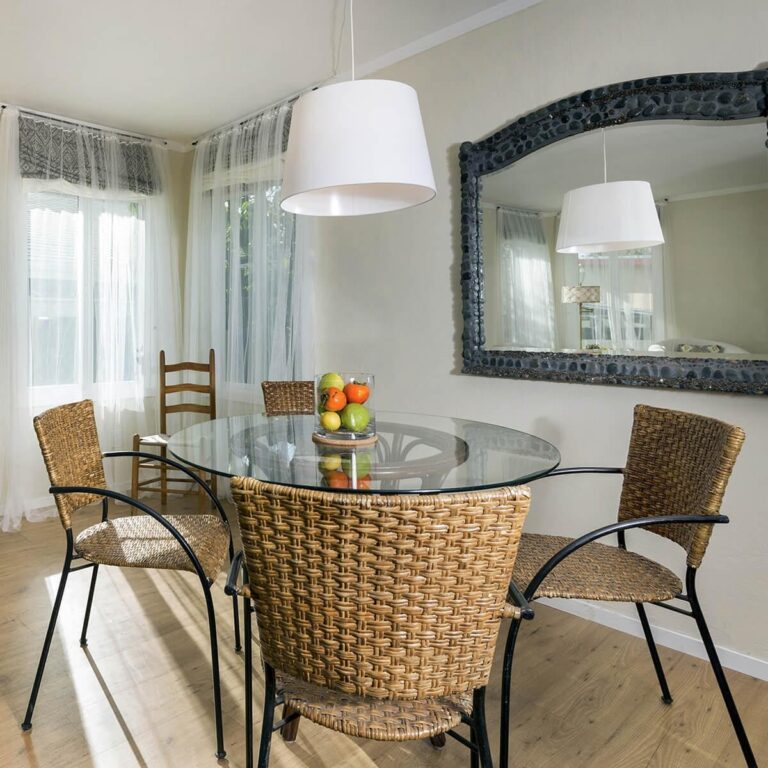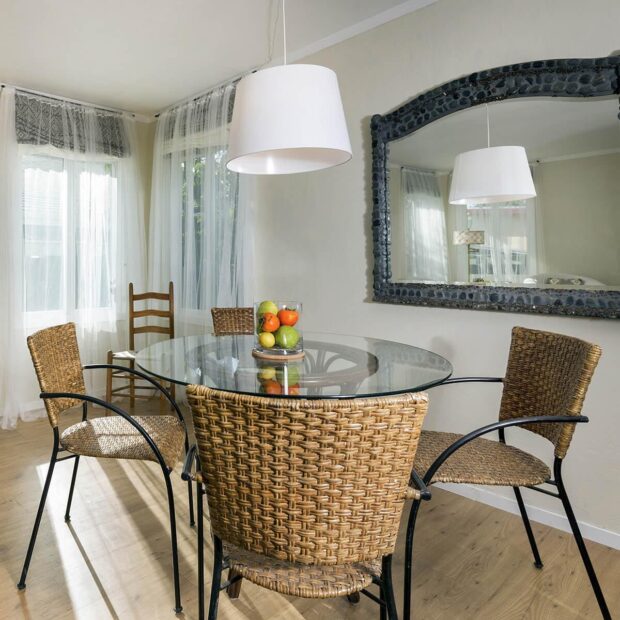 E means Emissivity. Low-E Glass tabletop has an infinitely thin and transparent coating. Based on its visual quality, it is almost similar to that of the Clear glass top. The difference, however, is that it gives a slight grayish tint on light incidence. This is unlike the other, which has a greenish tint on the impact of light.
Tint Glass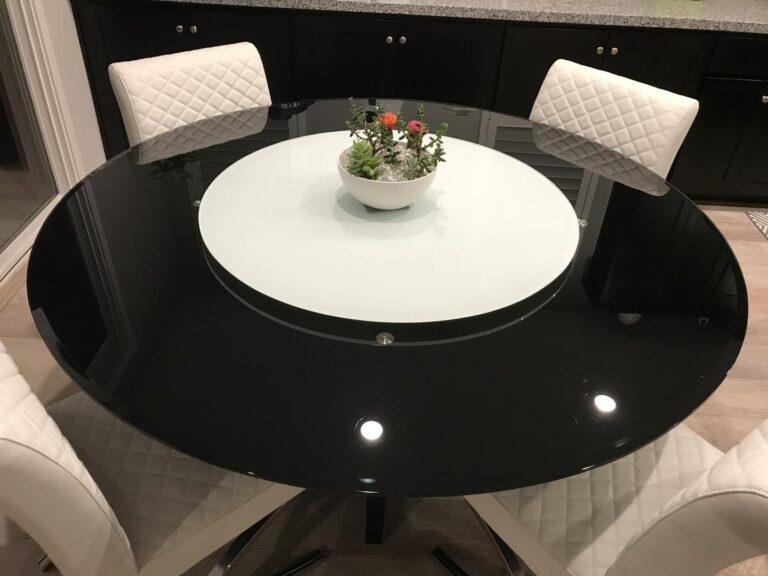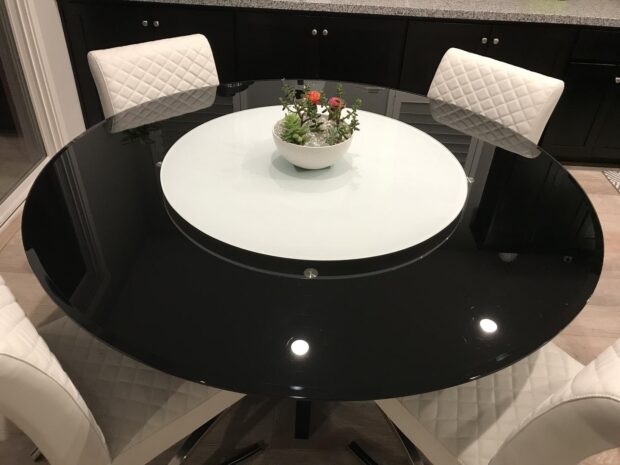 The tint glass top is the opposite of clear glass in meaning. It is mostly available in black colors; however, other colors such as grey and green are available. This tabletop can absorb more thermal stress. It reflects more light than clear glass. The tint tabletop is great for places with low light.
Acid Etched Glass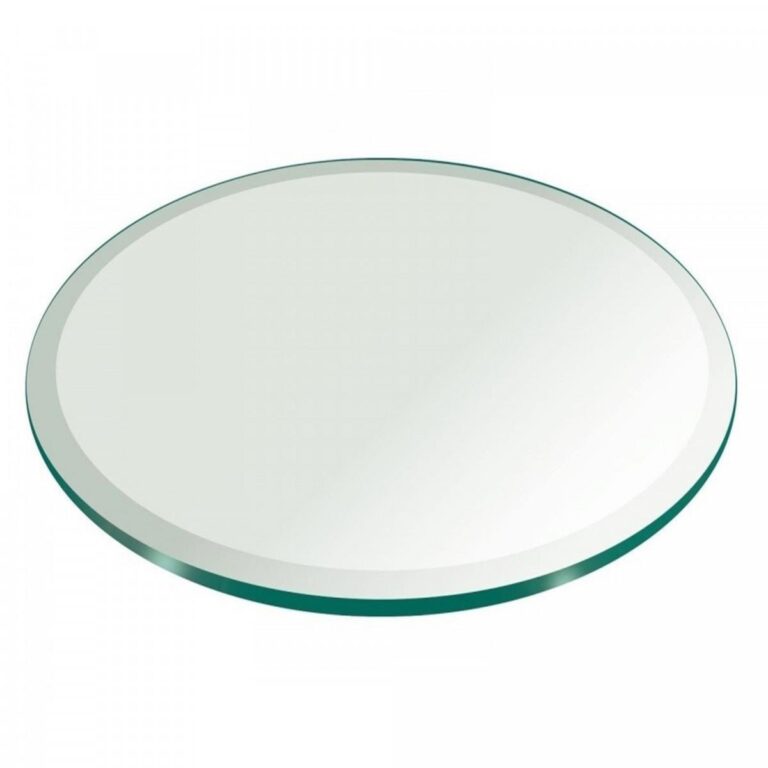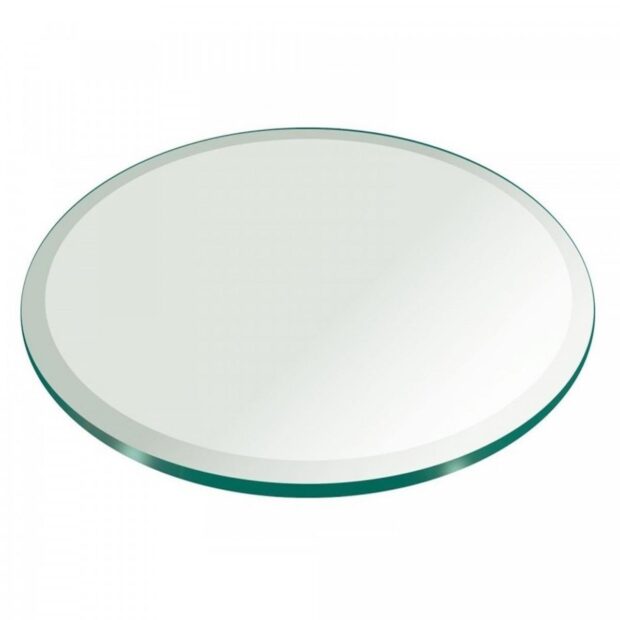 An Acid Etched glass top is almost similar to a frosted glass top. The difference is that: instead of a sandblasted surface, hydrochloric acid is used to give the surface a frosted look. The thermal resistance is above average. It reflects an optimum amount of light that falls on it in a room.
Graylite II Glass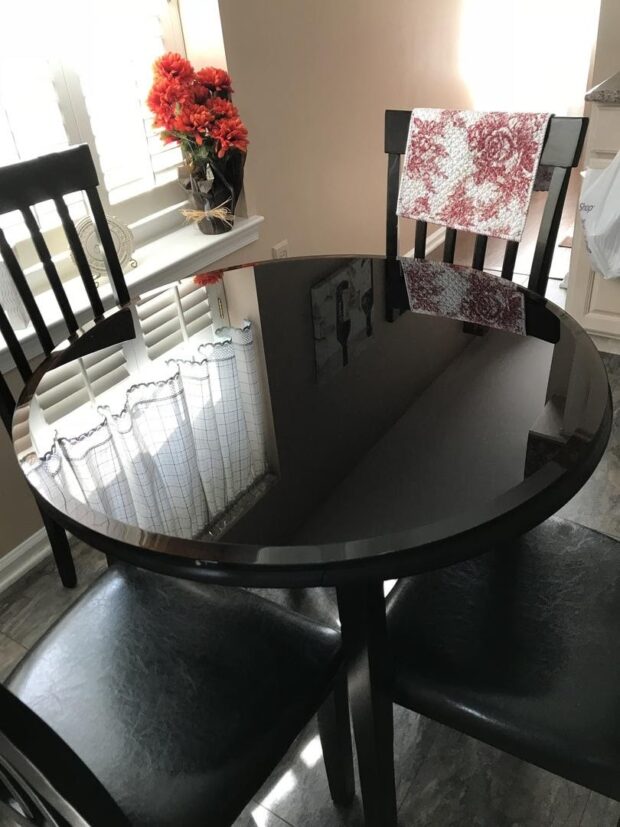 This is a superior type of glass, and it is a modification of its predecessor, i.e., Graylite Glass. A Graylite II Glass tabletop is a black-colored glass that is aesthetic in appearance. This unique appearance gives a different look to the room. Also, it provides enhanced solar control performance extensively.
Spraylite Glass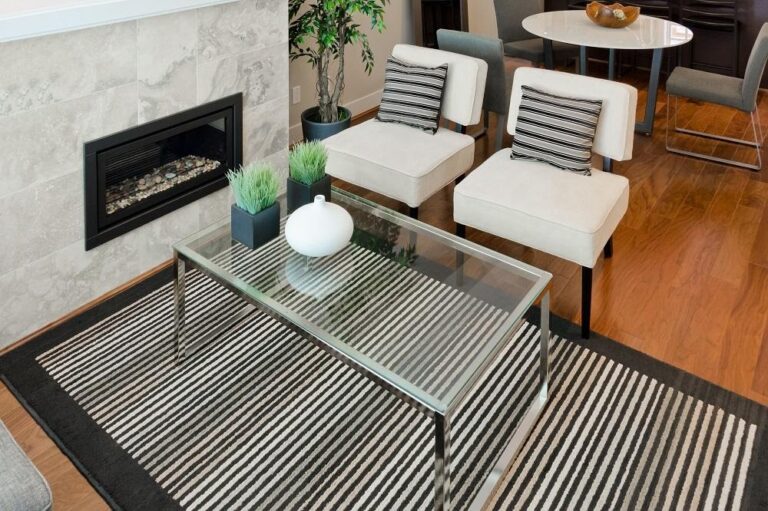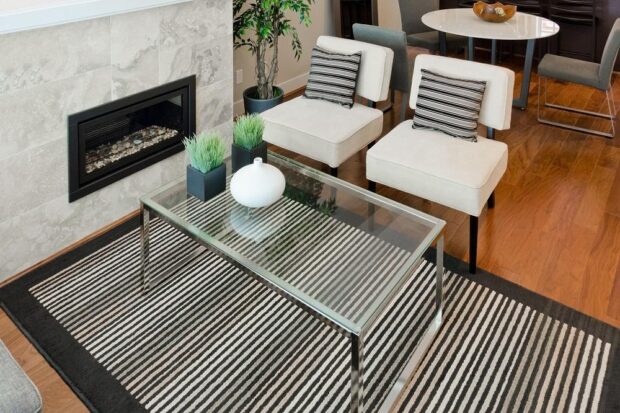 For a beautiful translation of colors from a rough state, Spraylite is a good choice of table glass. It has an aesthetic appearance, and it reflects an optimum amount of light. It is another glass that can be used on the Patio Tabletop.
COLOR OPTIONS OF GLASS TOPS
With the different types of glass table tops available, the room is about to get a fantastic look. However, there are color options too. These colors will do more to enhance the stylish look it already has. Ultimately, the room gets colorful and bright.
Currently, there are a few color options for glass tops. They include Clear, Bronze, Grey, Green, Super Grey, and Blue Colors. These colors are fantastic, according to people who have previously used them. You decide to choose what color you want based on room color and table design. Also, you could seek the opinion of an interior decorator to know what to choose, if you are confused.
WHAT SHAPES AND DESIGNS TO CHOOSE?
In the same vein, there are several shapes and designs of Tabletop glass. Those that are often used include:
Square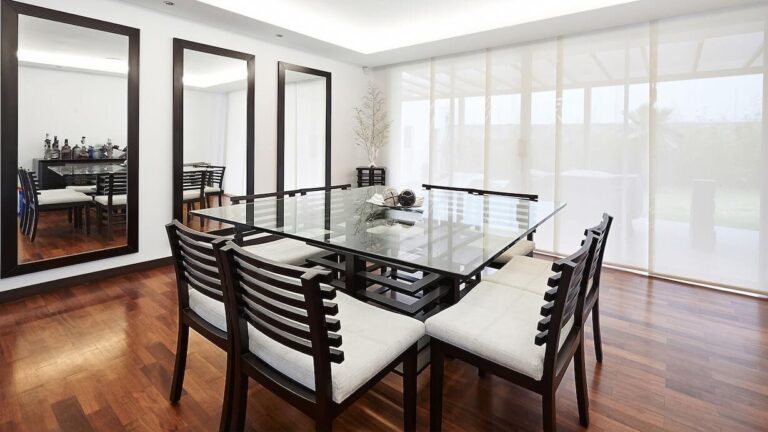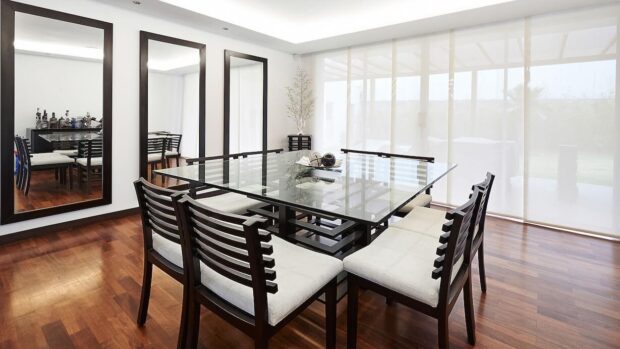 This shape of the glass top is suitable for square tables. It has a cutting tolerance of +/- 1/16 inches. The length and width of a squared-glass top is a minimum of 5 inches each. If it is used in a recessed area or frame, a fraction of 1/8" should be taken off the original measurement of the glass.
Round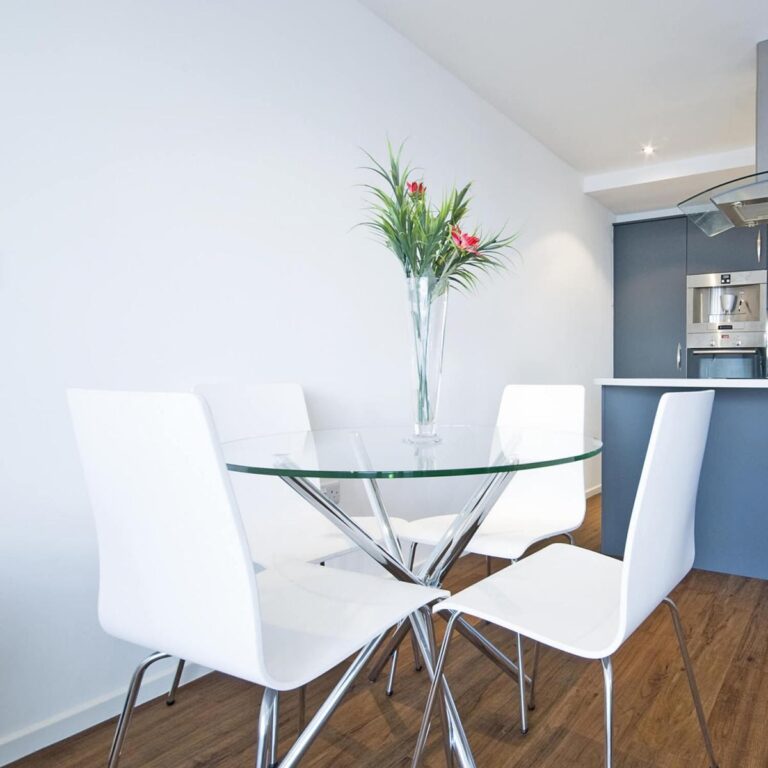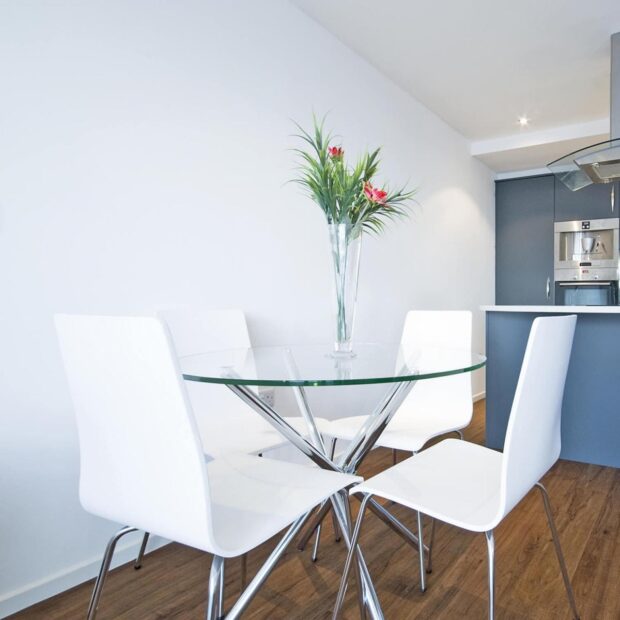 This same shape of the glass is suitable for round tabletops. It also has a cutting tolerance of +/- 1/16 inches. The minimum and maximum diameter of this glass 5 inches and 72 inches, respectively. 1/8 inches should also be taken off original measurement if needed in a recessed area or frame.
Triangle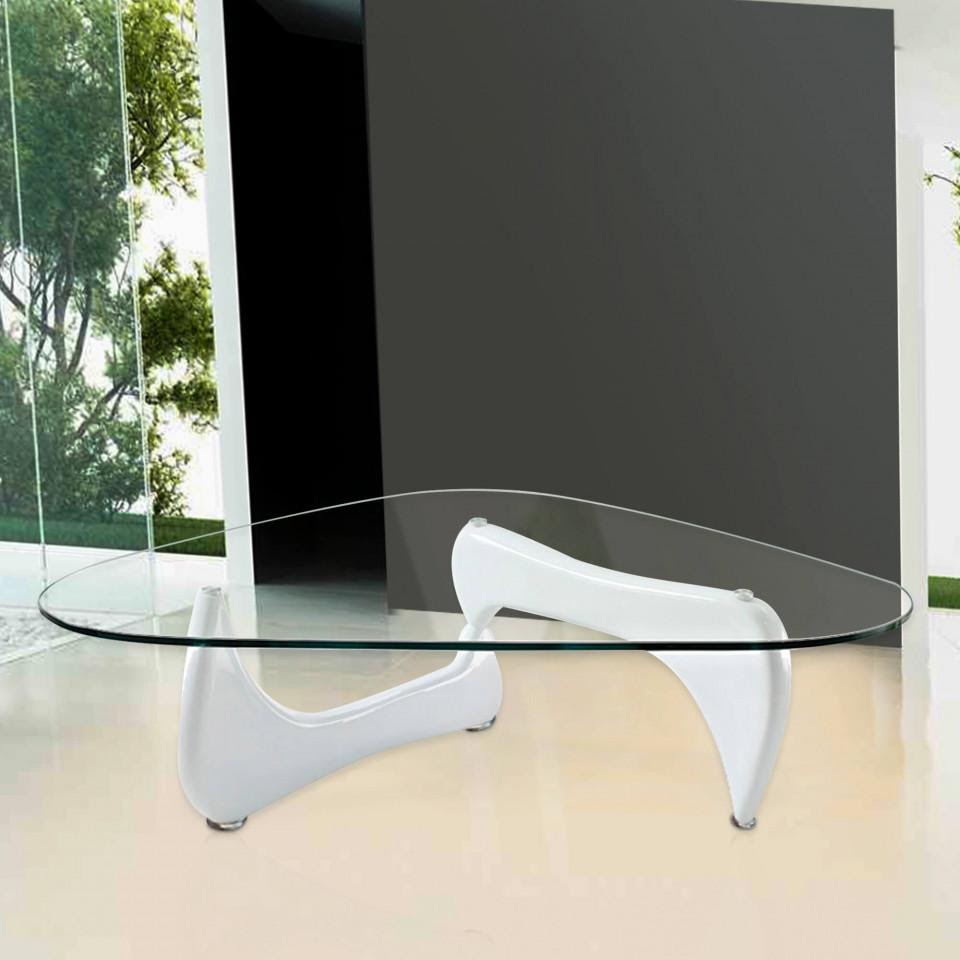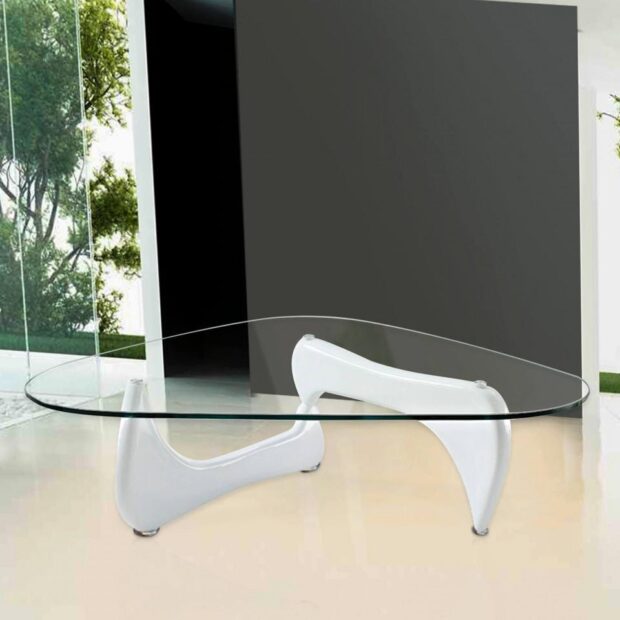 Just in case your tabletop is triangular, you may decide to use a Triangle Glass tabletop. It has three values to be measured – Height, Width1, and Width 2. The height range is between 6 to 96 inches; the width1 range is between 6 to 94 inches; the width2 range is between 3 to 96 inches.
Arch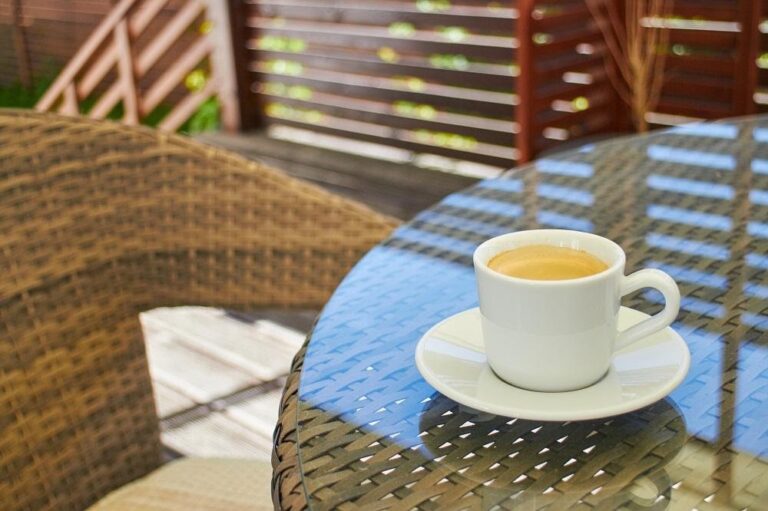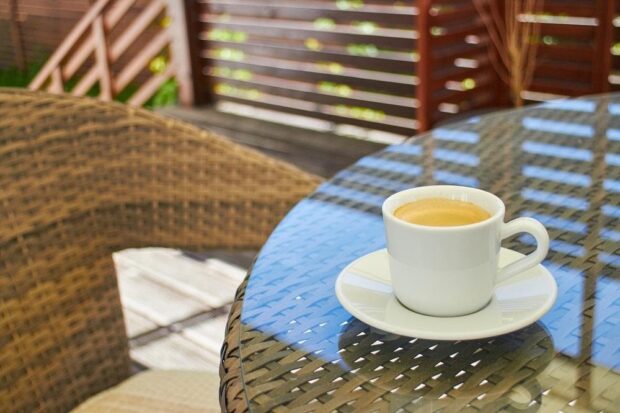 Arch table top glass needs two values in inches, i.e., Length and Width. The minimum and maximum lengths are 6 and 96 inches, respectively. This also the same measurement for the width (i.e., 6-96 inches).
Octagon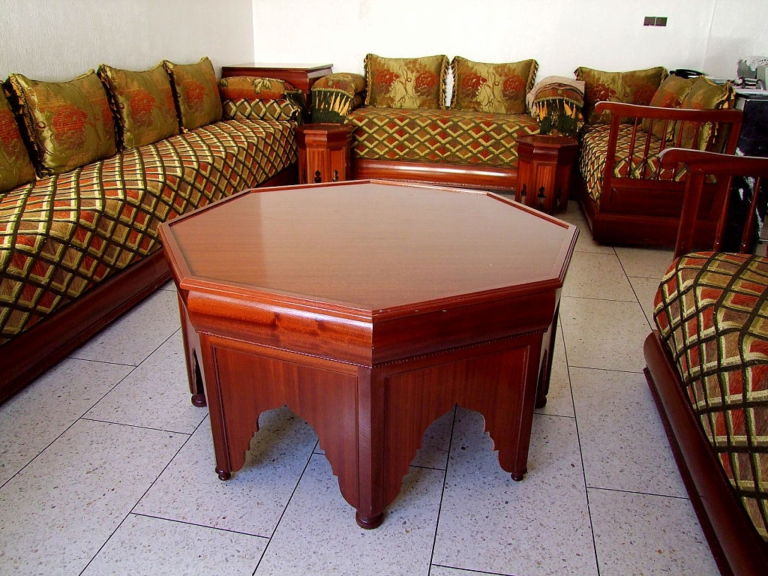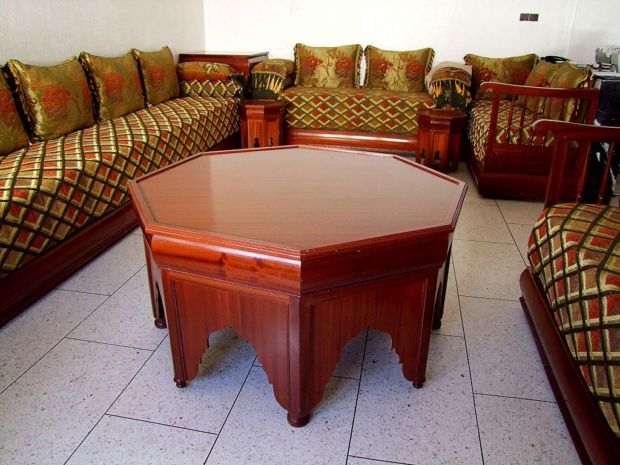 There are two types – Regular and Irregular Octagon. For a Regular Octagon, only the edge length is needed. It is from 3 to 32 inches. On the other hand, an Irregular Octagon requires dimensions including its Length, Width, Edge Length1, and Edge Length2. Length and width have 9 to 96 inches measurement; Edge Length1 and Length 2 has 3 to 98 inches measurement.
Custom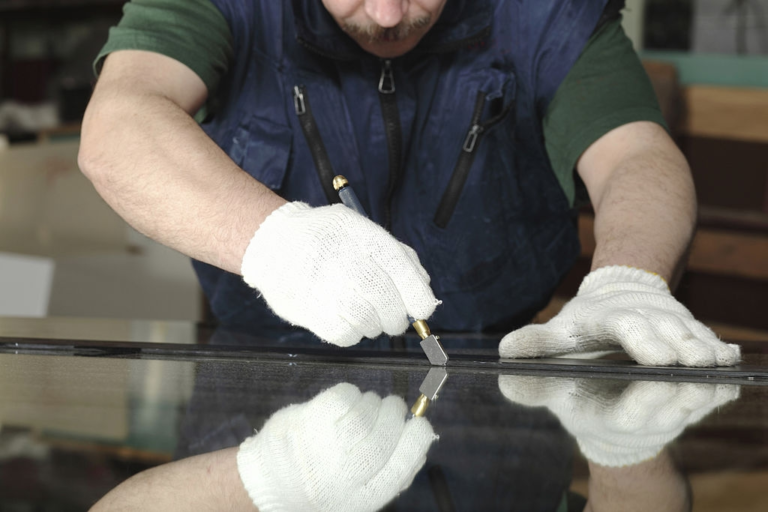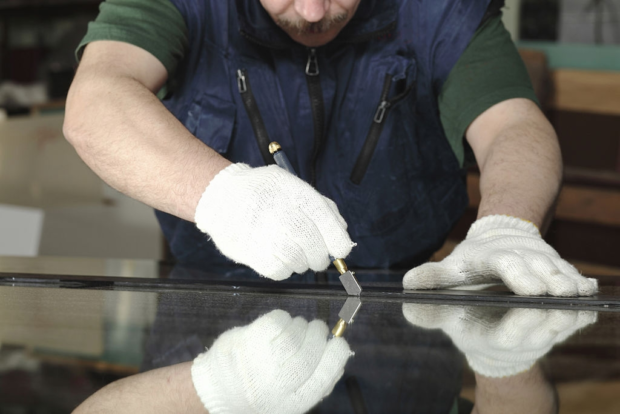 Custom shaped glass table tops require combining different shapes to form a specific one. The dimensions vary.
THE RECOMMENDED THICKNESS FOR TABLETOP GLASS?
The thickness of a tabletop glass has a role to play on its use. The following are the recommended thickness for the glass tabletop.
1/8" thick glass tabletop is suitable for thin, lightweight tables.
5/32" thick glass tabletop is useful on living room tables and furniture covers in the kitchen.
3/16" thick glass tabletop is an excellent thickness for side tables, inserts, patio tables, and glass protective table covers.
1/4" thick general thickness for glass protective table covers and tabletops.
3/8" thick tabletops that are heavy and unsupported, with only glass, require a width of 3/8 inches.
1/2" thick tabletops that are heavy and unsupported require a thickness of ½ inches.
3/4" thick tabletops are suitable for most reliable, unsupported tabletops.
GLASS EDGES AND STRENGTH
The edges and strengths of the glass tabletop determine how you are going to use your glass. It is different from considering shapes. It considers corners over shapes.
Pencil Polished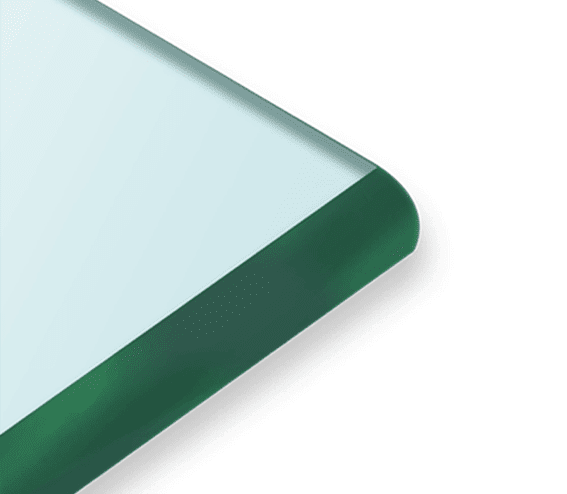 These are round-edged glass tabletops, which are plain simple and beautiful. The purpose of having a Pencil Polished edge is mainly for safety as well as beauty. The elegant look is a sight to behold.  This edge even looks better when a surface protector or glass table cover is used with it.
Beveled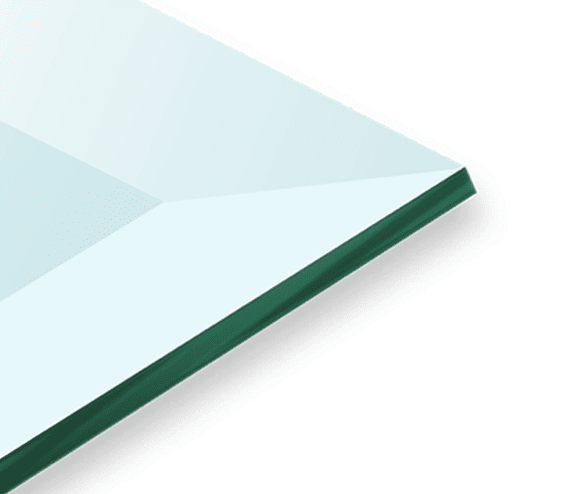 Beveled edges are one of the most popular types of glass edges. They have been designed to be thinner at the edges. Beveled edged glass tops are incredible, but to make use of them, you need to choose the width. The width is, however, vital if you want to customize your glass.
Flat Polished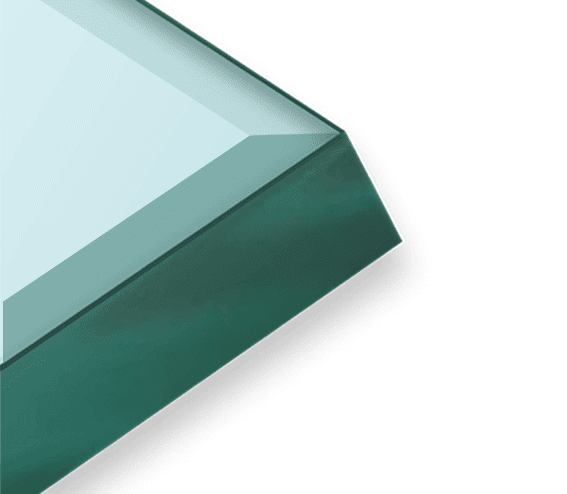 One of the most commonly used glass top edges is the Flat Polished type. It can be used anywhere. A critical look at this table glass top edge and you will discover it fits well in a frame. A flat polished edge is ground down for safety and stylish look.
Tempered Glass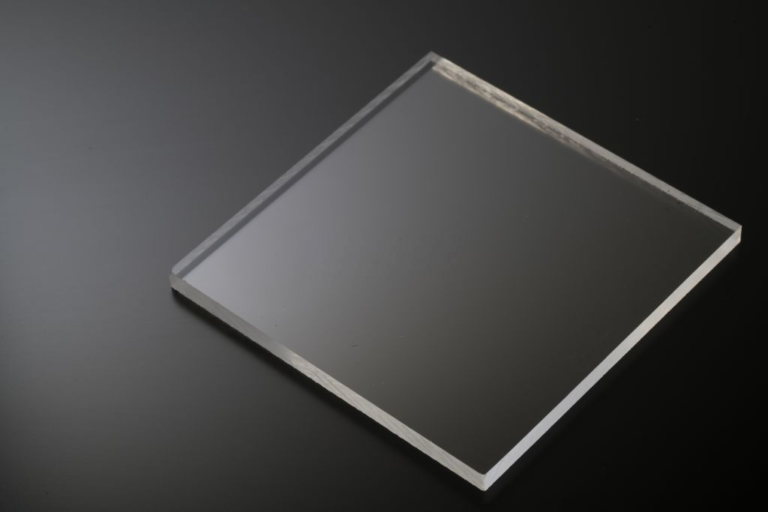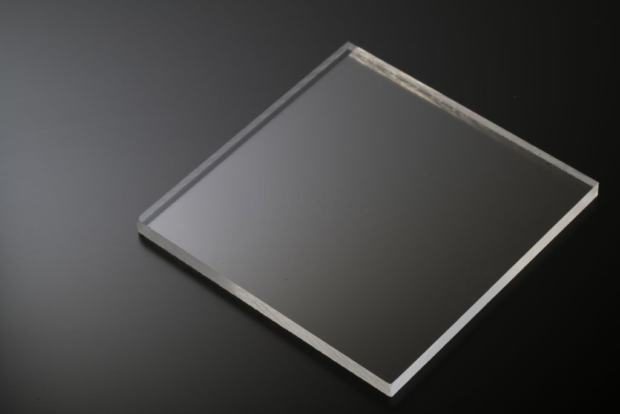 Generally, the tempering process means the involvement of heat in the production process of glass. The heating is followed by treatment and cooling. A tempered glass edge always has an extra layer for safety and enhancement of looks. However, it is prone to damage depending on its thickness. Most times, it is used for domestic purposes, i.e., living room table tops, kitchen furniture table tops, and many more.
Annealed Glass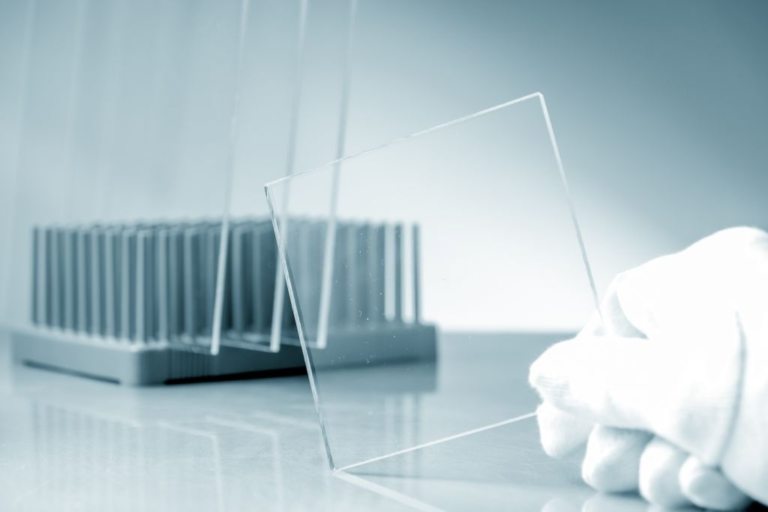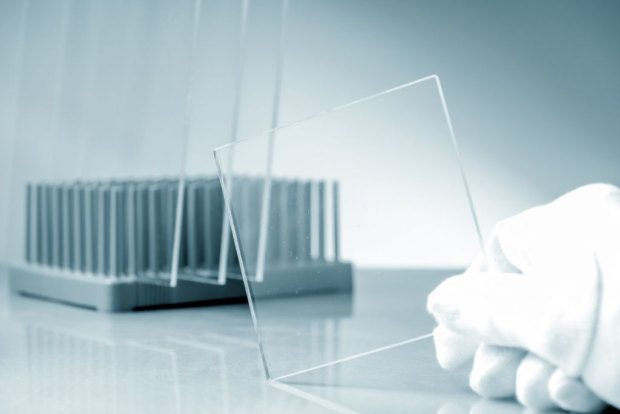 Annealing is the opposite of tempered. It requires a cooling process rather than heating. It is not as durable as tempered glass, but it's beautiful looks are worth it. It is often used by glass fabricators and manufacturers to make pure glass tops.
CONCLUSION
The concept of Table Top Glass is diverse. There are so many things to know. From the above, you should have discovered that there are several types, color ranges, edges, and strengths, as well as the thickness of glass. These are all factors to consider before choosing a particular table top glass to use in the home. Also, you should remember that the safety of glass depends on these factors. Therefore, making the right choice is advisable to avoid domestic hazards.