Technology has allowed us to enjoy some nifty perks that enhance our overall experience with certain everyday items at home. One that has truly evolved throughout the years is the recliner chair. This superbly comfortable armchair has managed to undergo several transformations, most notably its ability to offer a relaxing massage.
If you are interested in getting a recliner for yourself, then you have come to the right place. Continue reading below to know more about this extremely comfortable and relaxing armchair.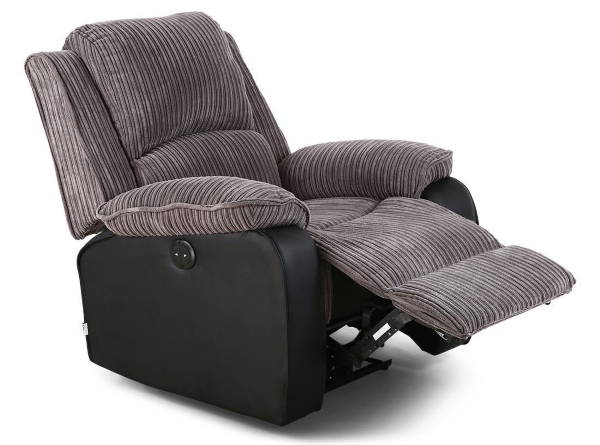 5 Types of Recliners
Recliners come in a variety of shape and sizes. There are five well-known variations of the recliner, and each is designed for specific uses.
1. Classic Recliner
The traditional recliner is pretty simple in terms of design. It features a lever that you can use to move the backrest backwards or forwards. The elevating gear is also used to position the footrest into a horizontal position. This type of recliner requires significant space to operate correctly as it will need an extra 3-feet of space behind to use the recline feature of the backrest.
2. Rocker Recliner
As the name implies, these are recliners with the rocker option built-in into its design. Think of it as a recliner that can also double as a rocking chair. This ability makes it an excellent armchair for seniors as well as mothers and their newborns. Rocker recliners can rock back and forth thanks to the arched tracks underneath and is an excellent option to help those with sleep disorders.
3. Power Recliner
The power recliner utilizes electricity powered mechanism to adjust the seat to your desired position. Recliners that use the traditional lever mechanism knows that it can be slightly tricky to position it at the right angle. The power recliner model completely mitigates that issue. Instead of a lever, it uses a button that you press and hold to adjust the backrest and footrest to your desired angle. This allows power recliners more versatility and enhanced control to the user.
4. Push-Back Recliner
This type of recliner is one of the more recent iterations and certainly looks the part with its modern and sleeker appearance. The push-back recliner version does away with levers and buttons, and instead requires the person sitting to put pressure on the backrest. Pushing on the seatback with the appropriate amount of force will make it recline automatically.
5. Glider Recliner
Quite similar to recliners with the rocker option, glider recliners can also double as rocking chairs. Its main difference is with how it accomplishes this movement. Instead of having an arching path design, it features a straight design allowing individuals to sway back and forth in a forward and backward motion.
Recliners for Optimum Relaxation
Recliners incorporate mechanisms to adjust the angle of the backrest, footrest, and headrest. You can use it as an upright armchair, or you can use the recline feature to adjust the backrest into a lying down position for better relaxation. Additional features that come with modern recliners are rocking chair functionality, vibration functions, and built-in rollers to simulate massage. In terms of offering maximum relaxation at home, nothing comes close to beating recliners.