Erase the Boundary Between Indoors and Outdoors with Sliding Glass Walls
Whether your desire is to get more natural light into your home/commercial facility, combine indoor with outdoor living, increase the value of your property, or simply change the look and feel of your property, sliding glass doors are an excellent option!
Sliding windows and doors are more than a functional element of your home. In addition to providing an opening from the inside to the outside, they offer some less obvious benefits to enhance your living place and your well-being.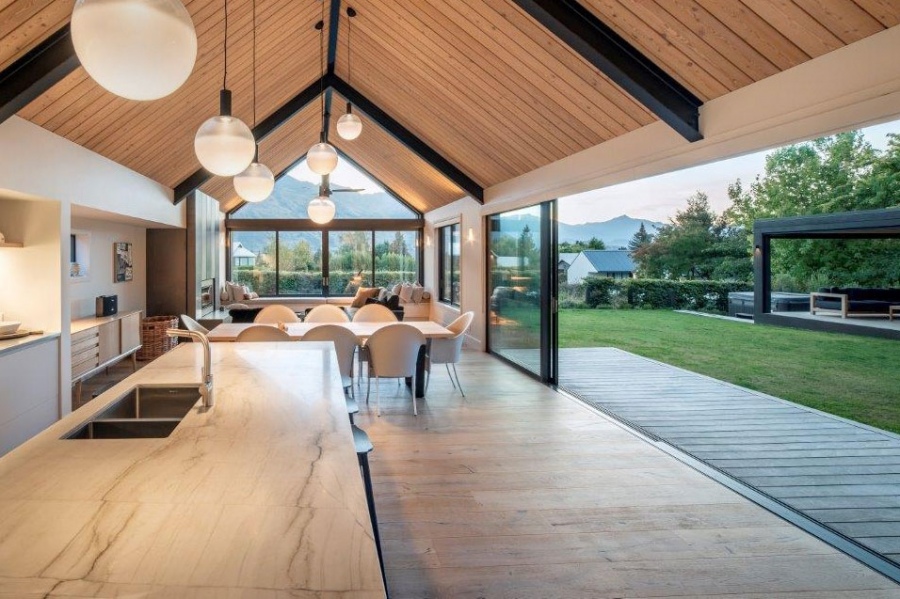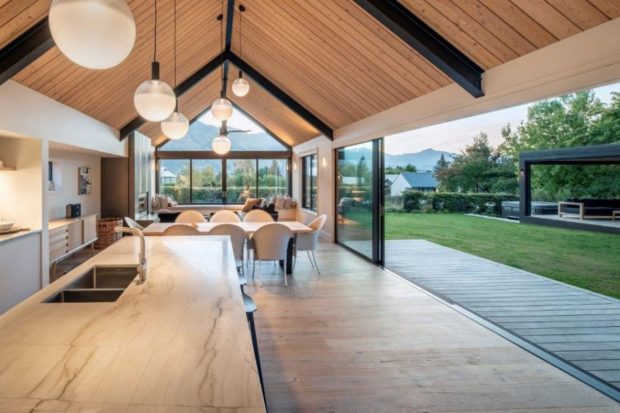 Natural Light. A well-lit room creates an open feel and increases comfort and energy levels. Before placing your sliding glass walls, however, you will need to consider the orientation of your house. If you want the room(s) to have light all day long, it's worth considering placing doors/windows on several different walls to allow for the sun movement.
Better View. There is no doubt that windows are a focal point in any room. Lovely scenery is worth orientating your room toward as it adds special character to your property design as well as pleasant viewing. These windows and doors are used in many and various spaces in the home, including the dining room, bathroom, bedroom, kitchen, and living room.
More Space. Sliding glass walls are an excellent option for small and narrow spaces. In addition to the fact that they make the space look bigger, they do not need additional space to open and close like the traditional hinged doors.
Energy Savings. In addition to the benefits already mentioned, sliding glass doors and windows can save a surprising amount of energy. Since they allow more natural light, you'll need less electricity for lighting.
Combine Indoor with Outdoor Living. You can increase the entertainment space in your home by simply opening the glass walls. You can host parties where some guests will be indoors, while others will be outside without feeling separate from one another. Additionally, by adding a fire pit, you can host parties outdoors even when the temperature drops.
Add Style and Character to Your Property. The streamlined look of sliding glass walls adds an elegant look to any property. These walls will definitely change the appearance and feel of your home, but they are also practical and offer unsurpassed functionality.
Find the Best Sliding Glass Walls for Your Property
Moving glass wall systems remove the boundary between indoors and outdoors. They can create spectacular spaces for entertaining, relaxing, or just being. Start by framing your view! Then, simply open the door that separates you from it. One move and in an instant, you're both indoors and outdoors. Especially if you have a home with a beautiful view – whether it is the mountains, a lake, golf course, city skyline, ocean, or just a beautiful yard, a moving glass wall system is a perfect way to ensure you fully enjoy the view from inside, as well as out. Even when the glass walls are closed, you will be able to enjoy the beautiful view!
Pocket Glass Walls
If what you want are glass panels that disappear from view when the door is open, pocket glass walls are the right choice for you! The panels slide open and tuck into a wall pocket out of sight. These glass wall systems are an excellent way to connect two spaces while still having the option to close them off when needed.
Stacking Glass Walls
The panels of these walls slide along a track and stack each one in front of the other. Depending on the number of panels and the size of your opening, you will have between three and six tracks. When fully open, these walls provide a streamlined look and let in tons of the much desired natural light and fresh air.
Bi-Fold Glass Walls
Here, the glass panels open like an accordion. This is an excellent choice for people who are replacing their current doors because the weight of the door is bottom-loaded, which means that you do not need a structural support beam above the doors.
The benefits of glass wall systems are many and hard to ignore. Same goes for the style and design of these systems. If you're looking for a way to make your place more attractive and stylish, you will definitely find these systems perfect for the project!