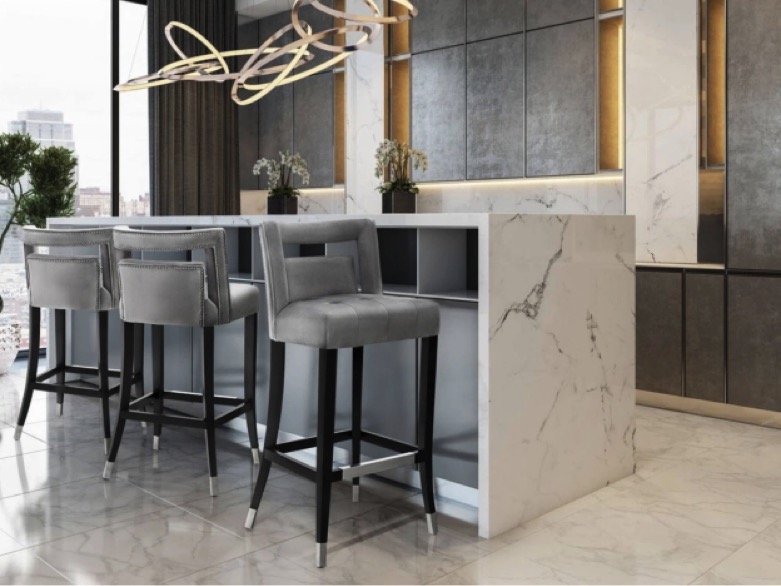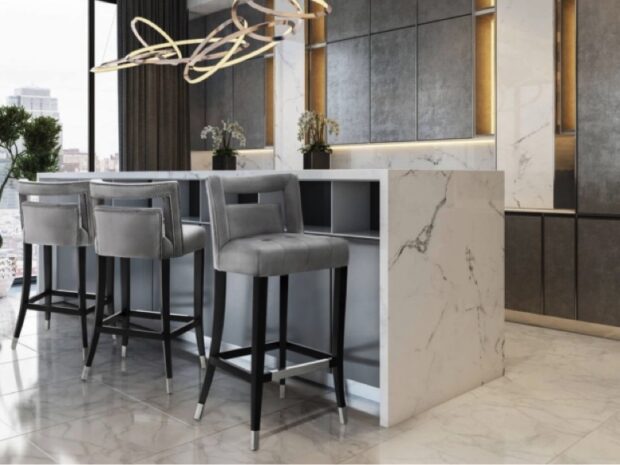 Bar stools can be excellent additions to any home that sees its fair share of guests. Not only can bar and counter stools be great places to sit and hang out, but they can also add charm to the overall decor of your home. There are a few things to think about when purchasing bar stools, as your options really are endless. Let's take a look at some amazing options and how they might fit into your particular space.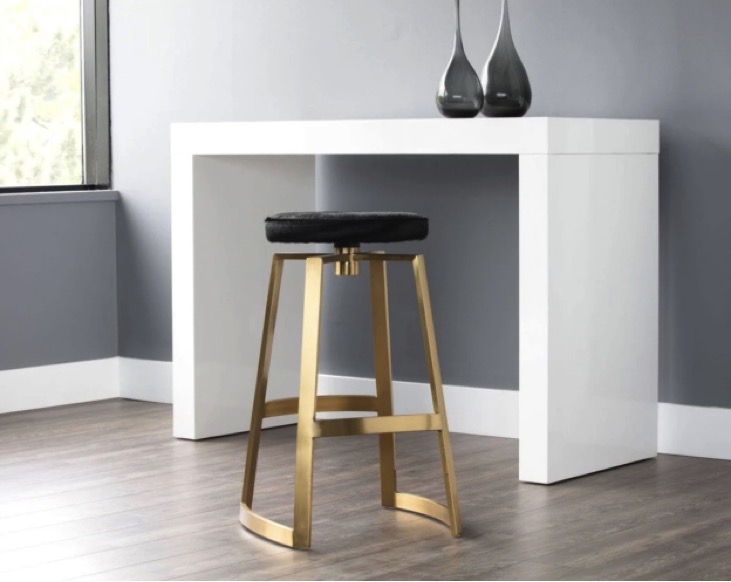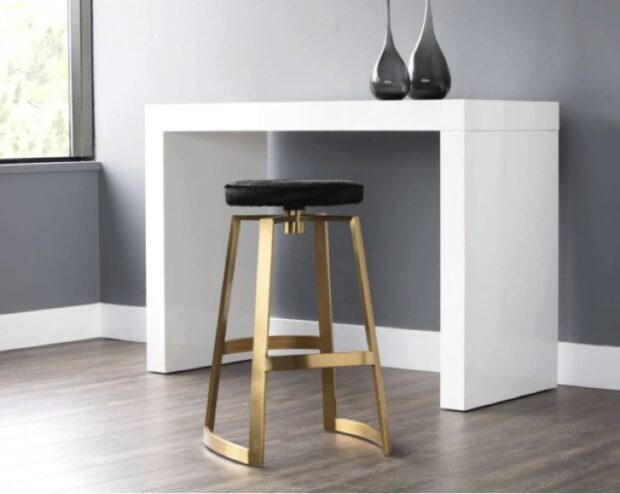 Source: Spartaco Leather Barstool – Black/Gold
The Coolest Of Stools
Bar and counter stools come in all shapes and sizes. It's up to you to choose which style you think will best suit your space, and which shape you think will be most comfortable for yourself and your guests.
One important thing to consider is whether or not you want stools with backrests. Traditionally, bar stools have been backless, evoking a laid back, casual vibe. Many modern versions have incorporated a full or half backrest. Both types of stools offer aesthetic upsides, though stools with backrests may offer just a little more support for that friend who likes to stay late.
Some modern bar or counter stools come equipped with not just backrests, but armrests as well. This can add yet another layer of comfort that your guests might appreciate.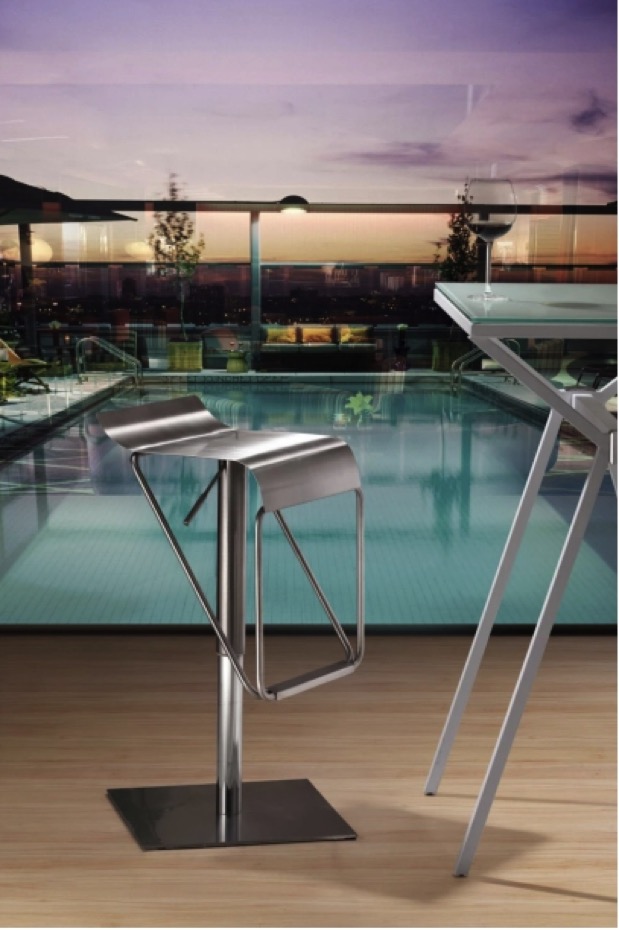 Source: Taro Bar Stool – Stainless Steel
It's All About Height
Along with style, the height of your home bar or counter stools is a crucial factor to keep in mind. There are several traditional bar stool heights.
Counter stools are generally around 24 – 27 inches in height and are often great options for kitchen islands. They are shorter than bar or restaurant style stools, working best with counters around 35 – 29 inches high. Bar stools meanwhile measure out at about 41 – 43 inches and are better suited for higher home bars. These will definitely help you take your hosting skills to new heights.
If you need something with a little more flexibility, there's always the option to get adjustable bar stools. From the bar to the kitchen island to maybe even the workspace, adjustable stools have the versatility to do it all.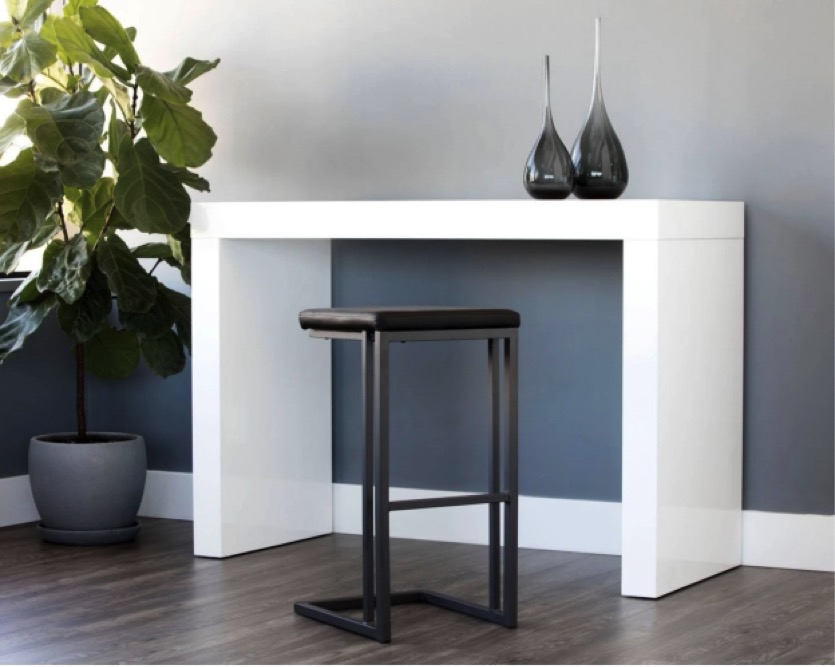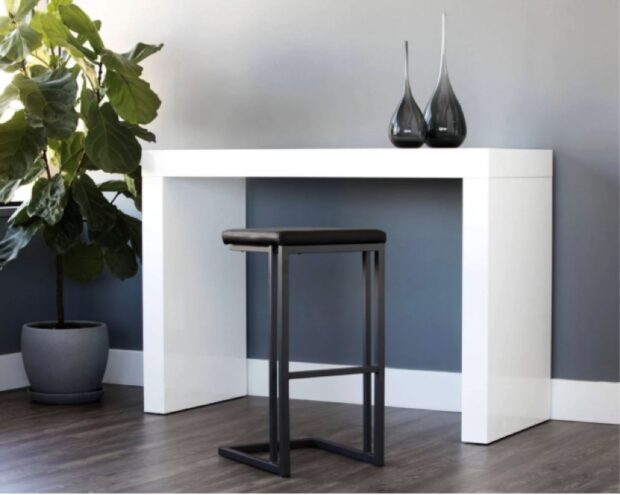 Source: Bailey Barstool – Set of 2 – Onyx
Other Considerations
Once you've got the style and height figured out, there are a couple other factors you may want to consider.
Bar stools that swivel add another layer of versatility. Some offer a full 360 degree rotation which enables you to keep up conversations with others no matter where they're running around to. Just don't let the kids get too dizzy.
If you really want your bar or counter stools to make a statement, consider going full retro. Your stools can be not only the place to sit and chat, but the subject to chat about!
Sitting Pretty
Bar and counter stools can obviously be a lot more than just a place to sit. They can be a real statement piece that contribute to the aesthetic of your space. From height to style, bar stools offer a ton of great options that are sure to become great additions to your home decor.
Be sure to check out Furniture.ca's extensive collection of stools to find the next pieces for your home!