Online shopping can be quick and convenient, but it may not always be cheaper. Customers may wonder whether they pay a price for the convenience. Your inbox may be flooded with tempting offers, but you need to be savvy to sift the inadvertent splurges from the deals.
Websites may sometimes have lower prices, but don't forget to factor in the shipping and handling. Even stores offering free shipping often have a minimum order requirement, so you could end up spending more than you intended. It's also much easier to change prices online. So be sure the skirt you added to your cart yesterday is still on sale today.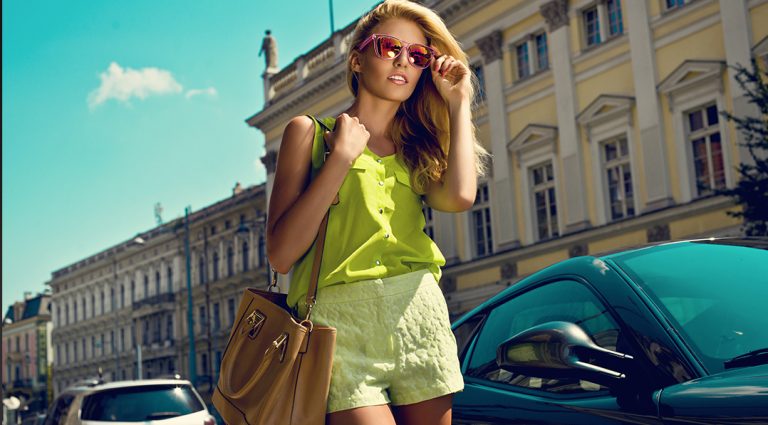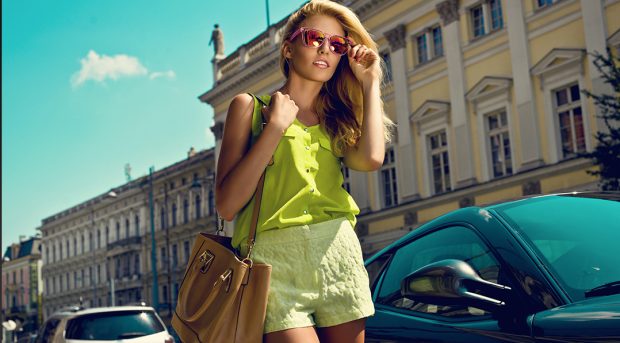 The main thing is not to make impulse purchases. The time you save by not driving to the mall should be invested in doing some research. Here are five tips that can turn you into a more confident online shopper.
1. Know Where to Look for Deals
Many smart shoppers flock to outlet malls in vacation destinations or the suburbs of large cities. They know that's where they can frequently find deals on brand names. At times, the inventory at outlets is from last season or contains slight imperfections, yielding big savings. Even if you're located far away from the outlet store action, you can take advantage of such deals. Online outlets offer everything from Carhartt factory seconds to high-end cookware with only minor flaws.
Some websites also have a clearance or sale section, so check those out before you pay full price. Be aware, however, that some clearance items are "final" sales, meaning you can't return them. Big box store sites often have more competitive prices, but you should still look around.
2. Comparison Shop the Modern Way
One of the golden rules of shopping online is to compare prices. Thanks to browser extensions and price comparison tools, finding the best deal has never been easier. You may be surprised at how much you can save by spending just a few extra minutes comparing prices. Explore delivery options, and you may save more by having items shipped to a store near you.
Not being able to see a product can be concerning, especially given how shoe and clothes size can vary across manufacturers. That's where online customer reviews and ratings come in handy. Experiences of other shoppers can provide valuable insights into the product's quality, sizing accuracy, and overall satisfaction. Also, many websites state whether the item runs true to size or not. Remember: It's not a deal if it doesn't fit or feel right.
3. Hunt for Promotions
Promo codes are like passwords to unlock extra savings. Before finalizing your purchase, visit coupon websites to check for discount codes. The process is simple. Just enter the name of the store, and any current promotions or codes will pop up. A few clicks can help you save some bucks.
You can hunt for promo codes or invite them to your inbox by signing up for newsletters and liking social media pages. Many retailers offer unique discounts, updates about sales, and even special promo codes to their subscribers. This information can be a goldmine, especially during the holiday season. Without even leaving home, you'll know exactly when to buy things on your shopping list.
4. Time Your Purchases Right
There's nothing more annoying than seeing an item you bought yesterday go on sale today. Be aware of when seasonal sales start at your favorite online stores. If you have a friend's birthday coming up, choose your gift early and set up a price alert. That way you'll be notified as soon as it is within your price range.
A little patience can go a long way. A sneaky tip is to fill your e-commerce shopping cart and then log off the website. Many online retailers encourage shoppers to return to their abandoned carts and complete checkout by sending them discounts via email. Before taking advantage of these deals, however, always check whether the items can be returned easily in case you change your mind.
5. Check the Fine Print
No matter how much research you do, sometimes a product just doesn't meet your expectations. That's why it's crucial to investigate the refund and exchange policies of an online store before making a purchase. Read the fine print and identify potential hassles you may face if you want to return the product. For instance, many rug websites offer free shipping to you. However, you may have to pay a hefty sum to send a rug back if you don't like it.
If you're buying appliances or electronics online, a good warranty is crucial. Pay attention to the warranty period and what parts or labor are included. You don't want to buy an item on sale and then end up paying double that amount on repairs. An e-commerce site that has complicated policies and a lot of fine print can be a red flag.
Beware of Fake Online Stores
Be mindful of clickbait where you might see a designer handbag for 80% off and get sucked into a shady website. Pay attention to the retailers you're buying from along with the products you're buying. Use secure payment methods like PayPal, and do not enter credit card information while using public Wi-Fi. Choose credit cards over debit cards because it is easier to file a dispute in case things go sideways.
If you're looking for the best value for your hard-earned money, you need to follow sound strategies, not impulses. Arm yourself with the knowledge and tools to combat any dubious deals. Bargains are out there, but if one sounds way too good to be true, it usually is. Learn to navigate online shopping platforms like a pro so you can enjoy both convenience and cost-effectiveness.