Household members tend to spend a lot of time in the kitchen. It's not just merely a place to prepare food, but it's also a space where people can hang out. Having said that, it might not make a lot of sense to hang out in an area that's not stylish, functional, and comfortable. Lucky for you, all these can be achieved by adding blinds to your kitchen windows.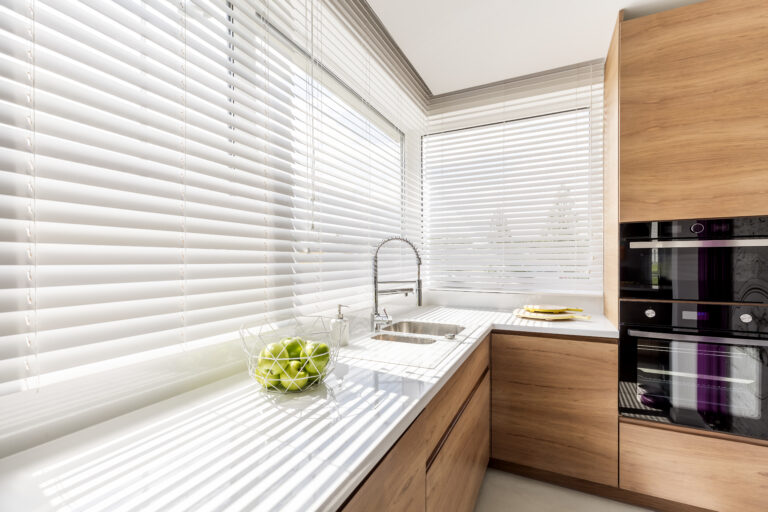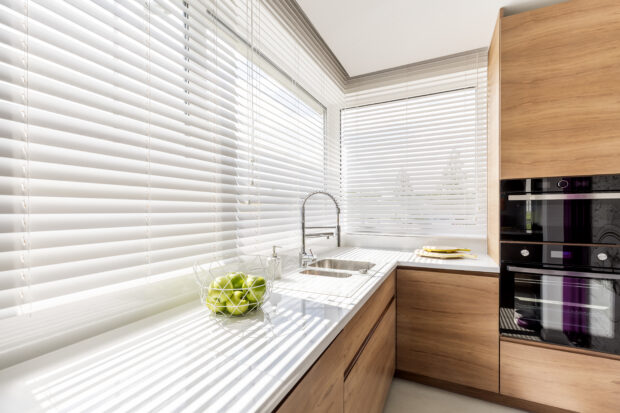 Continue reading to know six reasons why you should install blinds on your kitchen windows, especially if you feel undecided about this commitment.
1. Create The Ideal Ambience For Hangouts
As mentioned above, kitchens can become excellent hangout spots in homes. The smell of fresh food surrounding the space while talking about the days that gone by can be an event worth remembering throughout the ages.
Installing blinds on your kitchen windows can help produce the right ambience and mood for that type of experience. These treatments are excellent decor for small homes since you can control the natural light coming through the windows. The right blinds can make specific elements in the kitchen stand out, allowing different objects to become great topic starters and icebreakers.
If the afternoon sun seems to be too harsh, close the blinds partially. Doing so should reduce the light coming through the windows to set the right environment for long talks in the kitchen. Perhaps, the only things missing that would make this setting perfect are mouthwatering food and beverages.
2. Create Privacy
Sometimes, you don't want anyone snooping on that surprise dish you're trying to make for the family. Consequently, you don't want nosy neighbors to always check on you while you're in the kitchen.
Installing blinds on your kitchen windows can help with both circumstances. One variant to consider is the Venetian blinds. This particular option delivers excellent light and privacy control for households, especially in kitchens.
Easily open or close the blinds by operating the window treatment through the string hanging by its side. Operating these blinds shouldn't take more than a few seconds to accomplish. Hence, if you notice eyes peering through the window, move the string to close the blinds swiftly.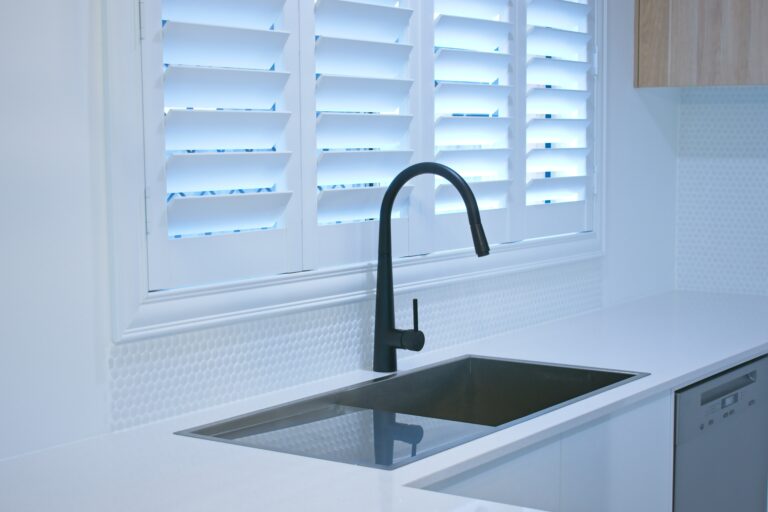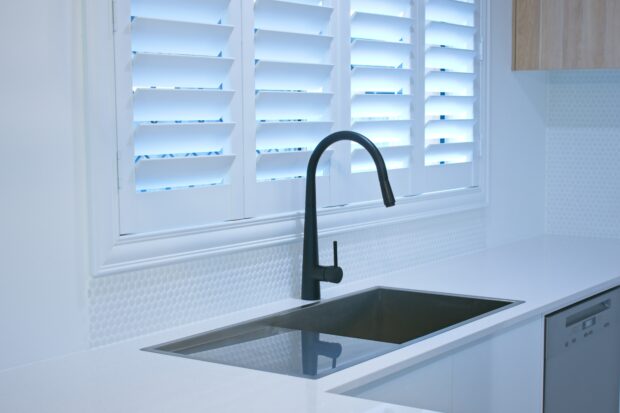 3. Maintain The Kitchen's Aesthetic And Functional Appeal
Many kitchen objects are susceptible to the harshness of various elements. For instance, a wooden cutting board may not take the sunlight too kindly. It's because some wooden materials tend to rot or warp from continuous exposure to sunlight.
Perhaps, you might not mind reconditioning a wooden cutting board. But, it's also possible that you would rather spend a perfectly good weekend afternoon resting or spending time with the kids than trying to recover a wooden chopping board.
Mount blinds on your kitchen windows to help maintain your kitchen's aesthetic and functional appeal. These window treatments help prevent the full breadth of the sun's powerful rays to seep through the opening and into your valuable kitchen equipment.
Thus, window blinds may also help extend the life of various kitchen fixtures. Consider installing the right window treatments, and you may be able to use your wooden kitchen countertop, plastic utensils, and rattan chairs for several years.
4. Versatile Designs
Several styles are available for kitchen window blinds. You can use wood, vertical, Venetian, or custom plantation shutters (to name a few) to add extra flair and functionality to your kitchen.
But, it doesn't mean you should choose just any random window treatment to install. Remember, you still need to follow certain kitchen style guidelines to avoid clashing themes.
For instance, vertical blinds are ideal for generating an illusion of extra height to a relatively small kitchen. Hence, there might be no need to install these window accessories if the location already has a high ceiling. Choose wooden blinds in this regard as these treatments help make the room look smaller than usual.
Also, consider the overall theme of the kitchen when choosing your blinds. For example, the location might do well with custom plantation shutters if it exudes a colonial or vintage theme. Furthermore, these variants are excellent choices in providing complete privacy to the kitchen since the shutters will cover the entire opening.
Moreover, different blind styles tend to be suitable for relatively all window sizes. It might not matter too much if your window is small, large, or has a unique shape. You can find the right window treatments that should fit your kitchen's distinct window design.
5. Durable Nature
Many kitchen window blinds tend to be sturdier than other window treatments, especially when compared to curtains.
In comparison, curtains tend to have their colors faded over time because of constant exposure to the elements, like harsh sunlight and heavy downpours. But, kitchen blinds may have their beauty and functionality preserved for generations. As a bonus, these accessories tend to require little maintenance as you might only need to clean them with a damp rag once every few months.
Furthermore, blinds made from high-quality vinyl or wood are less likely to crack or warp during constant exposure to heat or humidity. So, consider investing in top-grade treatments to acquire excellent value for money.
6. Cost-Effective Options
You can find inexpensive kitchen window blinds on the market, allowing you to save money for other essential household matters.
Some of these treatments only cost about USD$8 per kit. Hence, if you have five openings in your kitchen, you might only need to spend USD$40 for the entire set. In comparison, some curtains tend to incur costs that begin at USD$20.
The difference in prices might not look significant if you look at these items individually. But, the costs will ramp up once you purchase several kits for your kitchen and other areas of the house.
Conclusion
Window blinds are beautiful, versatile, and cost-effective solutions if you want your kitchen to achieve an aesthetic and functional appeal. Use the right treatments to create a particular mood or enhance the privacy of the space. Find and install appropriate shades for your home's cooking and hangout place, and each individual staying in the kitchen can marvel at the beauty and function of these accessories.