Lighting is the accessory that not only brings the decor scheme together but also creates the atmosphere for the room. With each passing year, lighting trends evolve and transform, but their importance never wanes.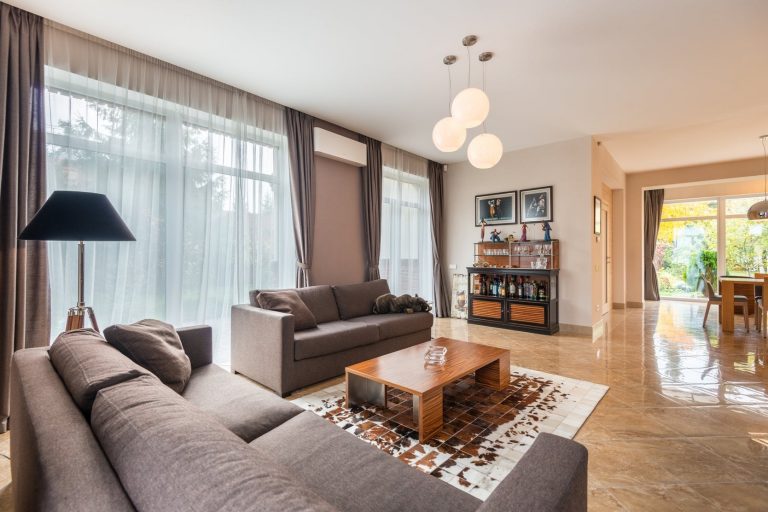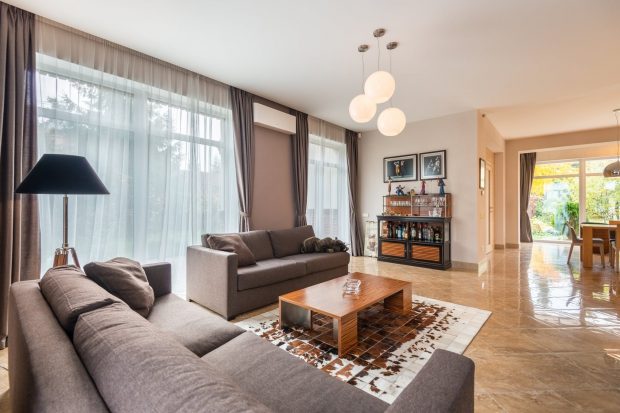 If you're looking for an affordable home upgrade that transforms each room, or you just need a change, here are seven popular lighting trends to consider for 2022.
Dimmer Switches
Dimmer switches are nothing new in the world of home lighting, but they're making a big comeback this year. According to the experts at callsalt.com, homeowners love using dimmer switches to alter the feeling of a room to their liking. This electrician-approved upgrade is ideal for multi-purpose spaces like the kitchen table, where people might work from home during the day and want to unwind with some mood lighting at dinner.
Dimmer switches are easy to install for a skilled electrician. If you're looking for a simple way to transform your rooms without making any significant changes, this could be the solution for you.
Sculptural Lighting
As the name implies, sculptural lighting is a light fixture that's shaped in a unique, artistic form. This form could be anything from waves to geometric shapes to chemistry-inspired molecular designs. The key is to look for something different that no one else will have to act as a secondary form of art in your home.
Sculptural lighting works well in kitchens and living rooms, where people gather. When choosing a piece, look for something that suits the overall design scheme of the room or create a room around a piece you love.
Heritage Pieces and Brass
Vintage decor has made a massive comeback in recent years. From plush velvet textiles to jewel tones, it's no surprise that so many people are looking for heritage lighting pieces with brass elements.
There's seemingly no preference for one time period over another. Many homeowners are opting for lantern-esque hanging pendants while others are gravitating toward old-school Hollywood globes. There's even a resurgence of flower-shaped glass lampshades with brass or iron elements for a sharp turn away from many modern lighting trends of the past decade.
Wall Art Lights
Many creatives are rethinking both their lighting and art decor by combining the two to make stunning accent pieces. Illuminated wall art can be purchased as an existing product or created through some savvy DIY work. As with sculptural lighting, this trend is ideal for creating something unique.
If backlighting isn't to your taste, you can always use downlighting or thoughtfully-placed fairy lights to illuminate pieces that set the tone for your decor. Symmetrical wall sconces are also making a big comeback and can be used effectively for this purpose.
Blue Glass Shades
Clear glass has dominated lighting trends in recent years. However, blue glass shades are making a big comeback for a bold vintage look. Many newer blue pieces offer a lovely balance between contemporary and traditional design, applying the blue tones to modern shapes and styles.
The blue glass shade trend goes hand-in-hand with the recent white kitchen interior design trend. This subtle pop of color adds an air of elegance to the room without being overstated.
Oversized Statement Lighting
Finally, oversized statement lighting is making a big impact in 2022 interior design. These statement pieces include everything from oversized sculptural fixtures to elaborate chandeliers.
One of the most eye-catching oversized lighting options is the bubble fixture trend, which combines sculptural lighting with the blue glass sensation for a piece that looks like a collection of bubbles. Many designers are also adding space by using a sequence of rope lights that span over the entire ceiling.
With these stunning lighting trends and a reliable electrician, you can transform your home without making any major electrical changes. Choose the design trend that speaks to you and refresh your home with the flick of a switch.