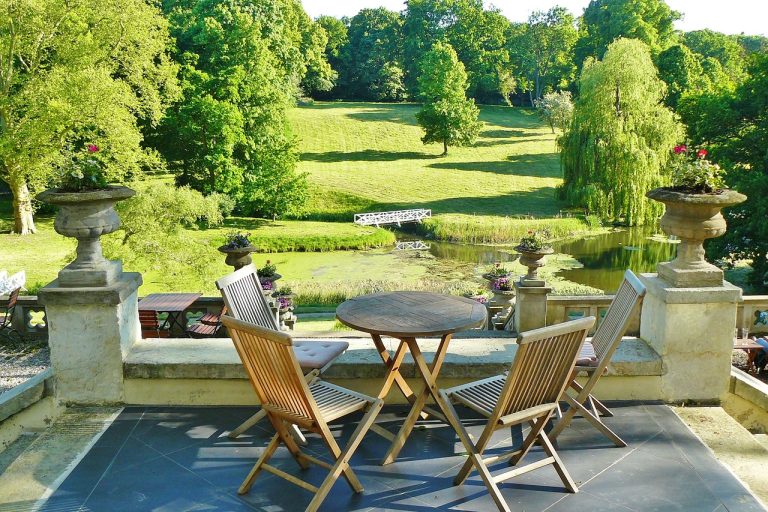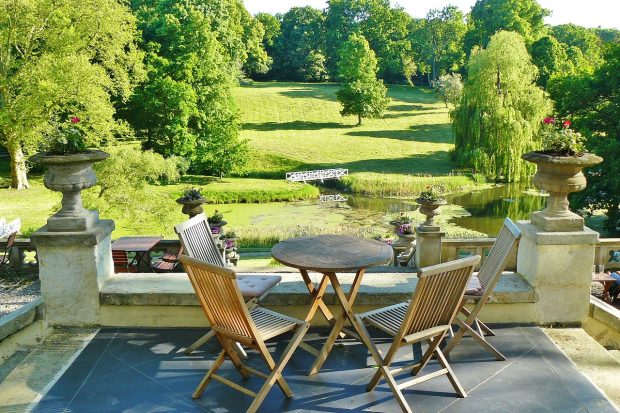 Enhancing your patio space is essential. It's the place where you unwind, entertain, or simply appreciate nature. With the emerging trends of panoramic view glass doors and sustainable design, it's clear that patio design shouldn't be taken lightly.
This article aims to offer inspiration for revamping your patio space for better functionality, comfort, and aesthetics.
6 Ways to Revamp Your Patio
1. Switch Your Patio Doors for a More Modern Design
One of the most impactful changes you can make to your patio is replacing your old doors. Among the numerous options available, consider Challenger patio doors for their lasting durability and impressive design. They are trendy and allow more natural light into your home, enhancing the overall ambiance.
If done right, it can drastically improve your patio's appearance and functionality. Curious about how these might look? Beautifully designed patio doors like these are a perfect blend of modern aesthetics, lasting functionality, and increased natural light – a true transformation for your patio.
2. Light It Up: Illumination Techniques for Evening Ambiance
Want to create a magical atmosphere in your patio space during those enchanting evenings? There's no better way than with effective outdoor lighting techniques.
Go beyond the usual porch light and consider adding everything from string lights to solar-powered lanterns, or even an outdoor fireplace.
These, combined with well-placed pathway lights, can transform your patio into a nocturnal paradise. You'll be surprised how some thoughtfully chosen illuminations can drastically elevate your evening ambiance.
3. Elevate with Furniture: Choosing the Right Pieces for Comfort and Style
What's a patio without comfortable, stylish furniture? Your choice of outdoor seating sets the tone for your patio's function and appeal. Whether you're looking for a cozy reading nook or an open space for hosting lively barbeque parties, the right pieces make all the difference.
Consider weather-resistant options in materials such as teak or wrought iron to maintain their aesthetic appeal over time. While at it, complement your choices with colorful cushions and throws to bring about an inviting air of comfort.
4. Accessorize Thoughtfully to Elevate the Patio Atmosphere
Believe it or not, it's the little details that often make the most significant impact. Accessorizing your patio isn't just about adding extras. It's more about expressing your style and preference.
From an outdoor rug that anchors the seating area to statement-making wall pieces, every accessory plays a crucial role. Thoughtfully chosen ornaments and accents like planters, cushions, throw pillows or even a stylish bird feeder create interesting visual elements that inject personality into your patio.
5. Weatherproof Your Patio Space
To enjoy your patio year-round, weatherproofing is a must. For starters, consider installing a durable patio cover that can protect your outdoor space from sun and rain. Using outdoor furniture covers will safeguard your seats and tables during adverse weather conditions.
Additionally, opting for weather-resistant materials in patio decor items, like rust-proof metal artwork or fade-resistant fabrics for cushions, will ensure the longevity of your patio's aesthetics. Overall, smart planning can enable you to create a welcoming space irrespective of the season.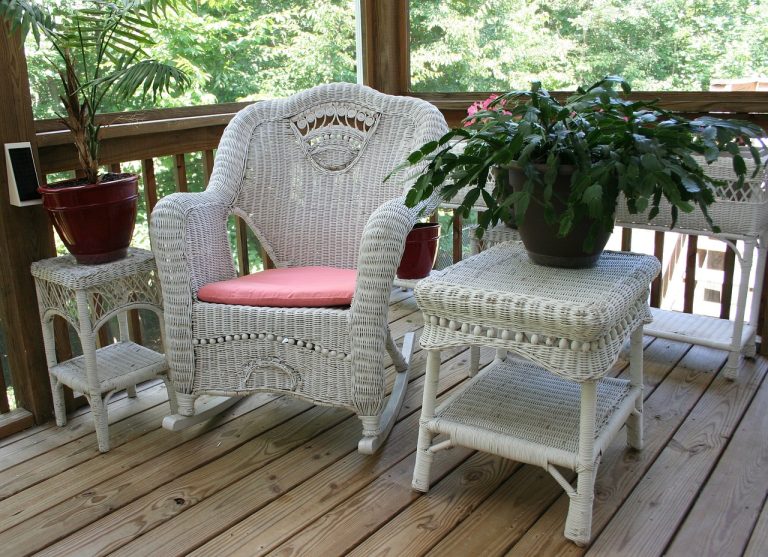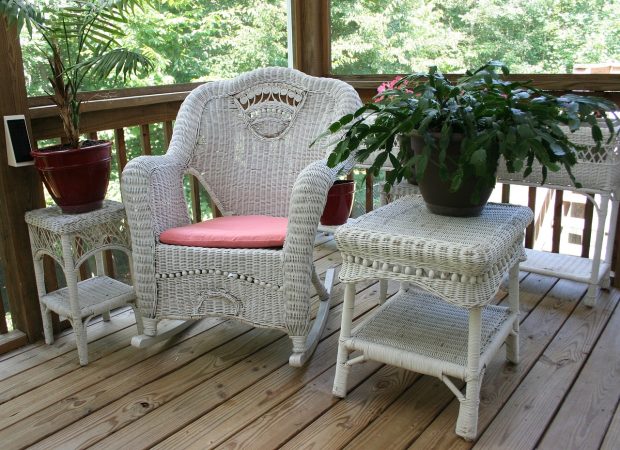 6. The Power of Greenery: Introducing Plants and Trees
Greenery has the power to breathe life into any space, let alone a patio. From manicured topiaries to potted flowers or even growing your edible herb garden; plants not only beautify your outdoor space but can offer practical benefits too. Here's why you shouldn't overlook this aspect:
Greenery introduces natural elements that enhance the overall ambiance of your patio space.
It can act as a privacy screen in compact urban settings.
Plants have cooling effects, perfect for hot summer days.
It's an opportunity to create an eco-friendly space, promoting biodiversity.
Conclusion
In conclusion, crafting a refreshing and calming patio space is not as complicated as it seems. With the right design elements and thoughtful planning, you can transform your patio into a rejuvenating retreat. Use these tips as a guide, and soon you'll have an adorable outdoor haven that can serve many purposes regardless of the time of day.