Are you thinking of ways to spruce up your patio? Perhaps you'd like to add tables and chairs but you're afraid of what the elements might do to your outdoor furniture. That's why you need a patio cover.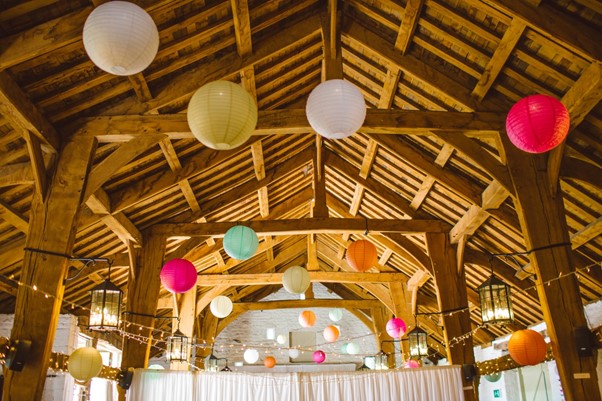 Photo by Tom Pumford on Unsplash
A patio cover or pergola is a canopy you place over your deck to protect your outdoor space from the elements. It's a way to create a pleasant environment where you can sit and enjoy your garden.
For the creative soul, a patio cover is the perfect outdoor architectural canopy to decorate according to what resonates with your artistic personality. If you decide to install a patio cover, here are ideas you can use to decorate yours.
Flowery Vines Around Patio Pillars
Patio covers typically come with pillars to hold the structure upright. If you feel the pillars look too bare, you can decorate them with natural elements such as vines. This is the perfect outdoor decorative idea in homes surrounded by lush gardens with water features and natural stone flooring.
There are many flowering vine species that provide year-round color such as the perennial sweet pea. This vine produces beautiful bright pink flowers that can add a dash of color to your outdoor space.
Sweet pea would look stunning around white patio cover pillars. The brightness of the white will enhance the color of the flowers, bringing you a natural but vibrant outdoor environment.
If you're looking for the perfect patio design for this decorative outdoor idea, check out City Seamless Patio Covers to see several premium patio cover designs that you can get ideas from.
Fairy Lights for Parties
The best type of patio design that goes well with ambient fairy lights is the wooden pergola. Because wood is a natural element it has earth tones that look magical when paired with yellow lights.
String lights on the ceiling of your wooden patio cover and around the pillars to create a flow of light. This outdoor decorative idea is suitable for parties during the spring and summer seasons especially in regions with wooded landscapes.
Hang White Drapes for a Boho Effect
Combine rustic elements with contemporary patio covers by hanging flowing white drapes on an aluminum patio cover. It can be a standalone pergola in the middle of your garden or a patio that's an extension of your house.
Scatter cushions on your patio floor and use low tables to create a tranquil boho effect. This type of exterior design works well on beachfront houses as it creates ample light and airflow through your outdoor space.
Final Thoughts
Patio covers are designed to protect your outdoor living space from the elements but it can also be a way to add a creative spin on the exterior of your property.
Make your newly installed patio cover the focal point of your home and decorate it with flowers, lights & drapes. You'll be surprised what a dash of color and lighting can do to enhance the design and make your patio more inviting & comfortable.
Have you got a decorative outdoor design in mind? Be different and bold by using your ideas to add to the aesthetics of your patio cover. And why not share them with other decorators below?