When you live in a smaller space like an apartment, it can be challenging to strike a balance between good design and efficient living as it's easy to let all the "stuff" take over when you have to cram it all in. But having a design theme, whether it's for your entire place or for each room, can be a great way to prevent stuff from becoming the theme.
If you're coming up blank, these five options for theming decor are likely to inspire you to get started.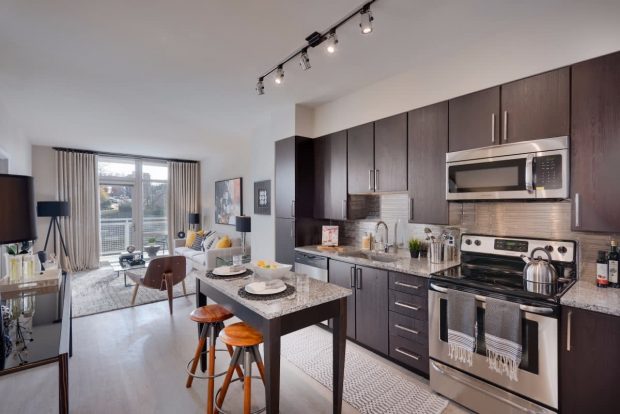 Texas-Style
Living in one of the apartments in Arlington, TX or another city in the Lone Star state? Or maybe you're a Texas native and want to bring the feeling of "home" into your decor. It works well with a rustic style as the state has a history of survival in the Old West, with harsh living, ranching, and cowboys. Incorporate rusted metal decor which evokes a scene of old farming equipment and wire fences while looking cool and artsy too. Distressed leather pillows on the couch and a sheepskin blanket on the bed adds to the unique organic style.
Bohemian
If you want a carefree look and a purposefully messy style, Boho is the way to go. It combines various materials and textures from metallics to nature and embraces purple and warm red hues. Think lots of layering of blankets, rugs, and pillows, beaded embellishments and other whimsical additions. Travel mementos and global inspiration will complete the ambiance.
Mid-Century Modern
According to Adorable Home, mid-century modern is one of the most popular interior design styles for 2021. It was born out of people's nostalgia for contrasting materials and colors with a focus on functionality above all else. It stands out for its crisp lines, interactive dialogue with nature, and vivid use of color. In fact, it's the perfect excuse to experiment with bold colors like a fire engine red used on kitchen cabinets or as an accent wall for a vibrant splash. Concentrate on high-quality items that keep functionality in mind, with purely decorative items taking a back seat.
Nature Focused
Nature focused decor can help you "find your zen," as there has been plenty of research that suggests people are happier when living in areas with lots of green spaces and natural elements. Channel that into your living space by placing clusters of indoor plants on shelves and in corners that invite a jungle vibe and perhaps a small indoor fountain all complemented by natural materials like woods, bamboo, and rattan. You might bring in crystals and geodes, maybe a small touch like quartz coasters or bookends. Earthy colors, including various shades of brown from caramel to chocolate along with a more rich splash such as red clay, dark green, or mustard to add a sophisticated touch.
Big and Bold
Many people are under the impression that an all-white color palette and less furniture makes smaller spaces look larger, but that's a common misconception. Instead, think carefully chosen colors and well-placed furnishings. Choose sharper hues as opposed to duller tones, like electric blues and hot reds, greens and yellows. Unexpected splashes of color, such as on a windowsill or bookshelf will add depth to a room. Moroccan decor is ideal for finishing off your colorful space that begs one to curl up on a tufted sofa with a book and a cup of tea.