Are you tired of living in a home whose design feels 20 years older than you are? You are not alone. It's one thing to decorate a modern home with charming antique features that give it a sophisticated historical feel and a different something to be stuck in an old home with creaking floorboards, coal chutes, and dumb waiters.
You don't have to do an expensive home renovation, and small changes over time can accumulate to create the modern effect you want. Here are a few smart tips for making an old home feel new again.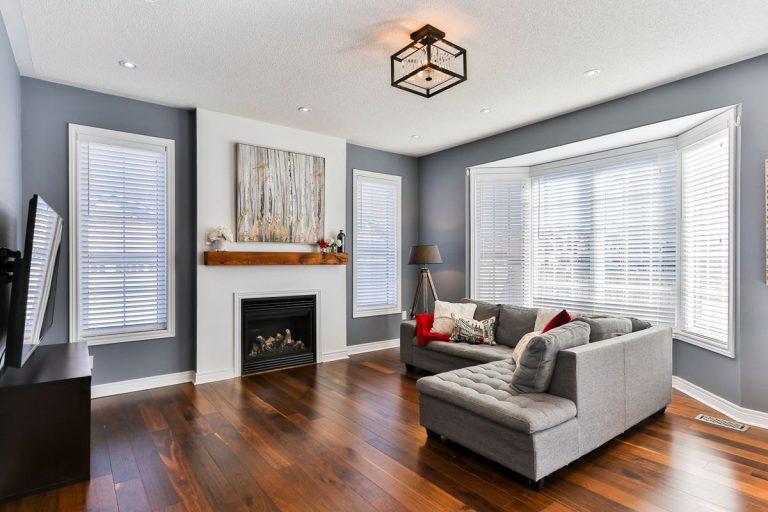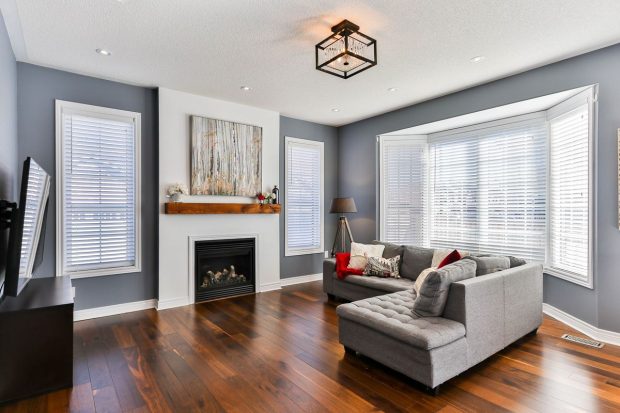 1. Change the Flooring
There are so many options for flooring to choose from, and it all depends on your taste and budget. When choosing the kind of modern flooring to go for, you should consider how your new floors would make your home look and how practical they are too. For instance, if you have pets and kids, you may want to go for easy-maintenance floors. And if you're on a budget, you may want to opt for the more affordable flooring options.
Tiles, for instance, are long-lasting and practical, but they can get very cold and slippery. Hardwood floors are a popular choice because they look amazing post-installation; however, they need a lot of maintenance. If you're having trouble choosing the best type of flooring for your home, you can design your home first and then choose any flooring that suits your existing home décor. According to the team of Arizona Hardwood Floor Supply flooring professionals, "You should customize your flooring to match the décor of your room; this creates a lasting impression on everyone who enters your home."
2. Upgrade Your Home's Hardware
Think of replacing old hardware with more up-to-date versions to give your home a modern look. Things to replace include kitchen cabinets, doorknobs, faucets, and similar accessories. This is especially recommended for people who do not have the budget for bathroom and kitchen remodels or a change of flooring.
For a hardware upgrade to have a modern look, you should try your best to choose hardware that matches the entire house. Even though the intention is to have a modern-looking house, when choosing accessories, you should consider sticking to more classic styles that won't go out of style in a few months, leaving your house feeling outdated once again. When picking out accessories, also consider their functionality and not just their aesthetics. Pick door knobs that are easy to grip, faucets that are functional, and other hardware that make sense. Also, remember to upgrade the features outside the house, such as the mailbox, lights, foot mats, and even the front door, if that's within the budget.
3. Paint the Entire House
A new coat of paint is one of the most obvious ways to give your home a different look. In an old house, new paint will cover dirt marks and old scratches. Go for light monochromatic colors, as they'll give your home a new lease on life. Dark colors give a more dated look.
An older home might need a lot more prepping than modern homes, so be ready to do deep cleaning and priming before painting. You may also need to clean stained and dirty ceilings and areas with water damage, rot, and mildew to give the new painting a chance to stick. While painting, don't ignore the doors and trims
4. Go High-Tech
What better way to modernize a home than to bring in some modern technology? For instance, thanks to technology, there are several interesting ways to improve lighting in your home. There are limitless options for tech, from motion-detecting lights to security cameras, programmable thermostats, voice assistants, and hi-tech speakers. A smart home makes life easier to live and is great for security and entertainment. Some smart technology to consider for your home include:
Smart Plugs
Smart Lighting
Smart Home Hubs (such as Amazon Echo or Google Home)
Surveillance Cameras
Smart Doorbells
Smart locks
5. Get New Window Treatments
Window treatments are major features that sometimes make old houses stick out like a sore thumb. You can't live with blinds that were installed two decades ago, as the house would still look old despite all your attempts to modernize the look. By replacing your window treatments, you let light into the space, thereby creating a more contemporary look. Consider faux wood blinds or simple shades with clean lines for modern window treatments.