An ewriter tablet, also known as boogie board tablet, LCD writing tablet, or simply electronic tablet, is a handheld mobile device that lets you write and sketch with a full experience similar to using a real notepad. It also lets you store thousands of pages electronically, share your notes and other content with your colleagues, and connect to other compatible applications such as Evernote. Ewriter tablets are also becoming a top choice for students and professionals, replacing stacks of notepads with a thin, lightweight, and rechargeable tablet. It also eliminates the need to use other writing materials such as ballpoint pens, pencils, and erasers.
If you are planning to buy your own e-writer anytime soon, you might want to make your own research first before heading to your local electronics supplier. To help you with this, you may read about Topprobe's list of the best ewriter tablets in 2018. Also, check out these five important things that you should consider when buying an ewriter tablet. Get one now and start creating, managing, and sharing your notes and illustrations like never before.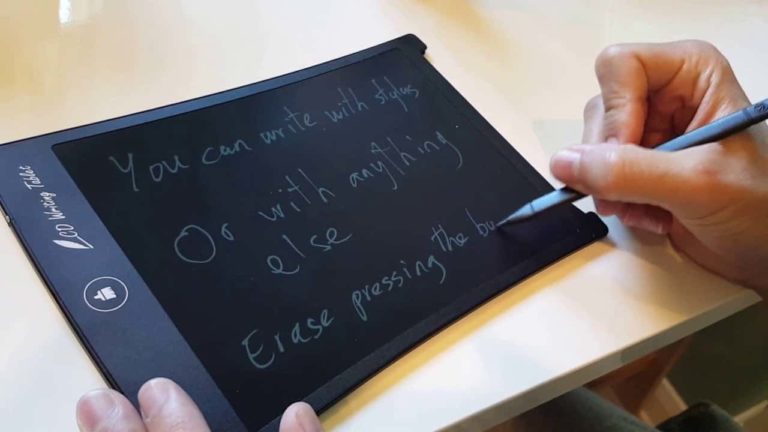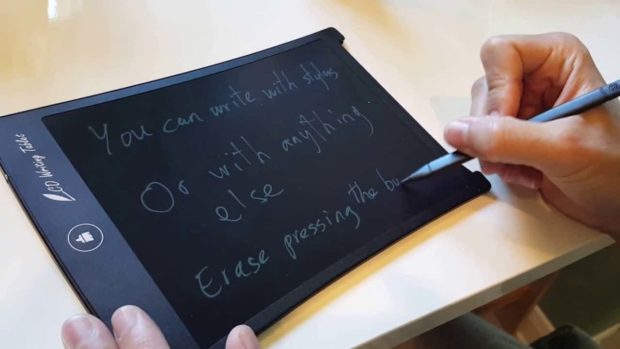 1.Identify your purpose for your ewriter tablet.
Although they have a common purpose of being a device where you can jot down notes and make sketches, not all ewriter tablets are created equal. An ewriter tablet for toddlers has far less features compared to one specifically designed for professional illustrators. If you are going to use an ewriter tablet for outdoor purposes, make sure to purchase a durable and weatherproof one. The screen size also depends on how much space you will be using for your ewriter tablet.
2.Get the one with the longest battery life.
Ewriter tablets with longer battery life are usually thicker and slightly heavier than their low-performance counterparts. But if you can trade a little bit of its aesthetic value for longer hours of uninterrupted use, then better take advantage of ewriter tablets with large battery capacity. Rechargeable lithium batteries provide the greatest reliability and performance, although disposable ones are more convenient to use if access to power outlets is not available for days or weeks.
3.Look for other features and specifications.
An ewriter tablet is not just the electronic version of the traditional pen and paper. Many of the latest models feature a double-tip stylus which allows you to draw both sharp and thick lines, brushes of different strokes and sizes, as well as interchangeable drawing tips. You may also opt to purchase tablet cases and screen guard for added protection. Other features that you should look into when buying an ewriter tablet include a high-resolution display which automatically adjusts the brightness depending on the background lighting and a large storage to address all your needs.
4.Don't just look at the price.
One thing that many consumers care less about is looking into the value of ewriter tablets. Sure you can find a few models at $20 and below, but that doesn't mean that they are less useful than $30 ewriter tablets. As much as possible, look into the features and specifications first before checking if the device is worth the price. Find a versatile ewriter tablet that can suit your working demands.
5.Check the warranty.
Looking at the warranty as well as the terms and conditions is one thing that every buyer should keep in mind of whether they are purchasing an ewriter tablet or another product. Regardless of the popularity of the brand, assuring that they will offer free assistance, electronic parts, and repair services is a must for every ewriter tablet shop.