We are all looking for ways to improve our productivity. With busy work and life schedules, getting all of our required daily tasks completed can sometimes feel impossible. With the Samsung Galaxy Note 8's stylus ability, find out how you can improve your daily productivity in the following ways.
Organize Your To-Do List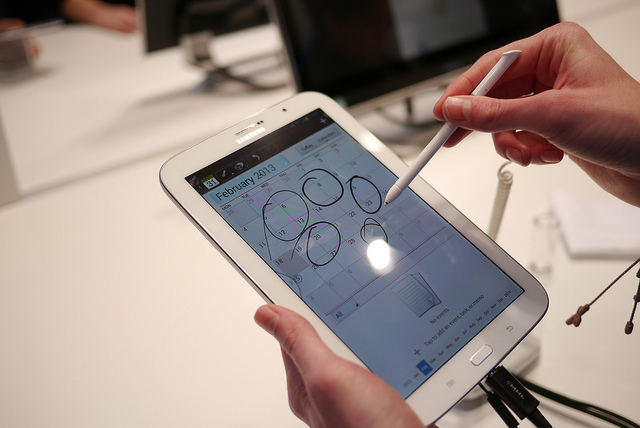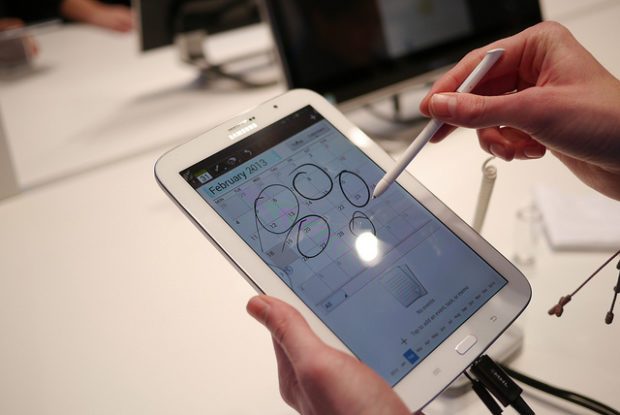 To-do lists can be useful when you need to be productive and get all of your daily tasks completed. With the stylus, you don't have to worry about losing track of your lists anymore.
The Samsung Galaxy Note 8 handles your to-dotasks with a built-in Notes application. Without having to unlock your home phone, you can add tasks that are automatically moved into your virtual notes. The most impressive part about this feature is that the device doesn't need to be turned on to work. When coupled with the reliable T-Mobile 4G LTE network, the Samsung Galaxy Note 8 can allow you to keep your to-do lists updated on the go.
Take Notes More Efficiently
Whether you are a student attending a lecture or a business professional attending a meeting, note taking is easier than ever with a stylus smartphone device. Pair your laptop with your Galaxy Note 8, and your notes are synced between each device. Additionally, the large 6.3-inch screen on the Galaxy Note 8 eliminates the need to have a laptop for note taking.
Edit Your Photographs
It doesn't matter if you are editing a photo for social media or making the final changes on a presentation, the S pen will improve your abilities. The precise accuracy of the stylus helps you get deep into editing the details.
Download the Adobe Photoshop app for the most productive editing techniques. You can highlight individual objects, manipulate dimensions, and change colors.
Communicate Faster
If you feel that co-workers and clients are constantly demanding speedy communication, the stylus can help here, too.
With the convenient S Pen, you can quickly write your communications. Tap send, and they are automatically converted into a text message. You can quickly reply to texts and emails with the swipe of your stylus. Easily switch back to the QWERTY keyboard to change the typing method. The program is also effective at translating your writing, meaning fewer work-related typos.
Read Messages Faster
Having the ability to respond to messages faster means you also need to increase the speed at which you read them. The Samsung Galaxy Note 8 allows you to hover over your messages with the S Pen and not have to click on them. You can choose specific parts of the communication or open images without clicking on the content. This functionality works with everyday email programs, including Microsoft Outlook.
Manage Your Calendar Better
The Samsung Galaxy Note 8 gives you the feeling of having your own personal assistant. Easily hover over the calendar for a full breakdown of your scheduled daily tasks. Need to see what's on the schedule for the next week? Simply hover over each of the days for a full view. You can also easily add new events to the calendar with the S Pen.
Create Presentations
Need to create a business presentation on the go? With additional apps that you can download to your Samsung Note 8 device, you can create charts, enter data, and insert images with your stylus. Choose from preloaded images or design your own with the S Pen. Create an impressive presentation in minutes and sync it to your other devices.
Customize to Meet Your Productivity Needs
The best part of the Samsung Galaxy Note 8 is that you can customize it to your specific productivity needs. Replace the shortcuts listed at the bottom of your device with the programs that you use the most. Quickly launch them with the S Pen, and you are on your way to a productive day.
The Samsung Galaxy Note 8 is designed for increased productivity. If you want a smartphone that gives you the tools for optimal productivity, the affordable Galaxy Note 8 is a great option. With a stylus device, you can keep track of your daily schedule while also completing tasks in an efficient and productive manner.