When you think of Portugal, you'll no doubt think of beach holidays aimed at families. But what you might not realise is that Portugal is also fast becoming one of the most popular destinations in Europe for a surfer's holiday. Not convinced? Here are just 5 reasons why Portugal is a surfer's paradise:
Stunning Beaches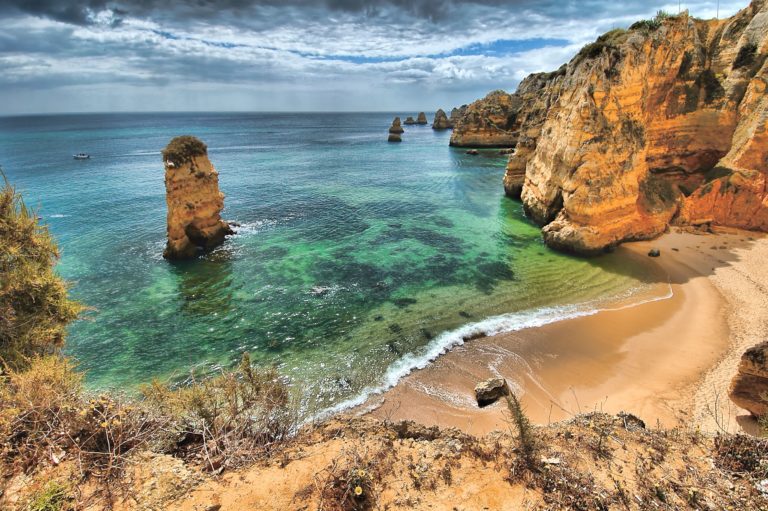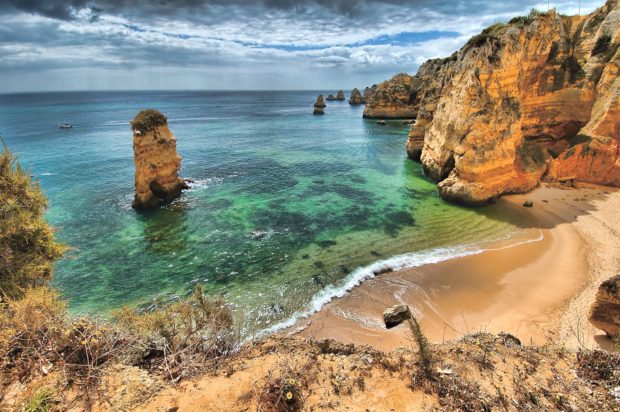 It's true; Portugal is predominately a beach resort where families go to work on their tans. However, the water and its surf-perfect swells make for superb surfing destinations, especially in areas such as the Algarve and Porto.
The picturesque beaches provide the perfect backdrop for surfers. The Algarve has around 50 surfing spots, with areas available for beginners as well as more advanced surfers. In particular, Vilamoura is extremely good for beginners during the summer months. During the autumn and winter months, although the weather is still mild, the swell becomes more suited to surfers who have more experience.
Lagos is fast becoming one of the most popular surfing towns, with numerous surf bars and restaurants popping up in the area, and just a short 20-minute drive away are popular beaches such as Zavial and Beniche. Porto has similar offerings, with Espinho and Esmoriz being particularly popular due to the fact that there are a number of surf shops and schools in the area.
Waves for all Abilities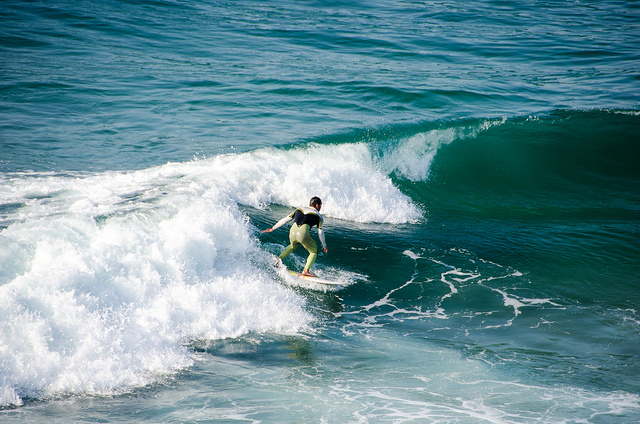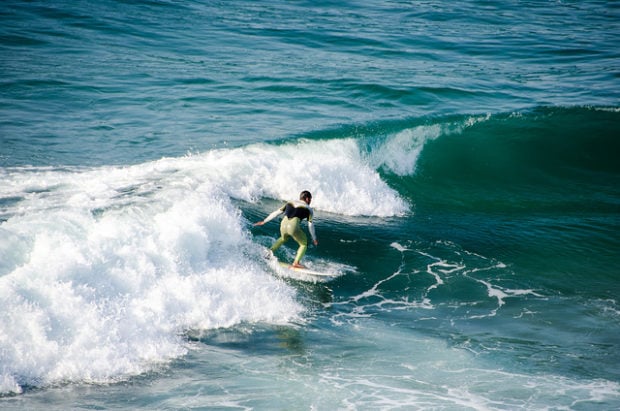 Portugal has all-year round surfing, and thanks to the position of the Western Algarve, there are waves suited for all abilities. If you are a beginner, it would be best to plan your trip for the summer months when the waves are a little more manageable. Places like the Algarve have 21°C waters in summer, and only drop to 15°C water in winter, which is good news for more experienced surfers. Not only will you get pleasant weather and off-peak prices, but also the waves are higher and more fun to tackle.
If you're a beginner, but still want to go in off-season, it's advisable to book yourself into a surf school. Not only will you be around experts, it's also a wonderful way to make new friends too.
Loads of Islands to Choose From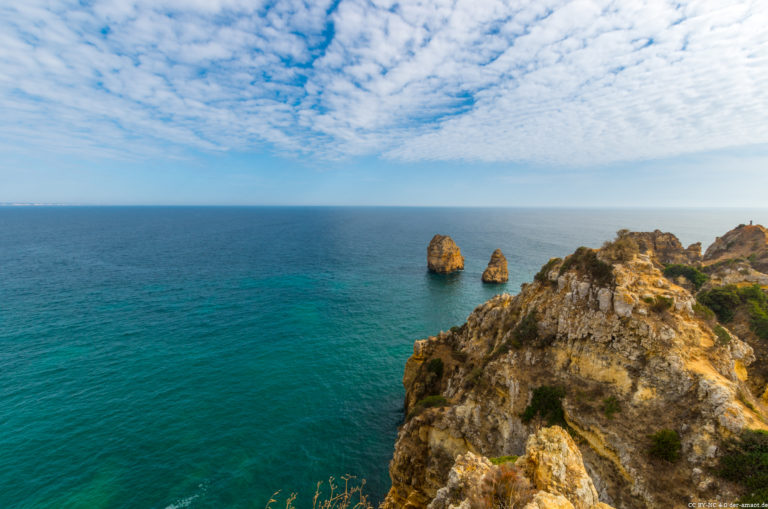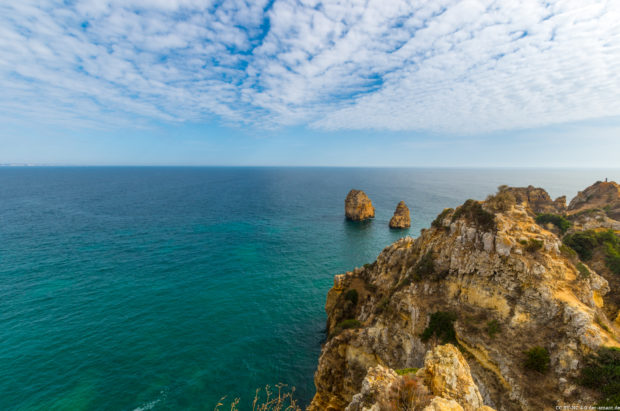 Of course, if Portugal's expansive coastline and hundreds of surf-ready beaches weren't enough to tempt you, there are also some amazing islands just off Portugal – perfect for the holidaying surfer.
Madeira, which is most commonly known as a paradise for honeymooners, has a great expanse of surfing hotspots, mostly on the southwest coast. This area has the most consistent conditions for surfing – and other water sports – while still being sheltered from harsher north-eastern winds. Ponta Pequena and Paul do Mor are the most popular beaches, but keep in mind that all the surfing spots on Maderia are pretty harsh, so this island should be kept for the more experienced.
The Azores has more areas available for beginners, with a few surf schools nearby. Here the surf is best during autumn and winter. There can be good surfing spots in summer, however, these are not guaranteed so if you're coming predominately to spend time in the sea, opt for the cooler months.
Low Cost of Living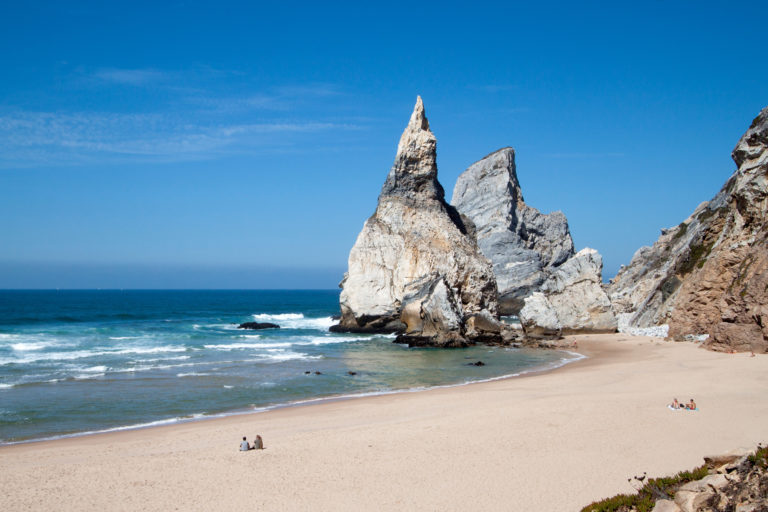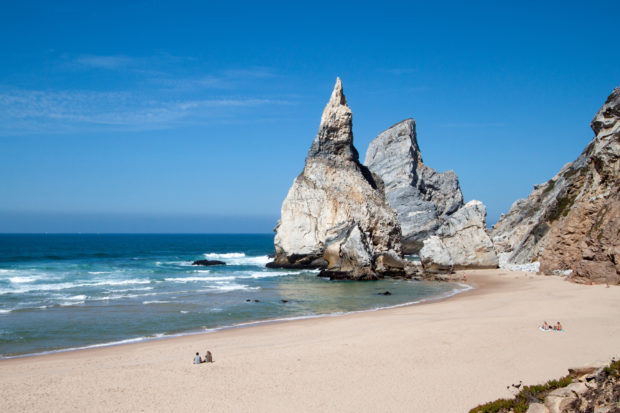 One of the main reasons that families are so readily attracted to Portugal is the low cost of living. True, the sun is a big pull, but with such budget flights, cheap accommodation and low prices for restaurants, Portugal is one of the best places to visit if you're looking to stay on a budget.
Western Algarve is known to be more budget-friendly than Eastern Algarve – this, combined with quieter beaches, makes Lagos a popular place to stay for surfers. It's incredibly easy to find affordable villas close to the beach – perfect for groups and those that like to bag the best beach spots at the crack of dawn, before the tourists get there.
For an even more memorable experience, you can rent your own campervan and travel up and down all the popular beaches on Portugal's beautiful coastline.
Top Surf Champions Love Portugal too!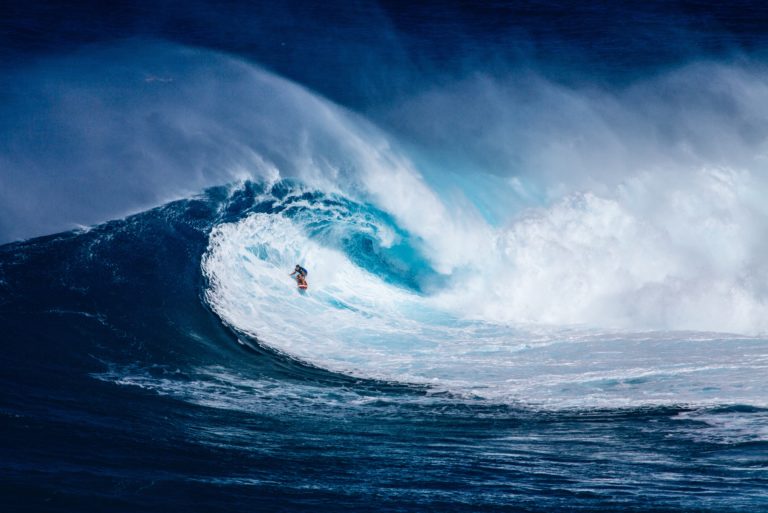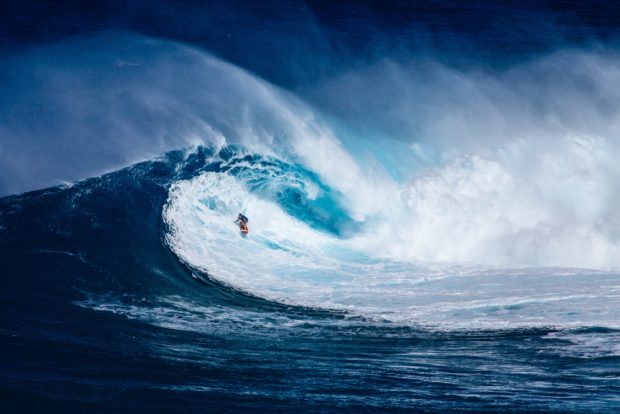 The last decade has seen Portugal rise as an incredibly popular destination for surfers. Indeed, three major surfing events have taken place during this time, and the World Tour has visited Peniche every year since 2009. This event brings some of the biggest names in surfing to Portugal's shores and is a magnificent event for those who can make it.
Of course, Portugal's fame as a surfing paradise was truly cemented when Hawaiian surfer Garrett McNamara was videoed surfing an 80ft wave in Nazaré, showing just how epic Portugal's waters can be. It really is a must-visit for any surfing fan.