Changing the look of part of your home keeps it fresh and exciting to be in! Simple touches, like adding a pop of color, or swapping out chair placement, make a big difference in the aesthetics of your home. When the same old style gets boring, liven it up with one of these design tips from current Australian interior design experts.
Update the Kitchen
The use of light tones with a splash of bright color will open up the kitchen, suggests the HIA Homeshow. Solid white walls with bright color accents, or splashbacks, create a contrast look. Use colored glass or tiles on the splashback to add a little artistry to the kitchen. Customize the height of the countertops to better serve the chefs in the household. Update your cabinet hardware with highly polished pieces to reflect light throughout the space. Create built-in spaces for your appliances so they will be hidden behind cabinet doors that match the rest of the kitchen cabinetry. The effect will be a clean, uncluttered look when the kitchen is not being used to prepare meals!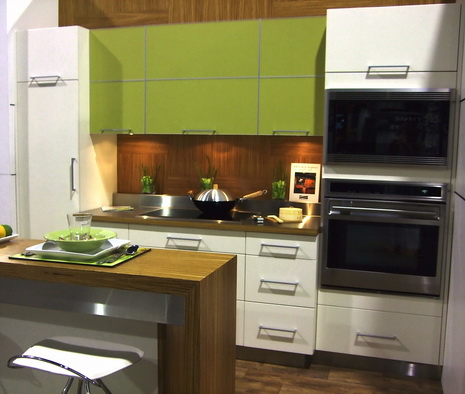 Photo by thekitchendesigner.org via Flickr
If space permits, add an island with lots of deep drawers for storage. Add one or more pendant lights over the island to highlight the workspace. The island functions as a social area as well as a work space, so keep the top surface clear except for some brightly-colored accents such as glass or metals vases and bowls.
Open Up the Living Spaces
Keep up with the trends and adopt an open space look! Homelife endorses this popular flooring-plan, as open space rooms have a bright, airy feel about them. Ceilings with open beams either left natural, or painted with light colors make any room look larger. Keep walls simple and uncluttered, but use a brightly-colored wall hanging or painting as an accent at one end of the room. This makes the room look longer than it really is.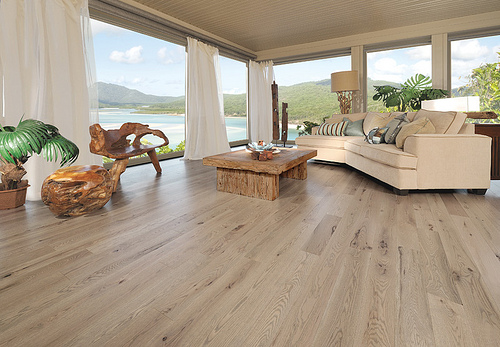 Photo by Mirage floors via Flickr
Consider a living space in the corner of the house with sliding glass doors out to a patio. Use two sliding doors next to each other to open the space up even more and encourage a free flow of people between the house and the patio.
Large, comfortable furniture can also make a room appear larger. Minimize the use of tables around the furniture. Instead, place them against walls so they are out of the walkways.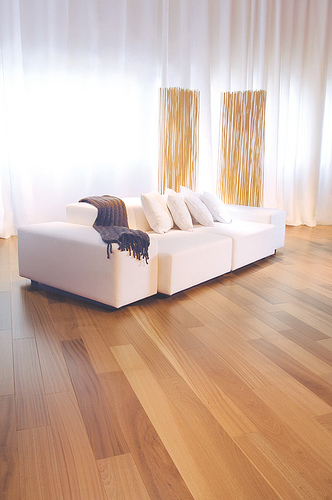 Photo by Mirage floors via Flickr
In a small room, the right floor covering can make it look more spacious. A large rug with bold stripes on a white background cause the eye to follow the stripes and make the room appear longer in the direction of the stripes.
Brighten Up Your Home with Color
Yellow has become a favorite of Australian interior designers, says Real Estate. Light-colored walls with yellow accessories brightens up any room. Mint green and eggshell blue have also become popular accents.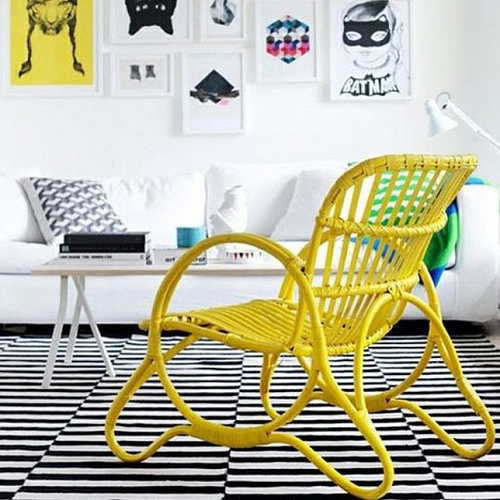 Photo by Wickerfurniture via Flickr
Home accent retailers, such as Wayfair Australia, offer a variety of decorations for the home. Pillows, table runners, rugs and wall hangings in your accent color complete any room. Just a few accents are needed to make your room interesting. Just don't overpower the room with the accent color.
Designer Lighting Ideas
There many options for home lighting! Halogen, LED and compact fluorescent lights (CFL) give you more control over lighting areas of a room. Large pendant lights hanging over beds, tables and in the kitchen are popular. LED lights are gaining favor because of their energy efficiency.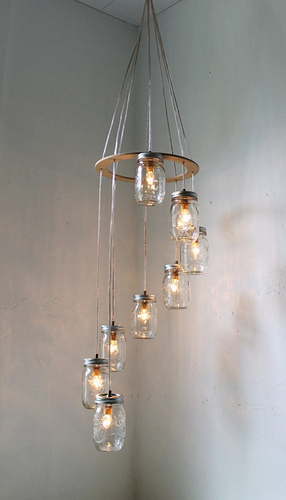 Photo by Wickerfurniture via Flickr
Chandeliers and light clusters will become more widely used in 2014, predicts Lifestyle. Copper and brass are popular metals for pendants and chandeliers. Clusters of lights with different sizes and designs are showing up in homes creating an interesting and functional piece of home art.