Finding the right type of flooring for your home is a huge decision. Your flooring serves an integral part of your home's overall atmosphere and interior design.
If you're looking for the greatest types of flooring that are most suitable for your home in 2020, this article will be useful for you.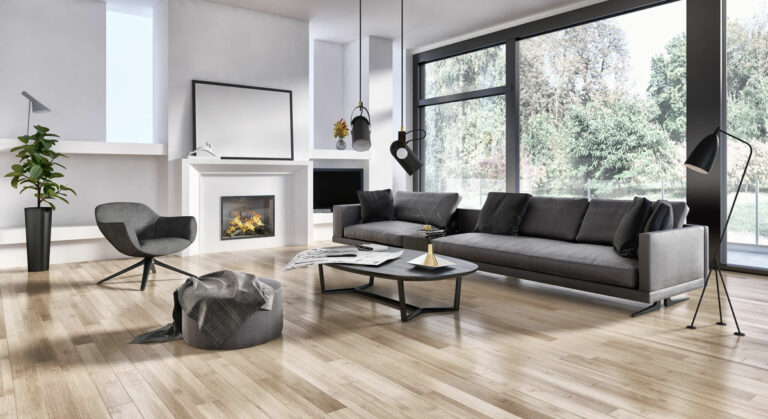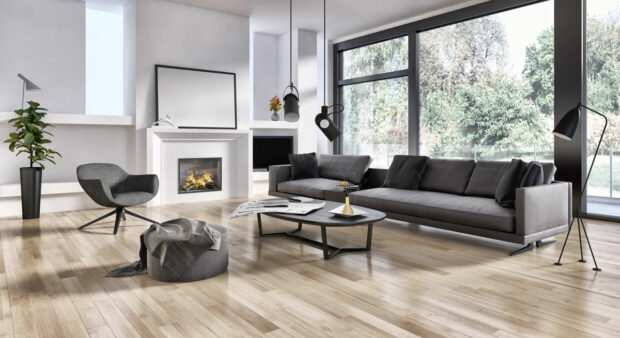 We've listed four great flooring types and why they're among your top choices. Check them out!
1. Hardwood Flooring
Hardwood flooring is arguably the most popular choice for homeowners who want better floor appearance and longer-term flooring life.
Its greatest benefits include:
Strength and Durability – hardwood is tough; it's not easy to scratch or dent. And if you take proper care of it, its lifespan can last decades.
Variety – hardwood comes in many varieties; you can choose from different colors, styles, or even wood species available.
Better Indoor Air Quality – hardwood doesn't trap dust, pollen, animal dander, particles, or allergens, so it's best for you if you have allergies.
Installation involves special flooring nailers and sanding, which can be tricky if you haven't done it before.
For large projects like covering your entire house, you might want the help of experts when it comes to flooring installation in Toronto.
Hardwood installation usually costs between $2,500 to $7,000. It's more expensive than other options, but it's worth it, because of its long-lasting benefits for you and your family.
2. Laminate Flooring
Laminate flooring also packs several benefits, such as:
Durability – laminate flooring is notorious for being scratch-resistant. It's also tough to stain and damage, and won't fade when exposed to sunlight.
Versatility – you can install laminate flooring over many surfaces, such as wood, concrete, or even pre-installed vinyl flooring.
Great Appearance – laminate flooring can look like many different things. It can look like real wood and can imitate many textures, offering an authentic appearance.
Easy Installation – laminate flooring is super easy to install. It doesn't have to be nailed, stapled, or glued to a subfloor. It's a lot like putting together a large puzzle.
The downsides to laminate flooring: it can be prone to moisture damage. As a result, it's best not to install it in the kitchen or the bathroom. You'll also avoid other common renovating costs.
Also, it's difficult to repair. While you can refinish hardwood several times, you have to be extra careful when repairing laminate flooring.
3. Vinyl Flooring
Vinyl flooring is another popular option for homeowners because of its resistance against water and stain, versatility, and durability for its price.
There are two general types of vinyl flooring:
Sheet – the vinyl floor is laid down in 6×12 feet sheets
Tile – tiles of 9×9 and 12×12 feet tiles
Sheet vinyl flooring is easier to install. However, tile vinyl floors are more aesthetically pleasing as they can imitate the look of a ceramic tile floor at a cheaper price.
Vinyl flooring also offers the following advantages:
Cheap – vinyl floorings are a cheap alternative for conventional flooring and tiling methods.
Easy Maintenance – vinyl floorings are among the easiest to clean and maintain. They're also resilient to abrasion, and you can clean it using chemical strippers very easily.
Easy installation – you can install vinyl in a short time. Also, it doesn't require you to demolish your previous floor to install the new vinyl.
Some of the downsides of using vinyl floors include its unsuitability for wet areas. Although it's water-resistant, it's not entirely waterproof. You can't drench it in water for a long time, or it could peel off.
4. Porcelain Ceramic Tile
Porcelain ceramic tile floors are hard, strong, and water-resistant as floorings. You can also use porcelain tiles in various parts of the house such as countertops, wall coverings, showers, and bathroom floors.
Compared to other types of ceramic tiles, porcelain floors are among the toughest. If damage does happen to the tile, you can easily remove and replace an individual porcelain piece.
Other benefits include:
Resistant to Wear – porcelain tiles last better over time than other standard ceramic tiles. It's a denser material, so it's less prone to breaking.
Wide Range of Styles – whatever your preferred style and look are, you'll find a porcelain tile that fits your taste.
Moisture Resistant – standard ceramic tiles are prone to cracking because of moisture. Porcelain tiles are much more moisture-resistant.
If you have a tight budget, know that porcelain tiles are more expensive than ceramic. The installation also costs more.