What is the first thing that comes to your mind when somebody asks you about the most natural Spring decoration ever?
I bet you didn't think of nature itself.
One of the ways you can adapt nature to be your back yard decoration is by placing bird houses to attract some small and cute birds, unless you have a pet bird and move it in their new living place.
Probably not everyone would like having real birds fly around his back yard, but for those who do, we have made a collection of 15 decorative and handmade wooden bird houses and the bird house designs featured in this collection are not really hard to craft by yourself, all you need is some spare time on  your hands, a couple of pieces of wood and of course some skills. Those of you who don't have the things on the list, you can simply order a bird house online.
Bird House Trailer
Rustic Country Cabin Birdhouse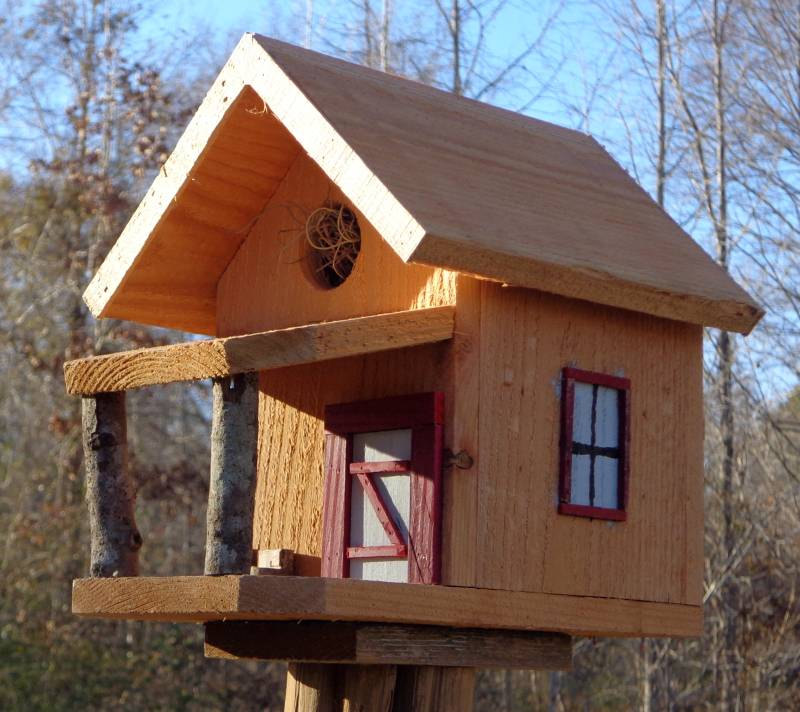 Rustic Cedar "Duplex" Birdhouse
Rustic Reclaimed Barnwood Birdhouse
Whimsical Birdhouse
Bird's House – House S
REDWOOD BALLOON BIRDHOUSE
Three unit church style bird house from re-claimed materials
Crazy Birdhouse
Zaney Birdhouse
Acorn Birdhouse
Old Western Solar Powered Store front Birdhouse with light up lights and detailed yard
Donette's Cottage Bird House
Functional Maple Log Birdhouse
Two Compartment Barn Birdhouse