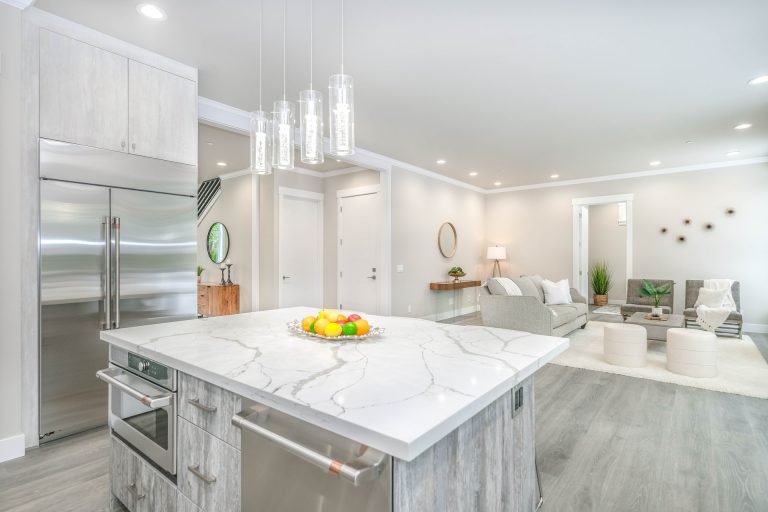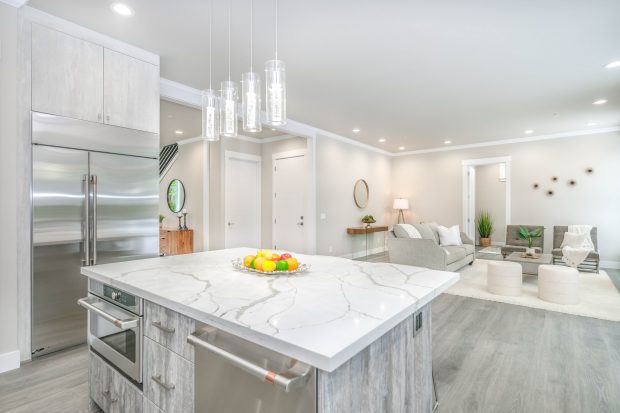 The market for selling your home is hot right now, and there's a few things you can do to make it worth that much more. Even if you're not ready to sell your home right now, it will always be a good idea to invest in your home while you're living in it to improve it's curb appeal. There's a lot to keep track of, so you can consult the ultimate checklist for selling your home to help you get started. If you're in no rush and looking for something to do, consider slowly working on small projects around the home. You can enjoy the perks before you sell and ensure you'll get more money for the upgrades you put in.
There are many questions clients have before selling their homes, and one of the biggest ones is what can they do to increase the value of the home before listing it on the market. There are some really simple steps you can take that also act as fun projects for you and the family. You may also learn a new skill you might enjoy, but overall whatever effort you put into your home won't go unnoticed.
Paint kitchen cupboards
A simple paint job can make your kitchen look like a totally new room. Sometimes a few coats of white paint can really brighten up a room and also make it feel more spacious. There are some great tips for remodeling a home on a budget out there that you can look to for inspiration.
Backsplash
A new backsplash in a bathroom or a kitchen can make them feel opulent, bright and spacious. Pearly white brick tiles in kitchens have become popular, along with gorgeous mermaid shaped and coloured tiles for bathrooms. There are so many fun options to choose from that will take your home's value up a notch.
Replace handles
A simple and luxurious way to elevate your home is by changing up the handles on cupboards or doors. Gold handles or unique drawer handles are some fun ways to turn your kitchen or bathrooms into rooms you could find in magazines. Start with the cupboards and drawers, and if you enjoy it enough, you can do it to the big pieces of furniture that you'll be keeping in the house to stage.
Fresh coat of paint
Whether it's the trim, the walls or the outside of your house, a fresh coat of paint will always be the simplest way to upgrade your home. Most designers will say to go with neutral paint colors when it comes to the walls, but sometimes something fun and bright can go a long way. Take a look at what the trends are in your area when you're ready to take on this project. If you have a porch or deck don't hesitate to give that a couple coats of a bright colour or a new wood stain.
Keep it minimal
Every realtor or stager will tell you that clutter can be the enemy of a home sale. Keep things clean as possible with some of these staging tips from a minimalist. People tend to buy a house when they can envision their own things in the home, so decluttering and putting personal items away will help them keep focused on how much they want the space.
Take out a wall
Transforming your home to feel like a bigger and more usable space can be as simple as removing a wall. If there are walls in your home that aren't load bearing, you can make a place feel completely new by getting rid of them. It can open a space right up, and open-concept homes are certainly a trend that more people are looking for when buying.
Get rid of the carpet
Having carpet in a home isn't the most appealing for buyers. As clean as they may look, there are always the lingering thoughts about what dirt lives in the floors. A great way to avoid this altogether is to put hardwood or ceramic floors in your spaces. This investment is truly transformative for a space, and also makes it easier to clean. It's better for people with allergies and removes the chance of lingering smells. There are many ways to do this in a cost effective way between product choices and even installing the flooring yourself.
Transform the basement
If you have a basement that is unfinished or used to store junk, you should consider giving it a revamp. By turning a used space into one that is functional or organizational you can show off to prospective buyers about how they can maximize the space for many different uses. Get creative, and transform it into a playroom, a workout room, or a home office.
Outdoor spaces
Your outdoor space is an extension of your home, and showing off an amazing outside space is a great way to ensure a sale. Being able to spend time outdoors is a privilege, and there are so many amazing ways to transform outdoor spaces. These improvements don't always have to cost a lot, and there are many cheap backyard makeover ideas you'll love.
Sell it yourself
Another way to save money on a home sale is by selling it yourself instead of hiring a realtor, who takes a significant cut from the sale, on top of the other fees associated with buying a home. There are websites out there like www.nexushomebuyers.com that make it easy to sell yourself. They help you list and deal with the photos, paperwork and the other selling responsibilities.
There is quite a bit to consider, but if you want to capitalize on this market, the above home improvement tips are worth thinking about.In the long run, many home improvements are worth the money you invested in completing them. Plenty of projects around the house that modernize or freshen up the space can really transform a place.