You might not associate Vegas with the outdoors, as most view it as a city full of lights in the middle of the desert. But, while Las Vegas might be best known for the Strip and attractions like casinos and nightlife, the city is also close to many natural wilderness destinations.
The desert might converge on the mirage-like destination of Las Vegas, but within some relatively short drives, you can get to many natural wonders of the world you won't want to miss. The area provides access to national parks, lakes, camping areas, and more.
In this guide, you'll find out some of the best wilderness destinations you can quickly get to from Vegas.
National Parks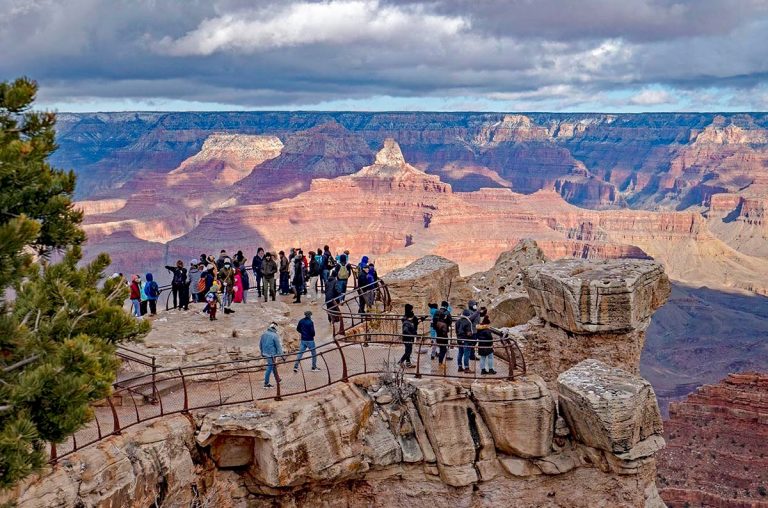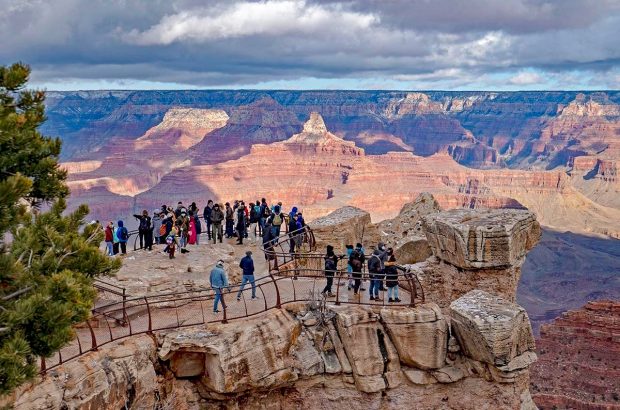 National parks all across the country offer stunning views and nature experiences that inspire awe. There are many national parks within driving distance of Vegas, and they all have their own unique scenery and things to do. Here are the ones you should check out:
Death Valley National Park: Just two hours away from Vegas on the California border, this park is hot and dry, but it also inspires some spectacular desert views. Check out Badwater Basin.
Grand Canyon National Park: The iconic Grand Canyon is only two hours away from Vegas. This short drive will take you to the West Rim of the park. If you only have time to go to one national park near Vegas, the Grand Canyon should be high on the list. Don't forget to check out this Grand Canyon guide for what to do when you get there.
Zion National Park: This red-desert oasis has a demanding but rewarding hike called Angel's Landing. Another favorite is the Narrows. To get here from Las Vegas, it's less than three hours by car.
The above list is just a sampling of the many parks within driving distance for a weekend trip. Other options include Bryce Canyon National Park and Joshua Tree National Park.
Lakes In The Desert
Just outside of Vegas, there are some pretty fascinating water wonders. Lake Mead Recreation Area offers a wide range of things to do, such as camping, hiking, swimming, and boating.
The area also hosts the iconic Emerald Cave, which is located in Black Canyon Wilderness. This section of the Colorado River is a favorite, according to TripAdvisor, and you can take a kayaking tour there.
Then, there's the Hoover Dam itself which is only 40 minutes from the city. So, if you want to get away from the city's heat, it's not far to get to areas where you can enjoy the water.
Visit Red Rock Canyon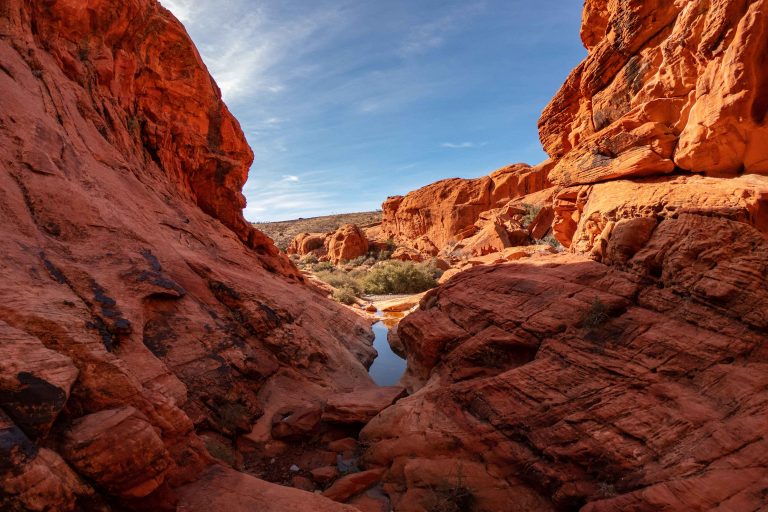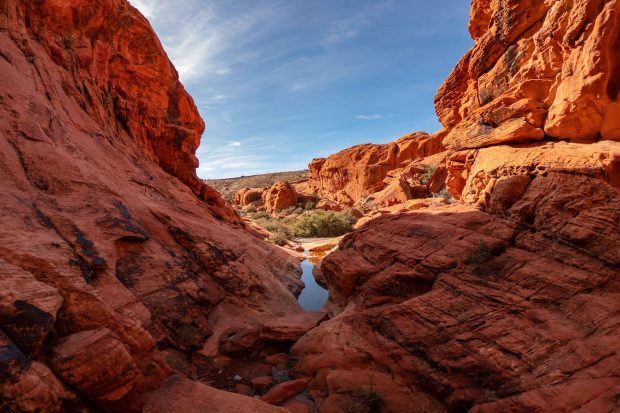 Red Rock Canyon is only 30 minutes away from Las Vegas, and it features stunning colors of the desert, such as sandstone bluffs of red, orange, and white. There are many things to do in these natural conservation areas, such as seeing seasonal waterfalls, hiking the trails, and watching desert wildlife. Many locals and tourists alike love to bicycle around the area, and it's possible to rent a bike to participate in the scenic 13-mile trail.
Plan A Weekend Trip You'll Love
Whether you're just visiting Vegas or live in the area, there are likely many outdoor places you haven't seen yet. There are so many wilderness adventures to have around the city, so you just have to pick what you love to do.
If you want to cool down, look at visiting a lake or waterfall. If you love a spectacular view, you'll want to check out a national park. It's worthwhile to get away from the hustle of modern life and enjoy what nature has to offer.