Wedding veil trends are heavily influenced by the latest designer wedding dress trends on display at bridal fashion events around the globe. Wedding dress trends are constantly changing, with a rich variety of styles, cuts, finishes, and fabrics that are sure to be popular with recently engaged brides to be.
Finding the right veil to accompany a dream dress is like creating a match made in heaven, with whisper-like barely-there veils subtly enhancing vintage romantic looks, or lace-detailed cathedral length veils adding detail and drama to a traditional bridal look.
Sparkle and shine
One of the emerging wedding dress trends is the use of metallic tones and lots of sparkle, with stunning brides shimmering from head to toe down the aisle.
Crystal scatter wedding veils are the perfect partner to a sparkle filled wedding dress. Super soft tulle subtly embellished with crystals will ensure the bride is surrounded by beautiful flashes of light as she moves throughout her wedding day.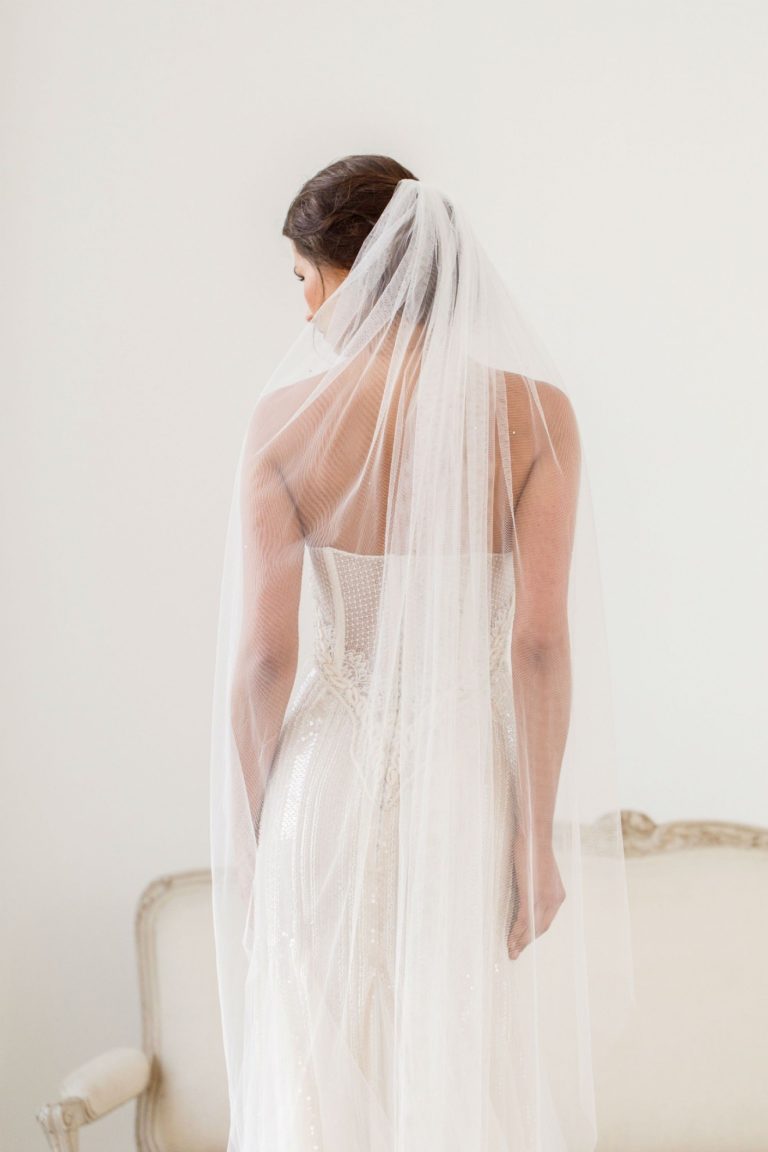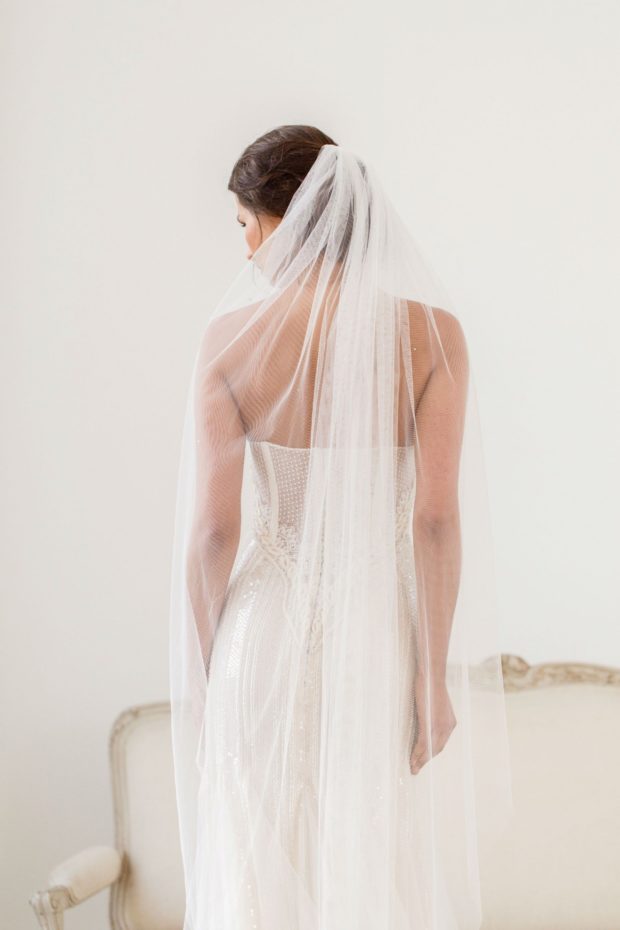 Royal Inspiration
The UK royal family are responsible for yet another year of bridal trends. When Meghan Markle stepped out in her off-the-shoulder white minimalism, designers were inspired to create crisp gowns with clean simple silhouettes in response.
Brides looking to emulate the royal wedding look, will find two tier veils featuring intricate lace edging and dramatic length to be a key trend in spring and fall bridal collections.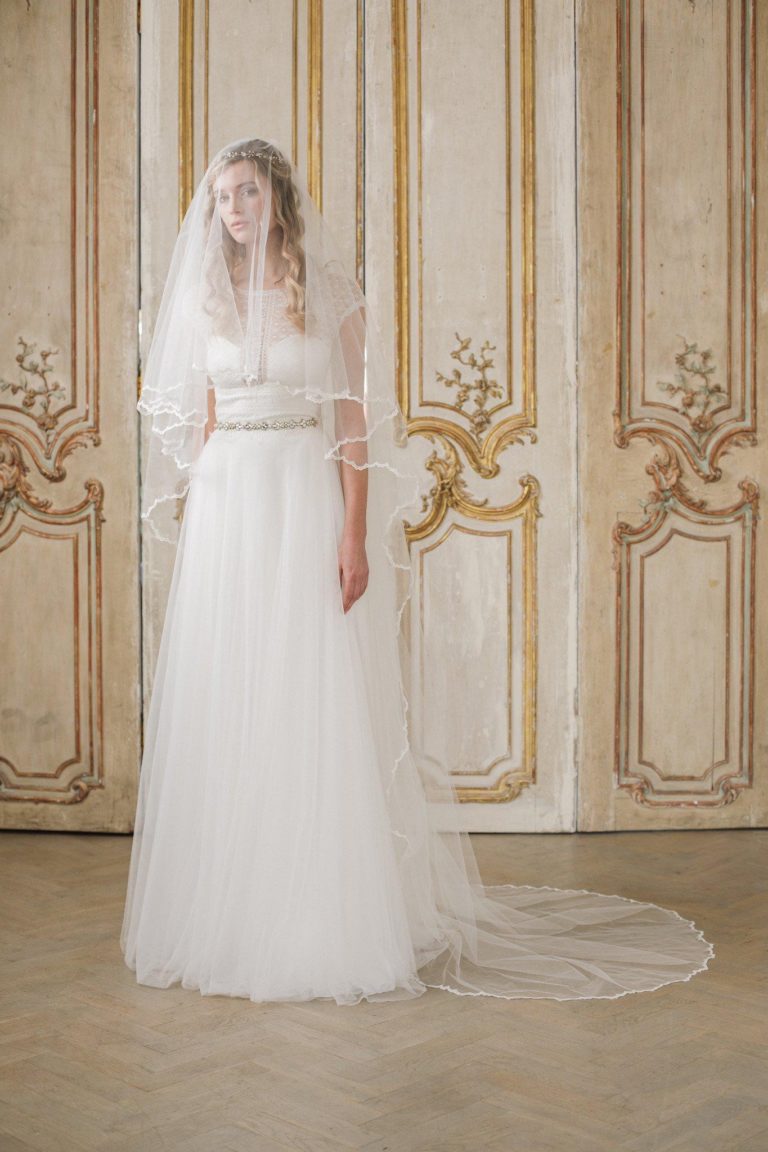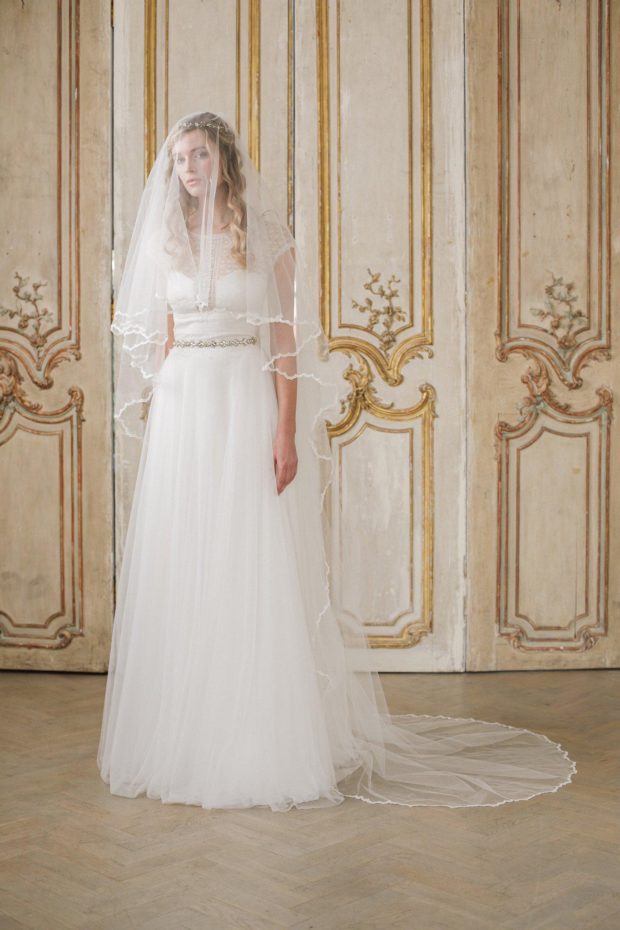 Capes
Bridal capes were found all over the Marchesa Bridal Spring 2020 fashion show. The bridal cape is perfect for a non-traditional bride looking for a unique accompaniment to her dress.
One of the main wedding veil trends this year, the tulle wedding cape veil not only fulfils the emerging trend for wedding capes but also acts as a cover up.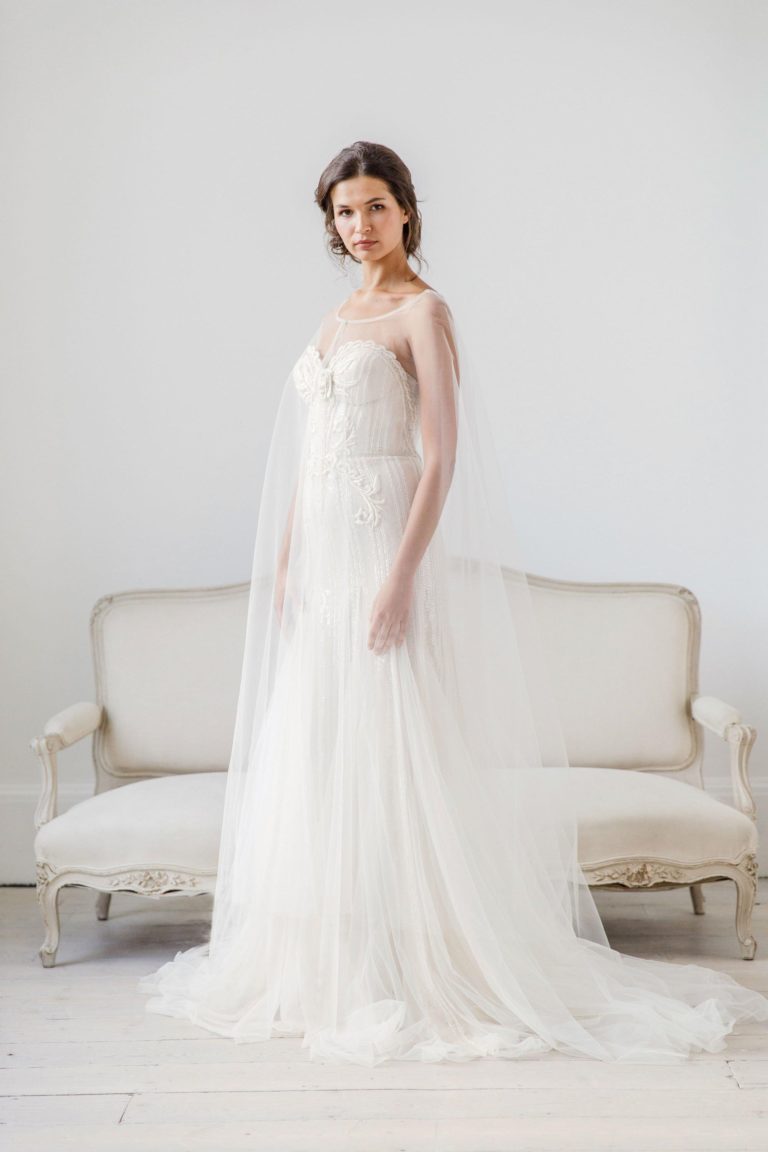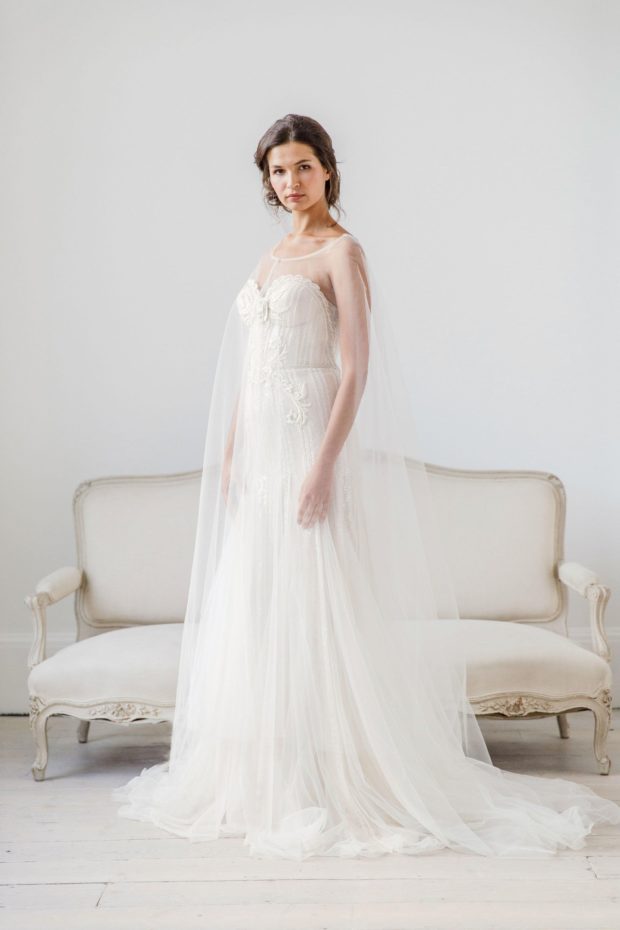 Florals and Blooms
Bursting with detail and bold patterns, floral wedding dresses are expected to be a first choice for brides getting married next year.
Avoid clashing designs, by pairing high detail floral dresses or gowns with a barely there wedding veil. The weightless tulle will complement this dress trend without distracting from the detail, adding a chic elegance to an avant-garde look.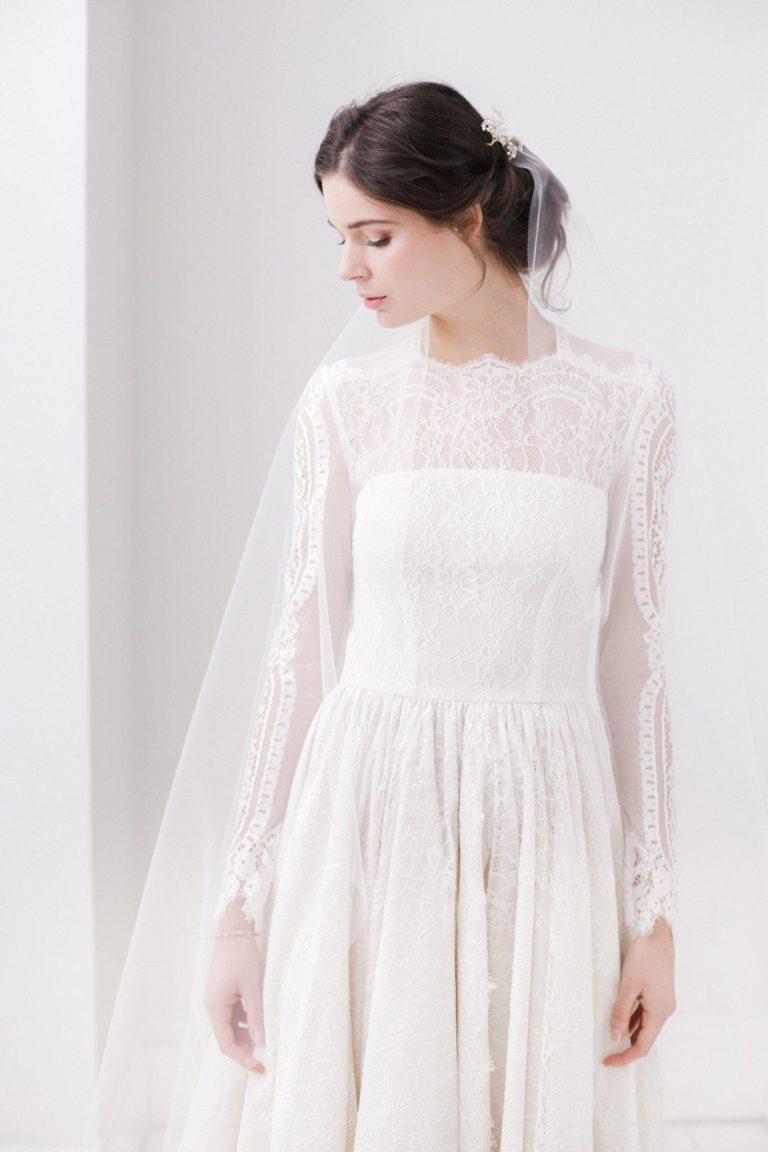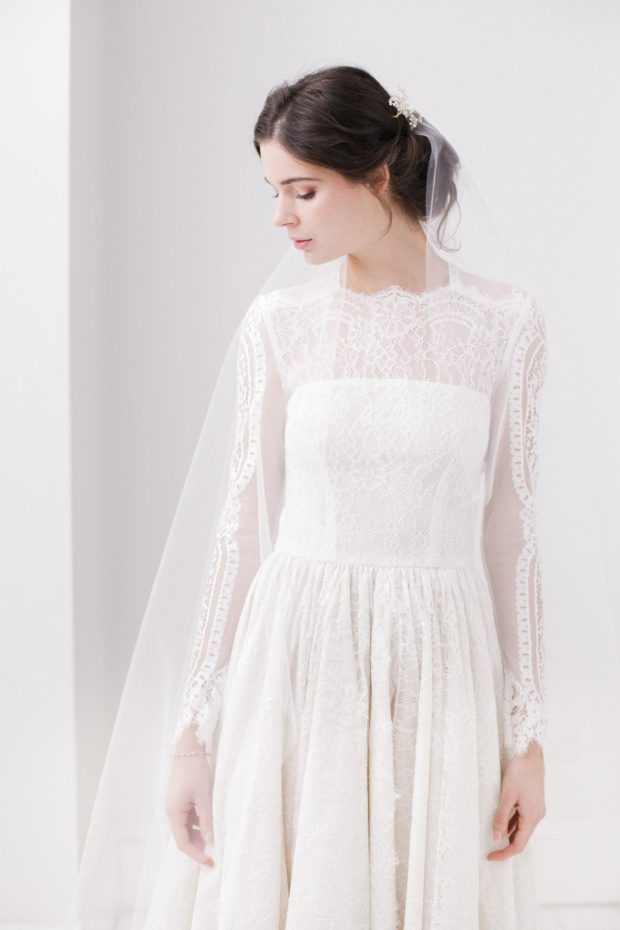 Volume
Wedding dress designers seem to be working by one rule: the bigger the dress the better. Voluminous skirts and full gowns will allow brides to live out a fairytale princess fantasy, thanks to this growing wedding dress trend.
The good news is that most wedding veil trends will work well with this traditional gown shape. A waterfall cut veil or traditional tulle veil will complement the volume of the skirt and add some structure, but the lightweight translucence of the tulle fabric will prevent the look from becoming over-the-top.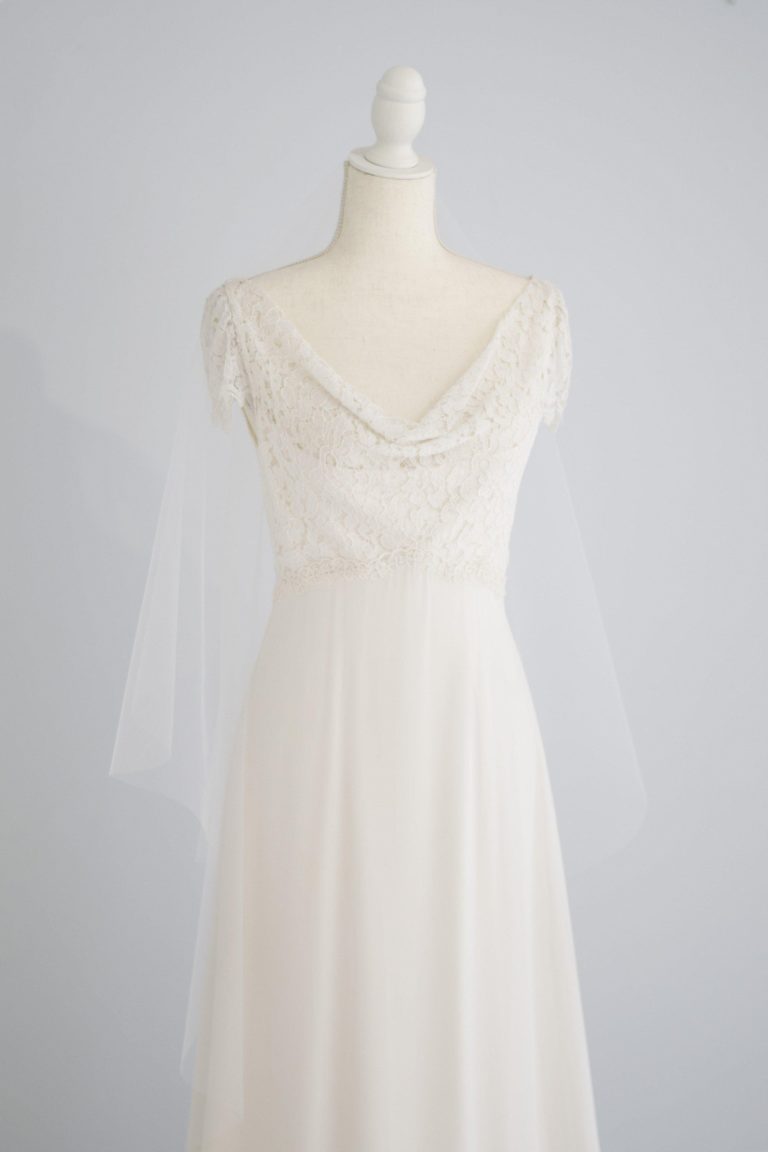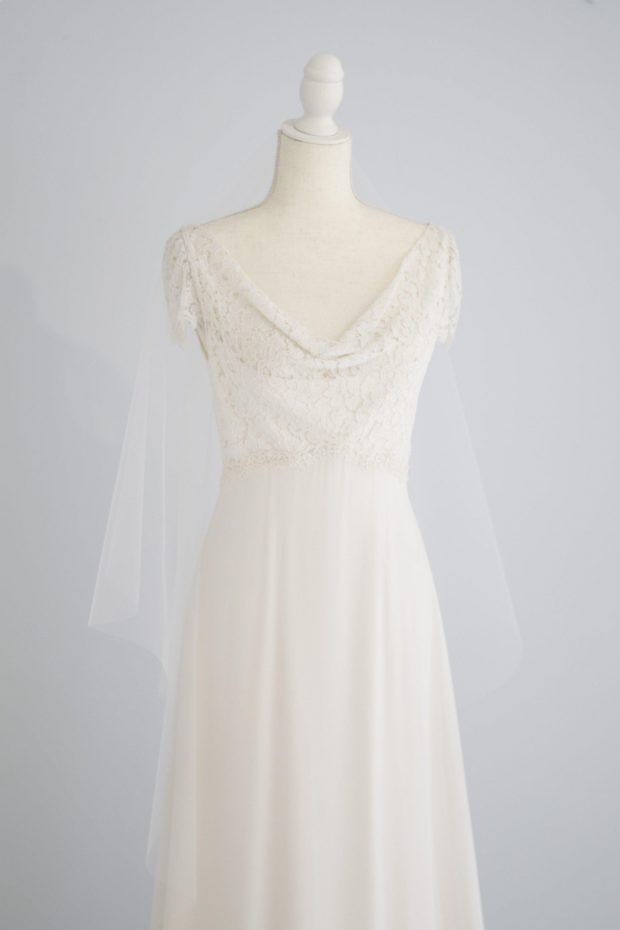 Puffy Sleeves
This year heralds the arrival of wedding dresses with over-sized sleeves.
Wedding dresses with puffy sleeves add a vintage-style take on modern wedding dress trends, and a silk style tulle wedding veil will therefore be a key wedding veil trend, with the fabric working beautifully in partnership with sleeved bridal gowns.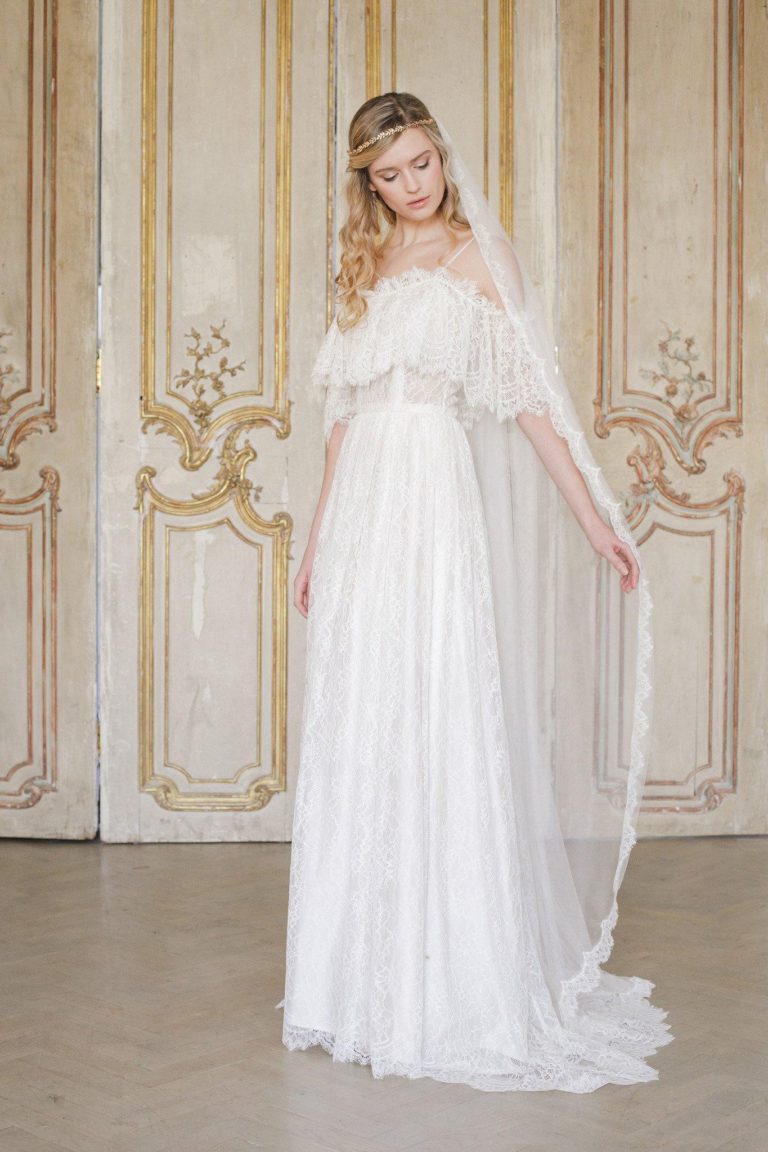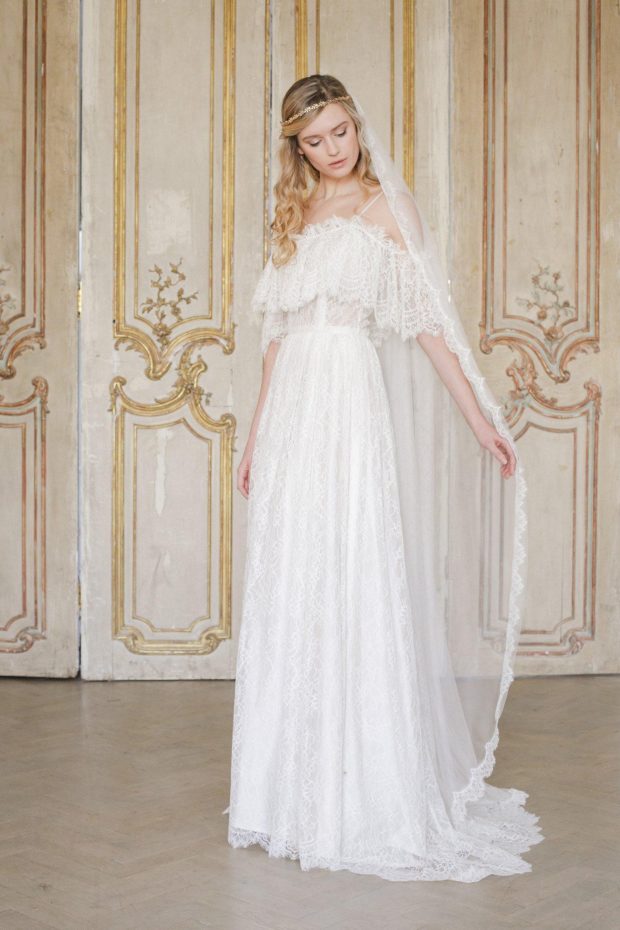 Skinny straps
Skinny spaghetti straps are a practical yet stunning bridal trend. Revealing the shoulder and collarbone, a wedding dress with skinny straps works best with the delicate finish of a cut edge wedding veil. Available in a range of styles, a cut edge veil rests softly over the shoulders for a dreamy romantic look.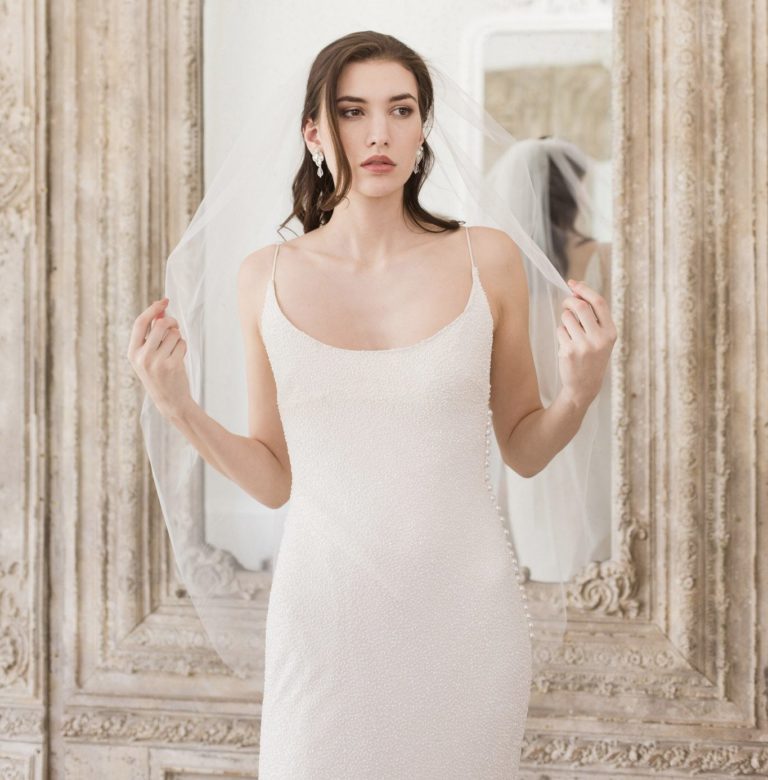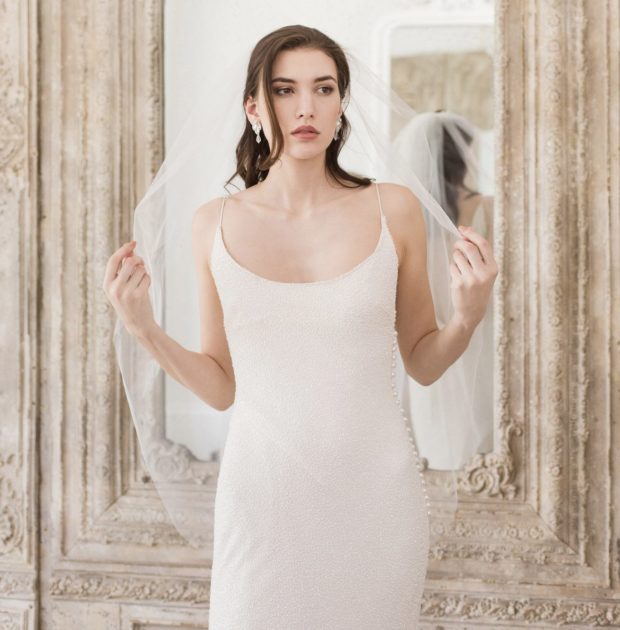 In Summary
Wedding veils trends are constantly changing, influenced heavily by the changes in wedding dress fashion.
From metallic sparkle to statement sleeves there's an incredible variety of cuts, fabrics and finishes to choose from. A veil is a great way to show off your individualism, expressing your personality in a more extravagant way than you can with other bridal accessories.
So, be bold and have fun with finding the perfect veil for your big day!