When you've chosen your wedding dresses, it's time to consider your makeup and hairstyle. From glamorous tiaras to casually chic hats, the possibilities are endless for wedding hair accessories. And with new make-up trends, make-up accessories like pearls or glitters are getting more and more attention.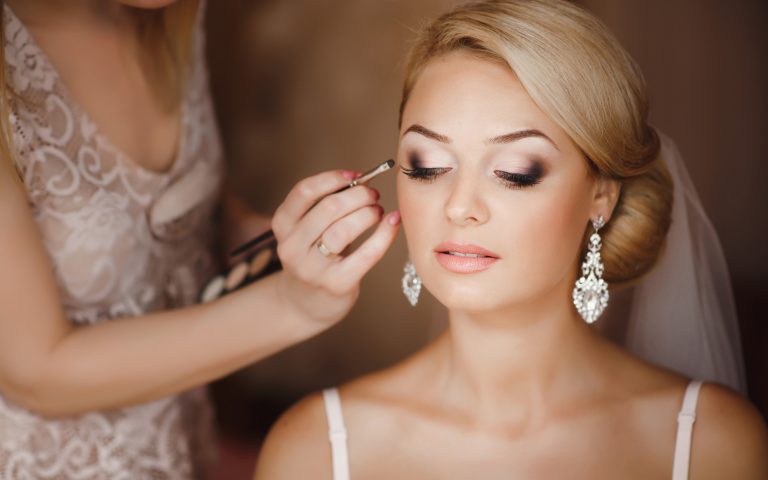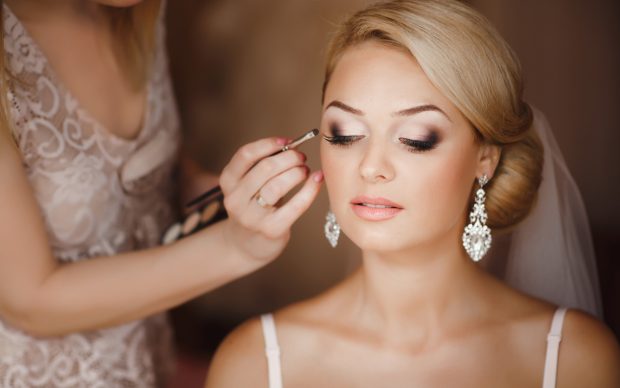 With changing years and traditions, you'll have choices more than ever! In a classical way or with a modern twist, you will find the best accessories to match your energy. No matter what type of wedding hair accessory or make-up you want, whether it's a classic bun with a veil, or a unique scarf, we're here to help you decide what suits best for you.
What makes the right wedding hair and makeup accessories so important?
Your hairstyle, the theme of your wedding, and the dress or outfit you're wearing will affect the type of wedding hair accessory you select. Many brides already know what hairstyle they want, so finding wedding hair accessories is automatically the next step!
You can quickly narrow down some of your wedding headwear options if you already know how you want to style your hair. For instance, a half-up hairstyle might look good with combs, veils, and barrettes. A headband or set of beaded wedding hair clips would be perfect for people wearing their hair completely down.
Additionally, when picking out the perfect wedding hair accessory, make sure to visit a professional to find one that complements your wedding hair and makeup look.
Consider your wedding outfit. Your accessories should complement it, not contradict it. What kind of dress are you wearing? How formal and glamorous is your wedding theme overall? If you are going formal, accessories that are overtly eclectic won't work in this situation.
Moreover, when wearing statement jewelry, you should balance out your look with a wedding hair accessory. By wearing a more simplistic wedding hair accessory, you can balance out your more statement-making jewelry, such as an oversized necklace or earrings. To complete your astonishing wedding look, here are some hair accessories you can consider.
Veils
In terms of wedding hair accessories, the veil is without a doubt the most classic choice. When you've chosen the length of your veil, you need to consider embellishments, which can include lace appliqués, beading, pearls, embroidery, and even colours. Adding a comb or tiara to your veil will make it look more elegant if it is relatively simple.
Tiaras
The classical beauty of tiaras is perfect for enhancing your bridal look with a romantic touch. Wearing a tiara for the ultimate wedding day statement can be less bohemian and more regal.
Headbands
It's not just that headbands look and feel fresh and modern, but they are also great in so many other ways as well. You can either go for a classic white headband made from lace or you can always opt for a colourful piece. Crystal-lined headbands are glamorous for brides who like a bit of shimmer!
Bows and Scarves
The use of bows and scarves is a fun way to give your bridal look a touch of whimsy. These accessories are perfect for ponytails, topknots, and half-up styles, as they pair best with them. You can experiment with this spunky trend in a variety of ways, from silk scarves to bow hair ties and clip-in options.
Hats
In the past, hats were a must-wear accessory for brides and guests at royal weddings, but now hats are most commonly worn by guests at royal weddings. The best part about this wedding hair accessory is that it's easy to put on and take off throughout the day, so you can change up your look from ceremony to reception.
Pearls
Pearls can be used both in bridal hair and make-up, and they are getting more popular than ever! White pearls give off elegant old money vibes and they are so easy to style. You can also use pearls in your veil, dress and shoes to match the look!
Glitter
There is no better time to use glitter in your make-up than your wedding day, as this is your day to shine. It's always a good idea to add a little sparkle to your wedding day in order to give you a slight lift. Whether your dress is also sparkly or not, a make-up with glitter will sure to stand out.
Whether it's for your hair or make-up, there are so many options for you to choose to wear on your big day. What matters most is that you are comfortable and beautiful in your bridal look. You may want to express your unique personality, or you may want to live your fairytale dreams in a classic way. Get the most out of these accessories by customizing them according to your mindset.