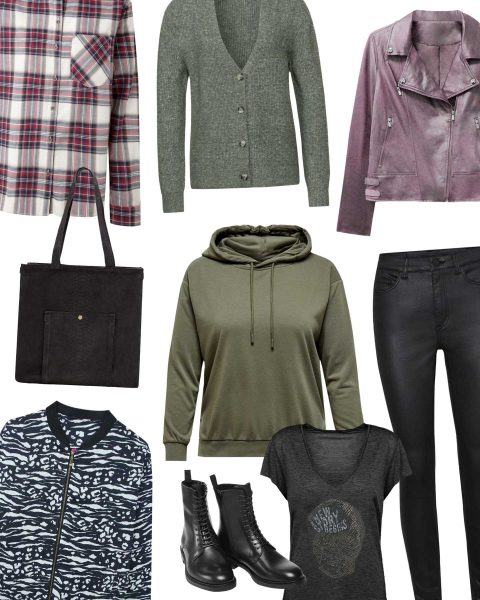 If the grunge style catches your attention, we will tell you its origins and the keys so that your looks carry the essence of Nirvana and the air of the 90s so characteristic of this style.
Origin of grunge style
Grunge as such was born in the mid-nineties, fostered by the musical wave that bands such as Nirvana or Pearl Jam starred in. The fans of this type of musical genre also adopted a very characteristic style in their clothing, choosing clothes that conveyed the same emotion as the music that united them: a certain melancholy and intensity.
The purest grunge style was softening and conquering more and more hearts, until today, that the rebirth of the '90s has brought with it the most stylish airs of grunge and we have to say, we love them.
Characteristics of a grunge look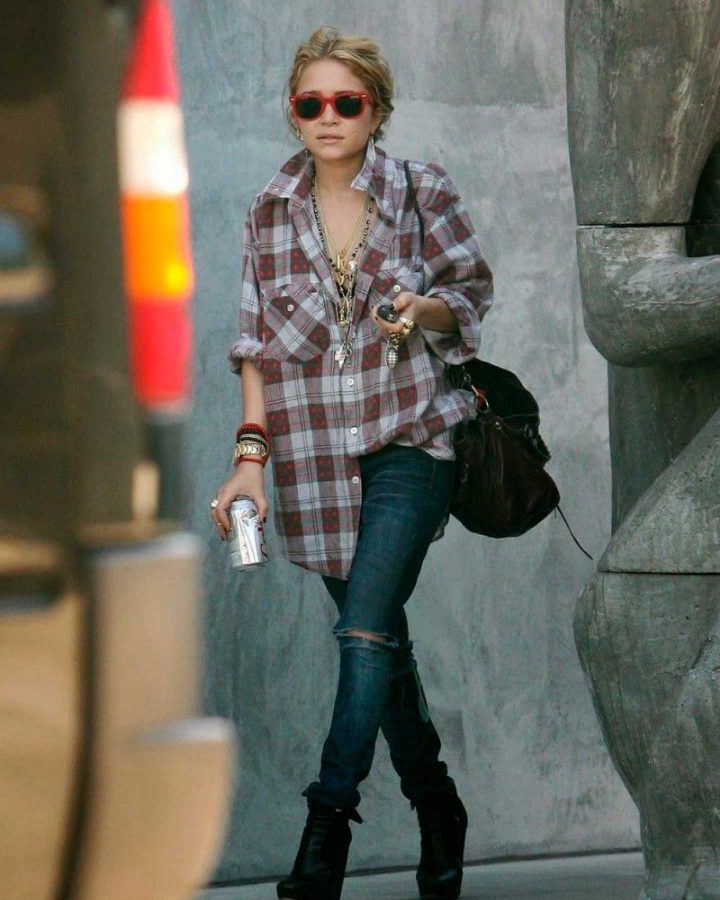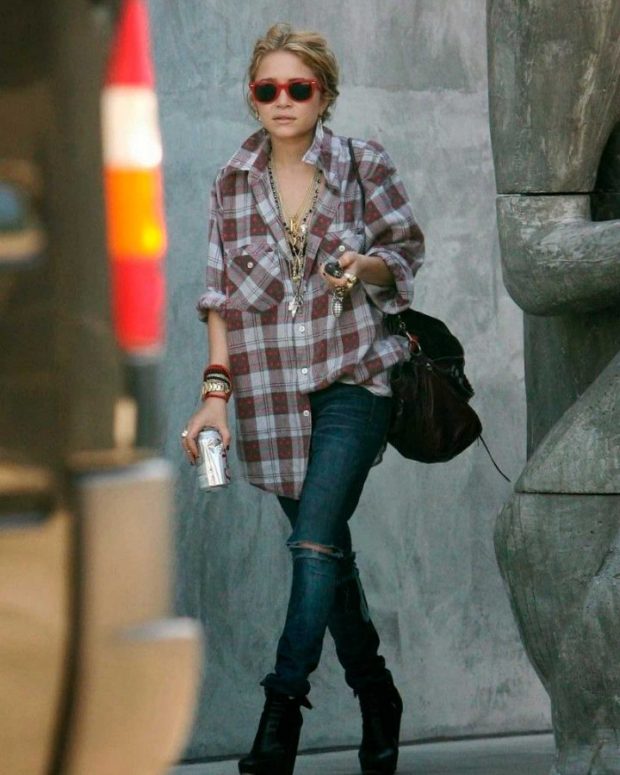 To help you better identify grunge-style clothing, we provide you with a short guide with which, at a glance, you will have it much clearer:
Clothes that DO fit the grunge style
Plaid shirts
Ripped jeans
Tank tops
Military boots
Bikers
Denim jackets
What does NOT fit with the grunge style
Very feminine cuts
Glitter textures
Heeled shoes
Raincoats
Tailor cut
Must for your best grunge look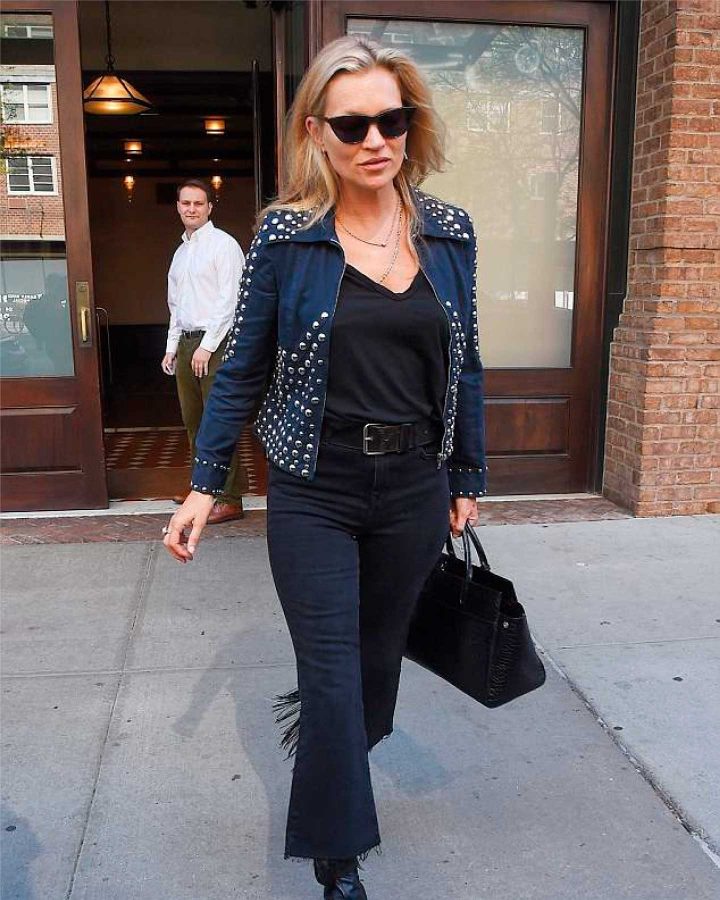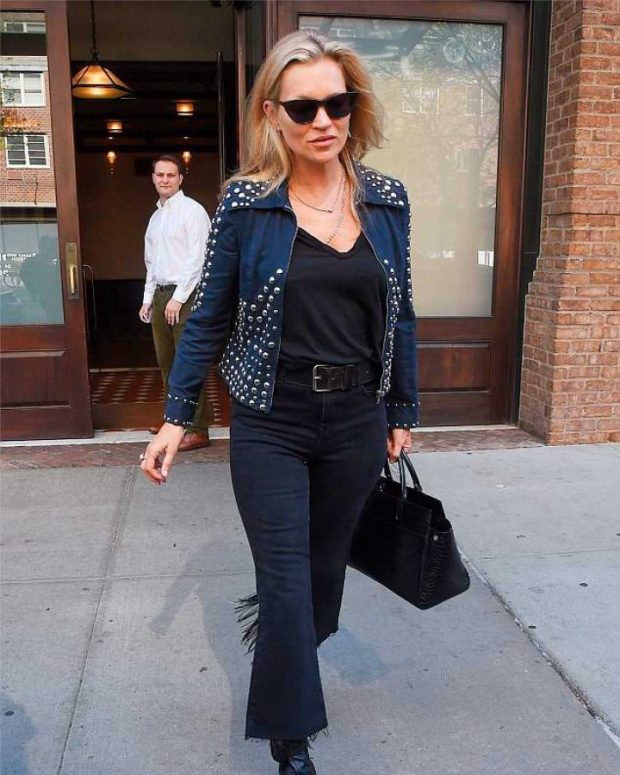 Although at first glance it seems that it has many restrictions, the truth is that the grunge style is super versatile, much more feminine than you imagine and also, we assure you that you will find more than one garment in your wardrobe with which to create your look grunge in the purest 90s style and you will love it!
Take note:
Plaid shirts
There is no grunge without a plaid shirt. That's how it is. A basic among the basics that characterize the wave of Kurt Cobain fans. If you also have one in your wardrobe, it will be your star of the look.
To complete it, you can choose a t-shirt from a musical band, a leather-effect skirt, and some converse. Style assured.
Broken jeans
Who doesn't have one? Also, the best thing about this style is that it supports both boyfriends and skinny jeans, so you will have no problem choosing. Combine them with a bomber or a biker jacket and you will achieve a look full of comfort and grunge style.
Track sole shoes
Whether in military-style boots or track boots, this type of footwear will give your outfit a true grunge touch. Dare to show them off with leather-effect shorts and fishnet tights. Add an oversize sweatshirt and you will have a look of 10.
Oversized sweatshirt
The oversize cut, specifically in sweatshirts, is one of the most characteristic musts of this style. And both with shorts and jeans, it admits a multitude of combinations. We suggest you choose one in a dark tone like faded gray or black, to further emphasize your 90s grunge look.
Biker
Close the look with a biker-style jacket and you will hit the spot. And if you also want to take this style to the extreme, opt for a studded biker and look an even more risky touch. You'll love it.