Interior designers can help you bring your creative vision to life. If you're in Colorado, working with a trusted Denver interior designer is the most effective way to plan, design, and create a space that you and your family love. Interior designers are also essential for the construction of commercial spaces, such as hospitals, banks, and office buildings. But no matter where you live, your home could benefit from the experience and professional touch of an interior designer. With a variety of services and packages, there's bound to be an interior design professional to suit your home and needs.
But what exactly does an interior designer do? And are they any different from an interior decorator? To answer these questions and more, we're taking a closer look at some of the most popular interior design services and how these professionals can help you transform your home and living environment.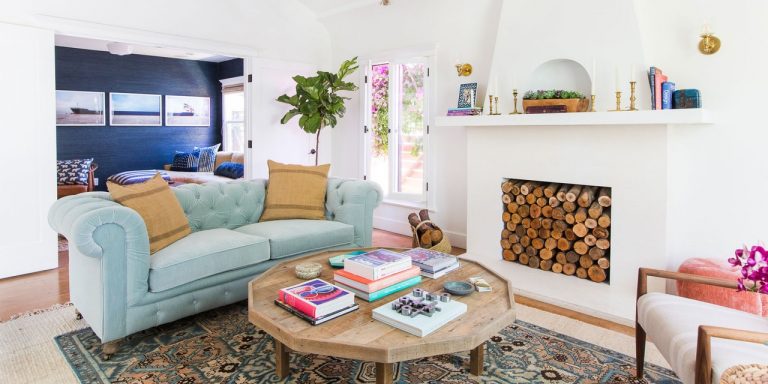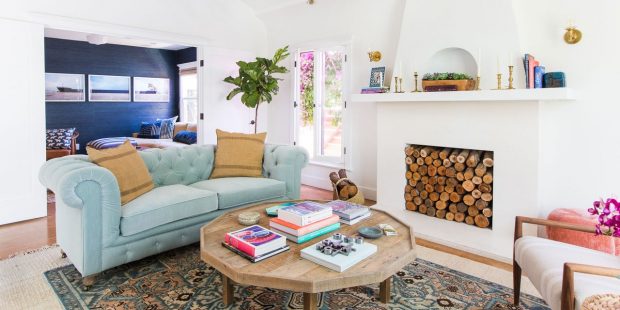 WHAT IS AN INTERIOR DESIGNER?
We've all heard of interior designers at one point, but do you know what this profession really does? An interior designer works alongside a client to plan and develop a safe, functional, and aesthetically pleasing space. Whether it's a residential home, apartment, office space, or large structure like a hospital or wedding venue, interior designers help bring an initial architectural design to life.
You may think that an interior designer simply helps a homeowner or business owner improve the look and feel of a space. In fact, they do so much more. Interior designers ensure that a space is functional and safe, taking into account construction codes and regulations so that the space will pass inspection and be suitable for occupation.
Interior design professionals may specialize in a variety of niches. Some of the most common interior design specializations include:
Corporate design (workplaces and offices).
Kitchen and bath design (primarily residential).
Healthcare design (hospitals, physician offices, dental offices, clinics).
Sustainable design (a focus on reducing energy consumption and waste in design).
INTERIOR DESIGNER VS. INTERIOR DECORATOR
An interior designer and an interior decorator may practically sound like the same profession, but in fact, they're very different. While it's true that both occupations work with clients to improve their interior spaces, they handle very different tasks. Together, however, they can help you improve your living space.
So, what's the difference between interior designers and interior decorators? Interior designers take a far more comprehensive approach to the planning, designing, and construction of a space. They work closely with the architect to map out the project and design the physical structure, including walls, flooring, and windows. Thus, interior designers need to be well-versed in architecture and construction. They also need to understand regulations and codes that will allow a space to successfully pass inspection.
Interior decorators, on the other hand, come in later during the construction process. These professionals focus on furnishing the space after planning and most of the construction has been completed. Interior decorators specialize in furniture arrangements, color palettes, textures, materials, and the overall aesthetics of a space. While interior decorators focus just on decorating, interior designers may assist in decorating and also design.
WHAT ARE SOME INTERIOR DESIGN SERVICES?
Now that we understand the differences between an interior designer and an interior decorator, it's time to explore some of the most important services offered by professional interior designers. From the initial consultation to the final walk-through, interior designers will help you create the space you've always wanted. On top of that, they'll ensure that your space is safe and functional for your employees or family.
Here are some of the services offered by interior designers:
Planning consultation: not everyone always simply knows what they want for the design of their home or office. An interior designer can help you with the process before the first sketch is even drawn. They can provide inspiration and offer reasonable and realistic ideas based on your tastes, space, and budget. Additionally, they can help reel in the imaginative homeowners to ensure that their plan is feasible.
Design: interior designers work closely with architects to design the initial layout and blueprints for your remodel or construction project. They'll help map out the initial design and structure to help plan out where major features, such as doors, walls, and windows will go. They can also help you determine the appropriate materials and dimensions for your project.
Materials: interior designers will help you select the right materials for your project, ensuring that they meet your design goals, budget, and what would work best in specific environments. This service is especially important for any outdoor construction projects, like an outdoor kitchen.
Construction: these professionals will work closely with contractors, architects, and construction crews during the construction phase to make sure that the final product aligns with the initial layout.
Decorating: some interior designers will also be able to help you decorate your space once construction is finished. This can be ideal if you don't want to worry about seeking out an interior decorator on their own.
PARTIAL SERVICE VS. FULL SERVICE INTERIOR DESIGNERS
Interior designers may also offer partial service or full-service packages. Partial services would be beneficial if you only need an interior designer for certain tasks, such as assisting with the design phase or helping you pick out the right kind of tile for a bathroom. Full-service interior designers, on the other hand, will assist you every step of the way to bring your space to completion. This will include planning, design, working with contractors and construction crews, and adjusting to any changes along the way. Full-service interior designers may also help you with the decorating phase near the end.
CONCLUSION – WHAT ARE SOME INTERIOR DESIGN SERVICES?
If you're in need of a beautiful, functional, and safe space for your home or office, look no further than consulting an interior designer. These professionals can guide you every step of the way—from initial floor plans to the final product—to ensure your creative vision for your space becomes a functional reality.