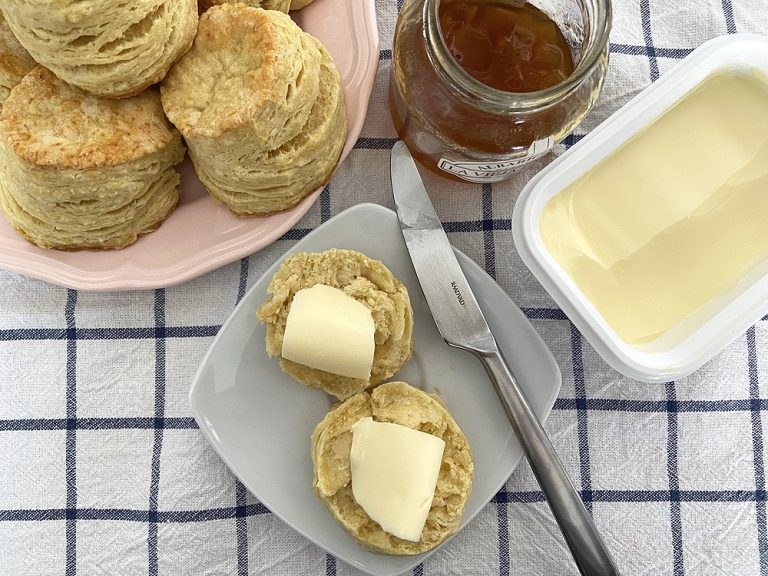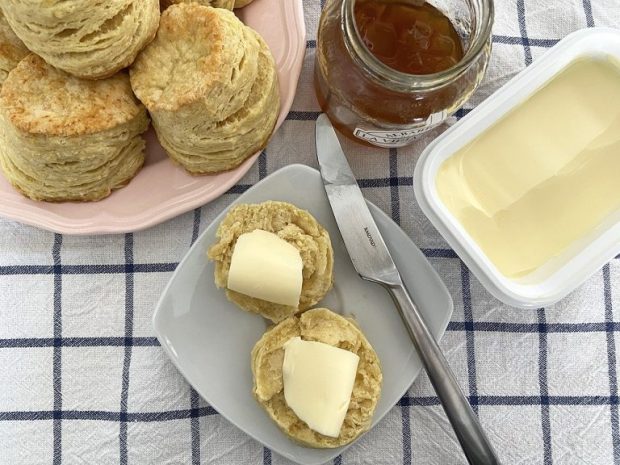 They are not cookies, nor are they sweet, they are biscuits in the USA or scones in the United Kingdom and can be described as a kind of delicious puff pastry that they serve for breakfast, a brunch, or a snack.
They require few ingredients to make and a few steps, but we assure you that your home will smell wonderful when baked and that they are so delicious that you will want to make them every weekend.
In Downton Abbey period movies and series, you will have seen them almost in every episode. They are served with butter (sometimes whipped) and jams and are essential with afternoon tea ( afternoon tea or high tea ).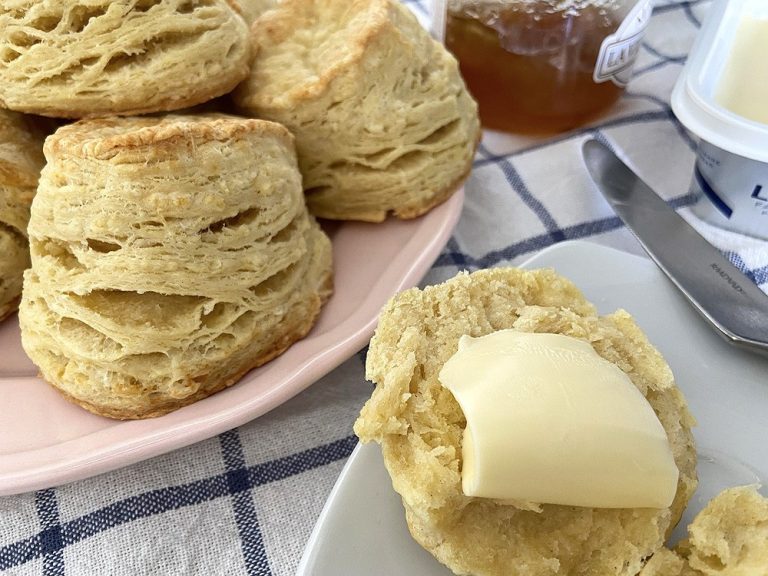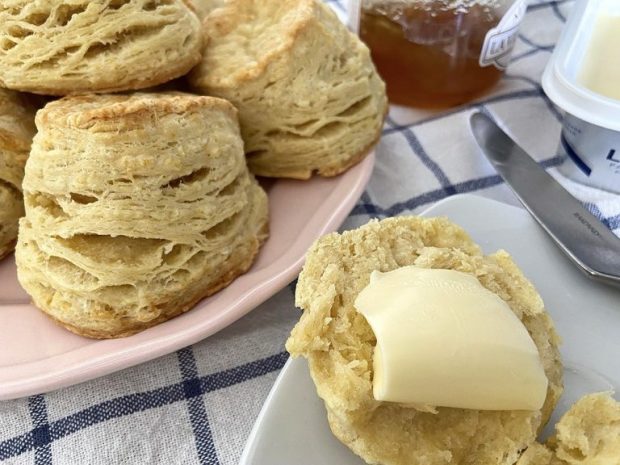 As the dough has butter and some folds are made, when baked, those layers that remind of puff pastry are formed, mmm… they are delicious, we love them! With this recipe, you will get 8 units, which you can eat at the moment or freeze and then taste another day. Now that we are settled in the dark autumn afternoons, we can't think of a better occasion to have a meeting and eat some with a coffee, tea…
Ingredients:
-2 + ½ cups * of flour
-1 teaspoon of baking powder/baking powder
-1 teaspoon of salt
-113 g of diced cold butter
-3/4 cup of buttermilk or kefir
Preparation: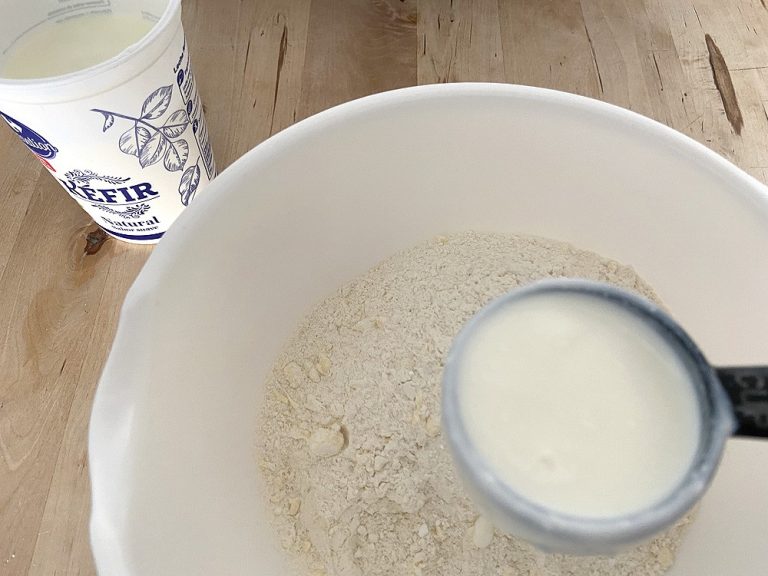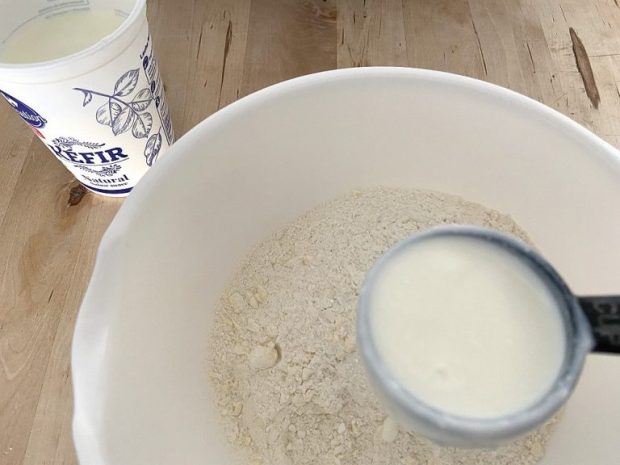 -Put the flour, yeast, and salt in the food processor and mix.
-Add the very cold diced butter and pulse several times, until it is slightly integrated. -Remove the mixture to a bowl and add the buttermilk. Mix first with a spoon and then with your hands making a dough. You make a chubby disk, cover it with plastic wrap, and put it in the freezer for 10 minutes. -You take out the dough, stretch it into a rectangle and fold it in three, and then in 3 again, you can see it better in the photos. You put it back in the freezer for 10 minutes.
-Preheat the oven to 200ºC.
-For the last time, you take the dough out of the freezer and stretch it into a rectangle of approximately 25 × 15 cm, and with a cutter or glass, you cut the biscuits. (Our mold-cutter was 8 cm in diameter and from there we took 6 discs and 2 more joining the cuts).
-Place the discs on a baking tray lined with paper and bake for 15 minutes at 200ºC until lightly browned.
-Take it out of the oven and let it cool on a rack. Serve or freeze.
*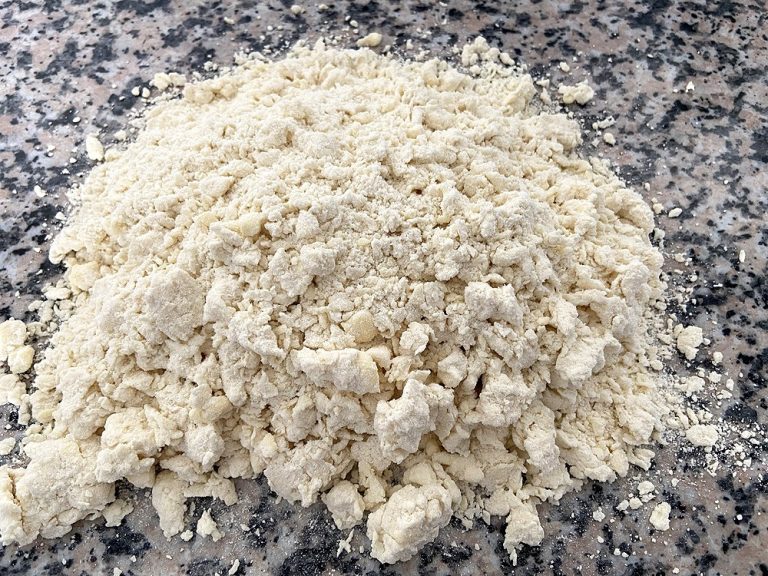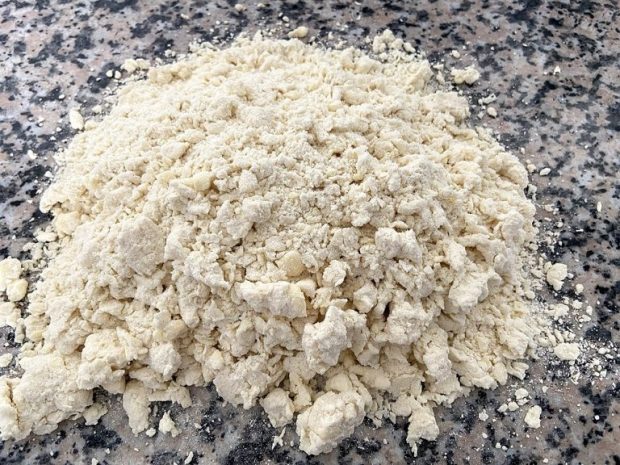 *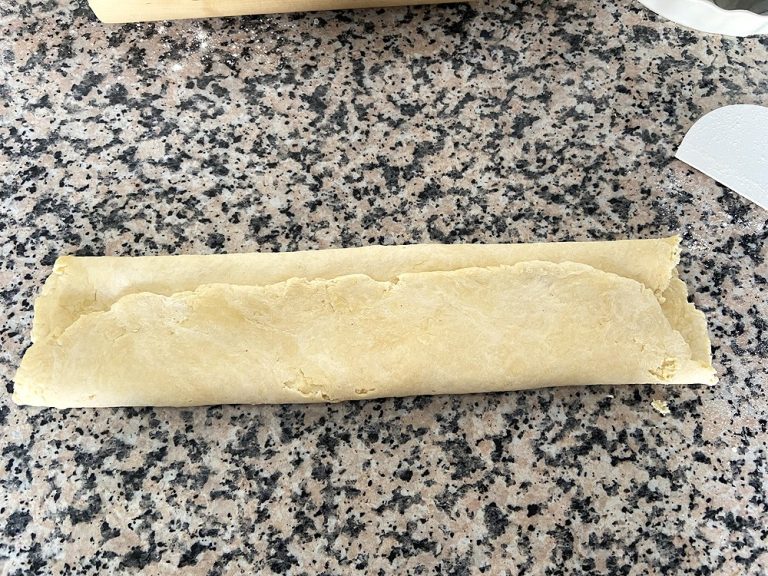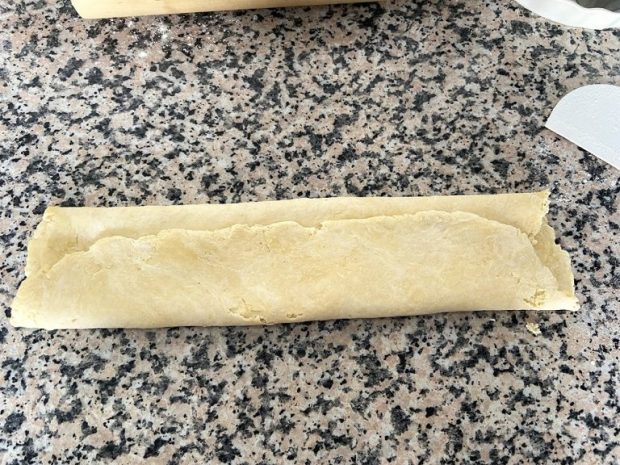 *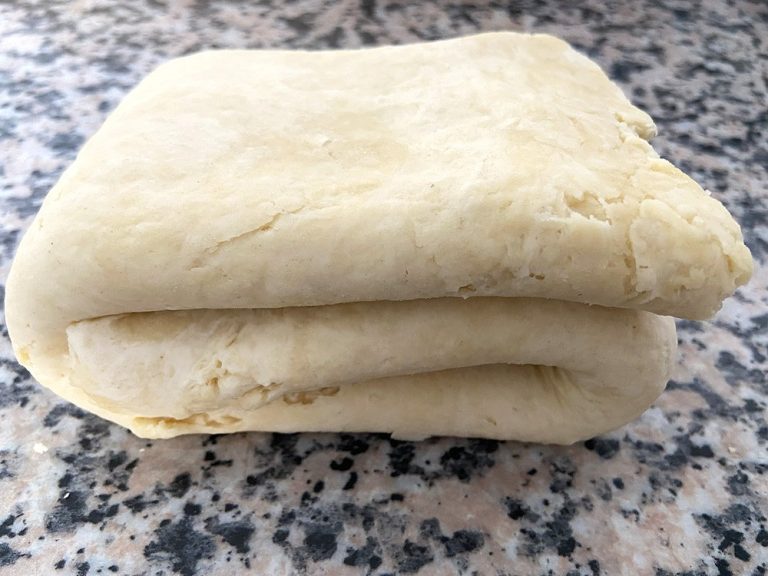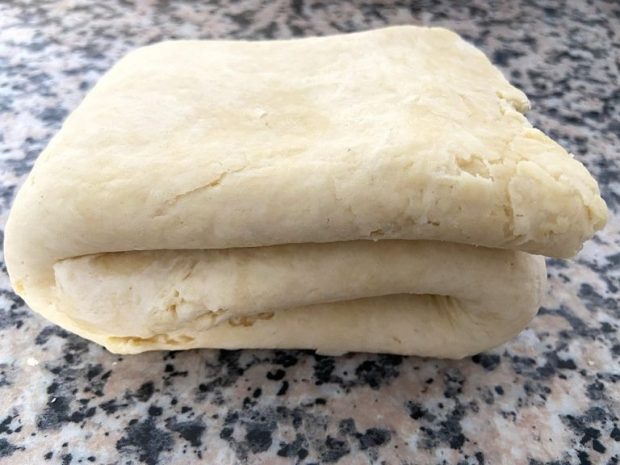 *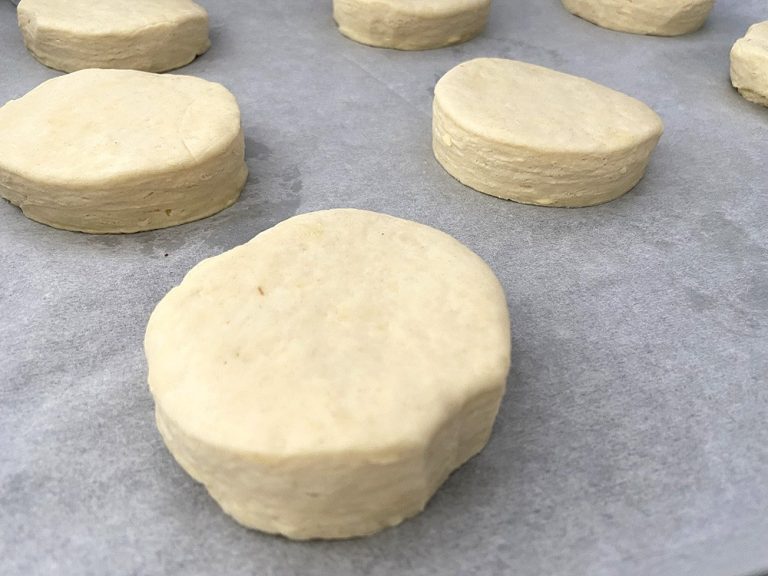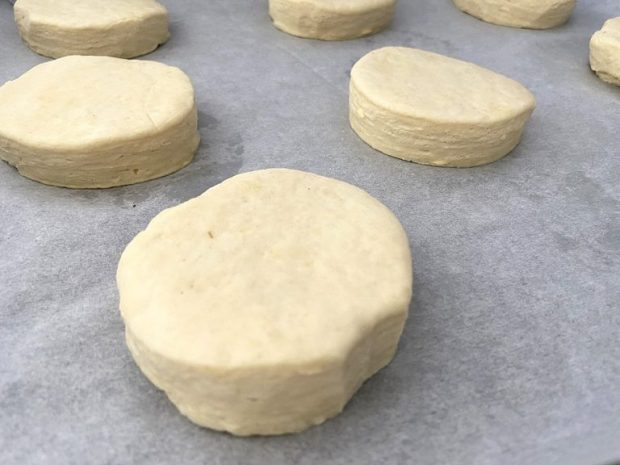 *