The skirt is a unisex item of clothing that has stood the test of time without ever going out of style. Initially created in wool, the skirt is now available in all materials over time, and we find it here in leather or imitation leather. 
She is sexy and assumed, even if she may seem vulgar in the eyes of some due to a certain fetishism around the material of this one. However, the leather skirt manages to shed this cliché and looks modern and elegant.
Today we wear the leather skirt for an assertive and modern look. Midi, mini, pleated, straight, split, the leather skirt is available in all models to adapt to any figure.
And if you're chilly, don't forget a good pair of tights underneath. 
How to wear a pleated leather skirt?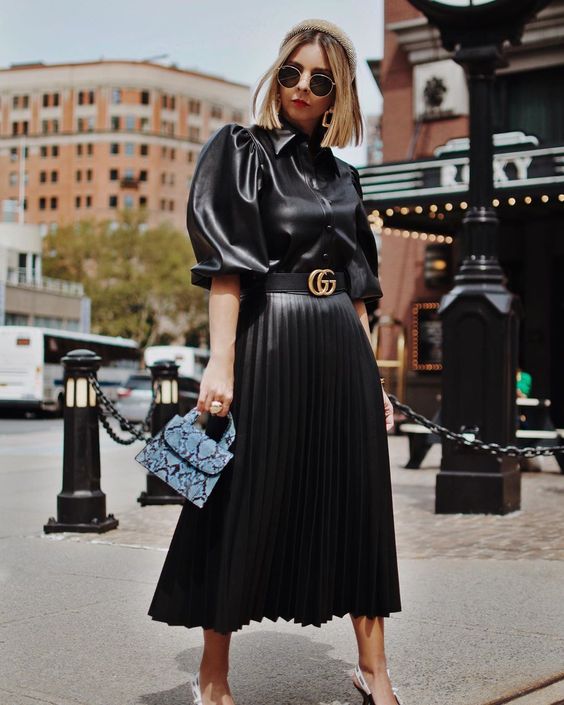 We play with the volume to draw the silhouette thanks to a pleated leather skirt.
This refines the waist before widening into a skater skirt which is adorned with pleats to create movement, in a midi shape. To have a chic look like here, pair the skirt with a pair of platform derbies, a white shirt, and a suit jacket.
How to wear a split leather skirt?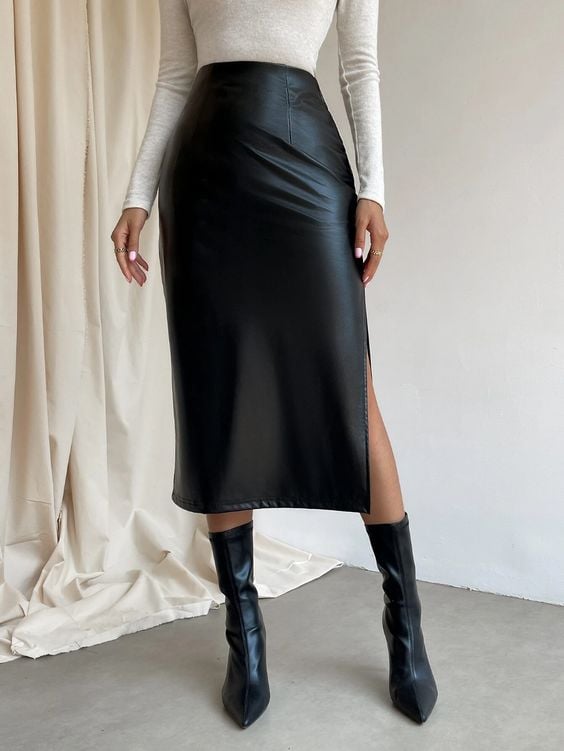 The leather skirt takes many centimeters to graze the ankles while revealing the leg thanks to a slit that goes up to the thighs.
We choose it in a timeless color – such as black, brown, beige, or ecru – which goes well with a blazer jacket or an oversized sweater. As for shoes, we opt for a pair of boots.