If there is one thing we are sure of, it is that every day more women know their body and accept it feeling beautiful inside and out. Each woman is unique, and there is no greater perfection than that achieved by knowing how to make the most of each of your curves, so today, we will talk about the waist and how to give it value by highlighting it with some key garments.
Don't miss out on the following tricks! 
Opt for high-waisted pants and a skirt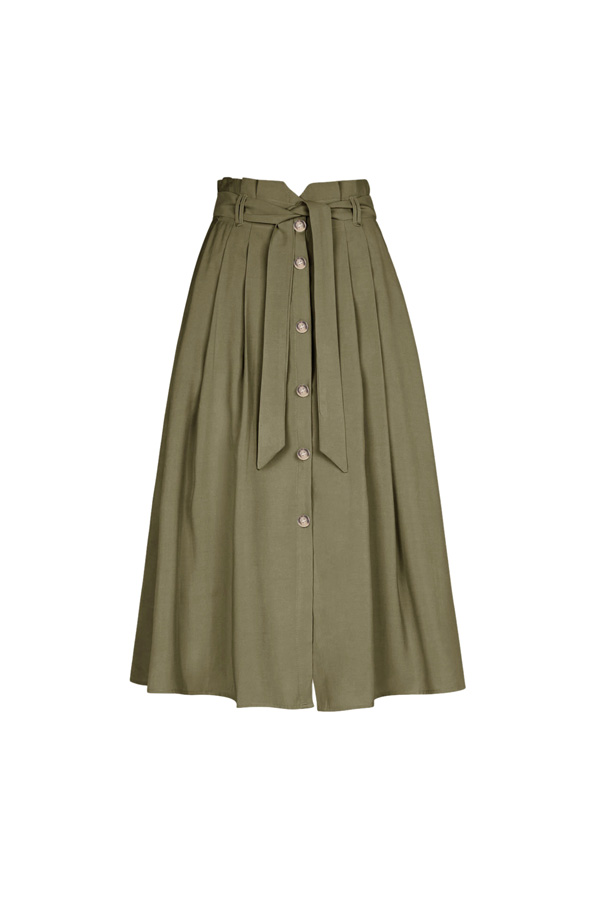 It is a reality that there are women who are more skirt and others more pants but in this case that does not matter, as long as you keep in mind that the high rise in both garments will be the best trick to hide the gut and thus enhance your waist.
These types of shots structure the silhouette and as if this were not enough, season after season this cut sweeps and is a trend! Can one ask for more?
The belt, the best ally to mark the waist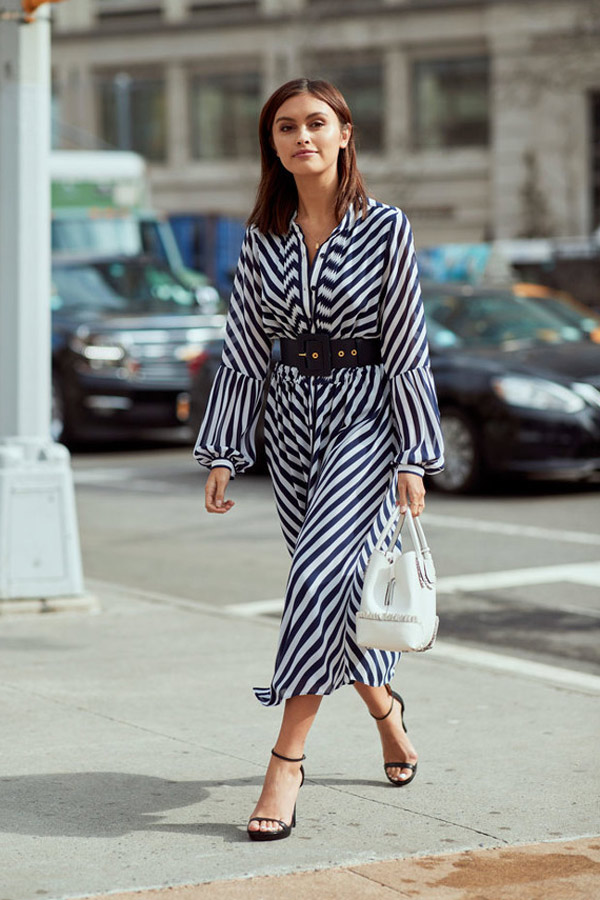 Those of you who know us know that accessories are always a plus in our outfits, and in this case, the belt occupies an especially important position!
A basic one will become the best of the allies as long as we are clear at what height to place it. You will achieve a wasp waist and an hourglass silhouette by placing it between the chest and the navel.
Do not forget to choose the ideal thickness, always proportional to your curves and your silhouette. Always a success in high-waisted skirts and pants, but also in blouses and outerwear as a final overlay that defines and gives the perfect chic touch to your looks. Concealing your belly and highlighting your waist is a piece of cake!
V-neckline to direct looks towards the waist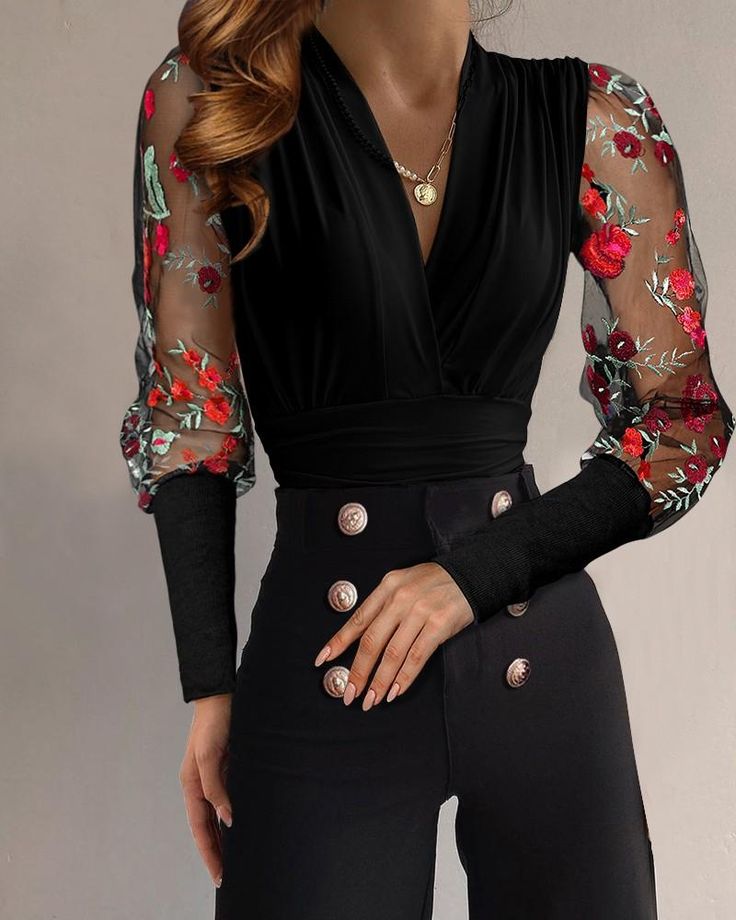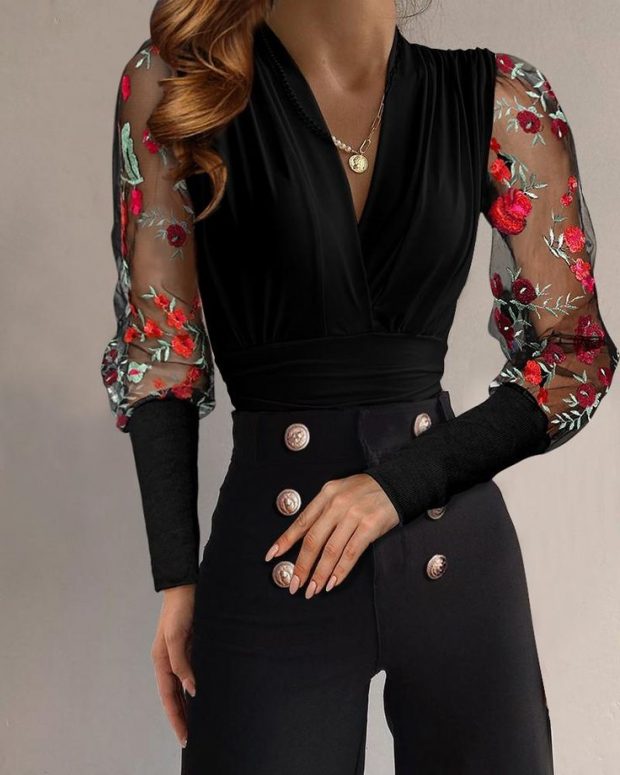 Perhaps it is the most subtle trick that we bring you today, but it is not the least effective for that. A two in one, since in addition to bringing your gaze to your waist, the V-neckline will create an optical illusion of an hourglass silhouette, super flattering!
The more pronounced the better, but… Be careful! Always keep your chest size in mind so as not to stop being elegant and maintain the harmony of your figure. You already know from previous posts, the less chest, the more marked, and voilà! Ready to succeed!
Tie your shirts and blouses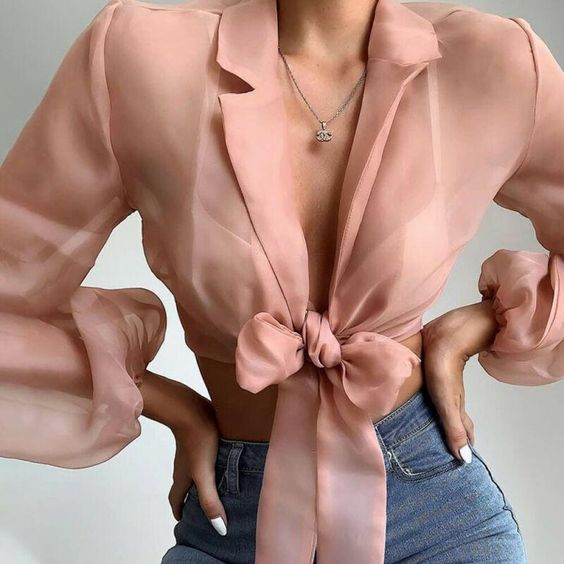 It is not just wearing the right garment, styling it correctly is the factor that determines on many occasions the final success of the look! For this reason, we cannot avoid taking from the memory drawer the trick that survives decade after decade: tie a knot with your blouse or shirt, even a T-shirt! But always with ahead! The knot must be between the torso and the navel, thus generating the optical illusion of balance and proportion. Who was going to tell you that this trick you used as a child to show your belly button was going to come back to mark your waist?