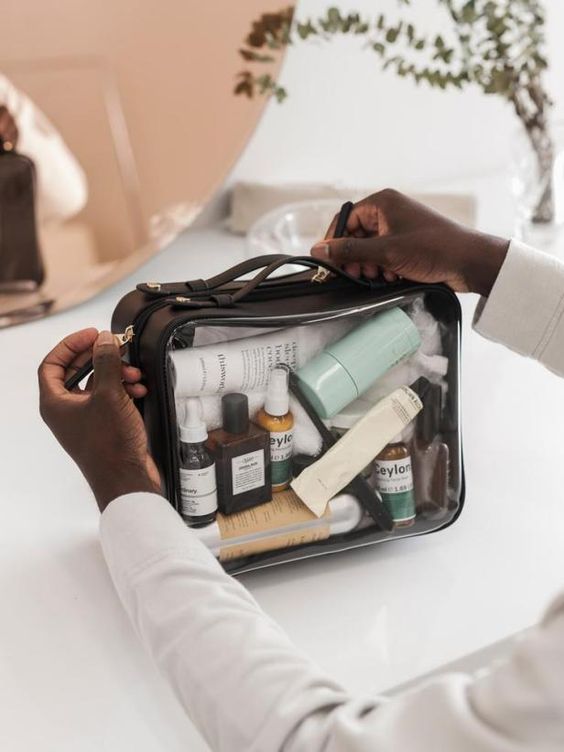 Traveling to a new destination is always exciting, whether it's a relaxing beach getaway or an adventurous trek through the mountains. While you focus on planning your itinerary and packing the essentials, it's important not to neglect your beauty routine. Looking and feeling your best while on vacation is essential for capturing those picture-perfect moments and making lasting memories.
Multitasking Skincare Essentials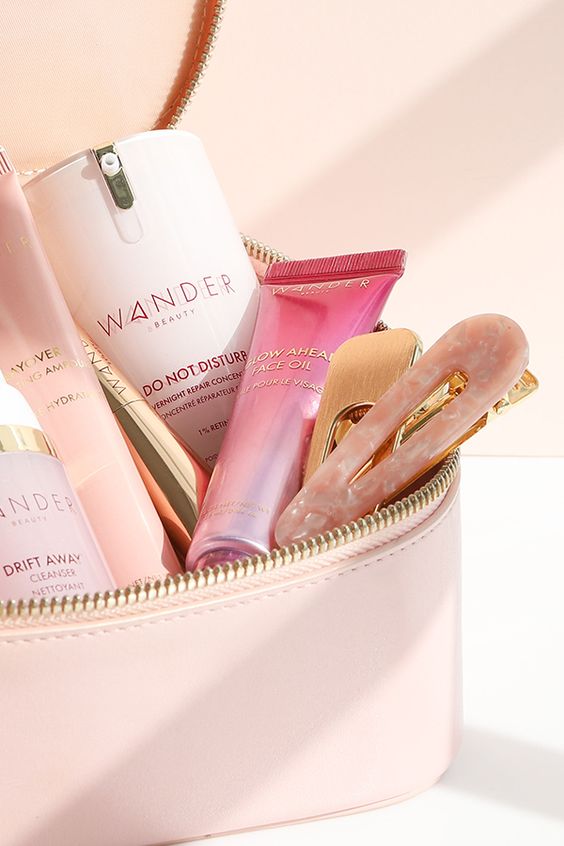 When it comes to traveling, it's crucial to streamline your skincare routine. Opt for multitasking products that can save space in your luggage. Consider packing a gentle cleanser, a hydrating moisturizer with SPF, and a versatile facial oil. These products will cleanse, protect, and nourish your skin, providing a solid foundation for a flawless vacation complexion.
Travel-sized Makeup Must-Haves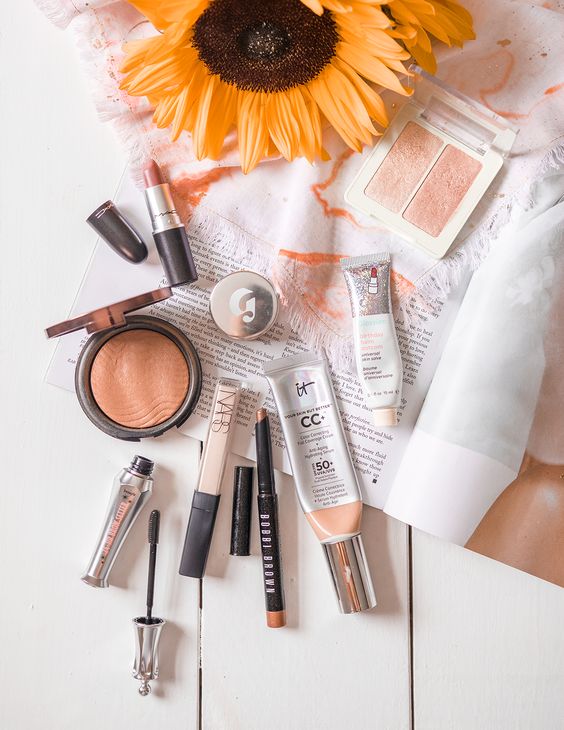 Makeup enthusiasts need not compromise their beauty routine while traveling. Choose travel-sized versions of your favorite makeup items to save space and minimize the risk of spills or leaks. Essentials include a lightweight foundation or tinted moisturizer, a compact eyeshadow palette with versatile shades, a waterproof mascara, a travel-friendly blush, and a lip color that can transition from day to night. These products will help you achieve a polished look without the need for an entire makeup arsenal.
Portable Haircare Solutions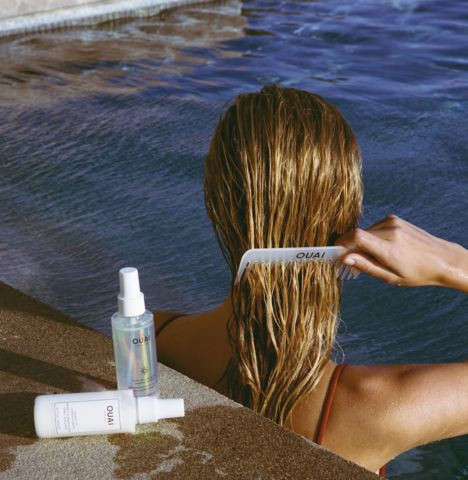 Maintaining your hair's health and style while on vacation is essential. Consider packing a travel-sized dry shampoo to refresh your locks between washes, a mini hairbrush or comb for detangling, and nourishing hair oil to tame frizz and add shine. If you plan to use heat styling tools, invest in a compact travel-sized hair straightener or curling iron to create versatile hairstyles on the go.
Skincare Travel Accessories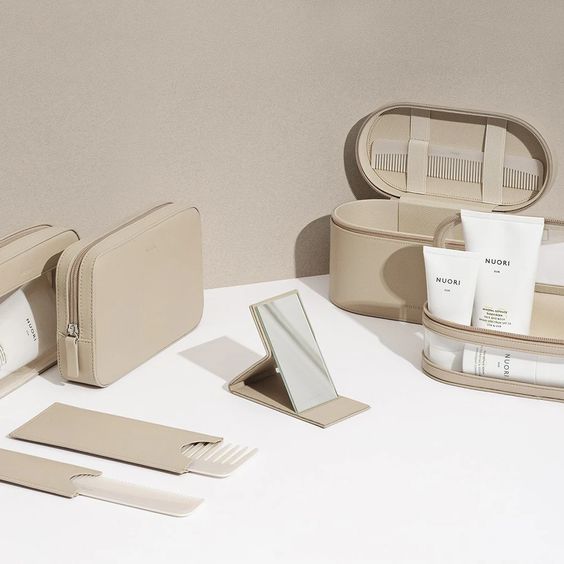 To ensure your skincare routine stays intact, invest in travel-sized containers and organizers. Transfer your favorite products into small, leak-proof bottles or purchase travel-sized versions from your preferred skincare brands. Additionally, pack a facial mist to keep your skin hydrated during flights and throughout the day. Don't forget to bring a soft, reusable washcloth or makeup remover wipes to cleanse your face at the end of a long day.
Sun Protection Essentials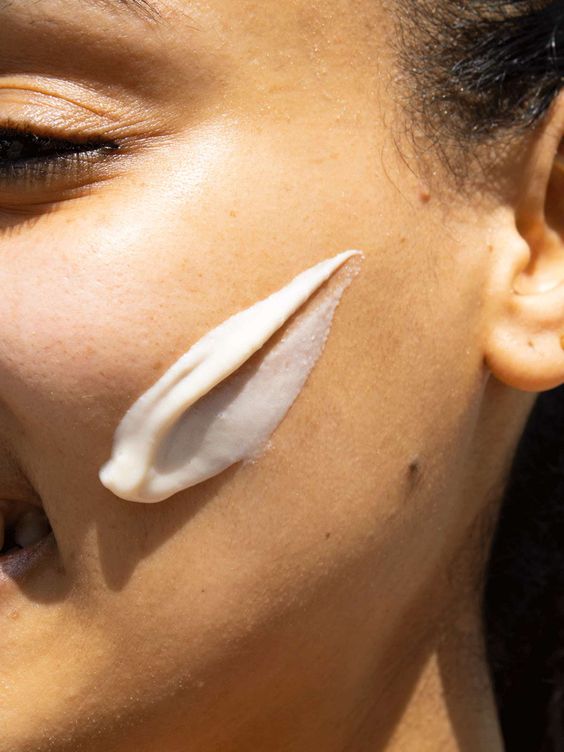 Protecting your skin from harmful UV rays is crucial during any vacation. Pack a broad-spectrum sunscreen with at least SPF 30 and consider a separate lip balm with SPF to shield your lips from sunburn. If you plan on spending extended periods in the water, opt for a water-resistant sunscreen to ensure long-lasting protection.
Hydration On-the-Go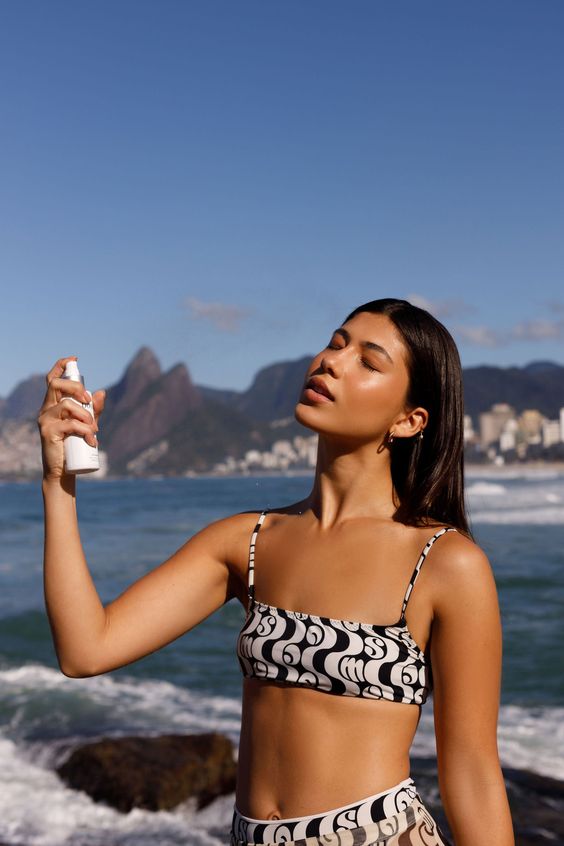 Traveling can be dehydrating, both for your body and your skin. Pack a reusable water bottle and make sure to drink plenty of water throughout your journey. Additionally, consider packing a hydrating sheet mask or a moisturizing mist for an instant pick-me-up during long flights or after a day spent under the sun. These quick and easy hydration boosters will leave your skin looking refreshed and rejuvenated.