Simple independent cameras that record video of the area in front of them, this was the conventional security cameras we know. For years, technology has imparted advancement in the utmost everything in the world, but security cameras stayed still despite the express technological upgrade in other manufacture.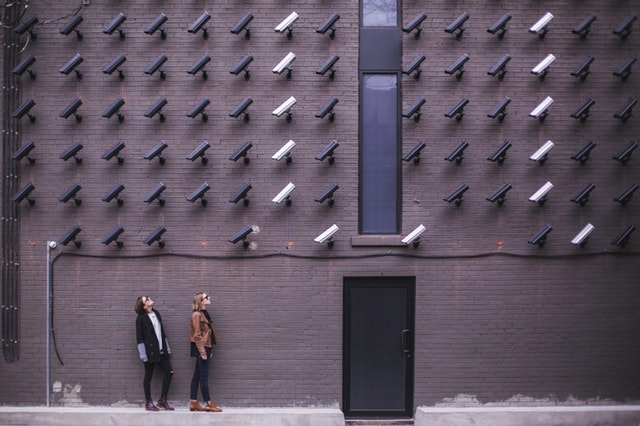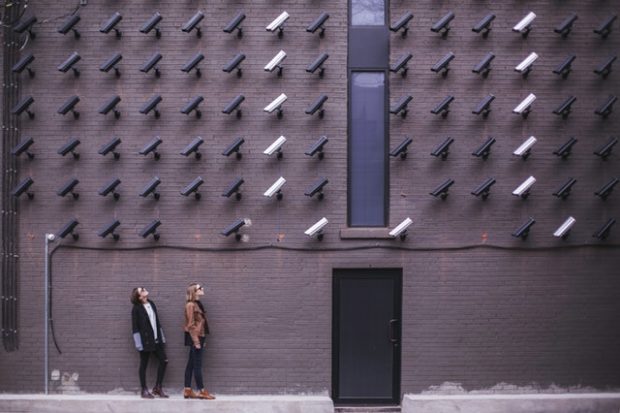 Conventionally, it is now starting to change. The magic of rapid high-tech advancement has finally changed security cameras to become stylish with an extra touch. There is a rapid sales on security cameras and is predicted to get fifteen billion more in the next four years.
The regeneration of the security industry is a happy leap for everyone, as this means better cybersecurity solutions. For a little help, here are seven security camera upgrades that are revolutionizing the industry.
Facial Recognition
Spooky as it may seem, Netamo welcomed us to the innovation of a new era of home security cameras. Facial recognition, which authorizes the camera to recognize members of the household, and therefore, send updates when someone enters home.
Facial recognition is a feature now being loved by parents of a school-age child; this gives them peace of mind knowing their child gets home safely. The owner will also receive information if a stranger is attempting to register their home.
360-degree Fields Of View
Pixilation was once the hardest problem when it comes to security cameras. Back then, the people in the recorded video were challenging to recognize due to Pixilation. Now, cameras have emerged into significantly the best of all technologies. Wide-range cameras up to a 360-degree field of view are the innovation of Sentry 360 Inc. and German company Mobotix. Awesome right? Though most of the cameras only offer 130-degree views, this is reasonably comprehensive when placed in the corner of the room.
Night Vision
A camera only good in daylight is not useful as it may seem, remember anything can happen at any time. As such, at home security cameras have increased a notch by having night vision abilities. Day and night these cameras are there to do your bidding, but what about extreme weather conditions? Well, they also raised the bar by making the camera's design moisture-resistant and robust. Now you'd be confident rain or shine, day or night, you and your family are safe from harm.
Smartphone Integration
Smartphone integration is one of the highly anticipated upgrades. Not only for homeowners but became a hot topic for police officers too. This feature would allow a user to change a camera's angle directly. Isn't it cool? We are now cutting out the hard-wired system and revolving everything to be better.
Two-way Talk
Have you ever seen a camera that talks? In the new generation, cameras are not intended only to see but also to talk. Nest Cam has been achieving its goals in pioneering this feature. This feature would allow people to talk to each other. This feature is popular with parents and pet-owners that continuously communicate with their child or pet remotely.
Think about your pet eating or destroying anything in your home, and you want him or her to stop. Saying words transmitted from you to your home would get the attention of anyone or anything. In this sense, you'd be able to reprimand anyone or scare any strangers trying to steal from your home.
Solar power Integration
Spending money is something we want to avoid. Hard-wired cables and installations would be costly and hassle. By the solar power integration feature, you'd say goodbye to hard-wires and say hi to wireless systems. Big business and companies are now anticipating for an extensive range of access to solar power integration for security cameras.
A company, MicroPower Technologies, has introduced a Helios camera system. Designated for wide-range security and is powered by solar integration that can last five days and is rechargeable three thousand times.
Voice Control
If you have used Siri or Google voice control, this feature is similar. This feature allows the user to state a phrase and command the cameras hands-free. If you want to keep command of your household, this feature is a must. It goes from locking the house up, turning on and off the cameras or even closing the garage door. You can make magic with the sound of your voice.
Takeaways
Over the years, home security has, without a doubt, changed massively, and these security camera upgrades present the most advanced, latest technologies so far. From Solar integration, two-way talk to facial capabilities and voice control, the security cameras have moved forward ten steps. These innovations were all made to be as simple to use and to keep our homes protected inside and outside. Keep in mind that our security is our top priority, and to keep our family safe, home security cameras are always reliable.
Author's Bio:
Tyler Pack is a real estate consultant and journalist, with a passion for smart homes technology. He is keen on writing about home and property security, and cybersecurity.