With Thanksgiving just around the corner, it's time to brush up on your recipes, grab that PSL and perfect your fall wardrobe. While finding your fall menu and coffee can require hitting the shops, sharpening your style can be easily achieved by shopping online.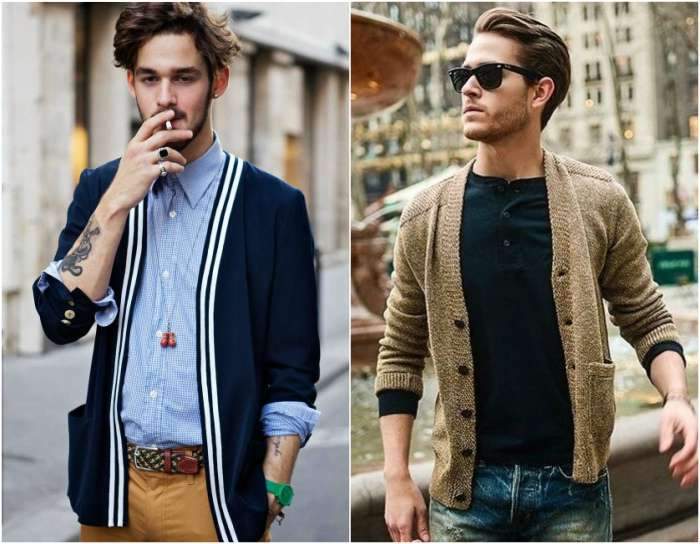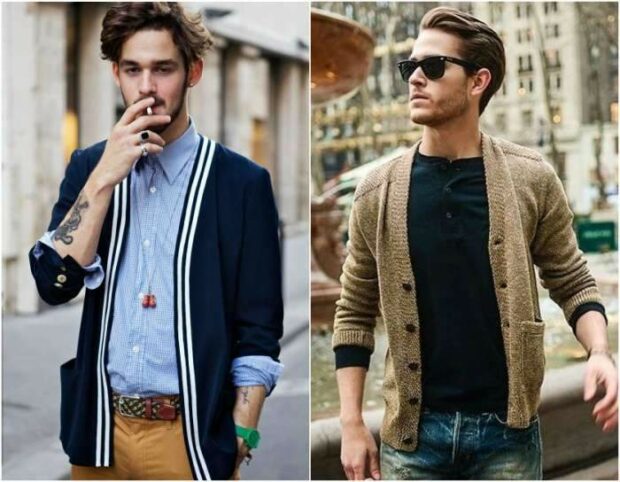 Classics are back in a big way this fall, and a complete wardrobe will include at least one cardigan. With a variety of styles, from bulkier knits to slim-fit vests, the cardigan has evolved, and selecting the right pieces for your wardrobe is easier than ever. Here are a few tips on the top cardigans for fall and how to style them. Learn more.
V-Neck Cardigans Offer a Classic Look
When you think of cardigans, the classic V-neck style nearly always comes to mind. With their snug fit and cozy fabrics, these sweaters have cemented their place in fashion for good reason.
To pull off this classic look, combine a cardigan with a crew neck tee and jeans. If you need to dress up a V-neck cardigan for a more formal event, try layering with a button-up and patterned tie. Complete the look with a pair of loafers and a scarf if it's especially chilly.
Cable Knit Sweaters Work Well with Button-Ups
If you are more of a fan of cable knit sweaters, pairing these men's cardigans with button-ups is the way to go. Because these sweaters offer a chunky and thick fabric, wearing such a shirt under them helps them to retain their structure.
These cardigans can be worn in any shade, but neutral and darker colors often work best. For an effortlessly cozy look, you can combine these sweaters with a pair of dark-colored jeans and some boots. This provides you with a fall fashion sense that helps you stand out from the crowd right away.
Try a Double-Breasted Cardigan for a Unique Style
If you want to establish a distinct style throughout the season, looking into a double-breasted cardigan won't disappoint. With their buttoned design, these men's cardigans can easily help you pull off a sharp look.
Whether you are a fan of lighter colors or darker shades, you can combine these with a button-up and tie, or pair these cardigans with slacks or khakis for another classic look. For shoes, you can go with either loafers or boots.
Try Longline Sweaters for Maximum Comfort
If you want to make the most out of your time at home during this fall season, getting some longline cardigans is your optimal fashion choice. With their cut and silhouette, these knitted sweaters are the ultimate match for a cozy yet sleek wardrobe.
Longline men's cardigans are lightweight but still retain their draped quality. This makes them ideal to be worn with crew necks. These sweaters work well with fitted jeans and slacks alike. To finish this look, you can get a pair of Chucks or boots. This look is ideal for a more laid-back style.