Just a few years ago, the word "influencer" was one that not many people even knew, and the ones who did understand it didn't take it very seriously. Influencers have gone from being one kind of woman who probably sells flat tummy tea to a multi-million dollar industry that fashion houses simply cannot do without. Influencer marketing has overtaken traditional types of marketing as the industry leader; these days, some brands dedicate their entire budget to influencer and social media marketing! People look to influencers for all kinds of things; for tips on where and when the secret sales are going down; for advice on the best kind of fashion for your body type; for genuine and honest reviews of brands that they work with and wear. An influencer with many followers and a reputation for being honest can make or break a brand!
Since the influencer industry has grown to be such an integral part of the lives of so many people, particularly in the fashion industry, we thought we would put together a list of the UK's top ten fashion influencers. The influencers on this list will be able to fill you in on all the do's and don'ts of flawless style. If you never want to make another fashion faux pas again, check out the influencers on this list for inspiration.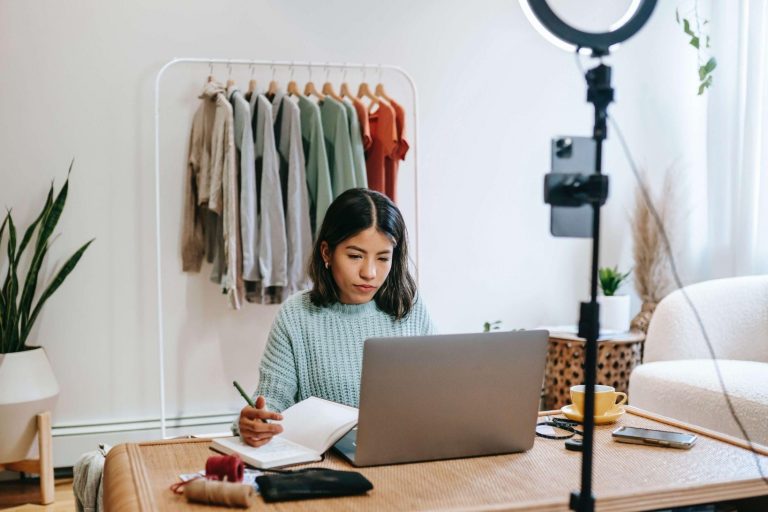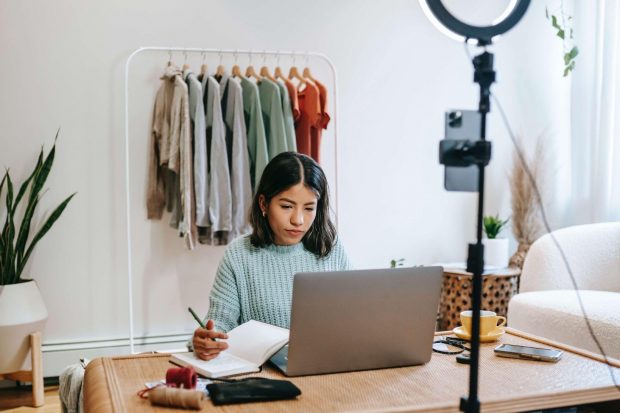 Image by Liza Summer via Pexels
Sherlina Nym
Location: London
Followers: 1,4 million
Though she is German-born, the gorgeous Sherlina Nym now resides and works in London. While she is not most active on Instagram, her influencer career got started on Twitter with her OOTD (outfit of the day) posts. Sherlina has a hot, modern street style look and is something of a sneakerhead; she loves to purchase the freshest, limited-edition sneakers and trainers from brands like Nike. As all good influencers should, she often holds giveaways collaborating with huge brands, which keeps her following growing. Sherlina is also known for her travel vlogs, documenting her time traveling all over the world.
Zeena Shah
Location: London
Followers: 73,8 thousand
Zeena Shah is known for her fashion, beauty, and lifestyle influence, as well as her love of bold, bright colors. She encourages her followers to try wearing a different color every day (on Wednesdays, obviously, we wear PINK). Her use of multiple prints in one outfit (power clashing) really makes her outfits stand out from the everyday thing you might see on the street. Recently, her fans were treated to the incredible spectacle that was Zeena's British-Indian wedding. Naturally, it was a riot of color, and Zeena couldn't have looked more beautiful.
Zoe Sugg
Location: Brighton, East Sussex
Followers: 9,3 million
Zoe Sugg's fashion career began on YouTube, and she still has a huge presence there. Not only is she a fashion influencer and, as of recently, a mom, but she also has a separate, empowering brand called Zoella. Zoe's style is quite feminine, with lots of warm neutrals and soft floral prints being featured prominently on her feed. Her feed has a VSCO girl look to it; it's quite bright and modern.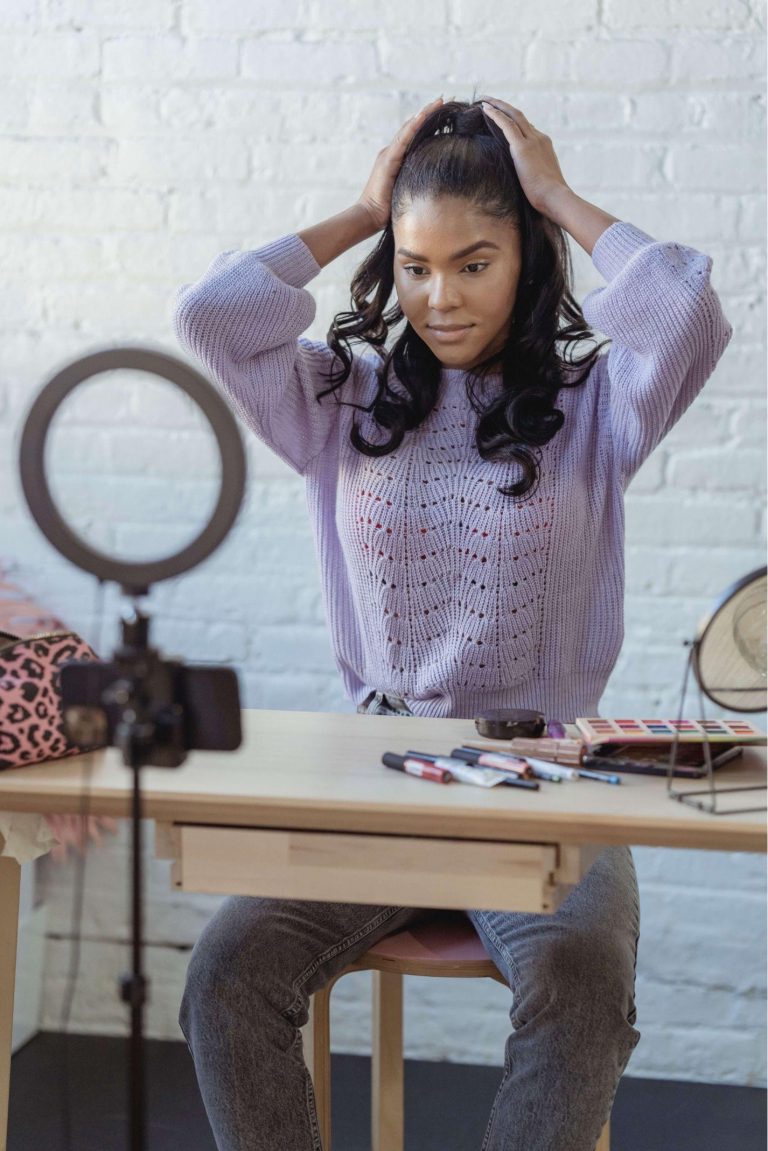 Image by George Milton via Pexels
Noorie Ana
Location: London
Followers: 94,3 million
Sleek, Parisienne minimalism, and neutral colors are what you can expect to see on Noori's feed. Her style is classic, with modern cuts and gorgeous necklines aplenty. Noorie is a big fan of brands like Zara, which are a little more accessible to her fans than the luxury brands she favors for accessories. One of her favorite thighs to post is a try-on haul, where she tried on all of the clothes that she purchased on a recent shopping trip.
Catarina Mira-Rose
Location: London and Lisbon
Followers: 68,5 thousand
Catarina Mira's moody shots and slightly androgynous style are what set her apart from the rest of the pack. Her feed features a modern look, but it is still warm and accessible.  A lot of film-style edits offset modernism perfectly. Lots of linens, smooth knits, and beautifully structured trousers are what you can expect from this fashion influencer.
Eniswardrobe (Eni Illori)
Location: London
Followers: 22,5 thousand
This Nigerian beauty is the queen of coordination. She is always the most well-put-together woman on the street. Her looks aren't too over the top and formal, but they aren't too casual either: they're just in the middle, perfect for us! Fans love her classy but straightforward approach to style.
Mercer 7 (Erna Leon)
Location: London
Followers: 59,3 thousand
Erna is a huge fan of the capsule closet and shopping as sustainably as she can. Her dark and moody edits, her slightly masculine style, and her gorgeously tailored coast are the things that define her as an influencer. Erna's look is incredibly modern, but not so modern that it's avant-garde. She's the modern woman that has everything: a flawless sense of style, a growing following and career, and a wonderful family.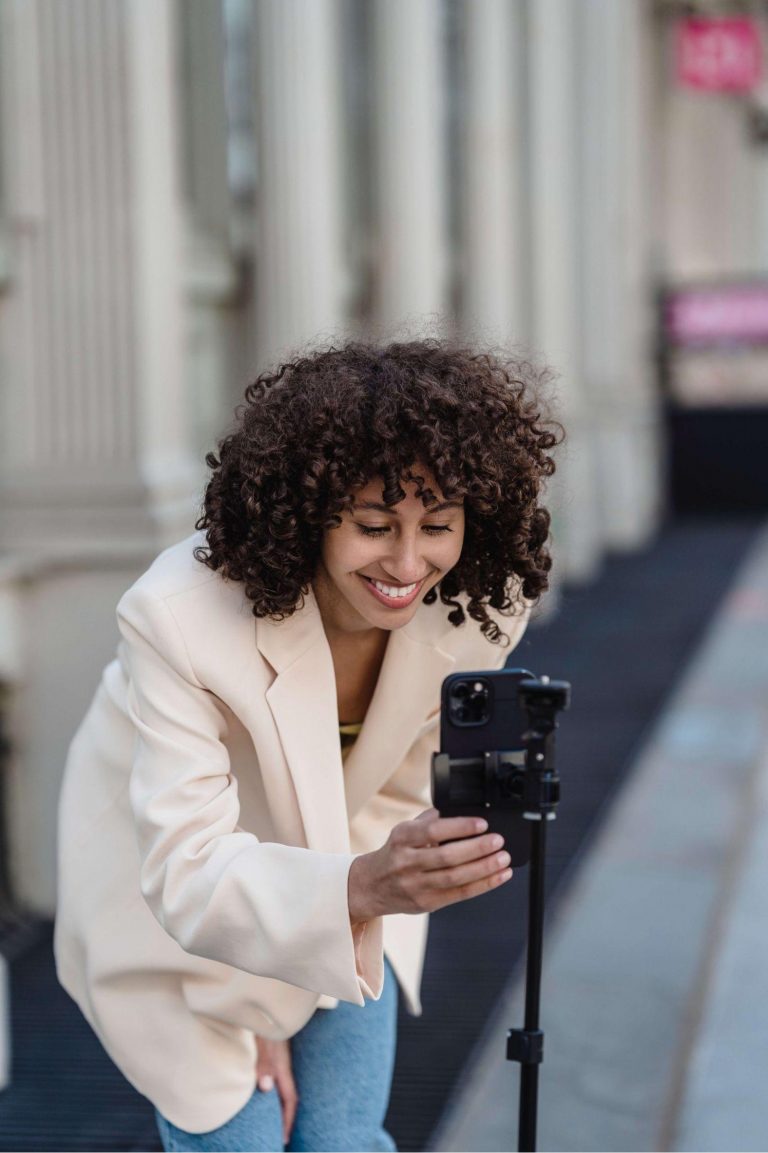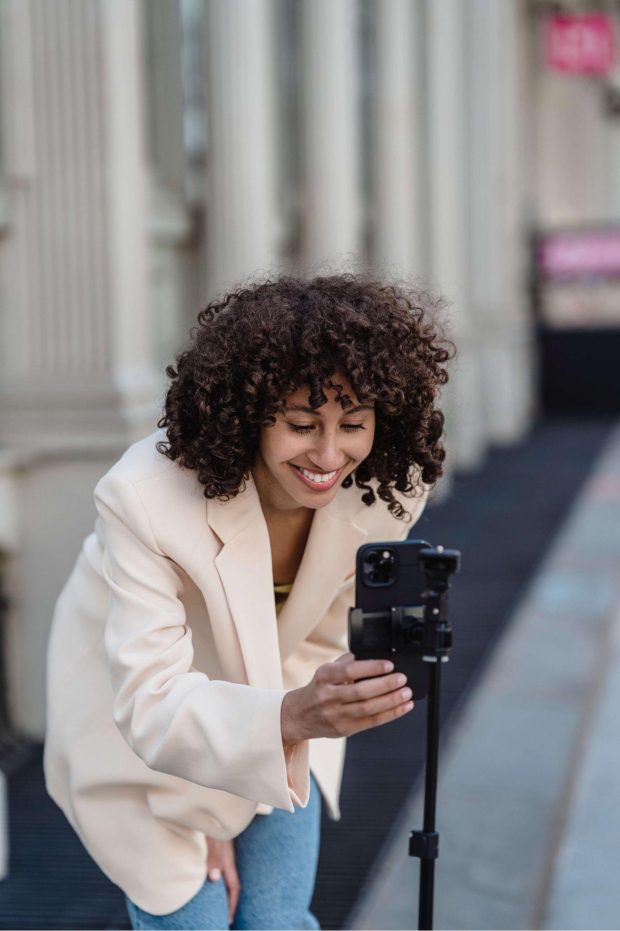 Image by Blue Bird via Pexels
Abimarvel (Abisola Omole)
Location: London
Followers: 44,1 thousand
Abi's work is truly a joy. One of the few plus-size influencers that make it to the top of the rankings in the UK (thankfully, this is a trend that is rapidly changing!) Abi is not shy about speaking out for inclusivity. Her personal and home design styles are both chic and modern but still comfortable. Her dresses and skirts add a soft element to her look, and her furniture is downright drool-worthy.
Lizzy Hadfield
Location: London
Followers: 573 thousand.
While followers come to her feed for her style, the glimpse that they get into her life and her personality is a massive part of what makes them stay! Lizzy's style is so incredible that she has even got her own shoe line. Her feed features tomboy-ish looks and legs for days, and who could say no to that combination!
Modest Mira
Location: Manchester
Followers: 86,8 thousand
Amira embraces a modest style of dressing, but don't think for one second that that means her looks are bland. Amira is here to show the world that modest dressing can be everything that other kinds of fashion can! Amira's beautiful layers create incredibly interesting looks…no wonder she's on her way to the top.
Wrap Up
Whatever your style, you'll find inspiration from at least one of the lovely ladies on our list.