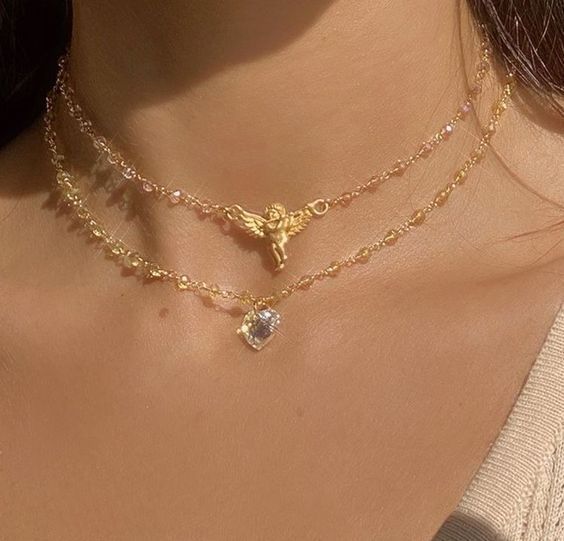 A necklace of personalized letters, bracelets with multicolored charms, and fancy earrings for originality. If their singularity boosts any look in the blink of an eye, be careful not to fall into the trap of poor-quality jewelry. 
Costume jewelry to wear in moderation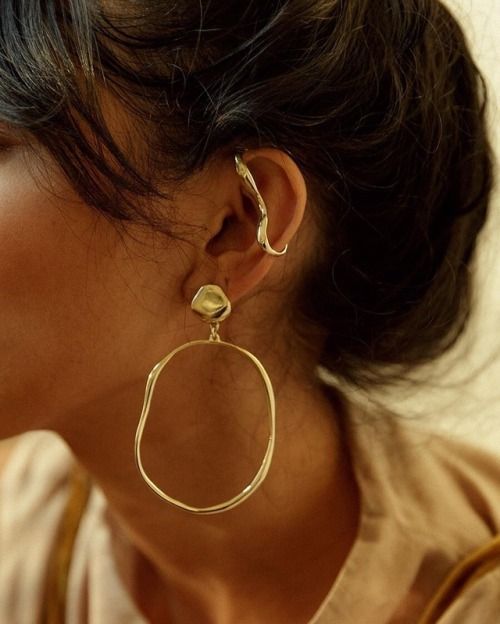 A bib necklace or bracelet with multiple rows won't always look sophisticated. Stacking shapes or stones, even precious ones, is more likely to give an overloaded effect. 
To wear the wide shape without giving the impression of suffocating your wrist, opt instead for an open cuff bracelet or even layer several thin and light bracelets or necklaces. If you have a strong penchant for gemstones, choose large fine stones with a rather opaque appearance, such as quartz or jasper.
Jewelry offers you a multitude of symbols imbued with emotion: hearts, flowers, keys, and many others… The idyllic universe nevertheless has its limits and can create an overdose of tenderness! In addition, these symbols seen and reviewed are found everywhere in the trade which accentuates the cheap effect. 
To get away from the too-childish universe, focus on a single symbol, whether on a necklace or a bracelet. Even if the charm bracelets catch your eye, the elegance will not be the same.
Orient yourself towards rounded shapes and pastel and pinkish hues that you will find on pearly pearls, stones such as opal or quartz, or even on pink gold. 
Preferred styles and colors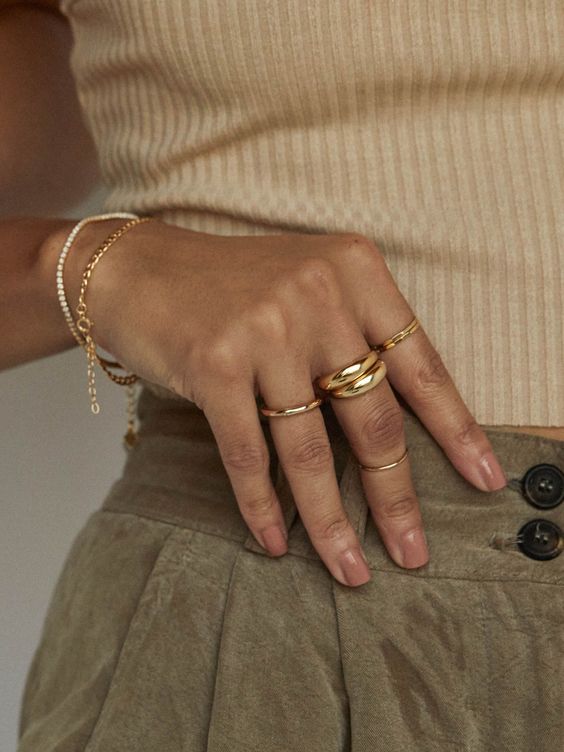 The term vintage can quickly fall into the mixture of genres and eras: antique, baroque, art deco… With nostalgic madness, we can quickly get lost in time and land on the kitsch sphere. For a refined vintage look, choose above all the style that suits you.
For more originality, play on the shape by opting for head jewelry or arm jewelry in the shape of a snake.
If you are fascinated by the work of painted enamel or the bucolic symbols of the Art Nouveau period: opt for a medallion, a ring, or a pair of earrings and avoid the complete adornment which will transform you into a decorative object.
Unlike jewelry that is too white, an infinite number of bright colors will look fake. Unless it is a unique piece of fine jewelry, the accumulation of colors blurs perception. It is better to favor bright and nuanced colors present on fine stones such as agate or topaz for more refinement.
For a bracelet to fall gracefully on the wrist, it must have a certain finesse. A bracelet with large metals or graphic earrings must appear rigid to remain chic.
For this, bangles will be your best allies, as well as clasps. They will ensure suitable support which will avoid a heavy fall on the wrist. Pay attention to the size which must fit around your forearm or your wrist according to your desires.