Shopping for bras and underwear is something every woman does more than a few times in her life. Still, no matter how long you've been doing it, there are always questions. These questions pester you every time you see an ad, try on a bra, or talk to other women about intimates. Leaving these questions unanswered could lead you to settle for bras and underwear that are less than satisfactory. On the other hand, getting answers should help you find modern pieces that raise your standards—balconette bras, plunge bras, thongs, and high waist panties that feel comfortable and sophisticated while supporting the female form.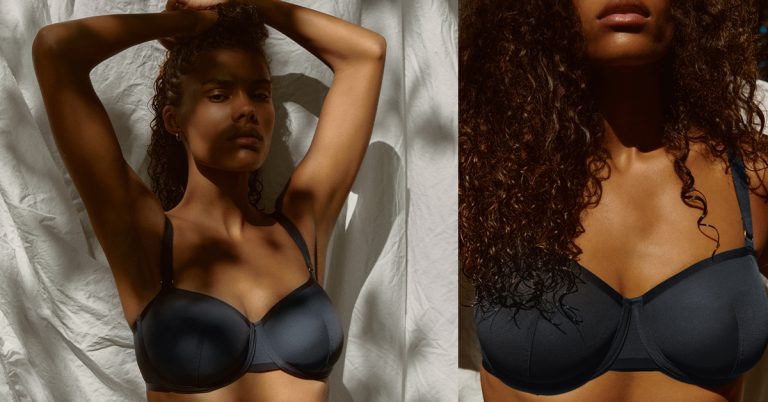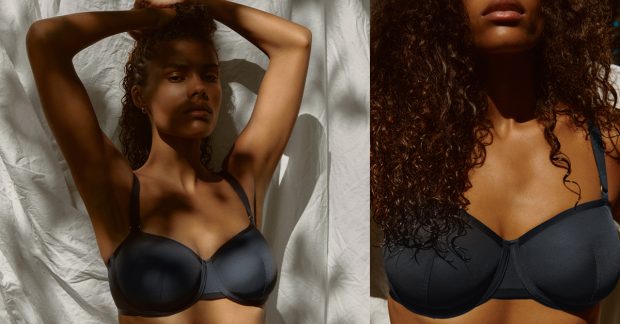 What's the Deal with Sizing?
For years, you may have worn a few standard sizes offered in popular lingerie stores or department stores. Trying on those bras usually leads to a little bit of heartbreak as you settle for an ill fit. "Good enough" is a frustrating place to be when it comes to intimates and can impact your connection to your body. Unfortunately, you've been subjected to a century-old sizing system that just doesn't work. You need to find innovative brands that set themselves apart from the conventional and help you redefine your standards by offering bras with sizing based on real bodies.
So, what is demi bra, plunge bra, and balconette bra sizing going to do for you now that you know what you need to find? A different approach to bra sizing could help you uncover and wear pared-down, elegant pieces you might not have considered before. Weren't you dying for a change, anyway?
Who Should Wear Unlined Bras?
You might have heard some whispers about who can pull off an unlined bra. Unless they were about how amazing an unlined bra can feel, they are not relevant. With some of the elegantly engineered designs by bra brands that took a fresh look at bra structure, women with busts both large and small and of all different shapes can enjoy unlined bras.
If you want to find an unlined bra that works for your unique sense of style as well as your shape, look for a brand that offers only unlined bras. Make sure your new bras are made with luxury materials and components like a flexible underwire to accentuate your shape without unnecessary padding.
What Kinds of Materials Should I Look For?
Materials may be a determining factor for you, but don't be afraid to get a little out of your comfort zone if you've never owned a high-quality set of intimates. Unlike conventional bras that feature cotton or a cheap blend, bras with innovative materials such as power mesh and luxe microfiber are better suited to fit your body and your lifestyle.
If you're looking for thongs, bikinis, or high waist panties, you can find premium modal bottoms that rest flat against your lower back for a smooth, comfortable fit. You may find high waist panties in a power mesh that pair beautifully with a power mesh bra.
Where Is It Appropriate to Wear Mesh Bras?
A bra with power mesh material can make a statement, regardless of whether someone else sees you in it. As long as you're comfortable with the material and how it works with a flexible underwire to accentuate your natural form, you can wear a mesh bra anywhere.
There are many different ways to wear or style a bra with power mesh. If you have a mesh bra black mesh is ideal for styling under blazers or wearing under darker T-shirts. If you choose a vibrant-colored mesh-like bright red, you can play a little with tastefully allowing your bra to show from behind semi-sheer tops. That trick may not work in an office environment, but it's certainly a power move in casual settings.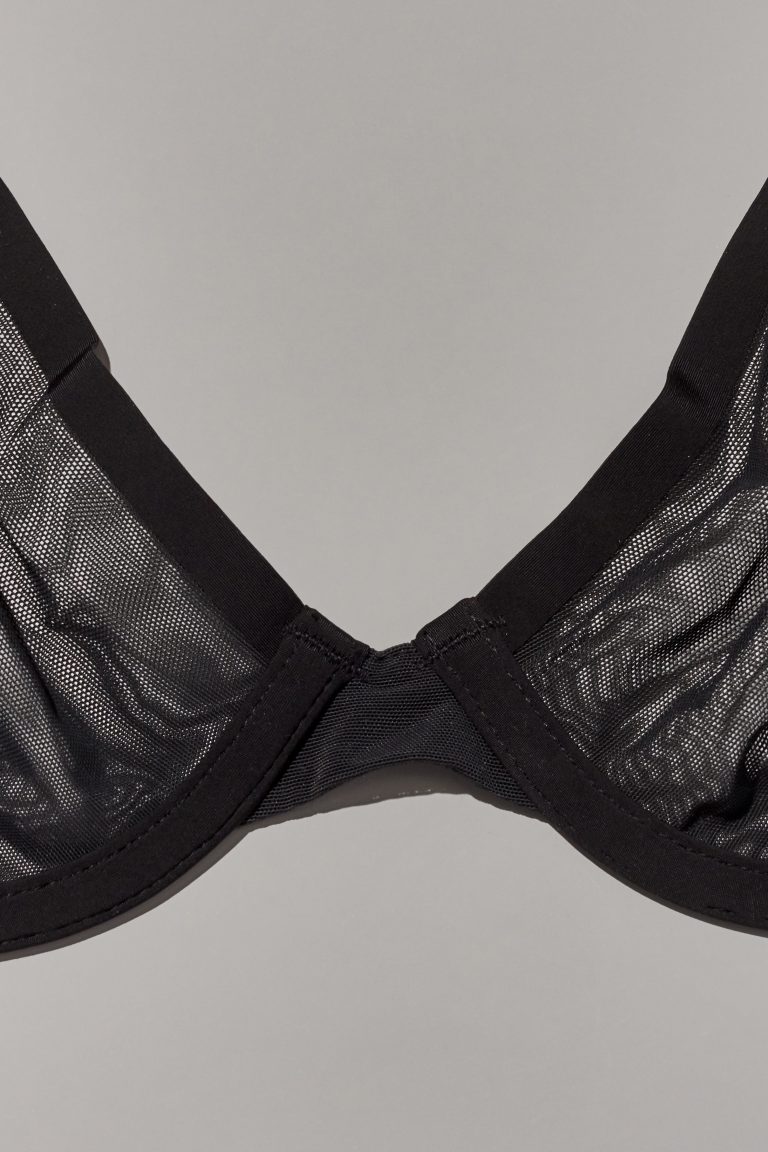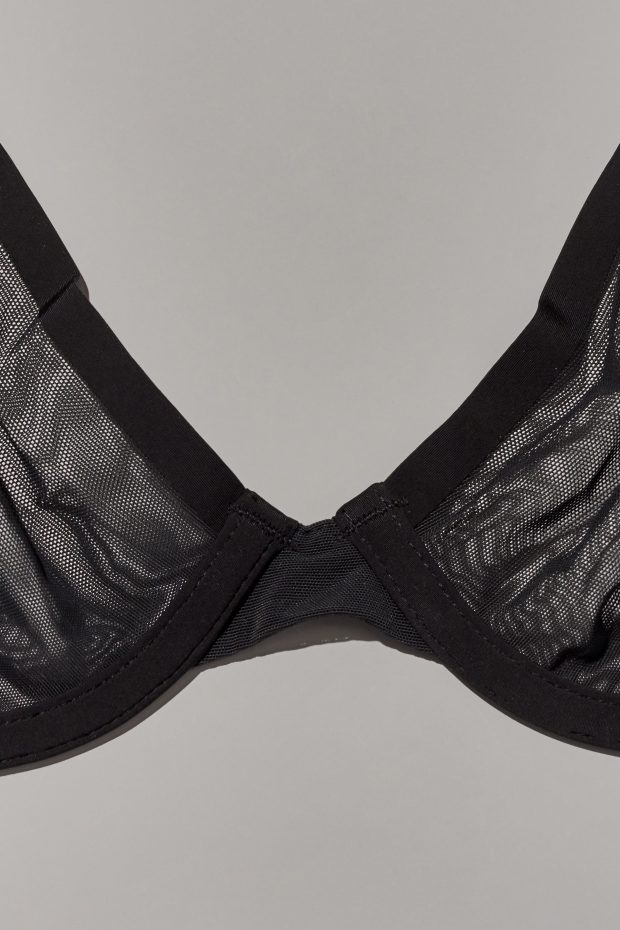 When Should I Get a New Bra?
You might hesitate to buy a new bra, but there are great reasons to buy high-quality intimates regardless of how many you already own. Your previous bras might be too stretched out or worn through (we've all kept a bra too long and refused to admit it's done with), or you might want to find a bra that actually feels good on your body.
It might be a little bit of a process but getting a new bra that fits correctly is incredibly important, and you might be able to avoid over-buying a cacophony of random bras that felt okay in the moment. When it's time for you to invest in a new piece, use a quality fit quiz or make sure the exchange process is fairly easy for you to go through. You might want to try different silhouettes, including demi, full, triangle, and half bra styles.
Why Do I Feel Like Lingerie Is Old-Fashioned?
When you look for a new bra, you might wonder why you're not drawn to frilly lingerie-like styles. Lingerie has a big issue. It's not designed with the modern woman in mind, but it tries to keep up with frilly and alluring aesthetics.
You can find pieces that are just as sensual and stunning without all the excess or the frills. When a brand focuses on the actual design of their intimates to make them comfortable and fit for real bodies, that's a game changer. Whether you like vintage looks like high waist panties with a balconette-style half bra or want more coverage from a demi bra with 3D spacer fabric and full-coverage bottoms—you don't have to compromise your sensuality, confidence, or comfort. You can have all of them with pared-down silhouettes that were made to be worn by real bodies like yours and other women's bodies. Isn't that a novel concept for intimates?
How Did High Waist Panties Make a Come-Back?
Speaking of styles that you once thought weren't in vogue, one of your questions might have to do with the prevalence of high waist panties you see on the market. High waist panties are a lovely addition to your drawer of intimates for many reasons. They made a come-back when women began to prioritize their own needs rather than that of the fashion industry.
High waist panties can rest smoothly and comfortably against your midsection, hugging your form. The flattering, vintage-inspired cuts available from modern bra brands can have more of a French cut fit, sitting higher up on the thighs and the waist. You can style them under office wear, casual outfits, or formal attire and feel wholly at home in your body.
Getting answers to complex questions can be a little intimidating but talking about your intimates is always a worthy topic of conversation. You deserve answers to the questions you have about your bras and underwear. They're pieces that you wear every day and leaving your questions unanswered is a recipe for unjustified compromise. Hopefully, these answers have helped you find out what you need in your next set of intimates.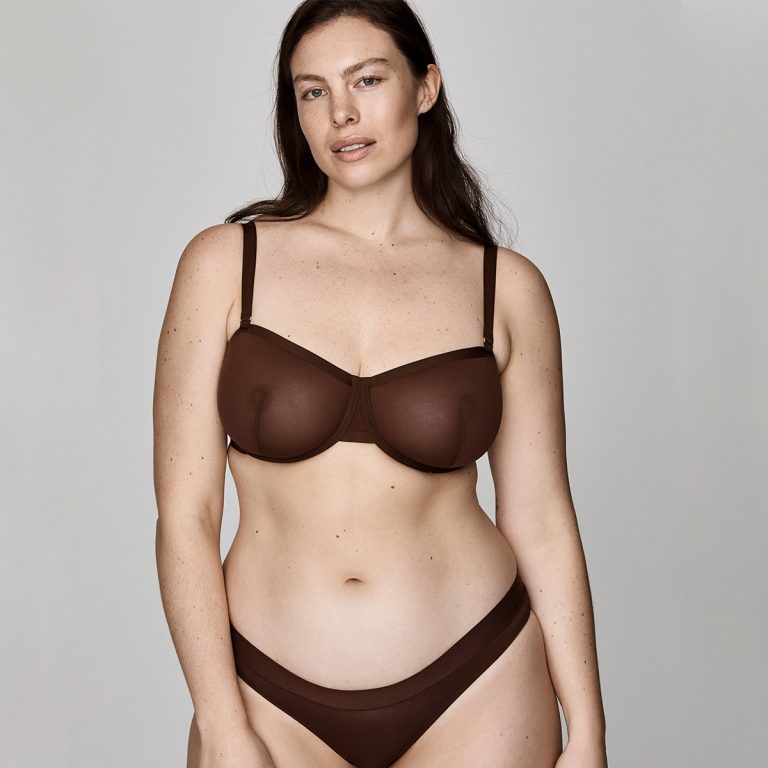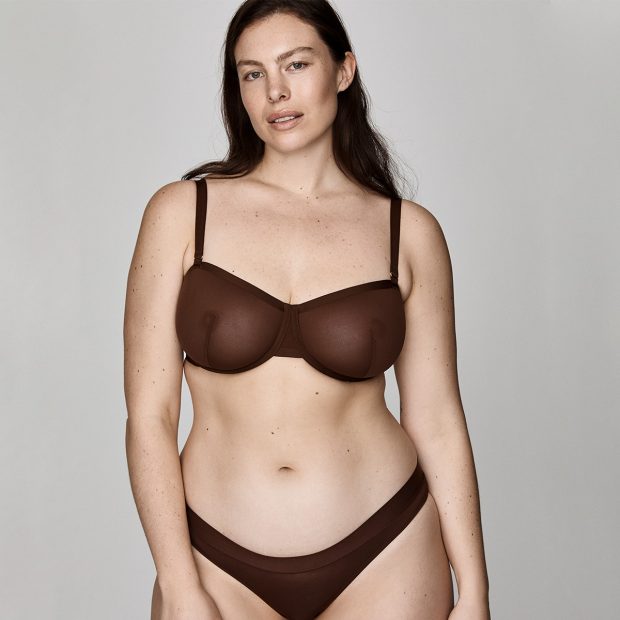 About CUUP
All intimate wear from CUUP is designed with real women's bodies in mind. Crafted to accentuate the female form, CUUP is revolutionizing the outdated standard sizing system for bras with 40 sizes from A to H. With elegantly engineered solutions like iconically unlined silhouettes, innovative flexiwire, and luxe microfiber fabric, CUUP bras and bottoms provide comfortable support. Between The Balconette, The Scoop, The Demi, The Triangle, and The Plunge bras, you can select a bra that complements your unique shape. Put together a matching or contrasting set with CUUP's line of premium bottoms, including their high waist panties. Designing intimates at the intersection of elegance, functionality, and innovation, CUUP brings you expertly crafted products for the modern woman that help you redefine style, support, and sensuality.
Find the intimate answers you've been looking for with CUUP, and visit Shopcuup.com