Korean women are admired for their always glowing and flawless skin. This aesthetic even has a name: "glass skin". This term, popularized on social networks, simply refers to the fact of having "mirror effect" skin, luminous, even translucent.
PREPARE THE SKIN BY DOUBLE-CLEANSING 
To have beautiful skin, you must first cleanse it. To remove all impurities linked to pollution, makeup, or even dust, the ideal solution is to double cleanse. 
To do this, we start by removing makeup from the skin with an oily substance such as a makeup remover oil or balm. Once the skin has removed make-up, we clean the entire face with a gentle cleanser, preferably, so as not to attack our skin barrier.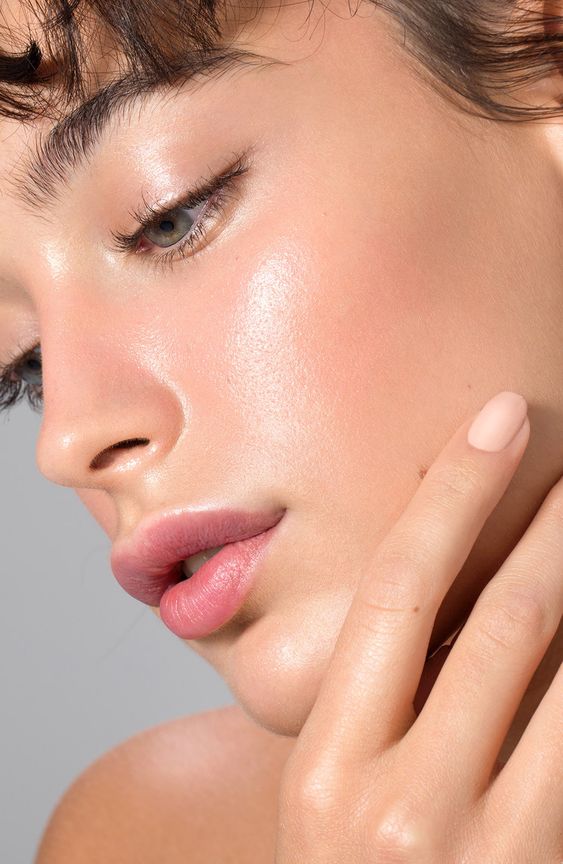 EXFOLIATION AND TONIC WATER
The second step that brings us a little closer to glass skin: is exfoliation. Please note, that this step must be carried out twice a week maximum, at the risk of damaging the skin. For the most sensitive skin, gentle exfoliation once a week is sufficient.
The idea is to apply an exfoliating lotion concentrated in acids (AHA and BHA) in order to remove dead cells on the surface of the epidermis and to boost cell renewal. The skin then appears cleaner and absorbs more care. 
At the end of this exfoliation, we soothe the skin and prepare it to receive the next treatments using tonic water which we apply generously by gently tapping with the palms of the hands. 
MOISTURIZE THE SKIN WITH A SERUM AND CREAM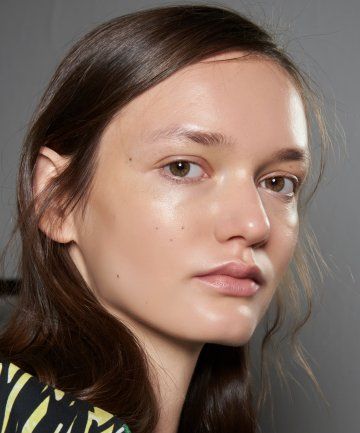 Impossible to obtain glass skin without using a serum. We choose it with an active ingredient that corresponds to our skin problem: vitamin C for radiance, and niacinamide to improve texture… The idea is to turn to a serum containing hyaluronic acid for maximum hydration – the secret of glass skin.
Then place the moisturizer: choose according to skin type. Combination with oily skin will prefer a mattifying moisturizer. Dry skin, for its part, will opt for a rich cream. 
THE ULTIMATE TREATMENT FOR GLASS SKIN
To go further in the glass skin process, we turn to the Korean women's favorite treatment: laser. More specifically, laser resurfacing. This is a precise protocol aimed at significantly improving the quality of the skin in just two to three sessions. How? By stimulating the synthesis of collagen as well as elastic fibers in the epidermis. After each session, the skin no longer has scars, redness is reduced, and the complexion is even.