With the arrival of summer, we have to renew the wardrobe. We leave aside the coats and sweaters and return to the most comfortable and fresh garments. But several garments remain in our closets season after season.
HOW TO WEAR A SHIRT DRESS?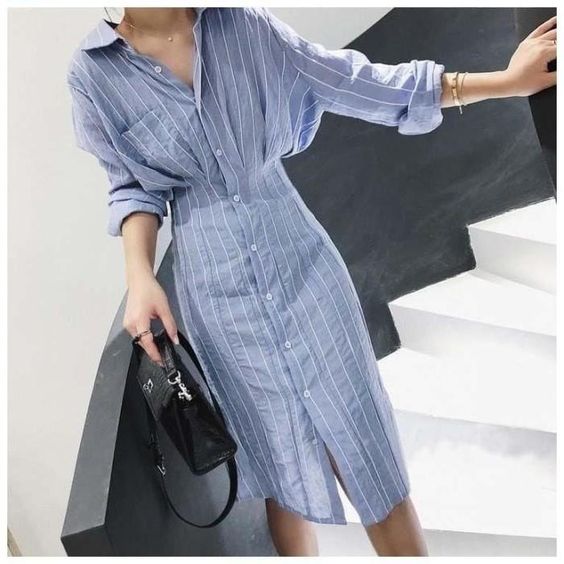 Shirt dresses are one of those truly versatile pieces that we love to have in our closets all the time. They are those garments that you can wear in events of all kinds and allow you to be super correct at all times, all seasons of the year. But, how to combine a shirt and dress?
We can wear it in two ways:
-A more informal way, like to go to the beach or for a weekend brunch. In the case of the beach look, we would wear it over a bikini, with Greek sandals tied to the ankle and with a maxi raffia tote bag. For day-to-day, we would wear it with some ballerinas and a maxi bag. Maybe even with a vest on top, as has been worn so much last season.
-Other more formal, like to go to the office or for a dinner at night. In this case, we would combine it with more classic mules or with loafers and golden earrings, for example.
LOOKS WITH A LONG SHIRT DRESS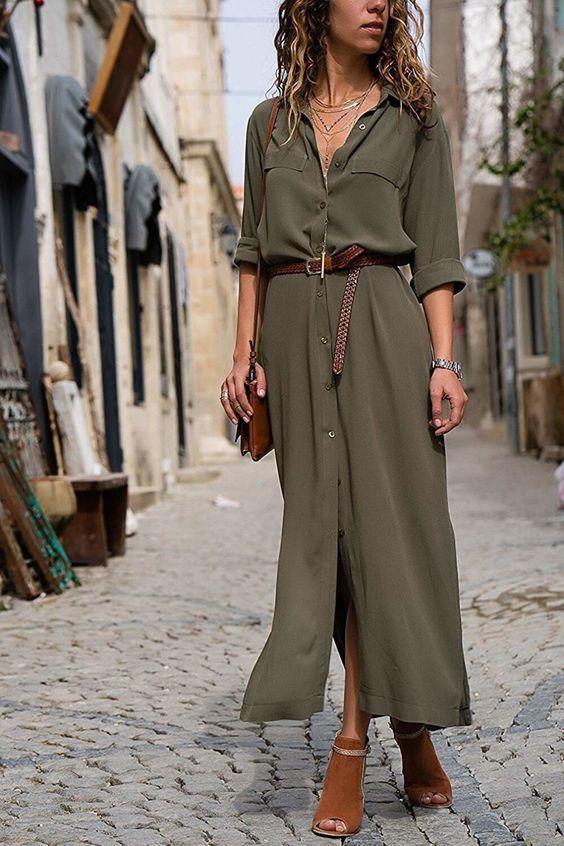 The long shirt dress looks are in themselves a piece that captures all the attention of the look, what those versed in fashion call a statement piece. That is why you do not need to add much more, in this case, it is clear that less is more.
We love how Monikh wears it in the photo below, with her carrycot and her flip-flops, without losing a second of the cool touch. It seems to us that long shirt dresses are, even if possible, easier to turn into a formal look. To do this, you can wear it with some chunky gold accessories, a low bow, a handbag, and some mules and you will get the perfect look for a more elegant occasion.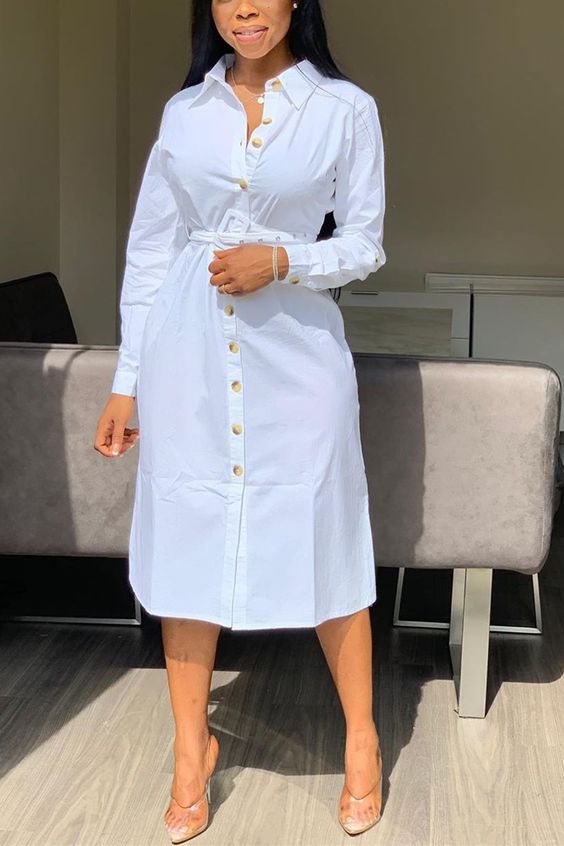 If you want to get an even more extra look, wear your long shirt dress with knee-high boots and maxi glasses. All fashionistas will turn around.