Many of us associate hyacinths and their lovely scent with Christmas and Advent. Soon it will finally be time to fill the home with beautiful plants. You are welcome to put several hyacinths together in a bowl or pot. It will be particularly beautiful if you decorate it with pine cones and pine cones. Otherwise, you can rinse off the soil and put the hyacinths in glass vases. Feel free to choose different vases and place them in a window with other Christmas flowers. Metro Mode has selected the best containers for hyacinths.
If you don't have a green thumb yourself, you can always buy a ready-made group of hyacinths.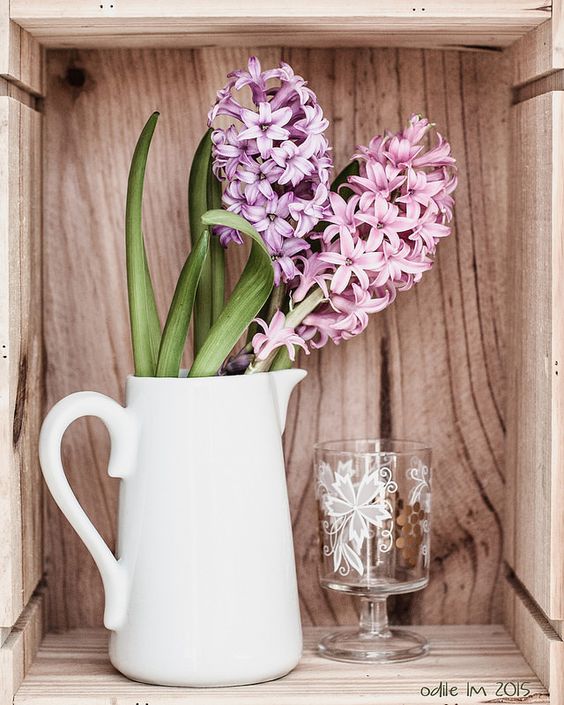 Care instructions for hyacinths:
Onion:
– Water sparingly as the bulb will contain the nutrients and moisture the bud needs to develop
– For a good shelf life and compact stems, the hyacinth likes to be kept cool. Long stems can be cut off and used as cut flowers.
Cut flower:
– Put in cold water
– Take shortcuts
Water the hyacinth sparingly. Everything it needs is in the onion so it doesn't need much more. Too much water and heat make the hyacinth rickety and tall. (If the hyacinth still gets rickety – cut it off and put it in a vase instead. It stays nice for a long time as a cut flower.