For families looking for a versatile and reliable vehicle to take on their next big adventure, the Chrysler Pacifica checks all the right boxes. With its sleek exterior profile, best-in-class fuel economy, modern technology features, and robust safety system — it is no wonder why so many households make this minivan their go-to ride for exploration.
Whether you are heading out of town or cruising around your local area with the whole family in tow, prepare yourself to be blown away by everything that Chrysler Pacifica has to offer. Read on to discover why this exceptional machine stands out from other vehicles in its class!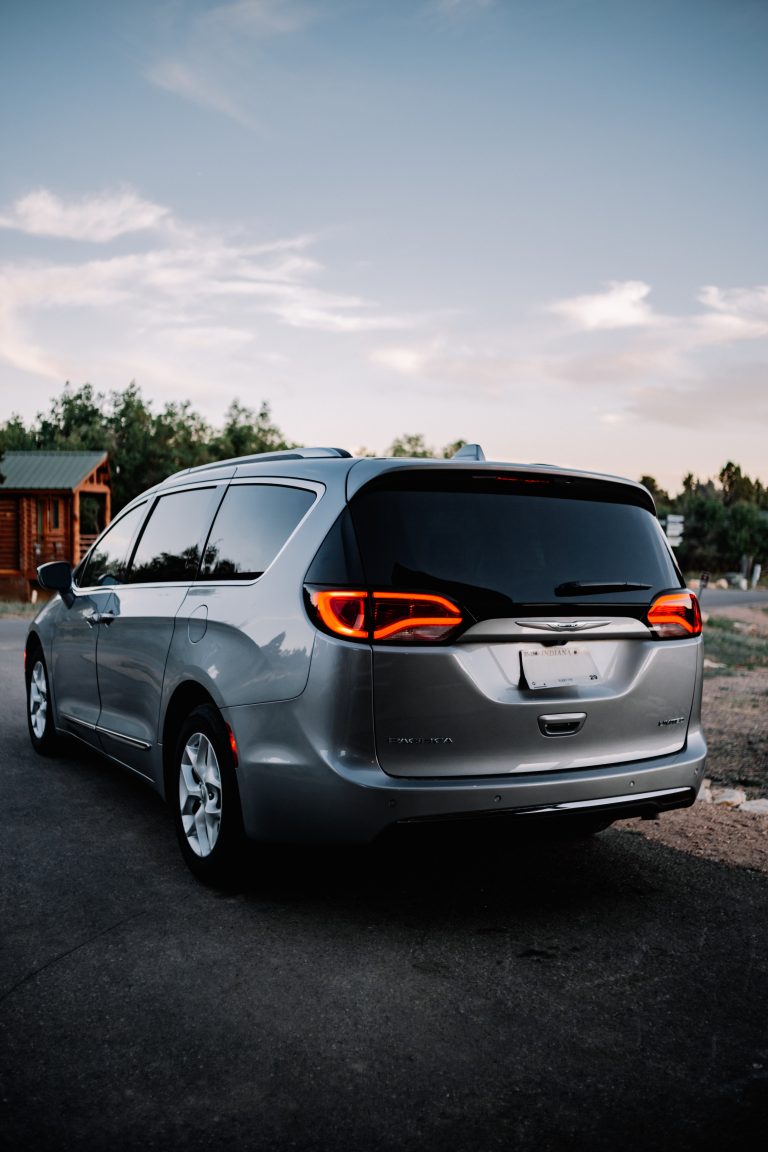 Stylish Design
What do you get when you combine a minivan with modern style and sleek lines? The answer is the Pacifica, the standout vehicle in its segment. This isn't your grandmother's old minivan; the Pacifica has a sleekness that is sure to turn heads. Yet it doesn't skimp on practicality, either! For families who want both style and functionality, the Chrysler Pacifica is a great choice.
The Pacifica's exterior cabin features chrome accents, modern LED headlights, and taillights that are sure to make you the envy of every carpool lane. The interior of the vehicle is also thoughtfully designed with premium materials, ensuring durability for even the most active families.
Increased Safety
Safety was a top priority for Chrysler engineers when they designed the Pacifica, and it shows. The vehicle features an advanced safety system that includes Blind Spot Monitoring and Adaptive Cruise Control with Stop & Go — two technologies designed to help you drive safer and more efficiently. In addition, there are eight airbags throughout the cabin to protect passengers in the event of a collision.
If that's not enough, you can even invest in the added cost of an extended warranty. The Chrysler warranty offers peace of mind that your vehicle will be protected against unexpected repairs and breakdowns. Instead of worrying about costly repairs, you can simply relax and enjoy the ride knowing that you're covered.
Spacious and Versatile Interior
The Chrysler Pacifica has a lot to offer, but its spacious and versatile interior truly stands out. With ample space for passengers and cargo, it's the perfect choice for family trips or any journey that requires extra room.
Whether you're packing in sports equipment, luggage, or groceries, the Pacifica's flexible seating and cargo configurations make it easy to accommodate all of your needs. And with plenty of legroom and headspace, your passengers can sit comfortably no matter how long the ride.
Comfort and Convenience
The Pacifica is the ultimate family vehicle when it comes to comfort and convenience. Its interior is thoughtfully designed to provide passengers with the perfect setting for a pleasant journey. The seats are luxurious and plush, and the available leather upholstery makes the whole experience so much more glamorous. The tri-zone climate control is another well-thought-out feature that allows each passenger to customize their own temperature preferences.
In addition to all these amazing perks, the Pacifica also offers convenient features like power-sliding doors and a hands-free power liftgate, making loading and unloading easy as pie. Simply put, the Pacifica is the ideal vehicle for families looking for a comfortable and convenient ride.
Entertainment and Connectivity
There's nothing worse than being stuck in a car for hours on end with nothing to do. Luckily, the Pacifica has you covered. This vehicle is fully equipped with a range of entertainment options that are sure to keep you and your passengers occupied during long journeys.
Thanks to its rear-seat entertainment system, dual 10-inch touchscreens, built-in games, and wireless streaming capabilities, everyone can sit back, relax, and enjoy the ride. And with a Blu-ray™ player on board, you can even bring your favorite movies on the go. No matter your age, the Pacifica has something for everyone. Say goodbye to boring car rides and hello to the ultimate entertainment experience!
Fuel Efficiency
As a family, hitting the open road for an adventure is always an exciting proposition. However, with long distances and multi-day trips, fuel costs can add up quickly, throwing a wrench in even the most well-planned budgets. But if you are the proud owner of a Pacifica, you don't have to worry about that. With competitive fuel efficiency for its class, this vehicle allows families to save money on gas while still enjoying all the best parts of their trip.
Regardless of the distance, the Chrysler Pacifica offers smart fuel economy to help you experience more and worry less about costs.
Hybrid Option
Are you on the hunt for a family-friendly vehicle that won't harm the planet? Enter the Chrysler Pacifica hybrid, a top contender for eco-conscious families. With its hybrid variant, this minivan boasts increased fuel efficiency and reduced emissions, making it an ideal choice for those looking to make a positive impact on the environment. Plus, you won't need to sacrifice style or comfort, as the Pacifica offers plenty of both.
From its sleek exterior to its spacious interior, this hybrid minivan is the perfect combination of form and function. So why not choose a vehicle that not only meets your family's needs but also helps protect the Earth?
Smooth Ride and Handling
A bumpy ride is never something we look forward to, especially when traveling with family or friends. However, the Pacifica provides a remedy to this problem with its smooth ride and handling. You won't feel every bump and curve in the road thanks to its well-tuned suspension, ensuring a comfortable journey for all passengers.
Additionally, the Pacifica's responsive handling makes maneuvering through varying road conditions a breeze, making your ride stress-free and enjoyable. So sit back, relax, and enjoy the ride!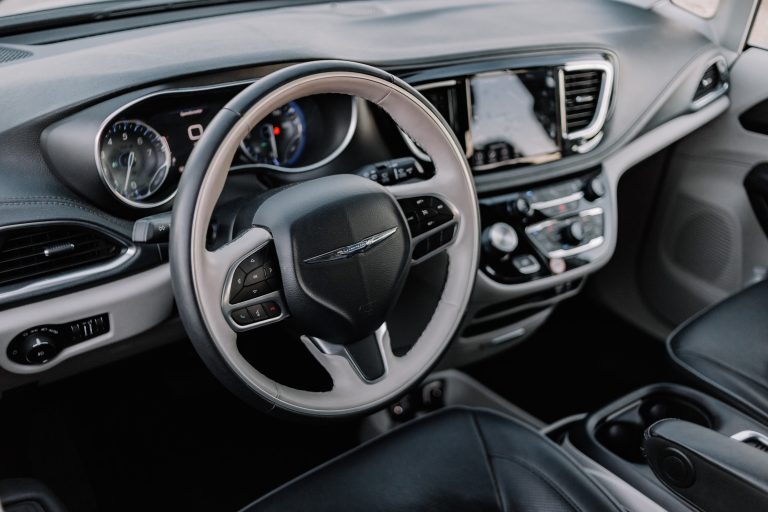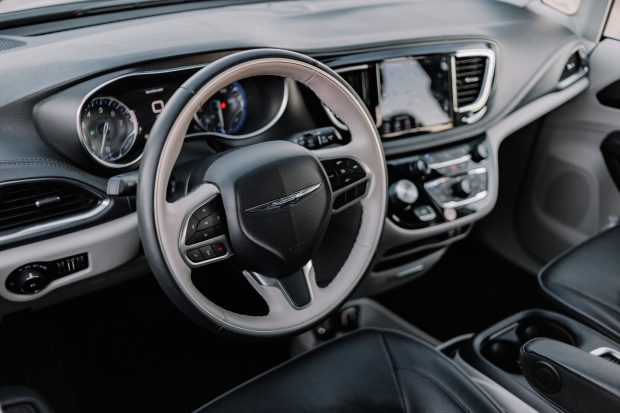 The Chrysler Pacifica stands out as the ultimate family-friendly vehicle. Its elegant design, advanced safety features, spacious and versatile interior, along with the comfort and convenience it offers, is unrivaled. Not to mention, its entertainment and connectivity features ensure a fun-filled journey for everyone on board.
The Pacifica's impressive fuel efficiency and the eco-friendly hybrid option add to its appeal by providing a cost-effective and sustainable solution for families. With smooth handling and enjoyable ride quality, the Chrysler Pacifica truly represents the epitome of form and function, perfect for families ready to hit the road in style and comfort.