Stradivarius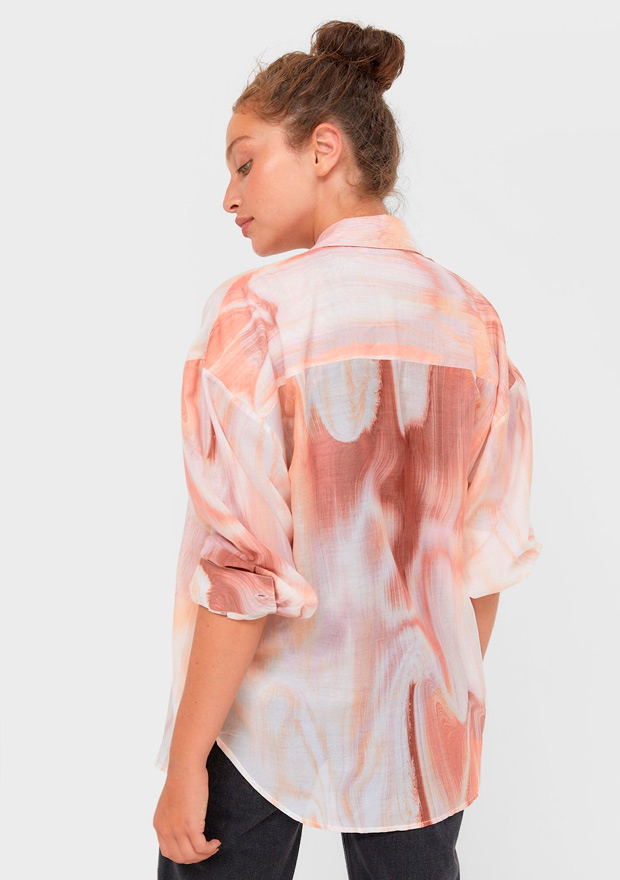 Stradivarius has launched several marble-effect garments that are having great success. Among them is this flowing shirt with long sleeves and lapel neck in pink and lilac tones that is great for these months with white pants and also for autumn with jeans. and some booties.
Stradivarius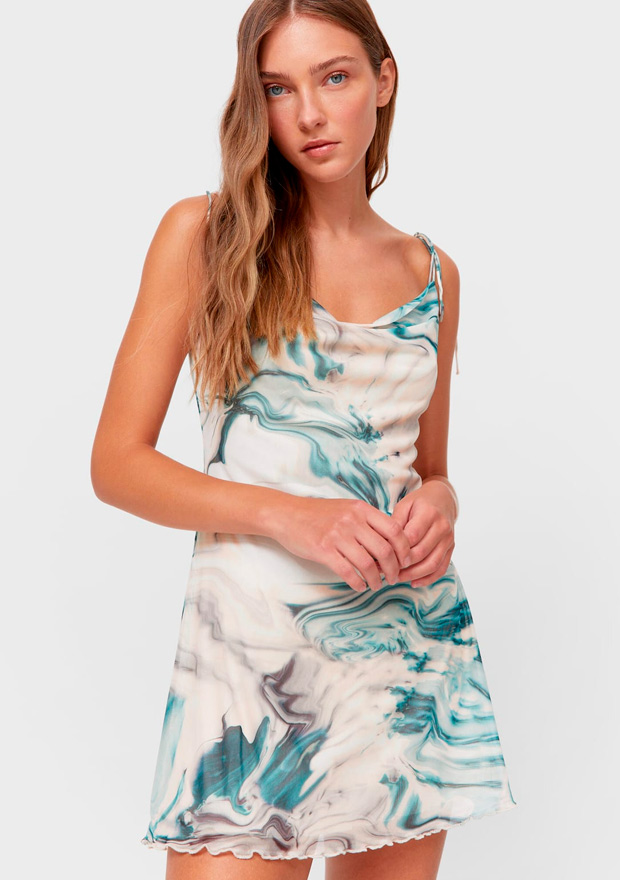 There is no summer without a short dress with straps. This one with a flowing neckline and hem finished in ribbed you have it in Stradivarius.
Southern Cotton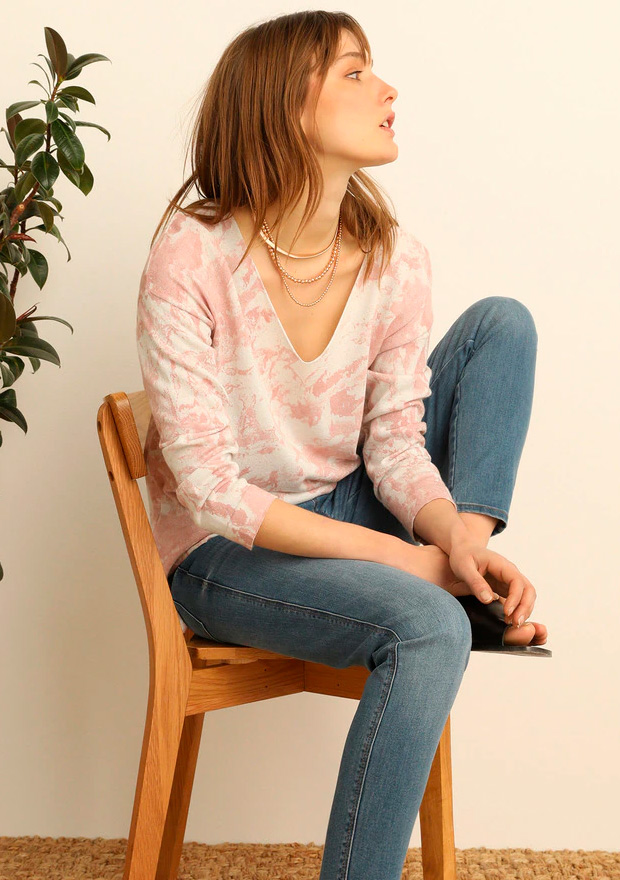 A fine sweater is always necessary at this time of year for those nights when it gets cold. And it is also essential for the first days of autumn. For these moments, this design with a delicate marble effect print and a slight shine thanks to its composition with lurex is great.
Stradivarius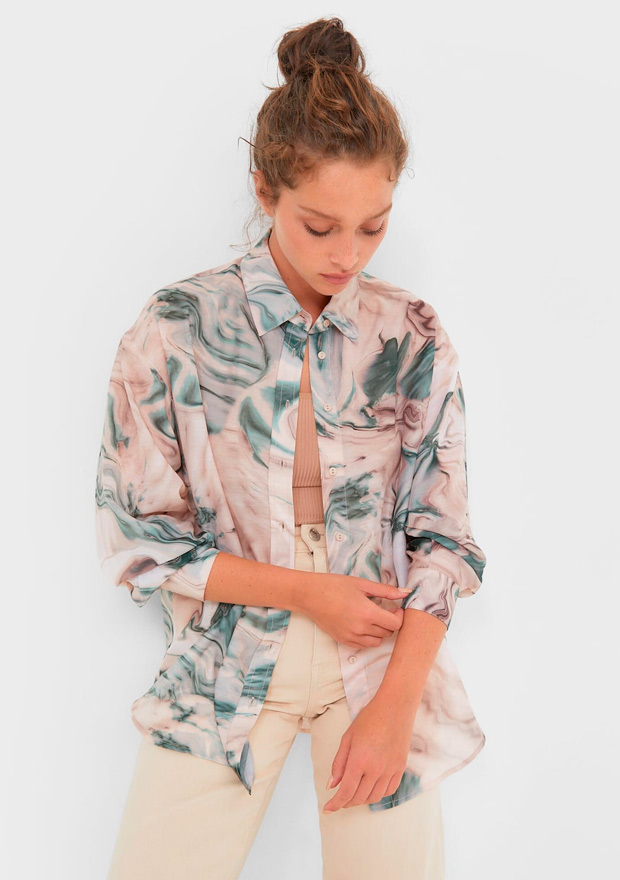 Flowy shirt with long sleeves and lapel collar in earthy and green tones. Wear it open combined with beige pants and a basic white t-shirt and it will look great on you.
Pull & Bear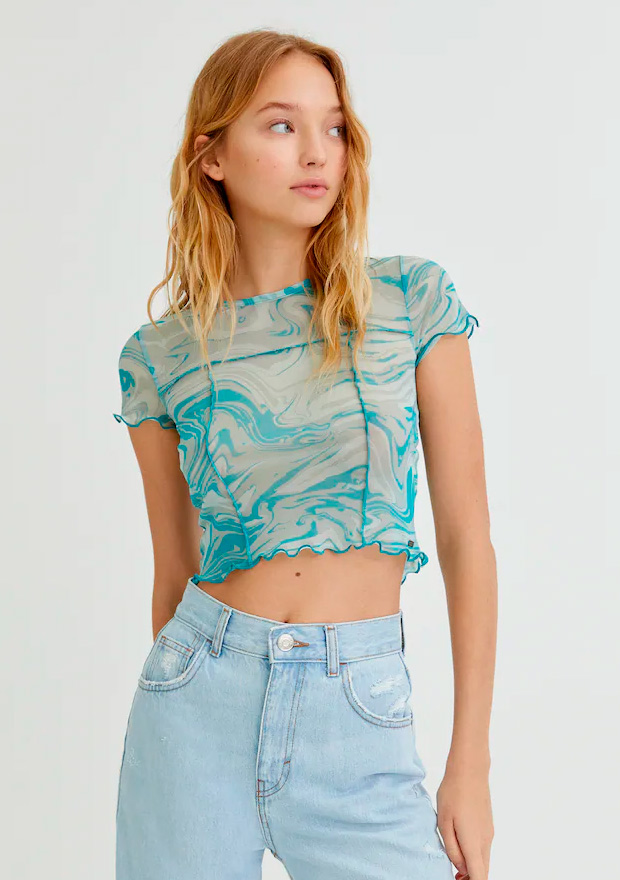 Short tulle t-shirt with visible seams, round neck, and curls at the hem. It will look great on you if you wear it with high-waisted pants.
Stradivarius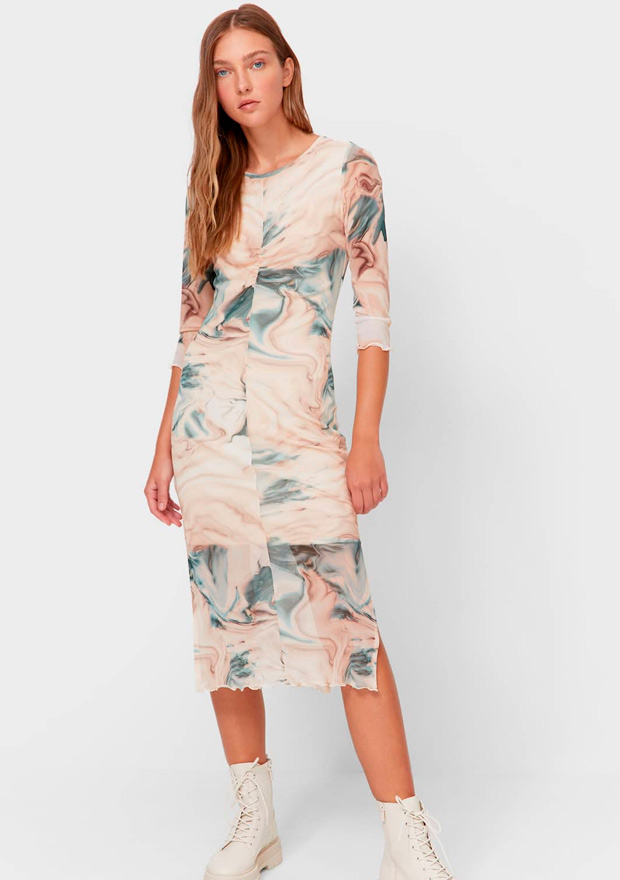 Round neck midi dress, long sleeves, and ribbed hem. We love it both with high-heeled sandals to go out to dinner and with slippers for a casual plan.