The 'blazer', wider than ever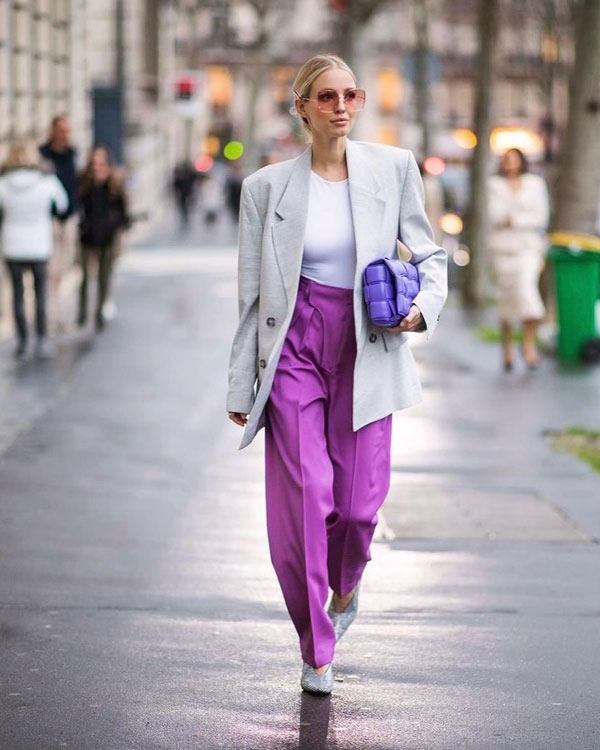 Although the cropped jackets tried to sneak into our closets last summer, long and classic models continue to reign, and for this new year, they will be even more spacious. In fact, the wide silhouettes typical of the most comfortable clothes (yes, also the tracksuit) will even infect the suits, giving looks like this one by Leonnie Hanne in which, in addition, another detail that will reign, the padding.
Padded all over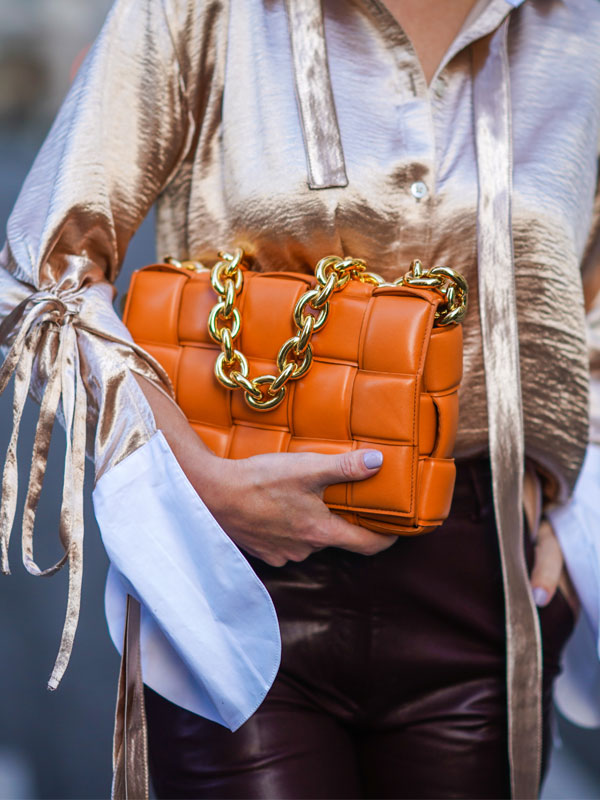 Venetta Botega handbags kicked off a style that promises to become a super trend. We are talking about the quilted finish, which you will soon see in other pieces such as jackets, coats, and even shoes. The comfy touch is one of the reasons for its success, but also that this bag – called Padded Cassette – has been one of the most photographed in Street Style in recent months.
The new military boots (with a suit)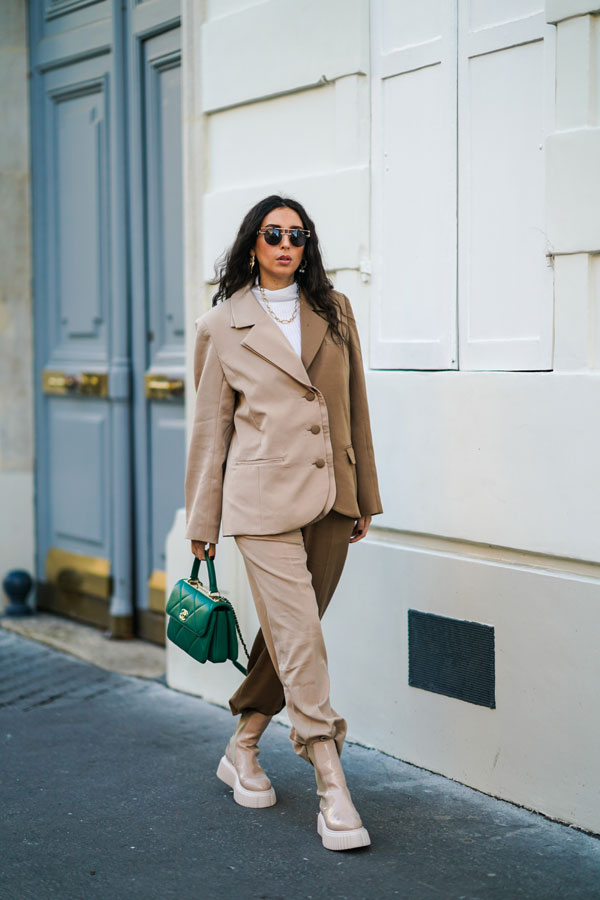 The boot combat black shoes are no on the streets, but gradually the expert in fashion designs have replaced other colors also replace the side elastic cords. In military green, chocolate brown, or beige, like the ones in the image, and always with a rubber sole, these new designs will be combined with everything from dresses and jeans to suit looks. Attention to how to wear them in that case: with the pants inside the shaft.
XXL Jeans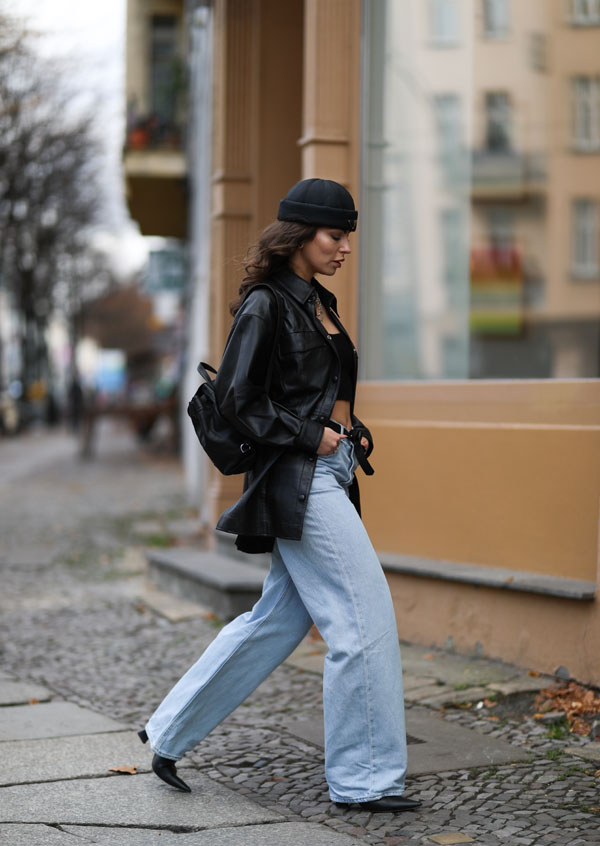 It was clear: with this new constant search for comfort when it comes to dressing, the days of skinny jeans were numbered. Therefore, if you are going to invest in new jeans, do not hesitate and jump into the wide designs. They favor much more than you think, especially if you wear them with a fitted top or a short blouse, and they combine great with both sneakers and high-heeled ankle boots.
Knitted dress, of course!
As fashion takes its time and (almost) nothing becomes a trend overnight, this preview could not miss a reference to the fabric that we have worn the most in previous months: knitwear. Of course, forget about pants or cardigans, because, in search of feeling more elegant but equally comfortable, the knitted dress will be THE garment that we will want day and night.