For a long time men have made balls with the dress codes, we always end up resorting to either our parents or our partner, that must stop. As long as this martyrdom of lack of information ends, we wanted to make a simple guide that tells you how to dress depending on each dress code that exists.
Rigorous Label / Label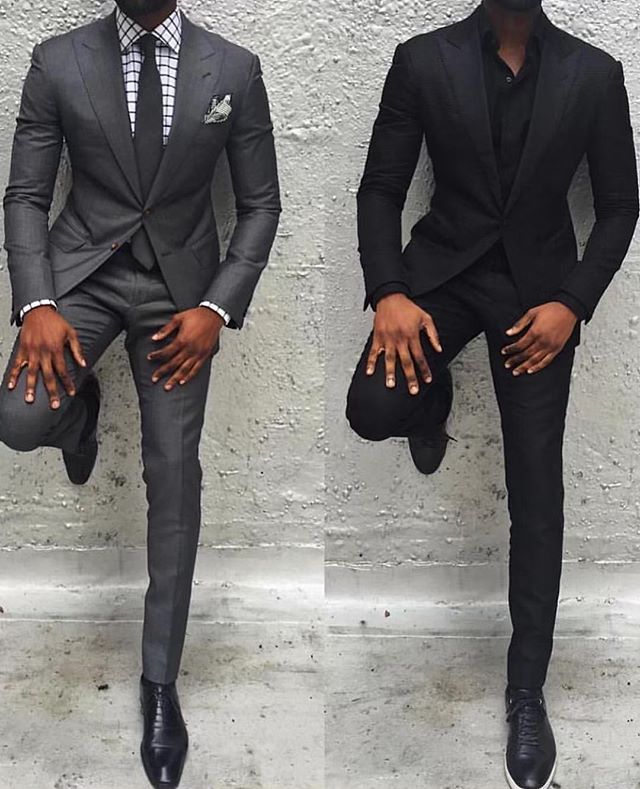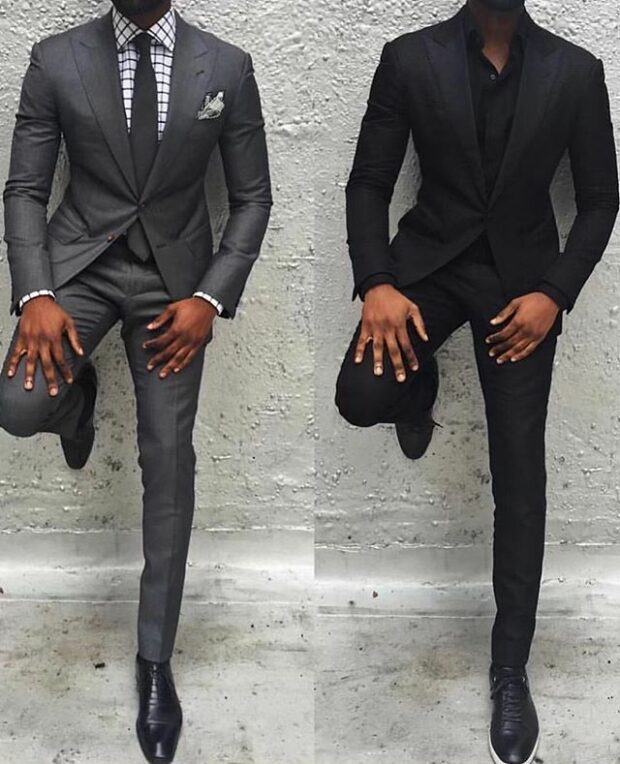 The highest degree of formality that exists, the outfit that you should always use is made up of a tuxedo and accessories such as a bow tie or bowtie, patent leather shoes and most of all you should drop the wallet since in these cases you can see the quality of what you wear and people notice. Always use colors like black and white.
Formal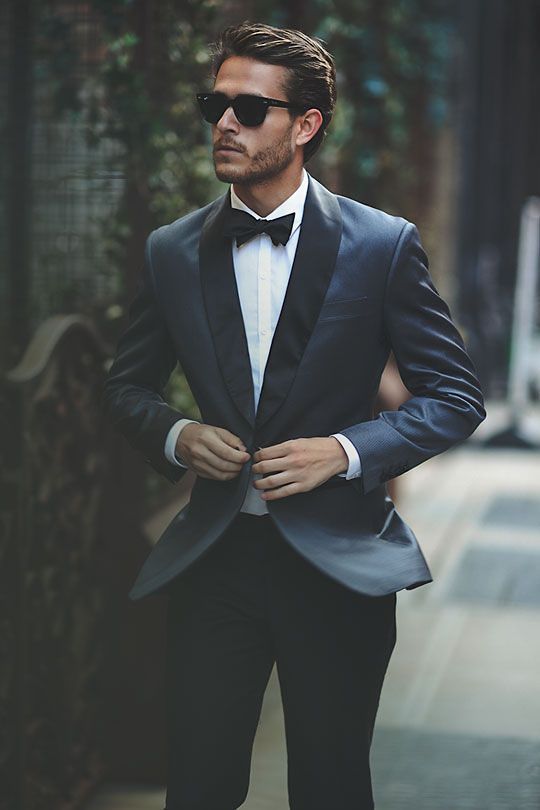 At every wedding, baptism, first communion, or bar mitzvah, you should most likely use this dress code. We recommend that you wear a suit in dark or neutral tones and that they are completely smooth. Wear a pair of cufflinks for that extra flair and ALWAYS wear a tie. The forbidden: very striking colors, prints, and shoes without laces.
Semi-formal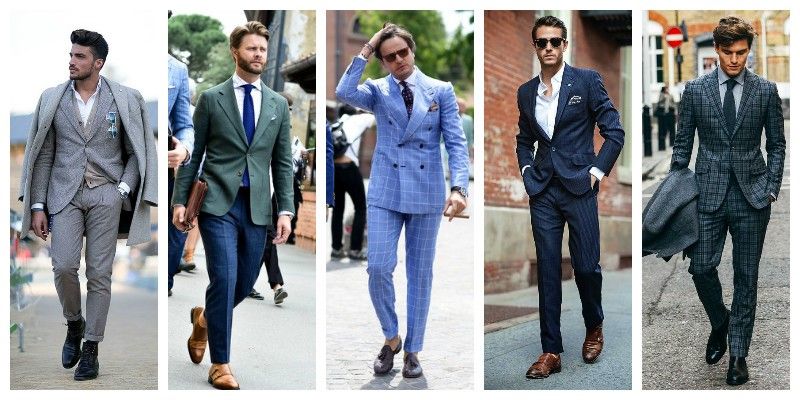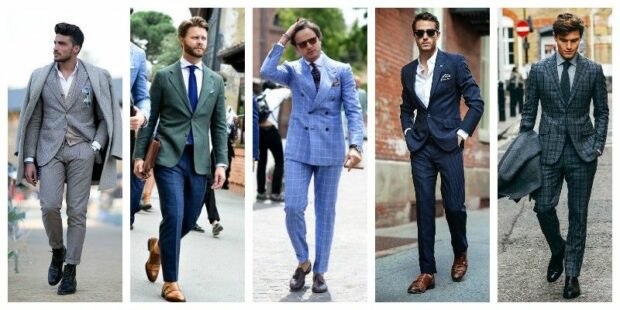 The best way to put together outfits of this type is with a shirt with a stiff collar, lace-up shoes, jacket, and suit pants. The tie is optional. Try to use colors, here if it is worth giving a little fun to the matter.
Cocktail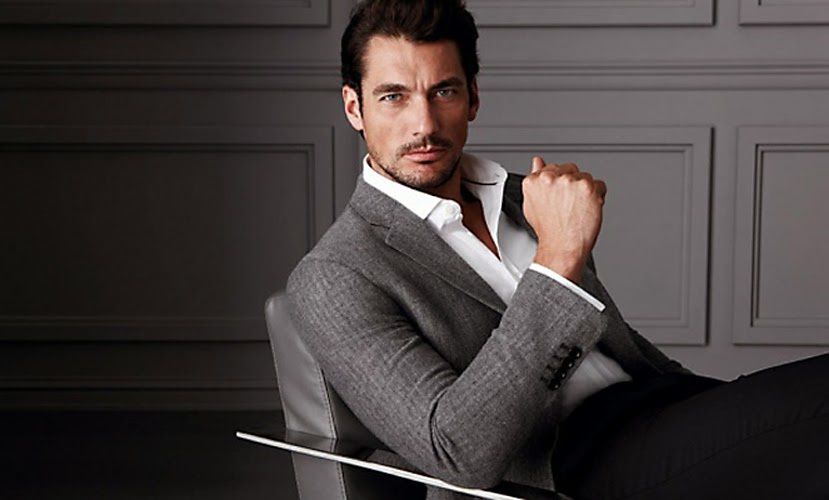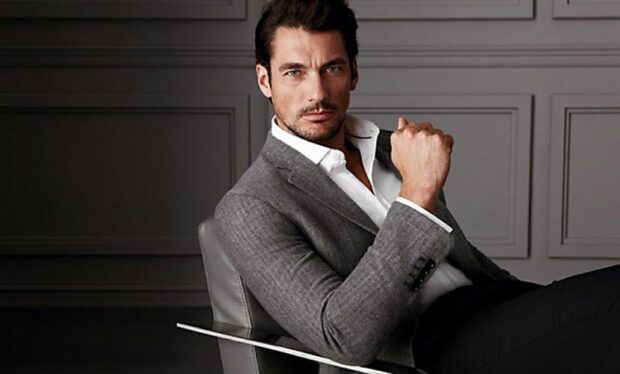 It is very similar to the semi-formal, but with a touch of flavor, when we say flavor we mean that you can add more details, be it a handkerchief or a more casual tie, and try to choose slim fit suits, shoes with touch are accepted more classic.
Smart Casual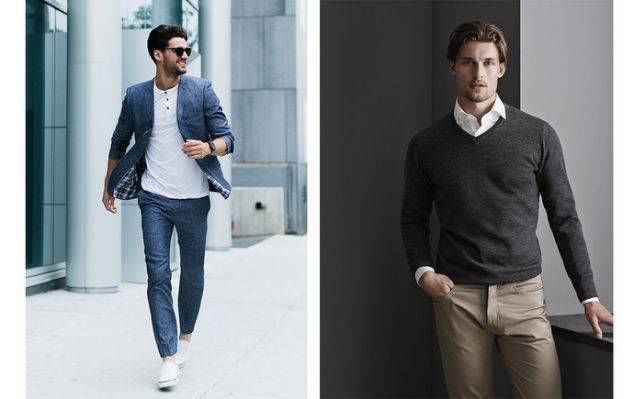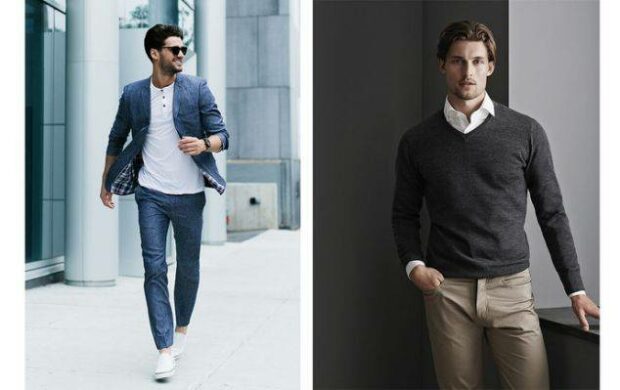 The most formal within the casual. To achieve this type of outfit you should prefer blue, black and brown tones. He wears his shirt tucked in and a jacket or blazer over it. NO tie is used.
Casual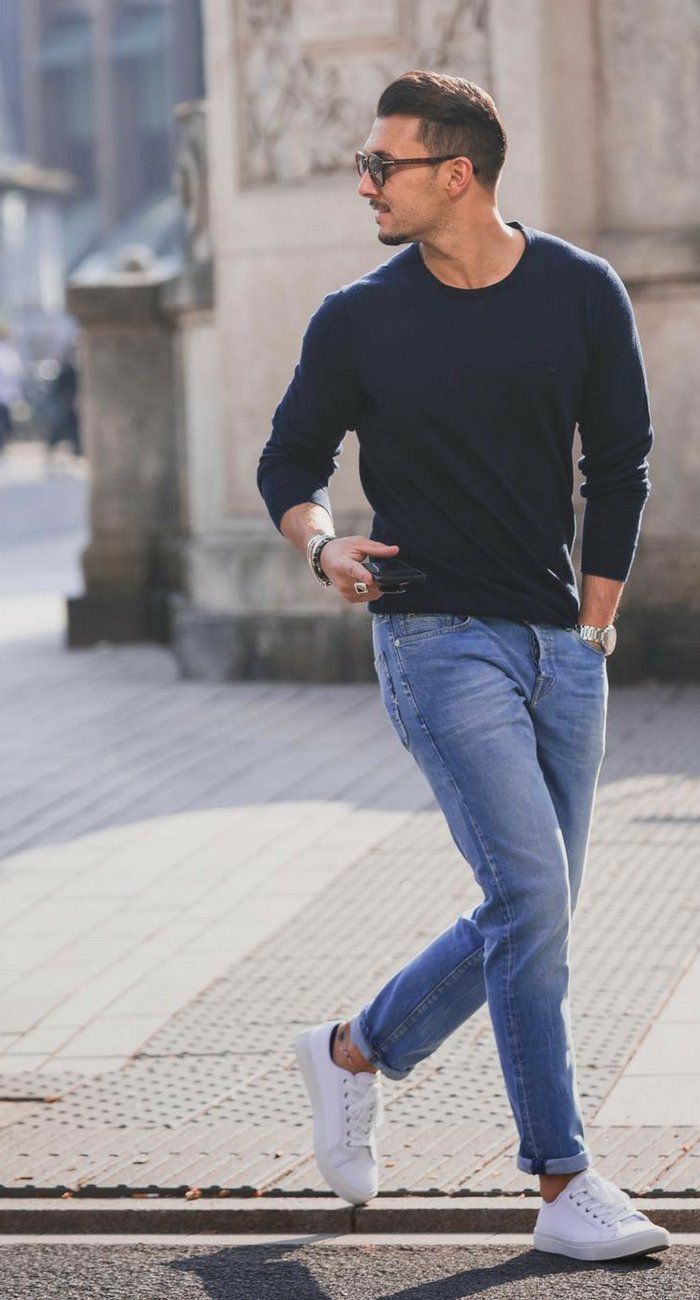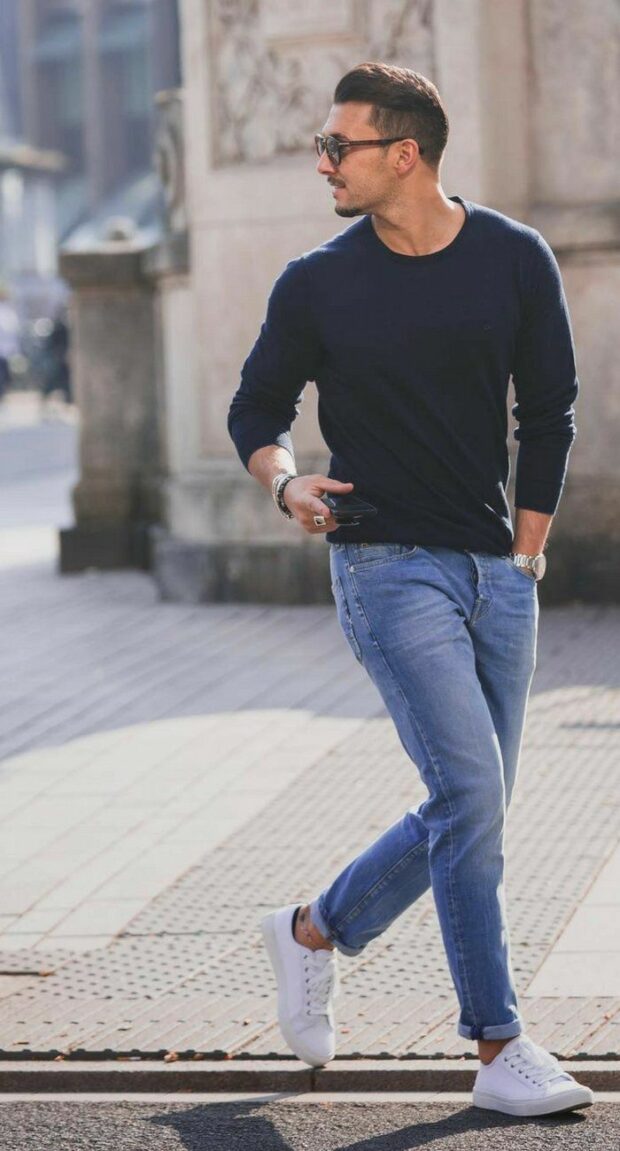 It is used on occasions that require very little formality. Perfect for a meal with friends or a gathering at home. You can wear a pair of jeans or khaki pants and combine them with a shirt, a polo-type blouse or, if necessary, a t-shirt. Protect yourself from the cold with a leather jacket or college sweater.
Business Casual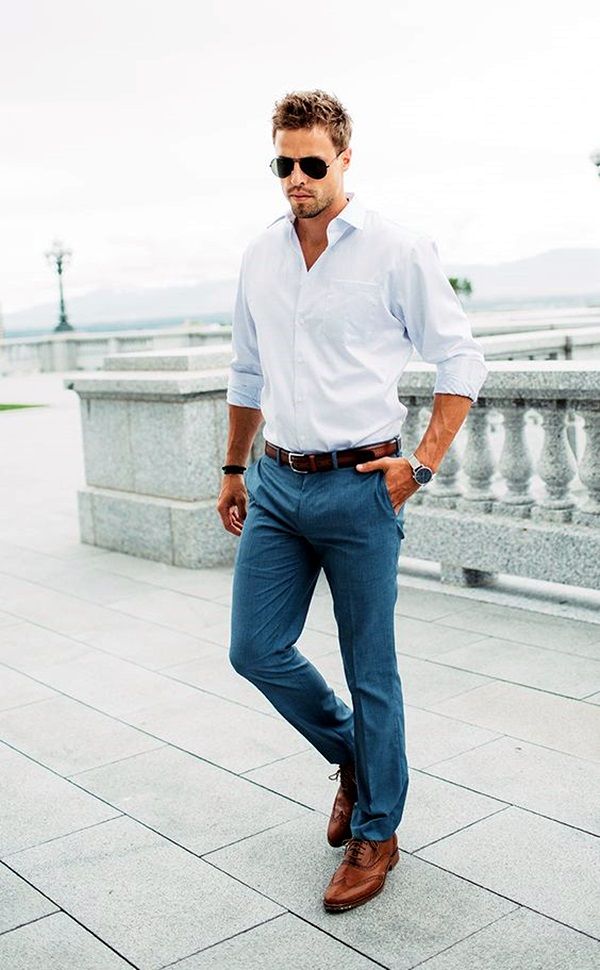 Normally you would use it that famous Friday at the office, but the detail of achieving a good outfit is to see you relaxed but at the same time ready to do business. Some options would be a blazer, dress pants, collared shirt, and loafers.
Casual Sport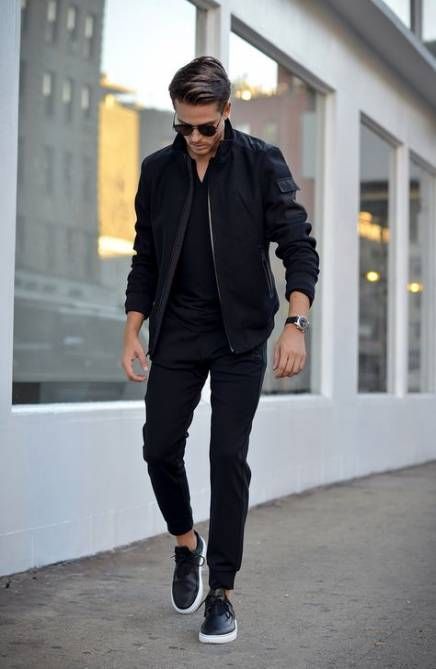 It is not the one in the gym, many people automatically listen (or read) sport and think that you should wear exercise pants or shorts. Instead of pants, use denim and add a cotton shirt – Tank Top (those that show shoulders) -, tennis shoes and a hoodie (sports sweatshirt).