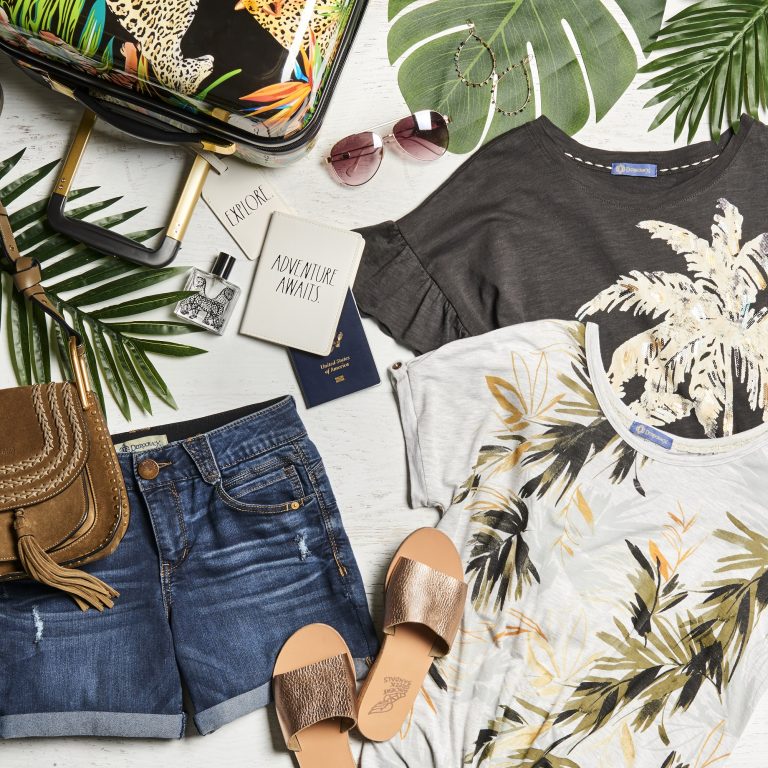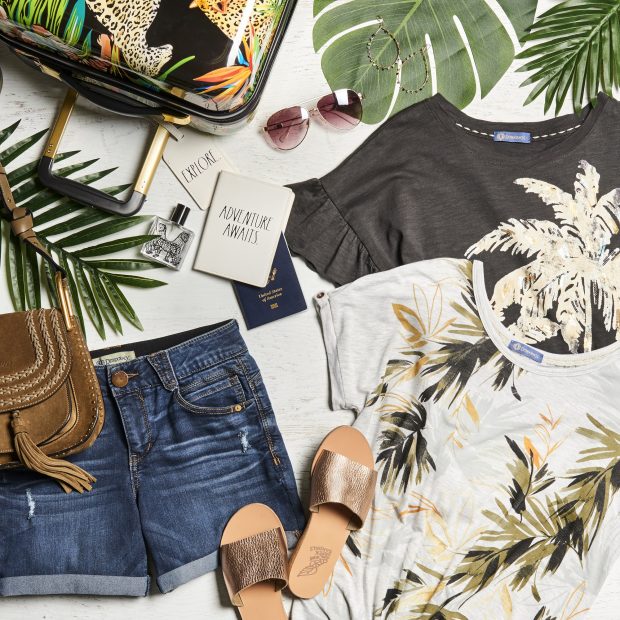 If you're venturing out into warmer climates or even taking a tropical vacation this holiday season, you may be wondering what outfits to pack for your trip. Apart from the bathing suits, flowy dresses, and sandals you know you want to bring, it's a good idea to pack a few other cute outfits to make sure you're ready to take on all the sunny days and warm-weather adventures.
When packing, it's important to consider things like the weather forecast, the activities you plan to do, and the length of your trip. Before you start putting all your summer clothes into a suitcase, here are some things to keep in mind.
Weather
When you're packing for a destination like Mexico or Costa Rica, your outfits will look a lot different than if you were vacationing somewhere like Canada or Iceland. Packing for a tropical vacation can be relatively straightforward when you consider the weather. Plus, you probably need fewer items than you might think. You can leave the bulky sweaters and winter coats at home. That said, even if you're traveling to a warmer climate, the weather can vary throughout your tropical trip. That's why it's important to be prepared for potential rain and cool evenings.
Activities
The outfits you pack will largely depend on the activities you plan to do on your vacation. Your wardrobe will look different if you're planning to hike every day versus lounging on the beach or by the pool. Similarly, your clothing will differ if you plan to dine mainly at casual spots or sometimes go to fancy restaurants. You'll have to consider things like how many pairs of shorts to bring and what lengths will work best. Depending on the activities you have planned, a few pairs from your favorite 7 inch inseam shorts womens collection may be all you need to bring.
Outfit 1: Flattering Leggings and Lightweight Sweatshirts
The right leggings and sweatshirt combo can bring the perfect casual balance to your vacation wardrobe without looking too laidback. Search for a pair of pull-on glider leggings that are equal parts stylish and comfortable. Some of the best pairs of leggings offer a curve-hugging fit that is made to mold and hold you in all the right places. For practical purposes, it's even better if your leggings have side pockets. You could also choose fun textures like herringbone or a crackle-coated finish. Pair your leggings with a fashionable and lightweight sweatshirt to complete your look. Long blouson sleeves are a great option for giving your sweatshirt a lighter, more playful feel.
Outfit 2: Jeans and Woven Tops
Even on a tropical vacation, your wardrobe wouldn't be complete without your favorite pairs of jeans. Denim is always a go-to essential, so don't overlook packing at least one pair. Which pairs should you consider? Cropped jeans, ankle skimmers, capris, or slim straight jeans are all excellent options for a warm climate. Just be sure to bring jeans made from premium stretch denim and in artisanal washes that look and feel great. Any of your denim bottoms will look cute with a lightweight, flowy chiffon woven top in a lovely floral print. Or you can choose a lightweight button-down in a plaid pattern. Maybe it even has a touch of sparkling metallic threading throughout the design for a festive holiday feel.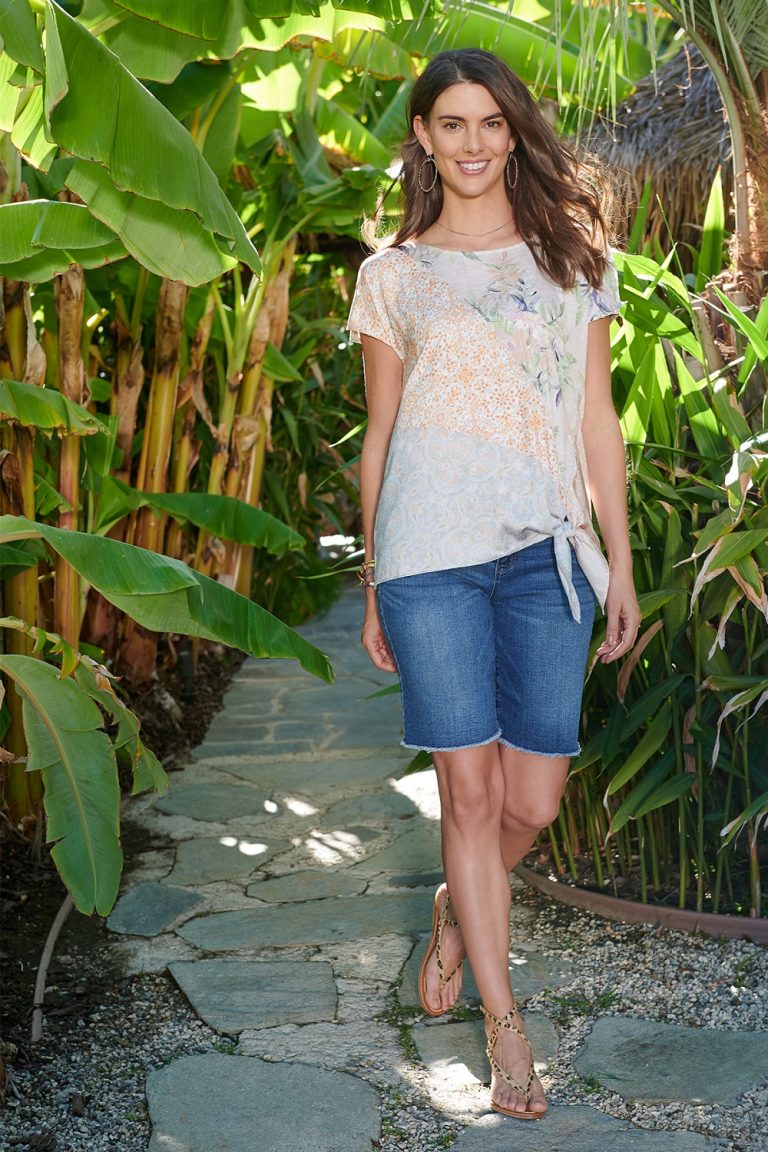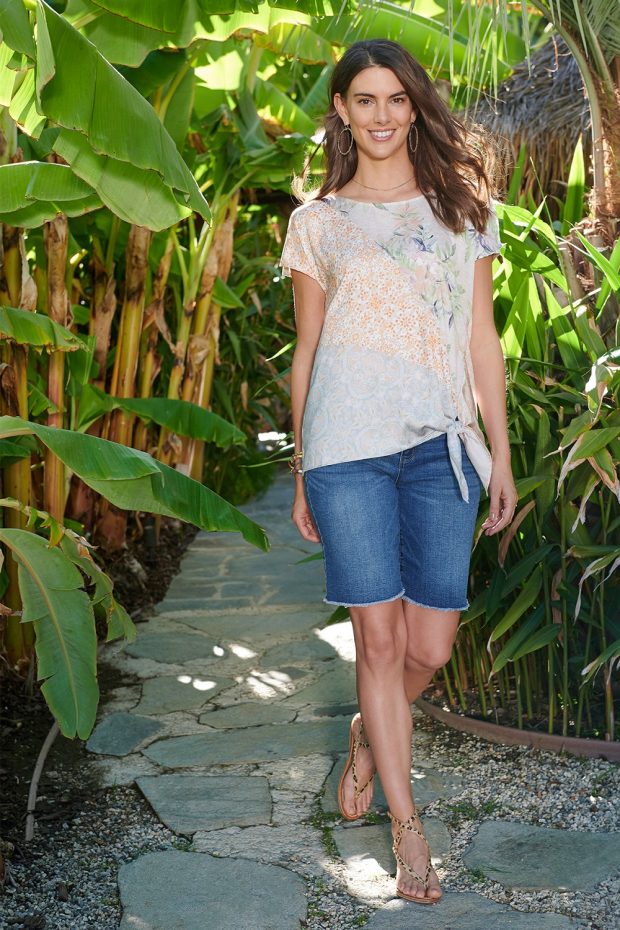 Outfit 3: Jean Shorts and Tees
Keep the denim theme going with jean shorts. What about your white 7 inch inseam shorts womens denim? White can be worn year-round, especially when you're traveling to a warmer destination, so forget that old rule about not wearing white after Labor Day. If you want to go shorter with your denim, you might consider a 5 inch inseam with a frayed hem for a vintage vibe. If that's not your style, stick with longer Bermuda jean shorts. Jean shorts are a good vacation option to wear with your graphic tees, knit tees, and even woven blouses. You might choose tops that can make a statement or elevate your look with a visually interesting pattern or details.
Outfit 4: Cargo Pants and Knit Tops
With an exceptional-fitting pair of cargo pants for women, you don't have to sacrifice comfort for style. Your perfect pair of utility pants may even be an excellent choice for hikes or sightseeing tours, especially if they are constructed with a soft stretch cotton blend. Your cargo pants should offer just enough stretch and a relaxed yet flattering fit for all-day comfort. Don't forget the practicality the pockets offer, such as the patch pockets lower on the leg. Wear a cute tie-dye knit top or a soft rib-knit tee with your cargo pants to complete your ready-for-adventure look. Be sure to pack knit tops in different styles and colors so you have a variety of options.
Outfit 5: Colored Jeggings and Tanks
Figure-flattering jeggings can be a woman's best friend. Even on vacation, the holidays are an excellent time of year to wear your best pair. You can craft your whole outfit around a stylish pair of jeggings. The most important part is choosing a soft and stretchy pair that holds your shape perfectly. Look for colored jeggings, maybe in your favorite holiday color, or jeggings with a cute pattern, such as plaid or something edgier like a leopard or snake print. Make sure the inseam is the perfect length, and they hit right at your ankle. Look for jegging jeans for tall women, or missy, petite, or plus sizes—whichever suits your shape and size. Pair your jeggings with your favorite tanks made with premium features, such as ruffles, embroidery, or tie-fronts, and you'll be ready for all the vacation fun.
Outfit 6: Joggers and Hoodies
If athleisure is your jam on vacation, you'll love staying comfy in a pair of joggers. Pack your cute stretch knit or cotton-modal joggers with elastic hem cuffs and a high-rise waistband. A comfortable pair like this allows you to lounge around in style. They may even be a good option to wear after getting out of the water. You can complete your look and snuggle up in a super soft zip-up hoodie. Another cute top to pair with your joggers would be a striped French terry knit pullover sweatshirt with a scoop neck and blouson puff sleeves.
By planning your vacation outfits and preparing for the unexpected, you can pack everything you need to look and feel your best on your tropical holiday getaway. A strategic packing list will serve you well. Don't forget to bring some holiday sparkle along! No matter where your holiday vacation takes you this year, the most important thing is to enjoy the time with your family and friends.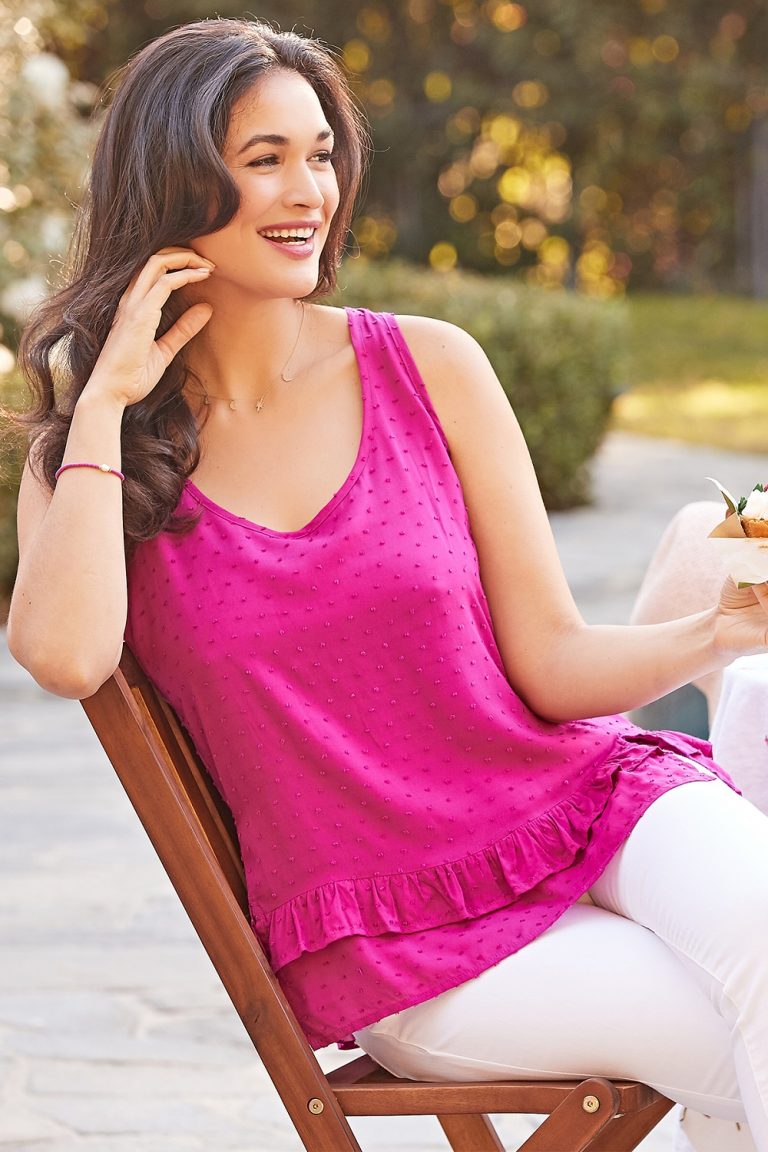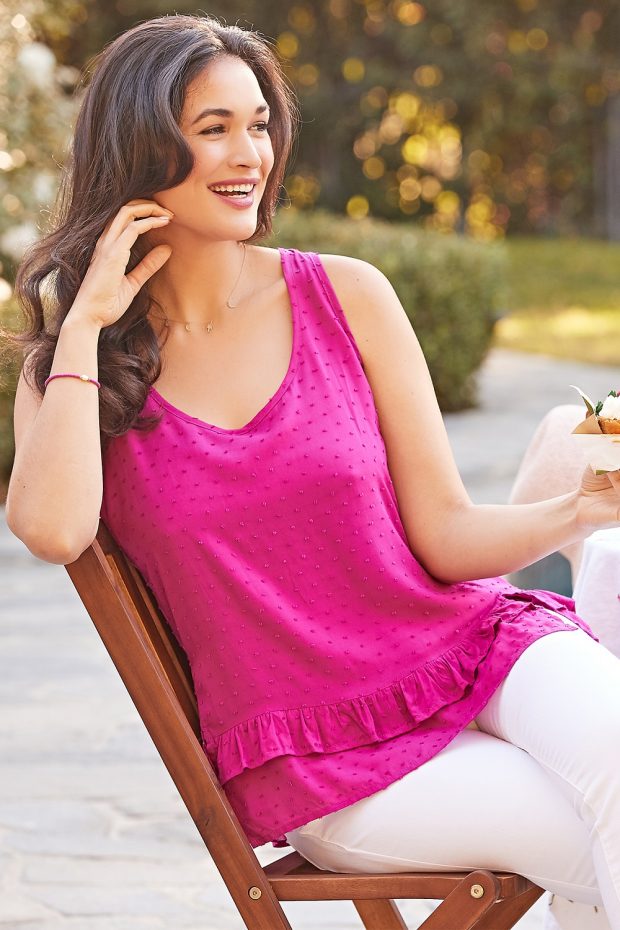 About Democracy Clothing
Democracy Clothing believes all women are created equal and all shapes should be celebrated. That's why this inclusive denim lifestyle brand designs jeans that enhance a woman's curves by combining style, comfort, and technology. Democracy Clothing's signature "Ab"solution fit technology helps you find your most flattering fit, whether you're looking for jegging jeans, straight leg jeans, or denim from the 7 inch inseam shorts womens collection. Each pair is designed with a "no-gap" inner elastic waistband, tummy-smoothing mesh panels in the front, and a curved yoke above strategically-placed back pockets for a "booty lift" effect. With selections of premium stretch denim available in a variety of artisanal washes and sizes, you can find the jeans and pants of your dreams. Best of all, you can choose from plus, petite, tall, and missy sizes, so there's something for everyone.
Browse Democracy Clothing for all your holiday outfits at Democracyclothing.com