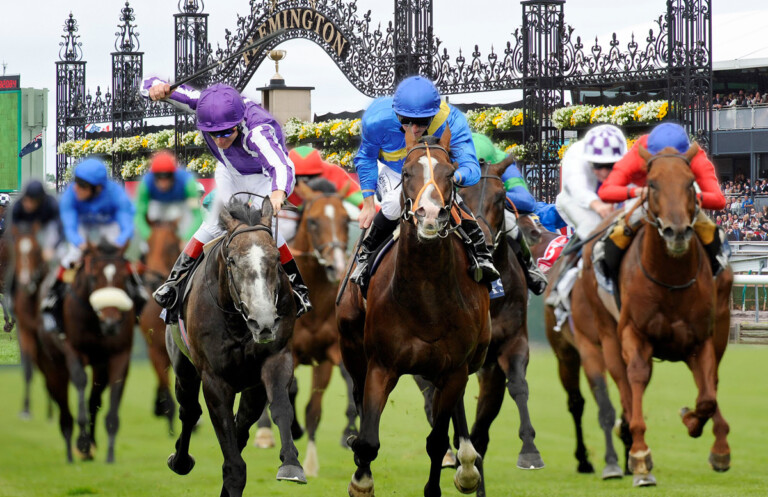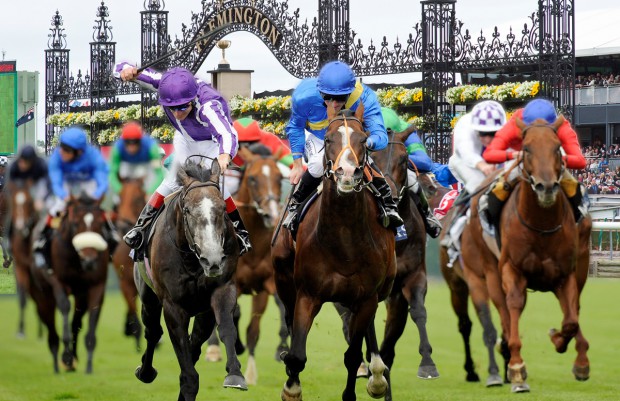 Ah the beauty of summer. Long hot days, long hot nights and long icy drinks to get you through the worst of the day's heat. When the shroud of winter finally lifts, it's very liberating and you can be forgiven for turning your thoughts to fanciful things and frivolity!
It helps your cause immensely if you happen to have a perfectly good reason for why you should be able to take some days off to enjoy yourself, and what better reason for letting your hair down than the Melbourne Cup? Enjoying yourself at the Melbourne Cup is pretty much a given, but of course there are certain things you can do to ensure that you're going to have a great time. If you just approach the day at the Melbourne Cup the same way in which you would approach a birthday or a special event – that is, with a game place and plenty of planning – you're going to have a great time.
Luckily, we've gone out and done the hard work and the planning for you, leaving you free to focus on the important stuff, like making sure that your tan is immaculate and ensuring that your dress is perfectly on-trend. Got it? Good!
Simply follow this a quick and easy guide which is designed to help you to maximise the time you have in Melbourne and on cup day, whether you're a first timer or a seasoned visitor to the event. The itinerary we've devised will help you to ensure that your days are full and that your nights are merry!
A quick word about accommodation – it doesn't matter if you're an out-of-towner or if you're a Melbournite through and through, a special event can be made all the more special by booking out a hotel room for you and your crew to hang out in. Also, let's not forget the magic words that basically erase all hangovers: Room Service. (And movies on-demand.) There's nothing that says special more than a suite at the Crown Casino or an equally fancy hotel, so do some research and find a great rate on a suite for your party posse to hang in.
Days prior to the cup
Get thee to a rooftop cocktail bar – and pronto! Melbourne is very famous for its proliferation of incredible sunset-spotting sites atop the highest buildings in the CBD and beyond, so make sure that you bag yourself a great spot at the Lui Bar in the Rialto (home to Vue de Monde as well), Rooftop Bar in Swanston Street, or for those in Fitzroy, you'll find that Naked in the Sky will do the trick just beautifully, thank you.
Seek out the best spa services and get your nails and hair done at a cute spot like Miss Jay's Nails and Beauty in Fitzroy, or head in to a spa or beauty salon the city – you don't have to look far to find one that will offer the best facials.
For restaurants, you can basically choose a cuisine and then walk a few hundred metres in any direction and find it – so jump on to an app like Zomato or tripadvisor.com to find the best spots to grab some nosh. If you have any preference for certain styles of dining, then websites like Broadsheet and Concrete Playground are well equipped with excellent recommendations.
Cup Day
Get glammed up in the hotel room, drink some Bollinger or Veuve and then get yourself an Uber lined up well in advance. Well, you could always get a limo… the choice is yours. Whatever you do – make sure you have transport lined up for getting home – that's always the hard part. Don't drink too much and remember to have plenty of water. Stay hydrated, gamble responsibly and don't forget to have fun!